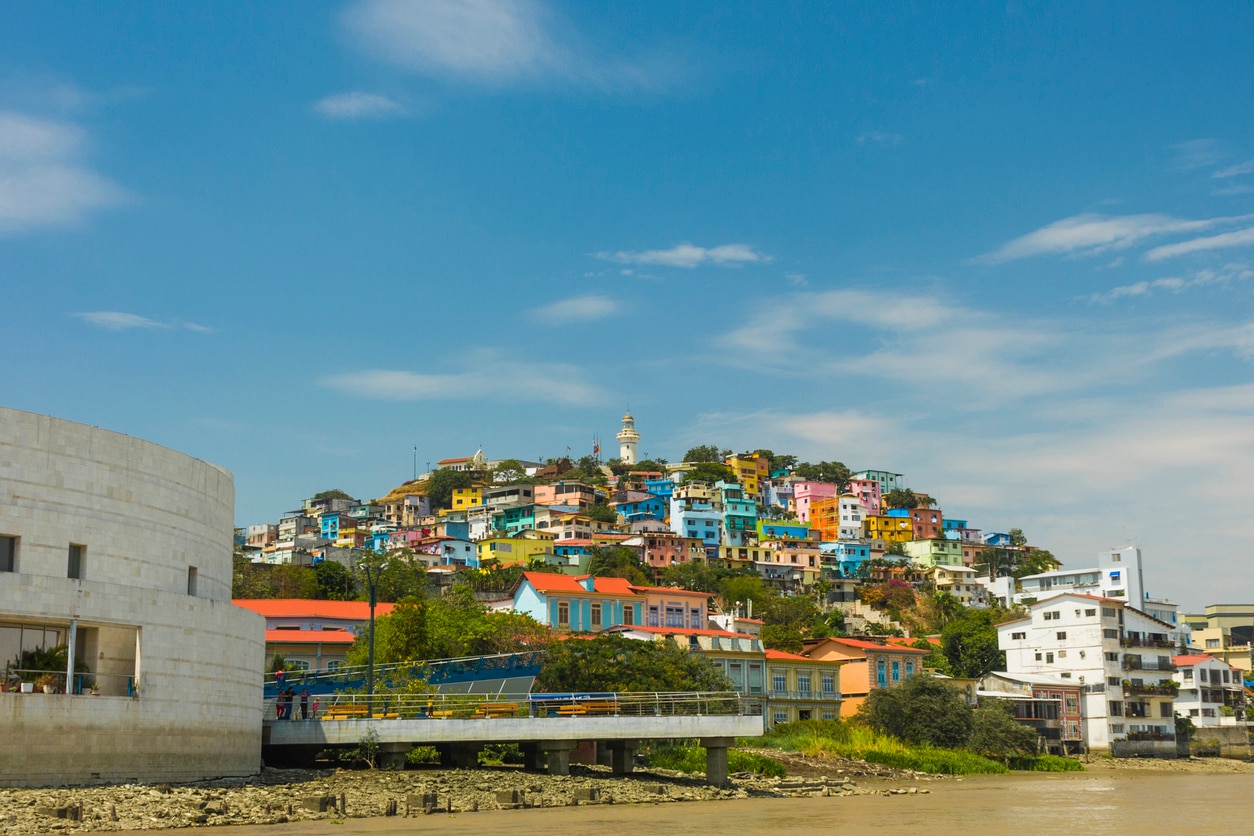 Guayaquil : Delve into the Magnificent Architectures From Colonial Past
Guayaquil is a beautiful port city located in Equador and is the getaway for some of the best and most pristine beaches. It is close to the absolutely Galapagos Islands and stretches along the Guayas River and is home to number of Rotunda monuments. The city is known for its rich and vivid cafes, artistic alleys and a colorful neighborhood. Guayaquil is a escape that is perfect rendezvous with culture, baroque architectures, museums, modern arts and cafes that will melt your heart. Banked by estuaries and river banks, there is lot of adventures also to hook up. Here are the top ten things to do in Guayaquil:
table of contents
[x] close
Guayaquil : Delve into the Magnificent Architectures From Colonial Past
1. Malecon 2000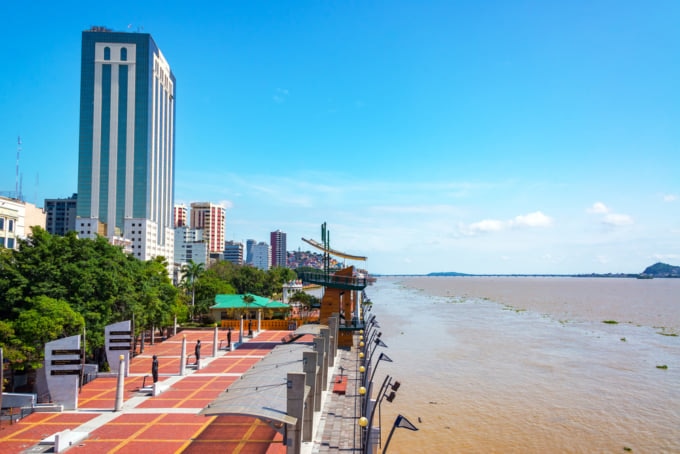 Photo by Jess Kraft/shutterstock.com
It is as touristy as it gets but a part of the port city that cannot be avoided or ignored. The boardwalk is an urban renewal project that extends along the Guayas River and is one the west shore of the river at a length of 2.5 km. Along the length of the boardwalk there are number of museums, gardens, fountains, shopping malls, cafes etc. and is always in hustle and bustle. There are number of guided tours and boardwalk trips organized. It was a narrow roadway and its expansion basically started in 19th century.
Name:Malecon 2000
Address:Malecon Simon Bolivar, Guayaquil, Ecuador
Related Site:http://malecon2000.com/
2. Museo Presley Norton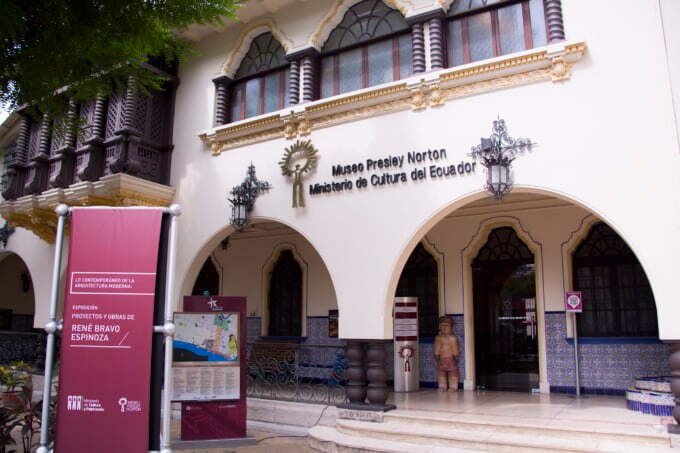 Photo by Ministerio Cultura y Patrimonio
The museum displays an exquisite collection of artifacts and over more than 8000 pieces of art forms and pieces from pre-Columbian Valdivia culture. The heritage museum was designed by architect Joaquin Pereznin de Cardoina and was built between 1936 and 1940. It has archaeological collection mainly from the Valdivia culture and Machalilla and there is exhibition that comprises around 8000 cultural pieces. The museum is a mix of classic and eclectic interiors adding to the aesthetic appearance and is influenced by Spanish architecture.
Name:Museo Presley Norton
Address:Boulevard 9 de Octubre and Carchi Avenue, Guayaquil, Ecuador
Related Site:http://www.guayaquilesmidestino.com/en/museums/center-of-the-city/presley-norton-museum
3. Las Penas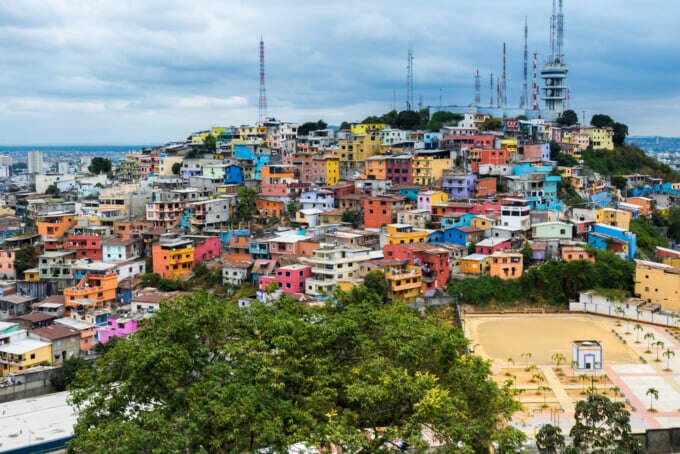 Photo by Noradoa/shutterstock.com
Imagine yourself in middle of a colorful heritage neighborhood, is not it seriously a happy place to be and explore? It is the oldest neighborhood of Guayaquil that was established 400 years ago. It was declared as cultural heritage site in the year 1982 and was restored in between 2002 and 2008. It reflects the prominence of colonial times and was home some of the most prominent personalities of Ecuador. The colorful houses on both the sides of the alleys in the neighborhood bring out a romantic picture. The cobbled street and bohemian aura is an added charm.
Name:Las Penas
Address:Las Penas, Guayaquil, Ecuador
Related Site:http://www.guayaquilesmidestino.com/en/heritage-of-the-city/places/las-penas-neighborhood
4. Cerro Santa Ana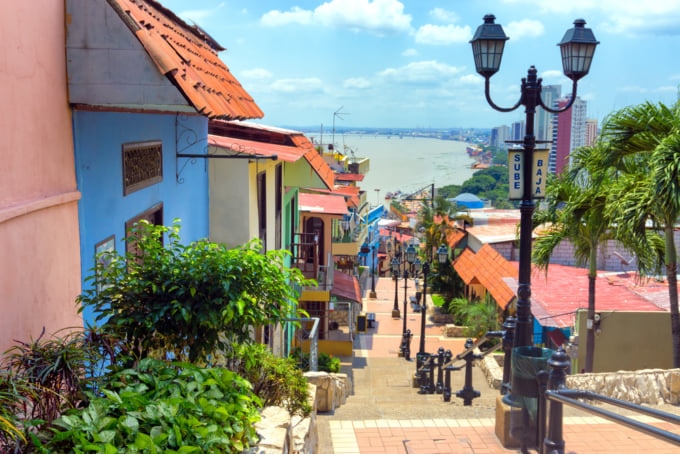 Photo by Jess Kraft/shutterstock.com
It is a soulful and attractive settlement perched on the Santa Ana Hill that was established in XVI century between 1540 and 1550. The settlements together look like a saddle and it is a 60-meter high hill with some attractive vantage points. It gives 350 view of the entire city and is marked by the presence of cross. The area has been transformed in settlement representing colorful quaint homes. It has a 465-foot stairway that is flanked by cute and colorful houses, souvenir shops, little cafes and galleries.
Name:Cerro Santa Ana
Address:Cerro Santa Ana, Guayaquil, Ecuador
Related Site:http://www.guayaquilesmidestino.com/es/historia-arte-y-cultura/cerro-santa-ana
5. Museo Antropologico Y De Arte Contemporaneo
It is one of the oldest museums in Ecuador and is known for some of the ancient potteries. The state of the art museum holds a large collection from Ecuadorian, Latin American and Pre-Colombian art and culture. The museum is located along the boardwalk and is one of the best places representing local, regional as well as national anthropological culture. As of now the museum holds a huge collection of around 3000 modern art works along with a collection of around 50,000 native Ecuadorian archaeological pieces.
Name:Museo Antropologico Y De Arte Contemporaneo
Address:Malecon Simon Bolivar 206, Guayaquil, Ecuador
Related SIte:https://goo.gl/ubQMpi
6. Escultura del Mono
This is one of the landmark statues of the city and is a great way to actually greet the travelers to the city. The massive statue is on the way to airport or bus terminal, mostly somewhere mid-way and is made from mosaic of tiles that are multi-colored. It is a prominent structure and is a great place actually for the kids. The happy monkey statue stands there with that mischievous smile and welcomes travelers. It is a perfect to visit with mostly family and majorly with the kids.
Name:Escultura del Mono
Address:Avenue Pedro Menéndez Gilbert Guayaquil 090514
Related Site : http://www.guayaquilesmidestino.com/es/escultura/del-centro-de-la-ciudad/escultura-del-mono
7. Monumento al Sagrado Corazon de Jesus
It is a gorgeous monument perched on the hill and to reach the spot, there is a little hike that needs to be done. There are steps using which you can reach up and it represents a Crucifix of Christ and a gorgeous statue at the top. It is a gorgeous vantage point that gives the view of the city and definitely a site not to be missed. The statue of Jesus overlooks the city and this is what makes this place absolutely soulful and something that definitely must not be missed.
Name:Monumento al Sagrado Corazon de Jesus
Address:Guayuquil, Ecuador
Related Site:http://www.guayaquilesmidestino.com/en/historical-monuments-and-bust/carmen-hill/monument-to-the-sacred-heart-of-jesus
8. Hemiciolo de la Rotonda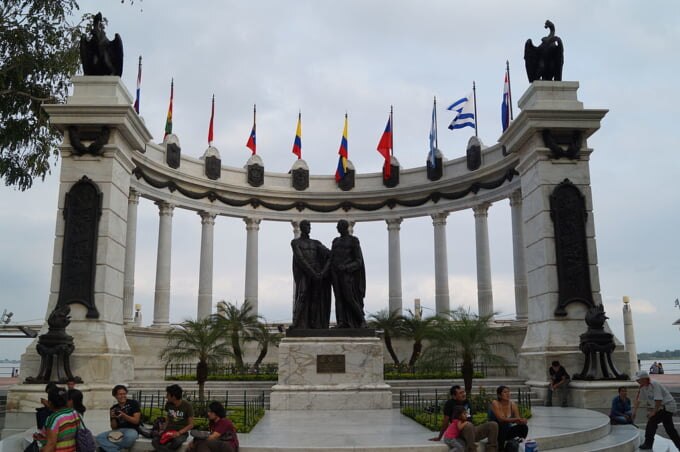 Photo by commons.wikimedia.org
It is one of the most significant monuments and an iconic sight-seeing place that is witness to the interview between the Liberators Simon Bolivar and San Martin that took place on 26th July, 1822. The place has significant historical importance and the independence of Ecuador was achieved on 24th May, 1822 with liberation of Quito. The monument marks the interviews and all the events that took place during that time of Ecuador liberation.
Name:Hemiciolo de la Rotonda
Address:Avenida 9 de Octubre, Guayaquil, Ecuador
Related Site:http://www.turismo.guayaquil.gob.ec/en/historical-monuments-and-bust/simon-bolivar-pier/monument-to-liverators-bolivar-y-san-martin
9. Parque Historico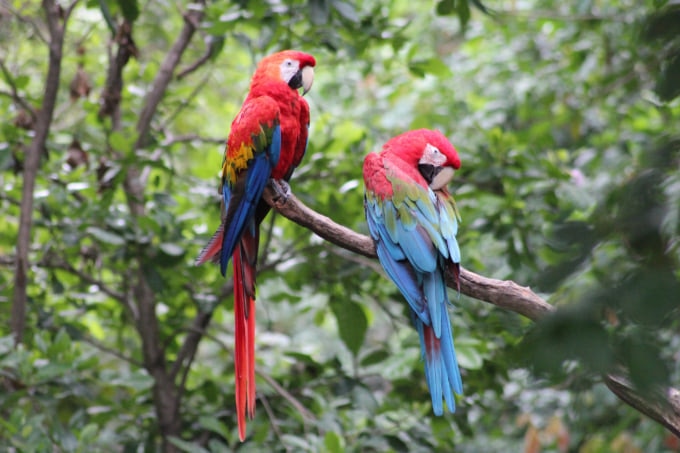 The historic park was built in the year 1997 on banks of the Guayas River and is spread across 8 hectares of land. It is one of the major educational, recreational and environmentally benefiting parks that beautifully display the history and culture of the city. It takes you back into the colonial times and is along the Ecuadorian coast. It is a cultural as well as tourism boosting project aimed at maintaining sustainability. It has a thriving wildlife of around 50 species that lives in their natural habitats. There are many recreational things also to do within the park.
Name:Parque Historico
Address:Av. Esmeraldas, Entre Rios, Guayaquil, Ecuador
Related Site:http://www.guayaquilesmidestino.com/en/nature/out-of-guayaquil/Historic-Park
10. Iglesia San Francisco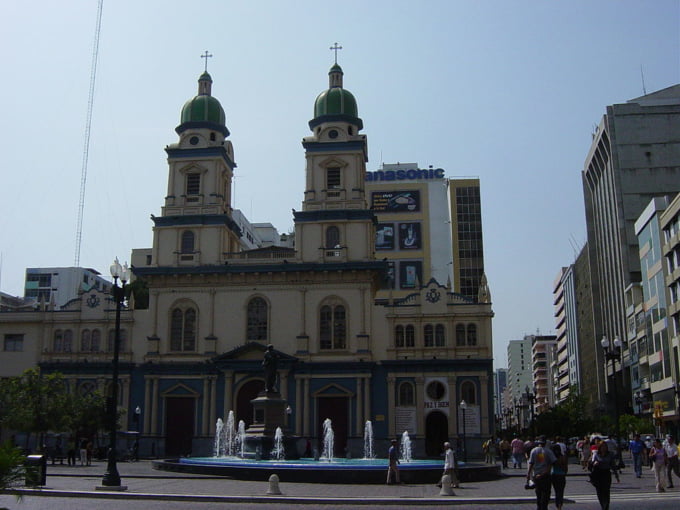 Photo by commons.wikimedia.org
The historic church is located along the road and is majorly filled with lot of tourists due to its easy access. The facade of the baroque church represents two towers on either side and is beautifully illuminated at dusk. It is adjacent to the Plaza President's Vicente Rocafuerte and is an interesting place with its remarkable architecture. There is some exquisite and intricate work done on the interior of the church. The church was originally built in 1700 and was again redesigned in 1899.
Name:Iglesia San Francisco
Address:Av 9 de Octubre y Pedro Carbo, Guayaquil, Ecuador
◎ Closing
Guayaquil is a historical city with amazing and iconic architectural bliss. The museums and baroque monuments represent its rich heritage, culture and beautiful medieval history and how the port city has grown.