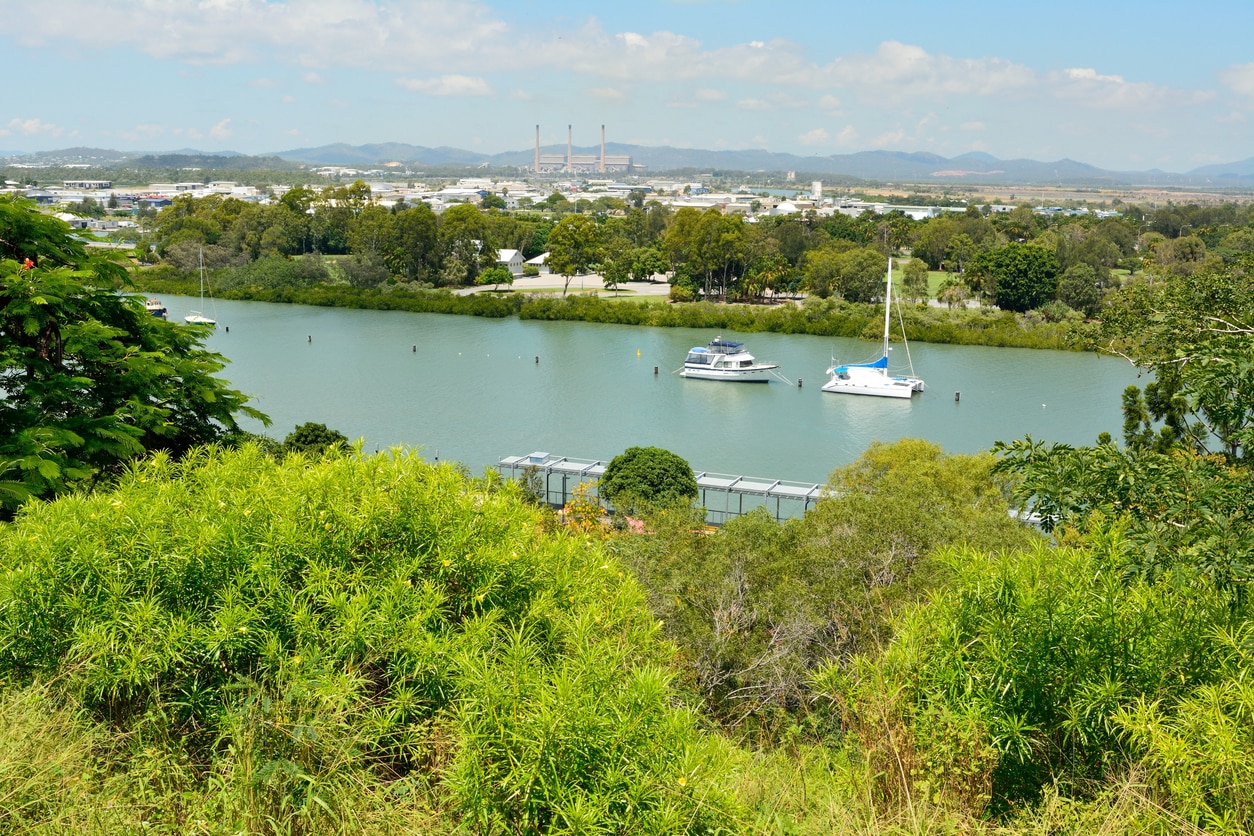 Gladstone : The Aquatic Paradise
Gladstone is a coastal city in the state of Queensland in Australia. It is situated about 550 kilometers from the state capital, Brisbane. It is the administrative seat of the Gladstone Regional Council which formed in 2008 merging three former local government areas. It is also home to the state's largest multi-commodity port thanks largely to its location between the Calliope and Boyne Rivers. The city is home to about 40,000 residents but welcomes many thousands courtesy of tourism every year. The city enjoys a warm climate year round which coupled with its beautiful coastline makes it a coveted holiday destination world over.
table of contents
[x] close
1. Southern Great Barrier Reef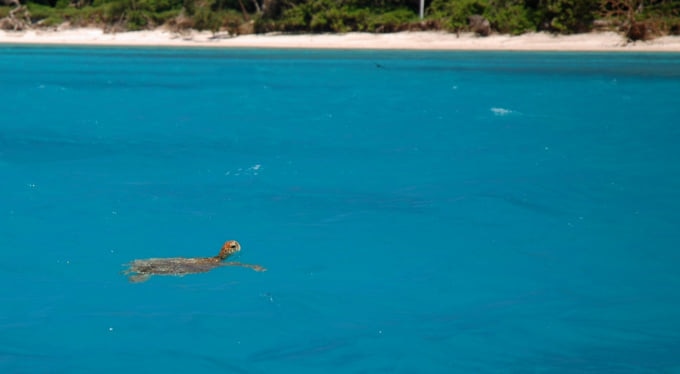 The Gladstone region is situated in the center of the Southern Great Barrier Reef and a host of islands making it one of the top dive and snorkeling sites in the world. It is a nature lover's paradise with a wealth of underwater creatures. There is no shortage of marine exploration activities at the Southern Great Barrier Reef. You can explore the coral cay of Wilson Island or snorkel in the calm waters of the reef lagoon at Lady Musgrave Island where giant rainbow coloured fish and manta rays frequent. Alternatively, you can swim with turtles or scuba dive at Heron Island. There are also several nesting spots for loggerhead and green turtles where you can see turtle hatchlings enter the ocean for the first time.
Name:Southern Great Barrier Reef
Address:Gladstone, Queensland, Australia
Related Site:http://www.greatbarrierreef.org/destinations/gladstone/
2. Gladstone Regional Art Gallery and Museum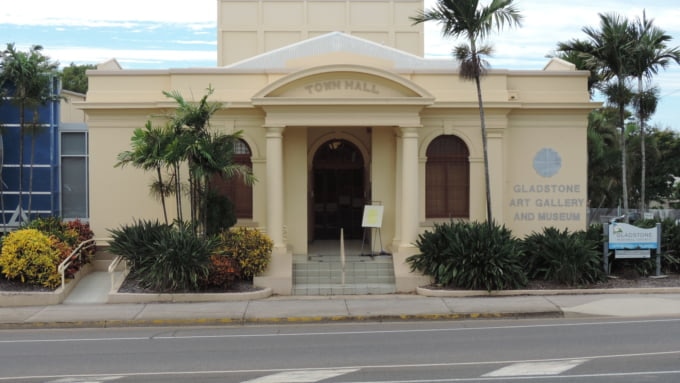 Photo by commons.wikimedia.org
The Gladstone Regional Art Gallery and Museum is housed in the old Gladstone Town Hall and is a cultural initiative aimed at promoting the art and heritage of the region. It was established in 1985 and has since then been a popular destination among locals and visitors alike. The gallery and museum are linked by a glass bridge where a 19th Century marble statue of William Ewart Gladstone, after whom the region is named, sits. There are four exhibitions on the ground floor namely the Front Gallery, Town Hall Gallery, O'Connell Space, and the Museum Room. The art and history exhibitions are transformed every two or three weeks making a visit or even repeat visits worthwhile.
Name:Gladstone Regional Art Gallery and Museum
Address:Cnr of Goondoon & Bramston Sts, Gladstone QLD, Australia
Related Site:http://gragm.qld.gov.au/
3. Tondoon Botanic Gardens
The Tondoon Gardens are located about five kilometers south of the city center along Glenlyon Road. They were opened in 1988 and have since then provided residents and visitors with a place of recreation, relaxation, and inspiration making it a popular place for picnics and community events. The gardens cover around eighty hectares with a wide variety of flora and fauna. The main attraction in the gardens is Lake Tondoon which was once the source of Gladstone's water supply until 1945 but is now a home for a variety of freshwater birds. The gardens also include a herbarium, an arboretum, sculptures, and a Japanese Tea Garden.
Name:Tondoon Botanic Gardens
Address:672 Glenlyon Road, Glen Eden QLD 4680, Australia
Related Site:http://www.gladstone.qld.gov.au/tondoon-botanic
4. Gladstone Maritime Museum
Photo by commons.wikimedia.org
The Gladstone Maritime Museum was founded in 1988 with an objective of collecting and preserving items of maritime importance to Gladstone. The museum is home to a vast collection of maritime history that includes model vessels, shipwreck artifacts, a maritime library, and navigational aids. These displays cover the maritime history of the region from prior to Captain Cook up to the modern era. Travel through time as you learn about the discovery, exploration, and settlement of the area as well as the port's 'development and the history of the Bauxite carriers, the only coal-fired vessels built in the world. The main attractions in the museum are the HMAS Gladstone, Jenny Lind figurehead, and the shipwreck wall.
Name:Gladstone Maritime Museum
Address:Barney Point QLD 4680, Australia
Related Site:http://gladstonemaritimemuseum.org.au/
5. Lake Awoonga
Lake Awoonga is located about thirty kilometers south of Gladstone on the Boyne River and is a hugely popular recreation area among locals and visitors alike. The Lake has a caravan park for both powered and unpowered caravans as well as a variety of cabins. The beautiful landscape around the lake including the dam itself makes it a truly beautiful place to sit back and relax while enjoying the sights. From fishing, boating, bird watching, to skiing, there is no shortage of activities to engage in while around the lake. It is a peaceful place to cool off away from the city while enjoying the sensational scenery.
Name:Lake Awoonga
Address:Via Benaraby, Central Queensland
Related Site:http://www.gawb.qld.gov.au/lake-awoonga-recreation-area
6. Mount Larcom
Mount Larcom is located about thirty kilometers north-west of Gladstone although it is visible from most points in the city with its summit at 632 meters above sea level. The mountain was named by Matthew Flinders after Captain Larcom under whom he served. The distinctive peak is said to resemble a lion and lioness facing each other and as such, it is often referred to as the Lion Mountain. The mountain is popular among hikers with a good track to the top taking around five hours up and back. Although the climb may be a bit daunting, one is rewarded with breathtaking views of the surrounding landscape.
Name:Mount Larcom
Address:Gladstone Region, Queensland, Australia
Related Site:https://www.gladstoneregion.info/mount-larcom-climb
7. Spinnaker Park
Spinnaker Park was opened in 2001 by the Gladstone Ports Corporation and has since then been the main recreation area of the city. It features two and a half kilometers of walking tracks along the ocean through wetlands and ponds making it an excellent place to walk, run, ride, or rollerblade. The beached cove is a wonderful place to cool off on a warm day while the grassy areas of the park are ideal for barbeques, picnics, and events. Barbeque and picnic areas with sheltered seating areas and public amenities make it a good place to entertain with little hassle.
Name:Spinnaker Park
Address:222 Alf Orourke Dr, Callemondah QLD, Australia
Related Site:http://www.gpcl.com.au/community/our-parklands
8. Tannum Sands
Photo by commons.wikimedia.org
Tannum Sands is a patrolled beach close to the Great Barrier Reef, the Boyne River, and Lake Awoonga. It is situated about 25 kilometers south of the city center and boasts a relaxed local atmosphere with an abundance of activities to suit your holiday needs. The calmness of the town makes it a perfect place to escape the hassle and bustle of the city with a wide range of accommodation to suit all kinds of visitors. There is an abundance of activities for you to engage in including paddle boarding, skiing, windsurfing, paragliding, or simply relaxing on the white sandy beaches.
Name:Tannum Sands
Address:Tannum Sands, Queensland, Australia
Related Site:http://ur0.link/MDOc
9. Auckland Hill Lookout
The William Golding Memorial Lookout located on top of Auckland Hill is a perfect place to enjoy panoramic views over the port area of Gladstone as well as the surrounding area that includes the Facing and Curtis Islands. A visit to the lookout not only offers breathtaking views of the landscape but also highlights the importance of Port Curtis to the city of Gladstone. One gets to see ships as they are guided to port and while being loaded and unloaded at the Auckland Point Wharves, one of the four big wharves in Gladstone. Near the lookout is the top of a waterfall and a downward staircase to the East Shores Precinct and the Auckland Inlet.
Name:Auckland Hill Lookout
Address:Auckland St, Queensland 4680, Australia
Related Site:https://www.queensland.com/en-sg/journey/gladstone-city-sights-drive
10. Quoin Island
Quoin Island is located five kilometers off the coast from Gladstone at the entrance to Port Curtis. It is an exclusive island event accessible for private bookings only and acts as a venue for weddings, parties, conferences, and social groups. It is also home to Quoin Island Turtle Rehabilitation Center, a rescue and rehabilitation center for ill and injured sea turtles who are released back to the ocean once healed. The island has dedicated accommodation facilities as well as other amenities making sure visitors enjoy their time at the island. The island is a calm and peaceful sanctuary away from the busy city with clean beaches and facilities for boating, fishing, swimming, and windsurfing.
Name:Quoin Island
Address:Queensland, Australia
Related Site:https://www.gladstoneregion.info/quoin-island-retreat-and-turtle-rehabilitation-centre
◎ Closing
When it comes to choosing the perfect holiday, it is all about location, and Gladstone's location at the center of the Southern Great Barrier Reef has it all with tropical islands, rivers, and surfing beaches making it the perfect coastal destination. The warm tropical climate also adds to its allure making it a nice escape from harsh winters experienced elsewhere. Apart from the beaches, there are many other attractions inland which entertain as much as they educate making it a nice place to explore.