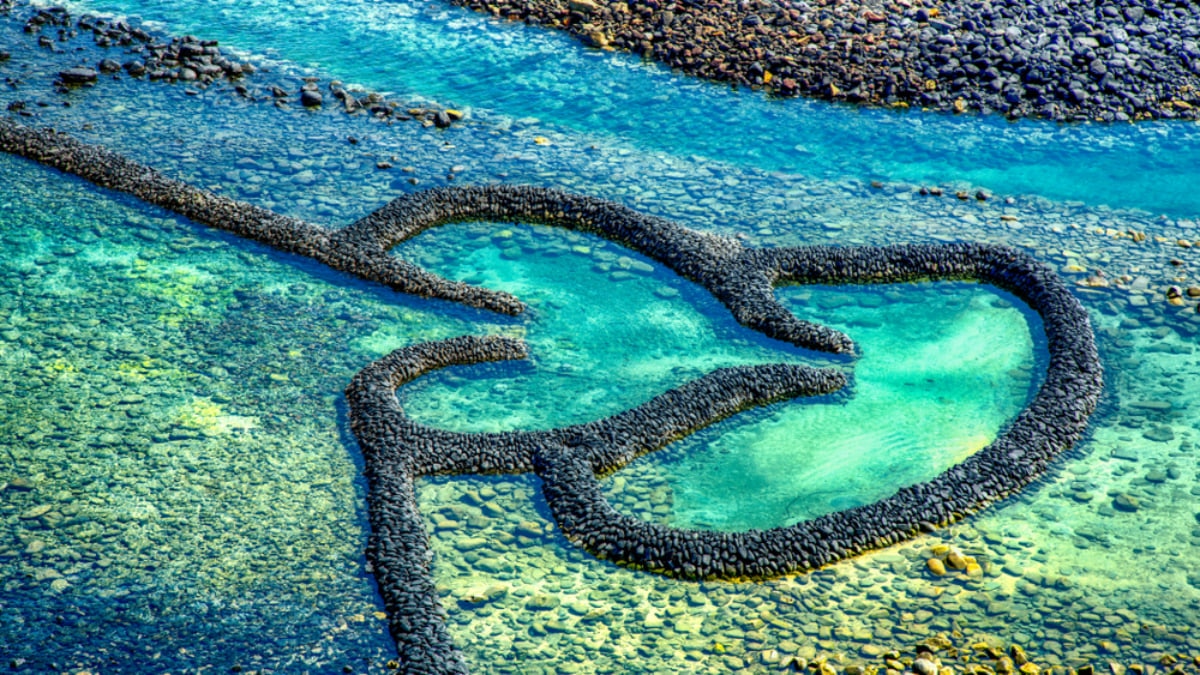 6 Reasons to Travel to the Beautiful Islands of Penghu in Taiwan
An archipelago of 90 beautiful islands, Penghu containing some of the best beaches and snorkeling spots in the country. Just a short journey from the mainland of Taiwan, Penghu is full of incredible places to visit, from golden sandy beaches to impressive volcano-shaped rocky coastline. If you're still not convinced enough to visit this picture-perfect paradise, here are six reasons you should travel to Penghu, Taiwan.

table of contents
[x] close
6 Reasons to Travel to the Beautiful Islands of Penghu in Taiwan
An Abundance of Delicious Seafood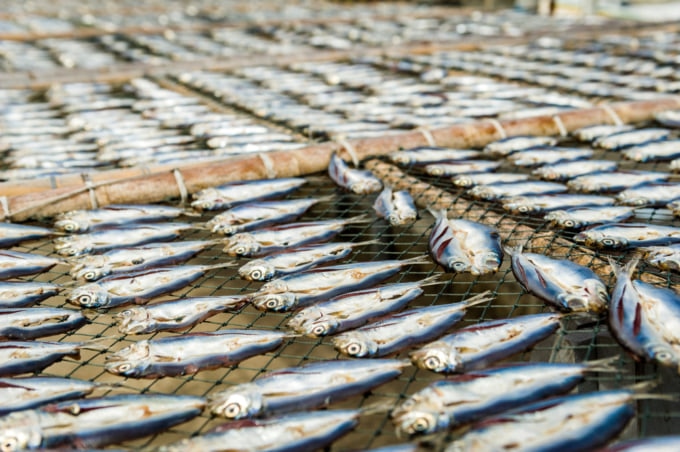 As you might expect from a cluster of small islands, the seafood here is fresh and delicious. Pretty much every restaurant will serve a range of dishes using all kinds of seafood, including some places where you can catch your own.

Squid in particular is popular around Penghu, you'll find it in all kinds of dishes, and they're much more delicious and fresher than what you'll find on the mainland of Taiwan. The locals often pay to go on a fishing boat and try catching their own squid which is easy to arrange and makes for a memorable experience. Oysters are also a must eat in Penghu and much cheaper than in Taiwan.
Penghu Has Some of the Most Beautiful Beaches in Taiwan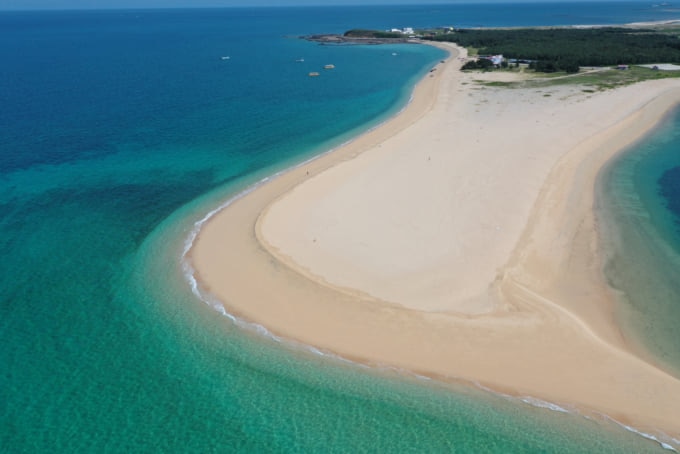 Photo by Morris Lu/Shutterstock
While you'll find some beautiful beaches all over the long-stretching coastline of Taiwan, the best of the best are found around Penghu. If you're looking for picture-perfect golden beaches to lounge around, you'll want to take a side trip to Penghu.

You'll find beautiful beaches and hidden coves all over Penghu but some of the most popular are Lintou beach, Aimen beach and Shanshui beach.
Incredible Coastal Scenery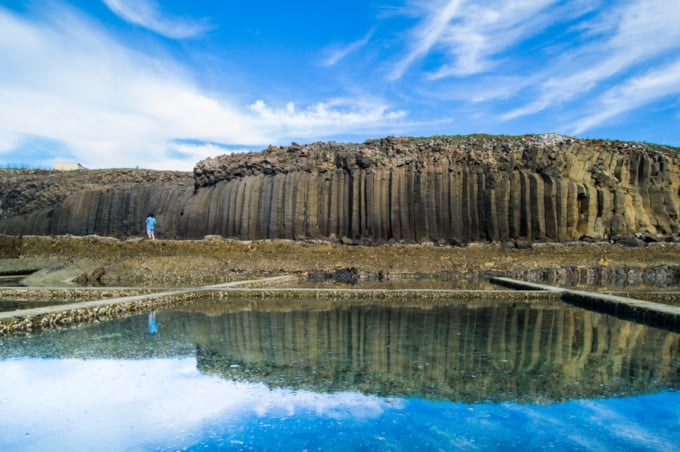 Apart from the island's beautiful beaches, the coastal scenery of Penghu is equally impressive. For some of the regions unique scenery, head to the island of Tongpan, surrounded by beautiful basalt columns formed by volcanic activity and lava flow. Linked to the main island, the Whale Cave is another basalt-formed landscape, formed by thousands of years of erosion the cliff is said to look like a whale when viewed from the side.
Diver's Paradise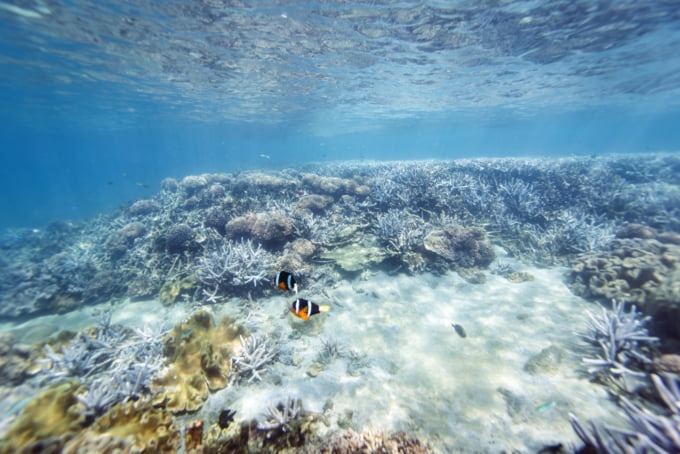 Photo by unterwegs/Shutterstock
Penghu has numerous diving locations that make for an amazing base for diving excursions around the ocean here. The waters around the islands are crystal clear perfect for snorkeling, and even further off the coast you'll find a huge range of diverse marine life and corals. In fact there's even a working underwater mailbox where divers can send postcards and mail through, you can buy special waterproof postcards nearby.
Zhongyang Old Street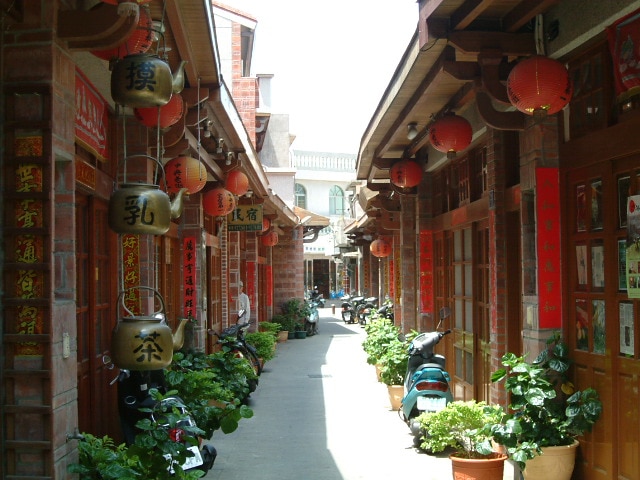 For the history and culture lovers, Zhongyang Old Street is a blast to the island's past. For several hundred years in the Qing and Ming Dynasties, this was the bustling center of Magong and the islands of Penghu. Lined with beautiful traditional buildings and an incredibly unique atmosphere, this old town is a great place to explore the history of Magong.
Bao An Temple (Tongliang Great Banyan)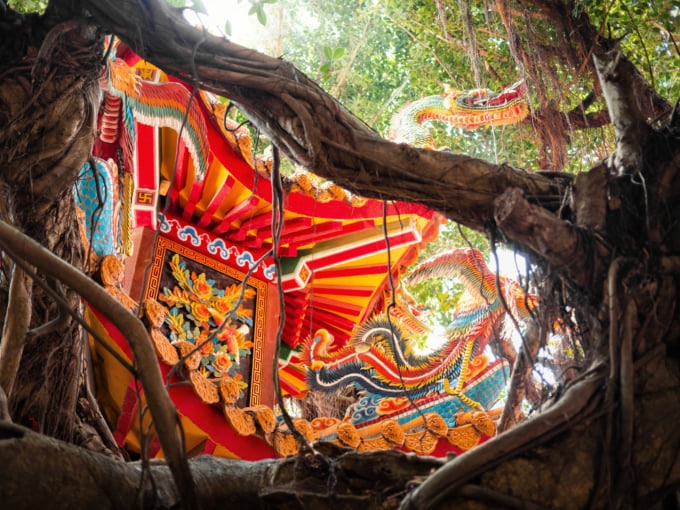 Photo by MounirChraibi/Shutterstock
If you've spent some time in Taiwan already, you might be a little tired of visiting temples, once you've seen a few, they all seem pretty similar. Penghu's Bao An Temple is one exception however, due to the huge sprawling Banyan tree whose branches have engulfed the religious buildings, this temple is a spectacular sight to behold.
How to Get to Penghu, Taiwan
Getting there is fairly easy due to regular flights from the capital city, Taipei. The route to Penghu goes from Songshan Airport in the center of the city rather than the international airport in Taoyuan, which can take a little while to get to. If you're traveling elsewhere in the island, you can also take a flight from Chiayi, Tainan, Kaohsiung or Kinmen.

From Jiayi's Budai Harbor it takes just 1.5 hours by ferry to get to Magong Harbor on the main island. It's also usually much cheaper than taking a flight from Taipei or Kaohsiung.