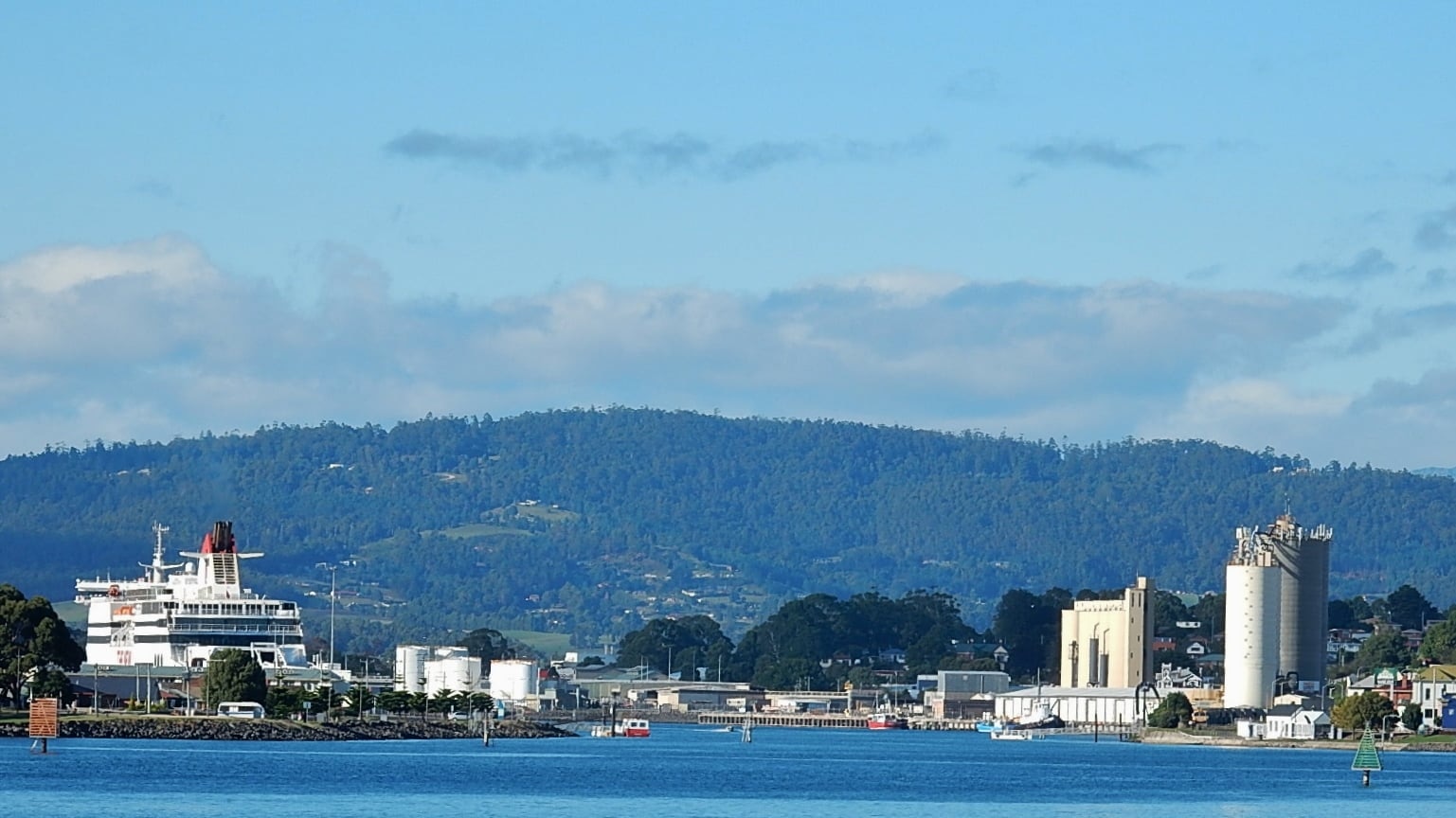 Devonport:The Gateway to the Apple of Isle, Tasmania
Located at the mouth of the Mersey River is Tasmania's 3rd largest city, Devonport in Australia. It is a busy coastal city hosting the spirit of Tasmania 1 and 2 on the way to and from Melbourne. The city hosts some of the best natural places of Tasmania including great beaches, rock carvings, and the cradle mountain. Beautifully framed by the headland of Mersey Bluff, fantastic coaster reserves, and park lands, the vibrant port is all set to offer some of the precious moments in your life. Commonly known as the gateway to Tasmania, Devonport is famous for its art center unveiling stories about local creativity and its aboriginal culture. The port city is immensely rich in history, alive with natural scenery and brimming with excellent eating places.
table of contents
[x] close
Devonport:The Gateway to the Apple of Isle, Tasmania
1. Spirit of Tasmania ferry in Devonport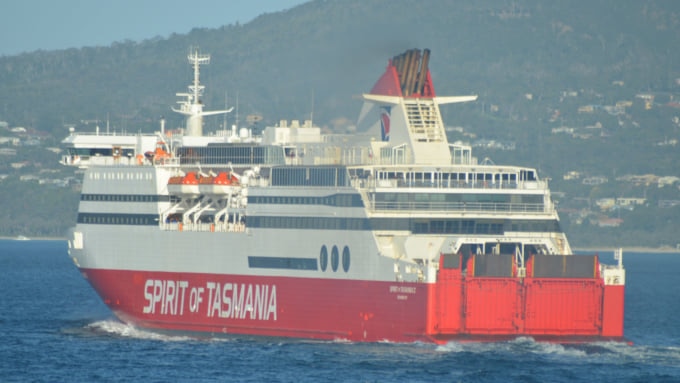 Australia's port city has much going for it, and the Spirit of Tasmania ferry in Devonport is the major among all. Spirit of Tasmania is a ferry operating between Devonport and Melbourne. It provides flexibility and convenience during a relaxing holiday and offers excellent services to guests on board. It is not the least expensive option, but you get the full value for your money and can even save a nights' accommodation. You can pick from ordinary to deluxe accommodation and is open to shopping and dining as well.
Name:Spirit of Tasmania ferry in Devonport
Address:Esplanade, East Devonport TAS 7310, Australia
Related SIte:https://www.spiritoftasmania.com.au/
2. Bass Strait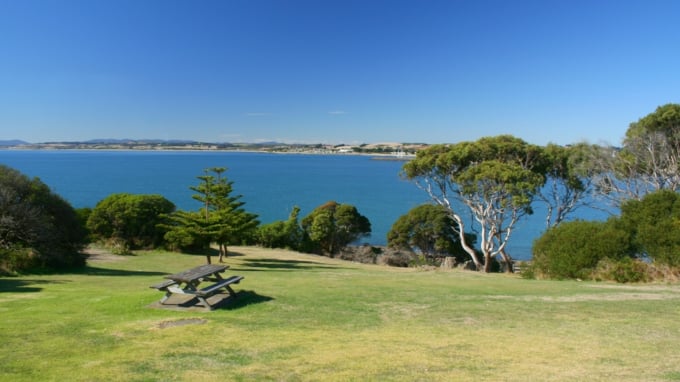 Photo by kuehdi/shutterstock.com
The Bass Strait is a 500 km long sea strait separating Tasmania from the mainland of Australia. The strait is named after George bass who passed through it, and it is home to islands having empty beaches and rich wildlife. The Bass Strait Island is lovely with lagoons and blue waters. There is an exciting folk story behind the formation of Bass Strait; around 12,000 years back an iceberg formed and when it melted, it led to the formation of the Bass Strait which became a permanent impassable barrier later.
Name:Bass Strait
Address:Between Tasmania and Mainland Australia, Victoria State
3. Don River Railway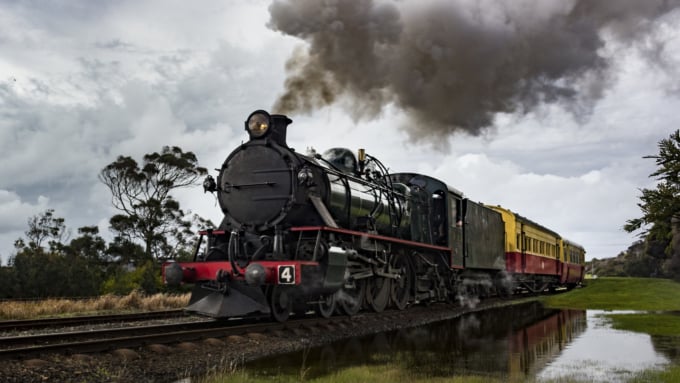 Do not miss the excellent heritage railway experience with Don River Railway that runs along the banks of the beautiful Don River. It is a vintage railway and museum in Don, Devonport, Tasmania. When traveling via Don River railway, keep aside plenty of time for enjoying the scenic beauty of Don and make sure that you have sightseeing guide with you. It has got passenger rides to Cole's beach from Don Village most days of a week. The railway run by members and volunteers is an excellent way to enjoy a great day out.
Name:Don River Railway
Address:Forth Rd, Don TAS 7310, Australia
Related Site:http://donriverrailway.com.au/
4. Mersey Bluff Lighthouse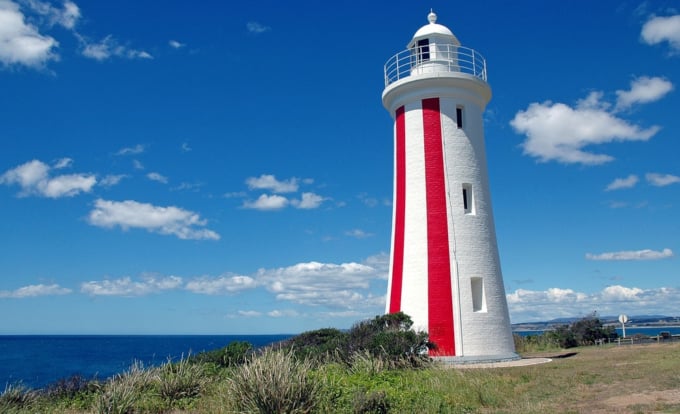 Photo by robert cicchetti/shutterstock.com
Built in 1889, the distinctively red striped Mersey Bluff Lighthouse near the shore of the Mersey River. From the city, you can take a walk or a drive along the riverside around the Mersey bluff past the lookouts to the lighthouse. The lighthouse and the surroundings make a great scenic spot to enjoy the nature and take amazing pictures. The Mersey Bluff lighthouse is built out of bricks and situated on a stone base. The lighthouse stroll also offers stunning sea views along with enjoying sunset from the hidden pathway.
Name:Mersey Bluff Lighthouse
Address:39 Bluff Access Rd, Devonport TAS 7310, Australia
Related SIte:http://www.devonport.tas.gov.au/Home
5. The Tasmanian Arboretum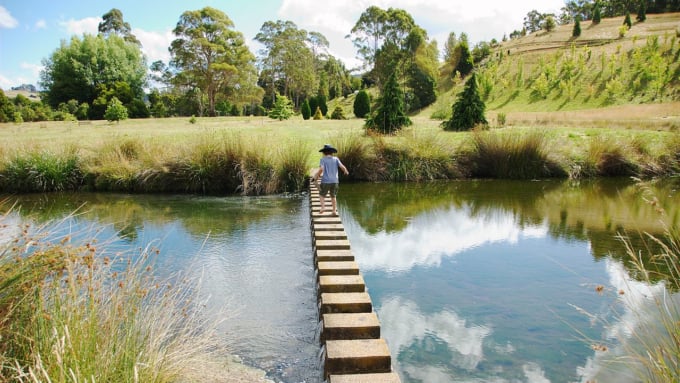 Photo by commons.wikimedia.org
The Tasmanian Arboretum is a natural reserve and a Botanical Tree Park located in the North West of Tasmania. Set in a breathtakingly beautiful and peaceful valley, is a large collection of trees of the temperate world and Tasmania's wildlife like platypus and parrots. The arboretum is home to about 80 species of birds and over 4,100 varieties of plants apart from indigenous species. Activities in the arboretum include taking a walk in the peaceful atmosphere to view different species of flora and fauna, the landscape, the art and the limestone heritage walk. The arboretum also offers 3 picnic shelters, and a bird hides along with a platypus observatory on the lake shore.

Name:The Tasmanian Arboretum
Address:46 Old Tramway Rd, Eugenana TAS 7310, Australia
Related Site:http://www.tasmanianarboretum.org.au/
6. Southern Wild Distillery
Recently open in 2017, is the new distillery Southern Wild that produces premium quality whiskey, gin, and liquor. They create liquor with fresh ingredients that come directly from growers of Tasmania and with pure water. The distillery is a brainchild of a food scientist George Burgess, having years of technical expertise in the beverage industry. Their drinks are popular for delicious flesh flavors and unique aromas. The distillery is located in a purely natural atmosphere surrounded by fresh air, water running from Fisher River through the cradle mountain and through the narrow coastal plain.

Name:Southern Wild Distillery
Address:17 Fenton Way, Devonport TAS 7310, (Access at the rear via the Fenton Way carpark), Devonport TAS 7310, Australia
Related Site:http://www.southernwilddistillery.com/
7. Devonport Regional Gallery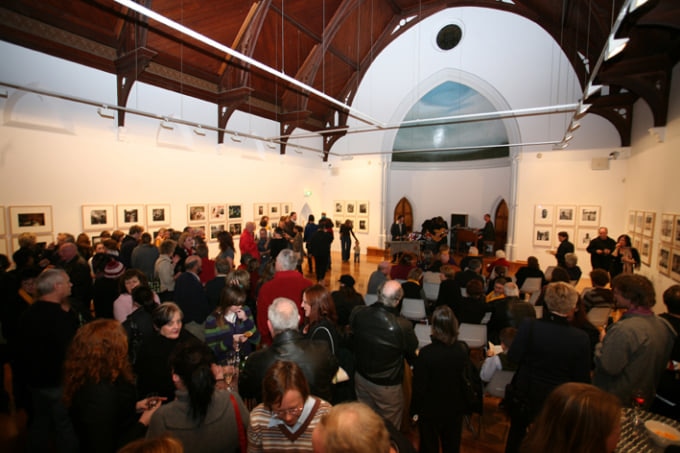 Photo by commons.wikimedia.org
The Devonport regional gallery is a local public art arcade located in North West Tasmania and is a center for community activities and art. The gallery supported by the city council of Devonport conducted annual programs and exhibitions, art programs and recreation activities. They also perform public programs like events and workshops as well. It is also home to a permanent collection of textiles, paintings, sculpture, and artworks by Tasmanian artists.
Name:Devonport Regional Gallery
Address:45 Stewart St, Devonport TAS 7310, Australia
Related Site:http://www.devonportgallery.com/
8. Kaydale Lodge Gardens
Widely spread over 2-hectare land is the Kaydale Lodge gardens in the North West region of Tasmania. It is a beautiful garden showcasing all four seasons on a single garden. Kaydale Lodge is not a natural wonder; it's a hard work of a couple named Kay and Robert who started with growing a garden which was carried forward by the following 2 generations. It is a unique country garden with the country house style of accommodation, productive vegetable garden, large-scale rockery and much more. The Kaydale garden becomes very special because of its quality, unique landscaping and the details attention given to minute aspects of development. Visitors can wander through the garden; enjoy light snacks and meals with old style farmhouse hospitality.
Name:Kaydale Lodge Gardens
Address:250 Loongana Rd, Nietta TAS 7315, Australia
Related Site:http://www.kaydalelodge.com.au/
9. Coles Beach
Located in the Coles bay town on the east coast of Tasmania, the Coles beach is one of the popular attractions of the city. The beach is exposed to the west and it is very famous for surfing sports activities. Being a terminal for the Don River railways, visitors get time to wander around at the beach during the journey. A drive around the beach and a visit to the skate park is also can add to the wish list of visitors. As it is a very safe beach with low tide, even kids love taking a dip in the sandy beach.
Name:Coles Beach
Address:5 Coles Beach Rd, Devonport, Tasmania 7310, Australia
◎ Closing
Devonport, the exotic and beautiful port city of Tasmania is rich with oceans, rivers, and stunning mountain views. Visitors can explore golden sand beaches, go cycling, sailing, fishing, kayaking, and sailing. Do not leave out Devonport while you are in Tasmania as the town and surroundings packed tightly with a large number of exciting attractions. Devonport is famous for its cafe culture, unique foods and does remember to taste the delicious chocolates. Another highlighted activities are the live entertainment and month-long wine festival. You can be part of these celebrations and enjoy every bit of your tour.