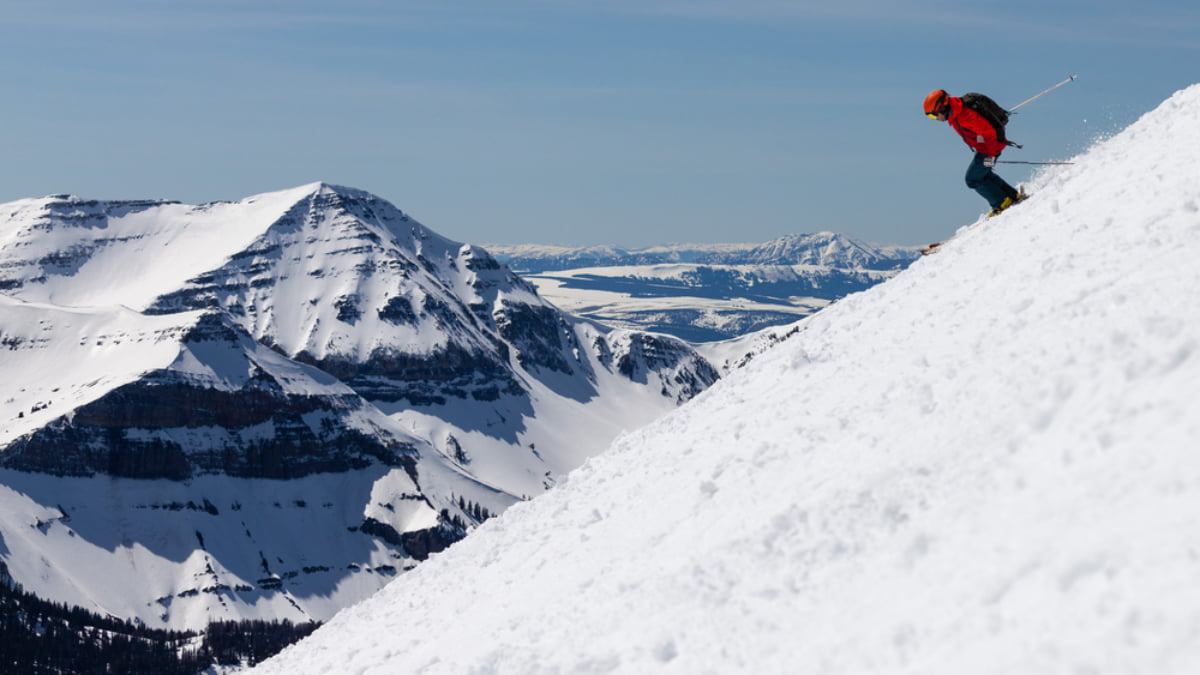 The Top Ski Resorts in Montana, USA
Stretching across the Northwest of the USA on the border with Canada, Montana is full of incredible mountain scenery and snowy peaks dotted around the state's many national parks. Its northern location makes Montana one of the best winter destinations in the US, where you can enjoy a long ski season in Montana from November to early April.

Even better, Montana is one of the most underrated ski destinations in the US, much less popular than other top US ski destinations such as Aspen, Colorado and Jackson in neighboring Wyoming. For some of the most memorable winter vacation spots in the USA, here are the top ski resorts in Montana.

table of contents
[x] close
The Top Ski Resorts in Montana, USA
Best Ski Resorts in MT
Great Divide Ski Area
Affordable and an easy drive from Montana's state capital, Helena, the Great Divide Ski Area is perfect for families or those just wanting an easy ski break in Montana. It's also the first ski resort to open in Montana every year, usually kicking off the ski season in mid November.

Great Divide is perfect for beginners, with one of the best ski and snowboard schools in the state and plenty of beginner ski runs to learn on.

Getting to Great Divide Ski Area: It's just a 30 minute drive from Helena, Montana's capital. Helena Regional Airport is just outside the city and is easy to get to from all over the US.
Official website: https://skigd.com/
Near to Helena, MT
Big Sky Resort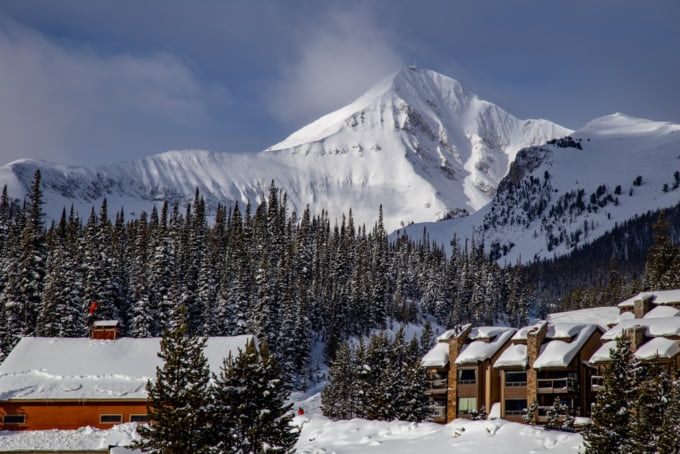 Photo by CSNafzger/Shutterstock
Without a doubt one of Montana's best ski resorts, Big Sky Resort offers seemingly endless stretches of terrain, slopes and ski runs that make up one of North America's largest ski resorts. Despite being one of the biggest ski resorts in the country, Big Sky Resort is hardly ever crowded and wait times for ski lifts here are usually quick and often non-existent.

The whole area offers around 300 different ski runs on three mountains, so if you're looking for a little peace and quiet, it's easy to find. You'll find beautiful ski runs for every level here from the green beginner runs like Cinnabar to the hardcore double black diamond expert runs such as Big Couloir and North Summit Snowfield.

As such a huge resort, you'll find pretty much everything you'd need around here. Big Sky Resort offers numerous spots for apres ski in Montana, with a number of local breweries and craft beer bars. Head to Lone Mountain Ranch for its incredible atmosphere, great food and frequent live music. Expect slightly higher prices compared to other ski resorts around the state, however.

To get there, Bozeman Yellowstone International Airport is located about an hour's drive away from the resort with a number of airlines flying from most major cities in the US. Karst Stage or Skyline Bus both offer shuttle bus services from Bozeman Airport to Big Sky Resort.
Official website: https://bigskyresort.com/
Bridger Bowl Ski Area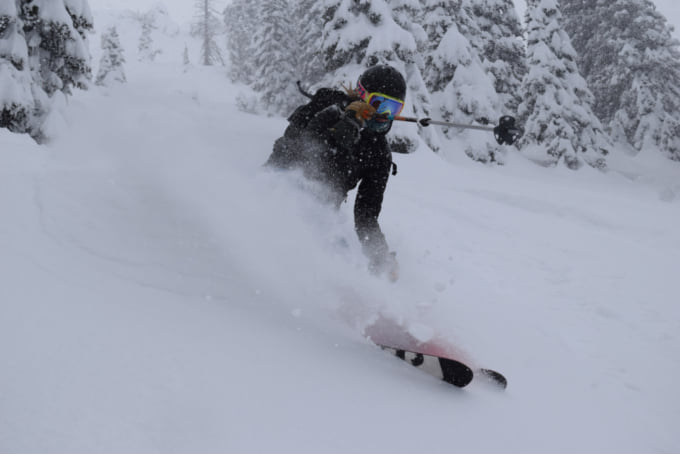 Photo by alex95king/Shutterstock
Another of Montana's best value ski resorts, lift tickets are reasonably cheap here and much more affordable than the more popular Big Sky. Despite the low prices, don't expect anything less at Bridger Bowl, there are still plenty of ski runs for every level here from green to double black ski routes that are some of the best in Montana and the US. The scenery around the ski resort is out-of-this-world with some of the most beautiful views and natural scenic spots in Montana. The beautiful Sacagawea Peak is a short drive from the ski resort and some of the best hiking trails in North America.
Official website: https://www.bridgerbowl.com/
The nearest city to the ski resort is Bozeman, MT
Montana Snowbowl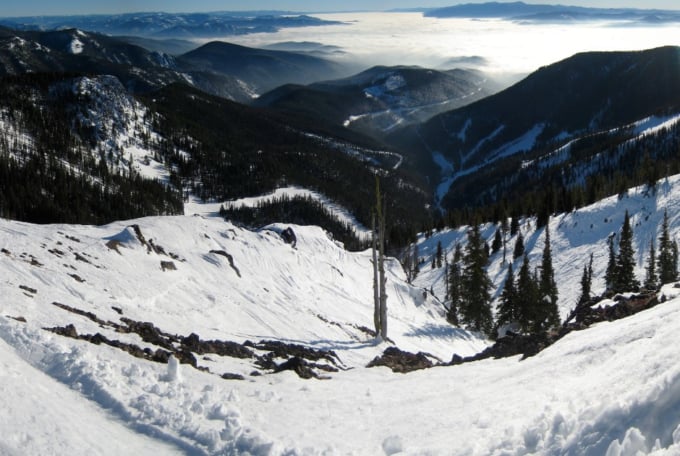 Appealing to the seasoned skiers and snowboarders, Montana Snowbowl is a favorite for those looking for intermediate and advanced ski runs in Montana. The ski runs here tend to stretch for longer, with steep inclines and some of the best places for backcountry skiing and snowboarding in Montana just outside the area. The village and ski area is fairly small compared to some of Montana's other ski resorts, however you'll see less people here due to it being not as 'beginner friendly' and there are some great bars for the perfect apres ski experience.

Montana Snowbowl is one of the nearest ski resorts to Missoula, one of the state's largest cities and getting there is easy from here. If you're coming from Missoula International Airport you can bypass the town and head straight to the resort area in about 25 minutes.
Official website: https://www.montanasnowbowl.com/
Nearest city to the ski resort is Missoula, MT
Getting to Montana's Ski Resorts
If you've not got the time to take a road trip up to Montana, getting to the ski resorts is still quite easy. Most of Montana's major ski destinations have airports located less than an hour away and transportation is easy to arrange.
Skiing During COVID-19
With the COVID-19 pandemic still causing havoc throughout North America and the rest of the world, traveling during this time can be a little worrisome. Luckily Montana's ski resorts are all fairly free from crowds, even the larger resorts such as Big Sky, making virus-related issues less of a concern. While COVID-19 has been relatively well contained in Montana compared with other states in the US, if you're planning a trip for the next few months make sure to take appropriate steps to prevent the spread of COVID-19.