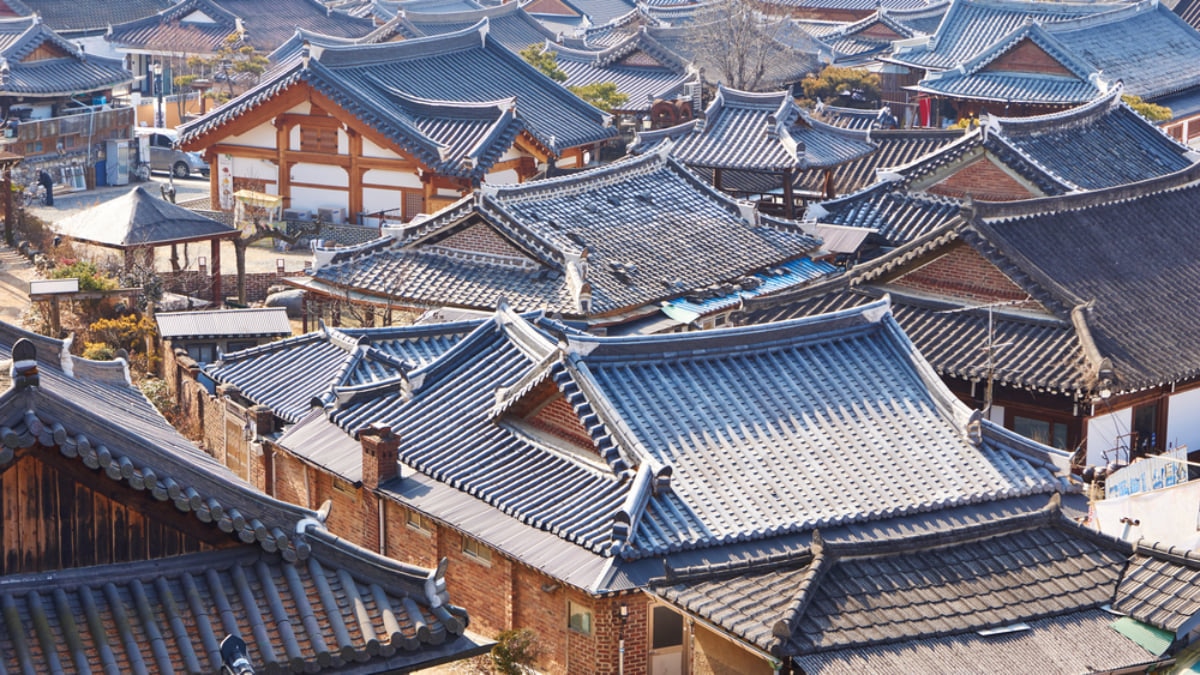 Photo by Tanwa Kankang/Shutterstock
7 Incredible Things to Do in Jeonju, South Korea
A short two hours by train from Seoul, the capital of South Korea, Jeonju is an easy side trip that's often disregarded by tourists visiting the country. As the birthplace of some of the nation's favorite dishes, Jeonju is an incredible journey into South Korea's food heritage and has even been named a Unesco City of Gastronomy. Apart from its strong gastronomical importance in South Korea, Jeonju has one of the best preserved traditional hanok villages in South Korea. A window into the traditional side of South Korea, here are some incredible things to do in Jeonju.
table of contents
[x] close
Jeonju Hanok Village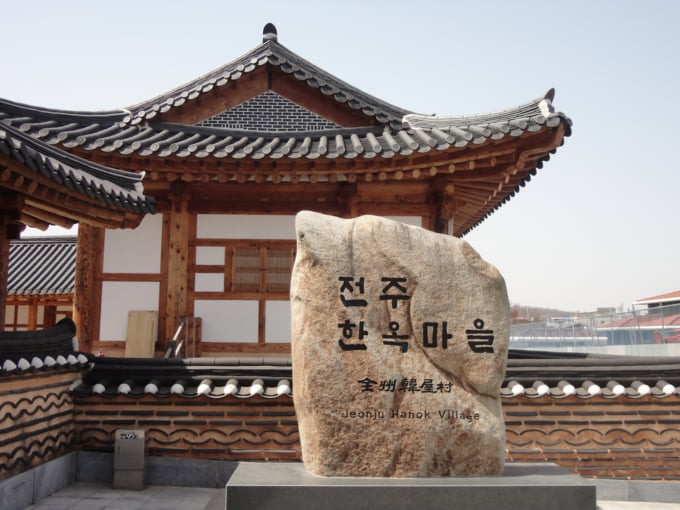 Dating back to hundreds of years ago, Jeonju Hanok Village contains around 800 beautiful traditional Korean houses known as hanok. As the largest hanok village in South Korea, it's much more impressive than the similar Bukchon Hanok Village. This historic hamlet is not only filled with beautiful buildings and ancient architecture, as expected of Korea's culinary capital, the traditional streets are also lined with street food vendors selling all kinds of delicious eats. For the full experience, rent and wear a hanbok, a kind of traditional Korean clothing, as you walk down the beautiful atmospheric streets snacking on South Korean street food.

Jeonju Bibimbap: Eat Bibimbap at its Birthplace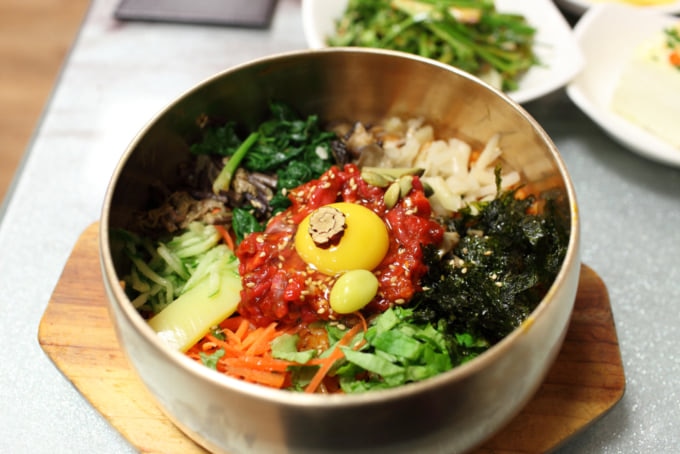 One of Korea's most famous dishes and loved the world over, bibimbap originated from no other than Jeonju and the city is the best place to try this delicious traditional dish. Bibimbap is a delicious mix of locally-grown vegetables, rice and a spicy sauce, often adding grilled beef and egg yolk as well. Jeonju's bibimbap usually has an extra addition of flavor from the rice being simmered in beef broth. You'll find famous establishments all over the city but for some of the best of this dish head to either Gogung or Hanguk Jip.
Omodae Viewpoint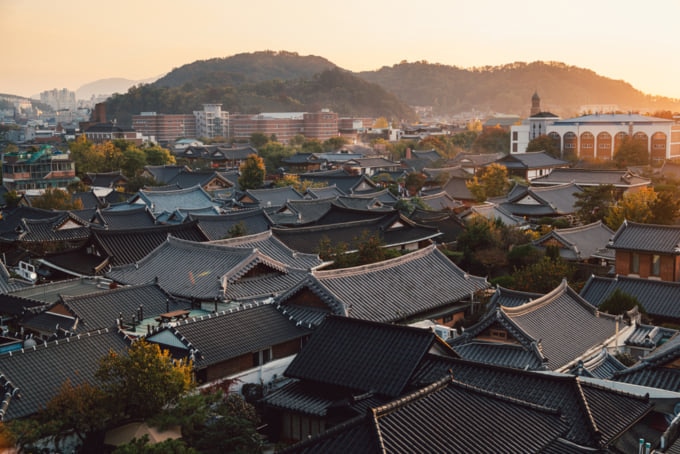 After exploring the atmospheric streets of Jeonju Hanok Village, the next best thing is to view the beautiful traditional town from above. A short walk from the town itself, Omodae Viewpoint gives a stunning panoramic view over the sprawling traditional buildings that's particularly picturesque at sunset.
Visit Jeonju's Makgeolli Town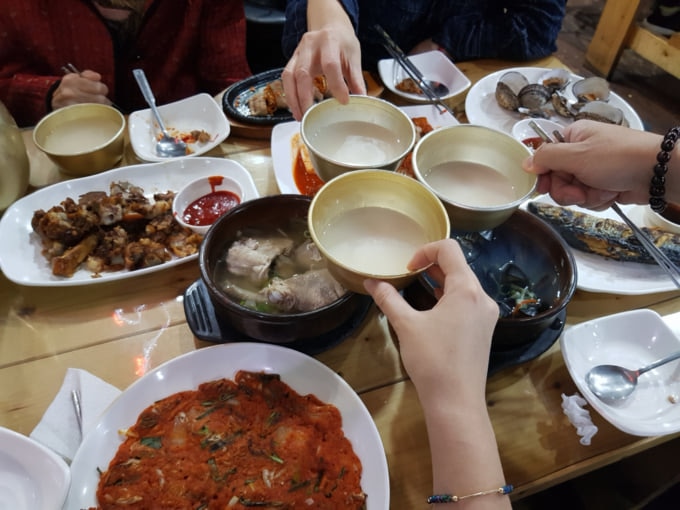 A kind of fermented rice wine, this popular Korean beverage is particularly famous around Jeonju, you'll find vessels full of the stuff all over the city. In fact there's seven different districts in Jeonju dedicated to drinking establishments for this drink, often called makgeolli bars. No visit to Jeonju is complete without drinking your way around at least one of these makgeolli towns and is the perfect finish to an evening in this beautiful city.
Korean Street Art at Jaman Mural Village
A polar opposite to the famous traditional town of Jeonju, the walls of Jaman Mural Village are covered in murals and paintings of pop culture icons particularly appealing to anime and Studio Ghibli fans. A short walk from Jeonju Hanok Village, the mural village is much less popular with visitors to the city and makes for a great sidetrip for an hour or so to explore the area and the huge amount of Korean street art here.
Eat Your Way Around Nambu Market
Delicious street food of Jeonju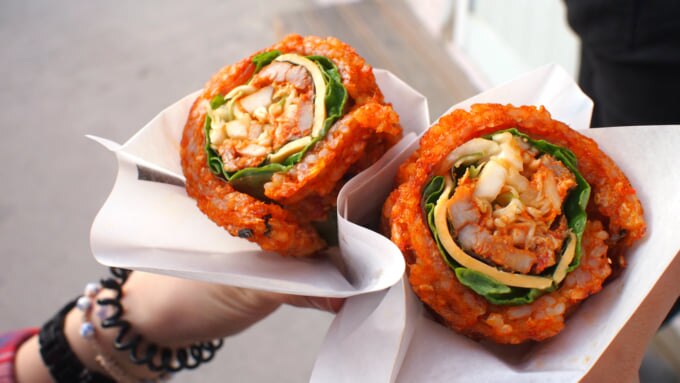 Adjacent to Jeonju Hanok Village, you'll find the sprawling 200-year-old Nambu Market, which turns into a food lover's paradise on weekend nights. This traditional market opens during the day to sell a range of different products including locally-grown produce which Jeonju is particularly famous for along with some delicious variants of kimchi and fermented goods. It's a great way of witnessing the local food culture for those with a love for Korean cuisine.
Try a Traditional Meal in Jeonju (Hanjeongsik and Baekban)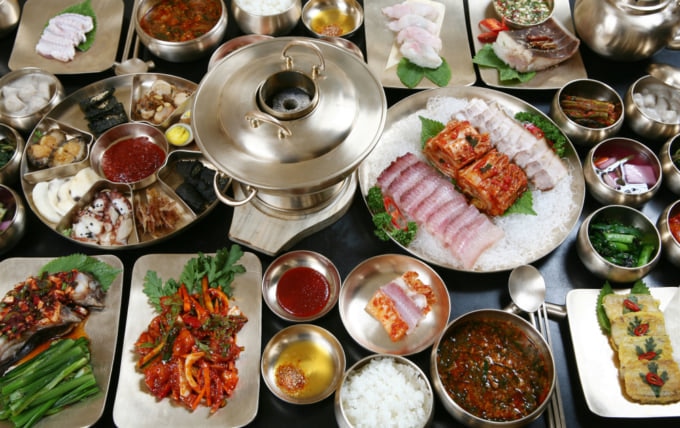 Photo by HansPhotoFactory/Shutterstock
Traditional home-style cooking baekban consists of a large number of banchan, small plates of Korean dishes, like a kind of local tapas platter. With Jeonju being famous for Korean home cooking, trying a baekban in Jeonju full of local ingredients and produce is a must. To take it a step further consider feasting like a king with the local hanjeongsik meal, a multi-course set of local dishes, delicacies and banchan that was once served for royals and aristocrats in previous times. It's a culinary experience like no other.
How to Get to from Seoul to Jeonju
Getting from Seoul to Jeonju is easy and often extremely cheap. The government offers a free bus to foreign passport holders that leaves from several places in Seoul to Jeonju during certain periods. If you can't book the free transportation to Jeonju, there are a number of other ways to get there that don't cost too much either. The KTX, Korea's high speed rail, is the fastest way of getting to Jeonju from Seoul and other cities in South Korea usually taking just less than two hours to get there.

If you're planning to take a few days and spend some time around Jeonju and the local area, you can easily rent a car in Seoul and drive down to Jeonju, which usually takes a few hours. There are also plenty of regular buses that leave from Seoul to Jeonju such as from Seoul's Express Bus Terminal Station. The journey normally takes two and a half hours and costs from 13,000 Korean Won.