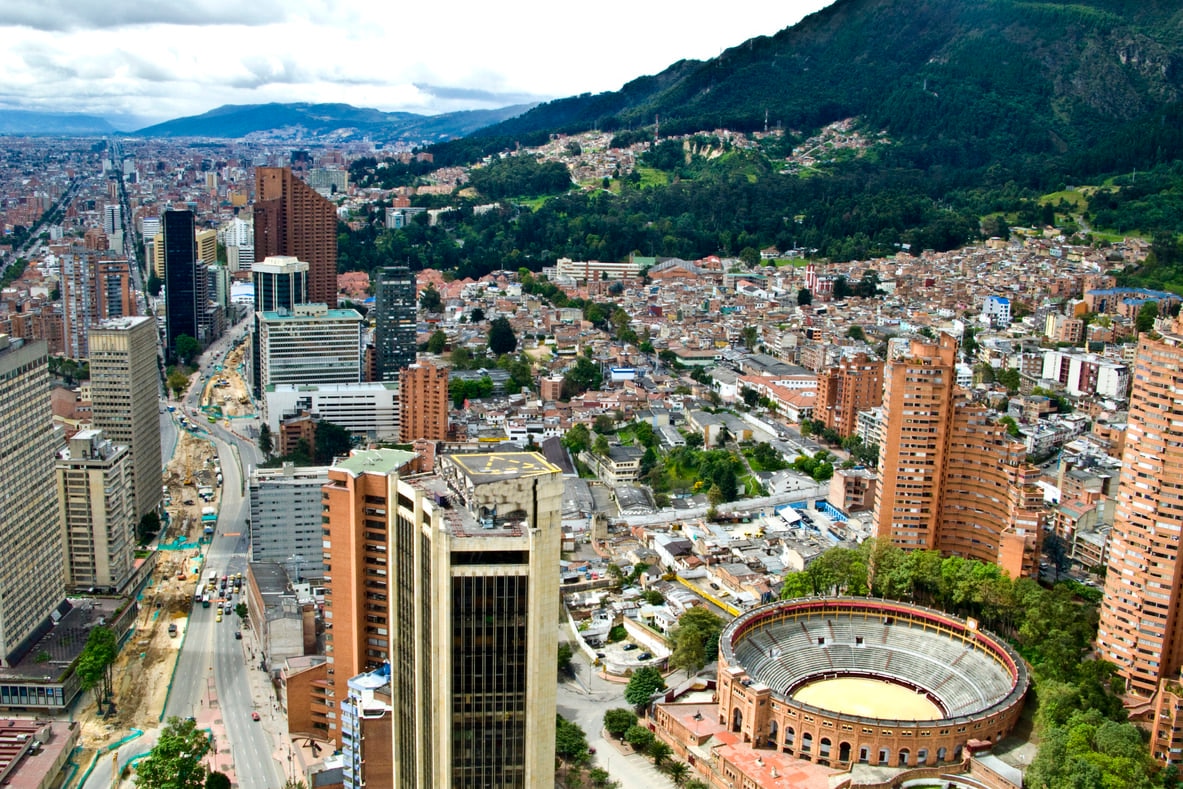 Bogota : Colombia's Capital City that Is Full of Life in the Midst of Chilly Weather
Located along the edges of the chill-spewing Andes mountains, is Colombia's largest and capital city. It is a marvel worth a second look, as it exudes a cultured urban lifestyle. The city's outlook is also a blend of the ancient, well-preserved buildings mixed with modern architectures and city squares. Below are some of the sightseeing spots in Bogota city:
table of contents
[x] close
Bogota : Colombia's Capital City that Is Full of Life in the Midst of Chilly Weather
1. Gold Museum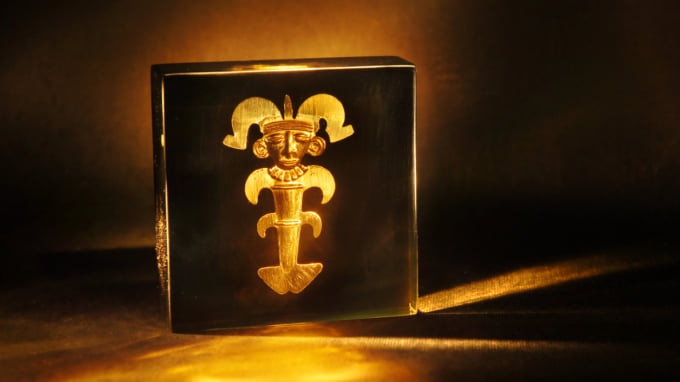 Gold is royalty's most loved symbol to denote wealth. At the heart of the city's center is a museum dedicated to showing the history of gold during ancient times. The gold artifacts housed here are from a variety of time periods; the prehistoric, the pre-Hispanic era and the post-independence Colombia. The Gold Museum ( The Museo Del Oro ) is home to over fifty thousand gold artifacts, making it the world's largest gold collection. The gold displays are accompanied with both Spanish and English guides, making a visit here a complete educational and sightseeing experience.
Name : Gold Museum
Address : Cra. 6 #15-88, Bogotá, Colombia
Related Site : http://www.banrepcultural.org/bogota/museo-del-oro
2. Cerro Monserrate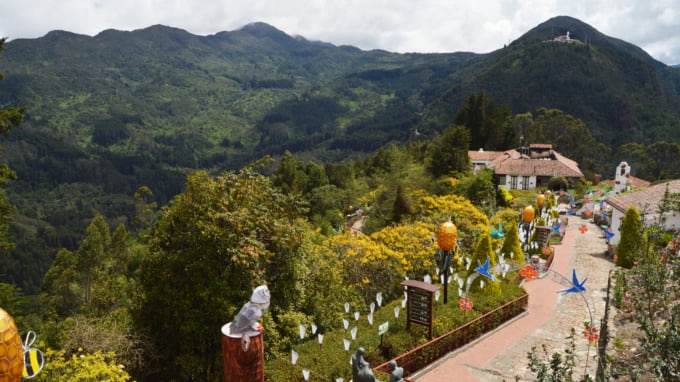 Photo by Zdenka Mlynarikova/shutterstock.com
A tram ride above the city is the best way to sightsee and comprehensively view a city's horizon. Cerro Monserrate is a hilltop, accessed by funicular services, at an estimated ten thousand feet above the sea level. This sightseeing spot is also home to a sanctuary built in honor of El Senor Caido, a 1800s building. To complement the journey with further recreation and refreshment, bars and restaurants are also part of the worthy places to visit here. The watchtower-like vantage position of the Cerro Monserrate is also a perfect platform for photographers who would love to capture the city's skyline.


Name : Cerro Monserrate
Address : Monserrate Bogotá, Bogotá, Colombia
Related Site : http://www.cerromonserrate.com/
3. Jardin Botanico de Bogota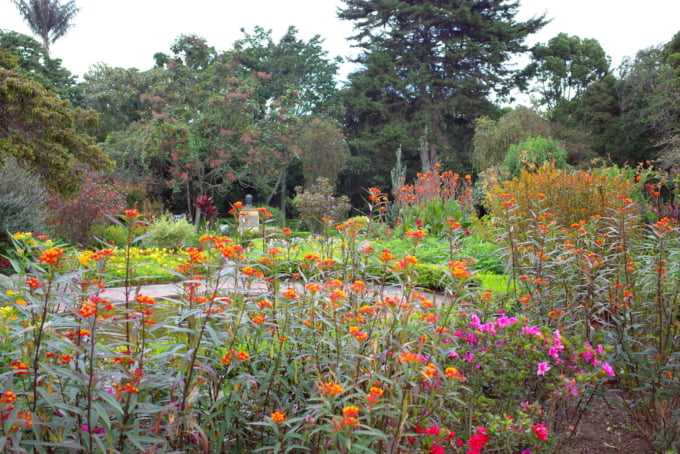 Photo by James Wagstaff/shutterstock.com
Away from the usual sightseeing thrill in the city, are these botanical gardens. The gardens are a collector's paradise, with major flora from every of the country's climatic zones being housed here. The plants are also well cared for and tendered. The flora is grown in a series of beautiful eye-catching specialty gardens and orchids. Nature's fragrances are in the air, thanks to the many floral species blooming all year round. The city's premier botanical gardens have a characteristic green look and is home to over ten thousand plant species.
Name : Jardin Botanico de Bogota
Address : Ac 63 #6895, Bogotá, Colombia
Related Site : http://www.jbb.gov.co/
4. La Candelaria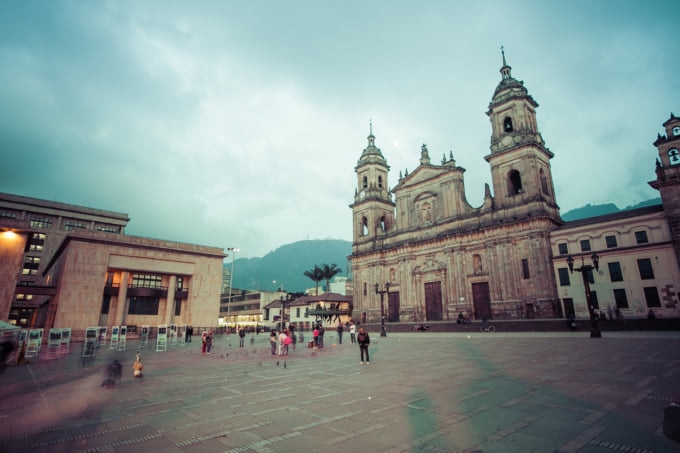 The La Candelaria is another attraction found in the city center, requiring little travel arrangements to access. It is an ancient city square, screaming classiness of the old days. The avenues her are a good spot to visit, for both evocative and sightseeing enthusiasts. Housed here are museums charging inexpensive entry fees, restaurants, churches and a former presidential house. Once in a while, visitors may also be lucky to find Bohemian performances live in action, making it a musical experience. The buildings also have their exteriors embellished with artistic paintings and contemporary graffiti.

Name : La Candelaria
Address : #10- a 10-, Cra. 4 #71f Sur98, Bogotá, Colombia
Related Site : http://www.colombia.travel/
5. Chapinero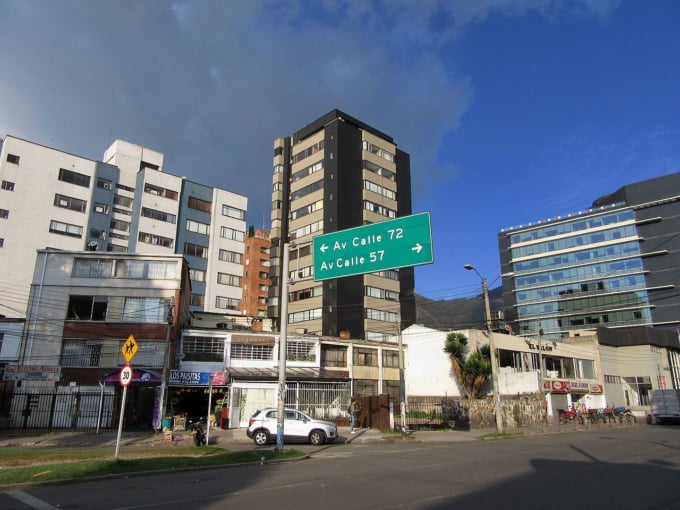 Photo by commons.wikimedia.org
The Chapinero is one of the places that serve to remind tourists is in touch with all the modern ways of the world. Its environment is visibly unconventional and youthful. It is a hip part of the city, thanks to being home to most of its varsity students. It is also a classy place, with a couple of gourmet chef joints. The Chapinero is alive and bustling with activity, day and night, with streets filled with refreshment and entertainment spots, including bars, restaurants, and cafes that also offer respective services at really pocket-friendly costs.
Name : Chapinero
Address : Ac 63, Bogotá, Colombia
Related Site : https://matadornetwork.com/
6. Santuario Nuestra Señora Del Carmen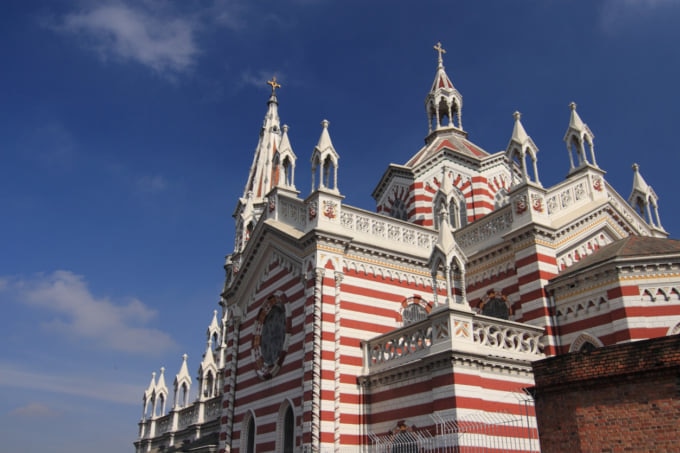 Colombia's chapels are usually excellent sightseeing locations. This city' sanctuaries carry on with the traditions. Despite being a couple of decades old, this church is in mint and pristine conditions. The dominant design styles that met the eye include the merger of Florentin and Gothic architecture. The ceiling has a high reach and is decorated with chandeliers that are beaming with glory. The pillars in the church are similar to the church's exterior paint job, which is made of horizontal red and white stripes akin t a candy bar.

Name : Santuario Nuestra Del Carmen
Address : Cra. 5 #8-36, Bogotá, Colombia
Related Site : http://www.paginasamarillas.com.co/

7. Museo Santa Clara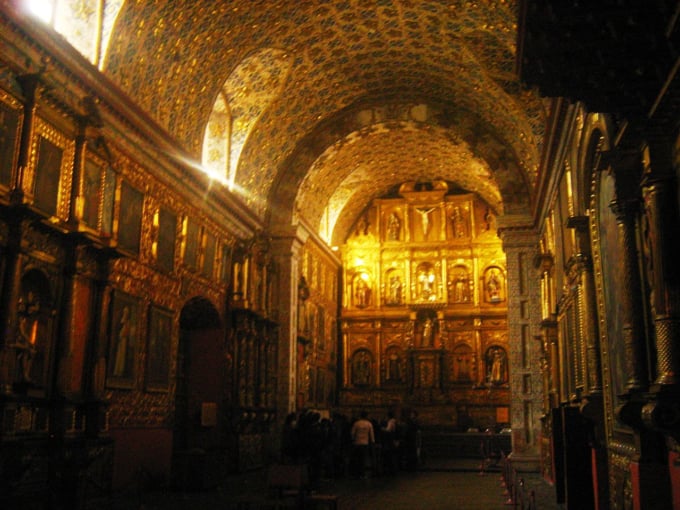 Photo by commons.wikimedia.org
Churches in this city are not only places of worship, but also meant to fulfill sightseeing and historical enthusiasts. Museo Santa Clara is a 1800s church, whose decoration holds nothing back, it is bold with flamboyant ornamental setups. The church's ceiling is a splendid sight, a mix of predominantly floral paintings with repetitive gold ornaments. The church is an educational center of the city's Catholic roots. Housed here to also make it an educational area are over one hundred drawings, possession, and sculptures of saints who served their catechist endeavors in Colombia.

Name : Museo Santa Clara
Address : Cra. 8 #91, Bogotá, Cundinamarca, Colombia
Related Site : http://www.museocolonial.gov.co/Paginas/default.aspx
8. Plaza De Bolivar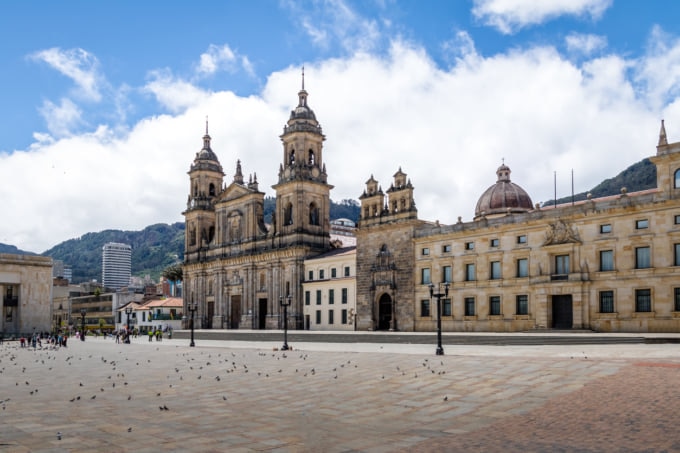 The city's main square is home to the city's historical foundations. It is home to an array of old buildings, that are still in good posture and confidence, being in the city's most visited place. The structures here are mostly made of Spanish built units, intent on providing administration, residential and elite housing back in the days. The buildings are predominantly neoclassical, with their accompanying decorations. The plaza houses a palace and current government buildings. The main attraction is the largest church in Colombia, the Catedral Basilica Metropolitana.
Name : Plaza De Bolivar
Address : Cra. 7 #11-10, Bogotá, Colombia
Related Site : http://www.bogota.gov.co/
9. Bogotá Ciclovia
The hike savvy individuals are not overlooked in this city. Even those not interested in adventurous experiences can participate, as it surely is an awesome way to sightsee the streets. Every Sunday, the majority of the city's streets are cleared for cycling purposes. Various tour franchises, from whom bikes can be hired are available. One may also choose to select a tour guide or go on an independent ride to know the city more intimately. Along the dedicated cycling trails are vendors selling a variety of items including refreshments, fast foods, curios, and other souvenirs. The hourly charges on the rented bikes are fairly cheap.
Name : Bogota Ciclovia
Address : Cra. 3 #12-72, La Candelaria, Bogotá, Bogotá, Cundinamarca, Colombia
Related Site : http://www.bogotabiketours.com/

10. Museo Botero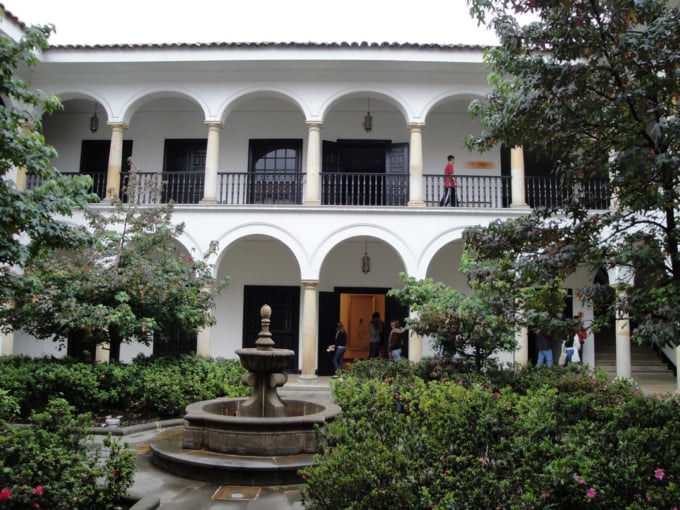 This city has made great efforts to keep its history alive, to extents that it seems like the recent past. The Museo Botero is home to artistic artifacts. It is home to the masterpieces by Fernando Botero. Besides, it also houses over four thousand art pieces, collected from 1700 onwards. Entrance is free, and a visit here is worth the time spent here. The museum also houses art pieces by other major artists such as Ceballos, Obregon, and Vazquez. A visit to this museum is a surely refreshing experience, worth an itinerary spot apart from sightseeing.

Name : Museo Botero
Address : Cl. 11 #4-41, Bogotá, Colombia
Related Site : http://www.banrepcultural.org/bogota/museo-botero
◎ Closing
Despite being Colombia's capital city, Bogota is also etched deep into its historical roots. It is home to many historical and sightseeing landmarks, all maintained to the best shape possible. It also houses various gardens that are a sure way to ensure humans reconnect with Mother Nature again.