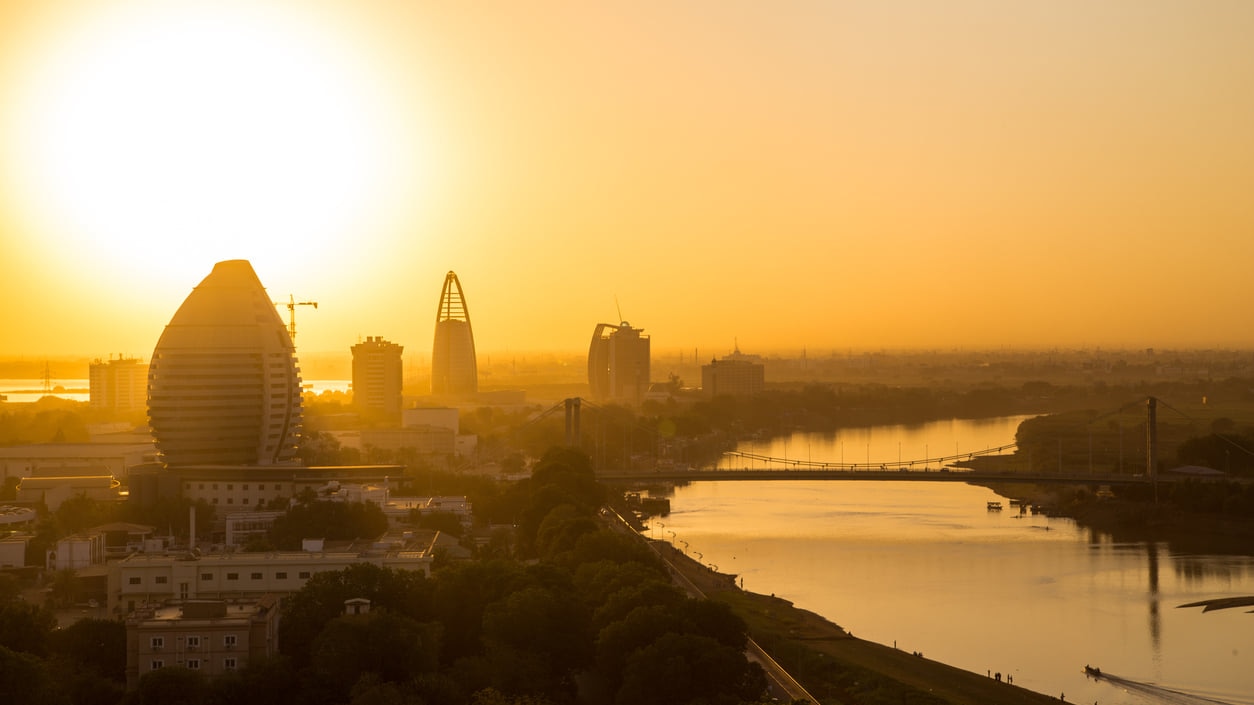 Khartoum : A City with Attractive Sightseeing and Spots of Various Tastes and Beauties
Khartoum is an amazing city and the capital city of Sudan. Khartoum is a beautiful and attractive destination spot rich in various sightseeing and places of interest. Every year numbers of tourists spend their holidays in Khartoum, being sure that they are going to have one of the best tours ever.
table of contents
[x] close
Khartoum : A City with Attractive Sightseeing and Spots of Various Tastes and Beauties
1. Sudan National Museum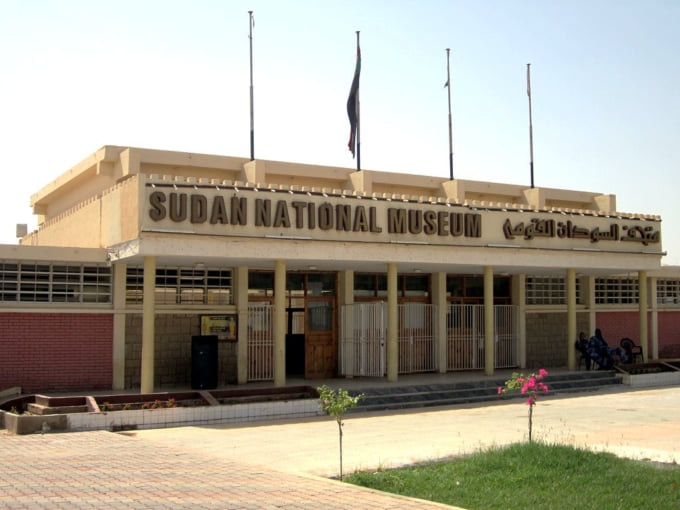 Sudan National Museum is sightseeing in Khartoum that has a cultural value for the country. This is a must visit museum in Khartoum and was built in the 20th century. There are numbers of statues around the building and there is so much to see inside this sightseeing. Spending several hours inside you will get to know and to see the most interesting sides and items of Khartoum. Seeing the amazing art crafts of the museum you will make a worth pastime in this incredible sightseeing of Khartoum.
Name:Sudan National Museum
Address:Sharia Al Nil, Khartoum, Sudan
Related Site:http://sudannationalmuseum.com/pages_e/northernsudan.html
2. Nile Street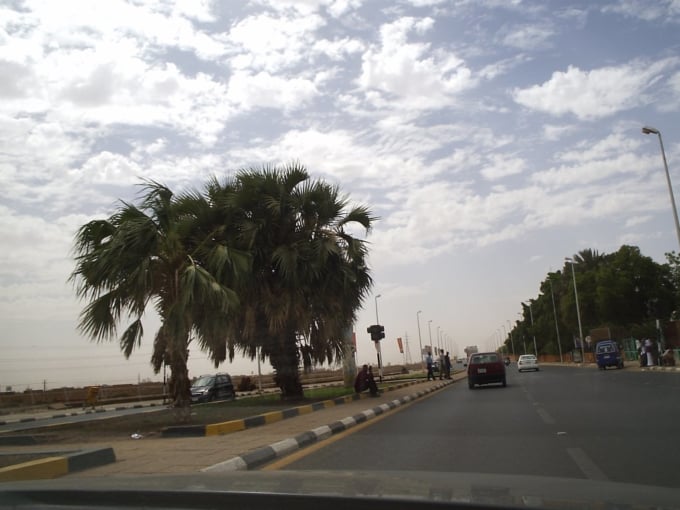 Photo by commons.wikimedia.org
Nile Street is certainly one of the greatest sightseeing in Khartoum. This is definitely the best street not only in Khartoum but also in Sudan. Also, this is a special sightseeing for everyone in any taste. There are different activities for the visitors and the area is always full of people, since it is an ideal side not only for having a walk, but also for taking some great photos. The street is especially wonderful at night when all the lights are on. The beautiful piece of nature next to this street makes it much more attractive.
Name:Nile Street
Address:Nile Street, Khartoum, Sudan


3. University of Khartoum
Photo by commons.wikimedia.org
University of Khartoum is a very important part of Khartoum, located on the heart of Khartoum. The building has an enormous and significant meaning for the educational purposes of Khartoum. The university is 100 years old and is located on Nail Street. Today the university is not only an important center for its students, but it is also a popular sightseeing among thousands of tourists and foreigners. Thus, this glorious university is an essential sightseeing in Khartoum beautiful both inside and outside and worth for visiting.
Name:University of Khartoum
Address:Al-Gamaa Avenue, Khartoum 11111, Sudan
Related Site:http://www.uofk.edu/index.php/en/
4. Tuti Island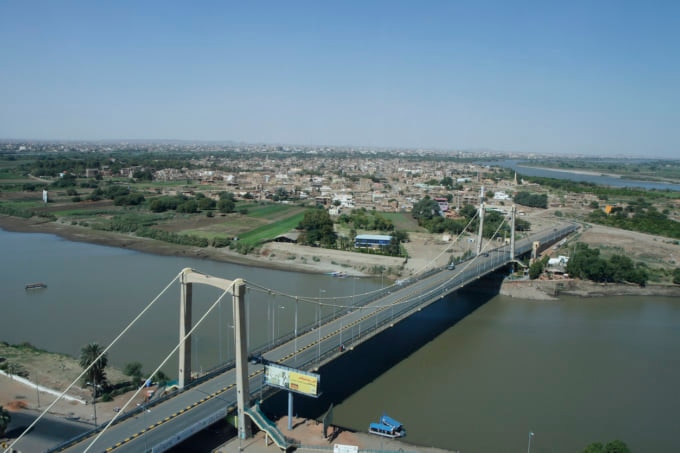 Tuti Island is a special part in Khartoum and is a very popular sightseeing among the tourists. In order to get this island you need to take a taxi or travel by your car. As soon as you are there, you will get amazed by the amazing scenery of the White and the Blue Nile mix. There is also a fascinating village on the island which is also a famous sightseeing in Khartoum. Use the bridge to have a fantastic walk and enjoy the great scenery of the surroundings.
Name:Tuti Island
Address:Khartoum, Sudan
5. Ethnographic Museum
Ethnographic Museum is another famous sightseeing in Khartoum. This is a special sightseeing for the locals of Khartoum, since it has a cultural and historical value for Khartoum and for Sudan, as well. This sightseeing is one of the most interesting sights in Khartoum, because visiting this spot you will get a whole image on the ethnic background of Khartoum. The museum includes the different tribes of Sudan and everything, including the traditional houses, household utensils, equipments and even the decoration will move you to another part of the history of Khartoum.
Name:Ethnographic Museum
Address:Gama'a St., Khartoum, Sudan
6. Khartoum War Cemetery
Khartoum War Cemetery is one of the sightseeing in Khartoum that is not famous for its beauty, but for its background and history. People from very different parts of the world visit this spot not for enjoying any breathtaking views and sceneries of Khartoum, but to honor the memory of the victims buried in this cemetery. Anyway, the environment is not less beautiful and nice, so it is also suitable for having a nice walk. But, however, this sightseeing is an important memorial in Khartoum.
Name:Khartoum War Cemetery
Address:off Security Service Road | Adjacent to St Francis School, Khartoum, Sudan
Related Site:https://www.cwgc.org/find-a-cemetery/cemetery/2000437/KHARTOUM%20WAR%20CEMETERY
7. Al Mogran Family Park
Al Mogran Family Park is a special piece of nature in Khartoum and it is a suitable sightseeing for visiting with family members. This is a public space, so choose a fine day for having a great walk and pastime with your family. It also includes a playground, where your children will enjoy their time, as well. Here you can also watch the merging rivers of extraordinary beauty, which will surely be a great experience for your tour to Khartoum. The sightseeing is also a great picnic spot.
Name:Al Mogran Family Park

Address:Khartoum, Sudan
8. Al Kabir Mosque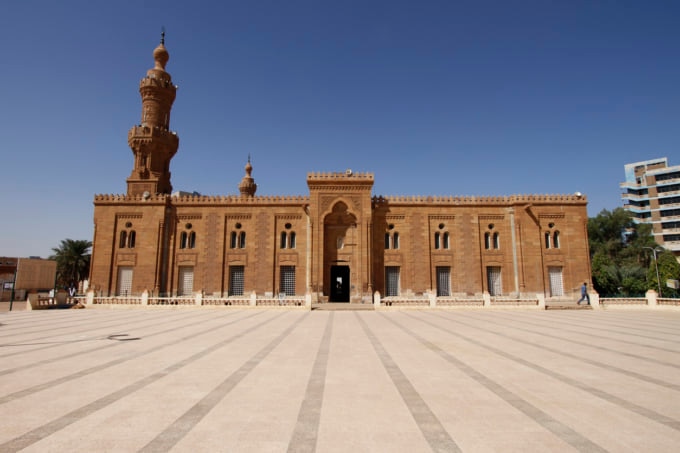 Al Kabir Mosque is a great mosque not in such a large size. Anyway, it has an enormous meaning for Khartoum and its people. The building is of old fashion and this is one of the factors that make the sightseeing special and impressive for the tourists. This beautiful sample of Islamic architecture is a unique spot of unique pattern and when you take a closer look at it, you will notice the influence of Persian, Roman, Indian architecture. Take a visit to this sightseeing while being in Khartoum and get introduced to the religious side of Khartoum.
Name:Al Kabir Mosque
Address:Souk Arabi, Khartoum, Sudan

◎ Closing
Khartoum has always been a popular destination tour among foreigners and tourists. But lately Khartoum has become more famous for its sightseeing and attractions. Taking a tour to Khartoum you can be sure that you will get the highest expectations and will enjoy your time in Khartoum completely.