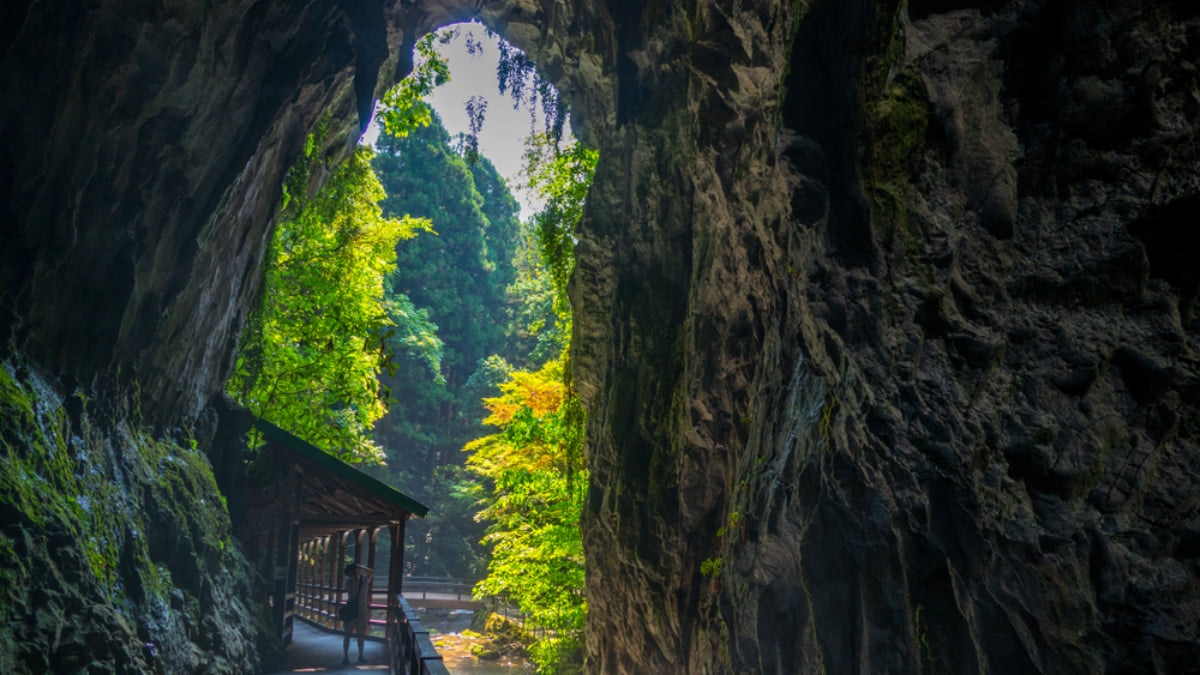 Photo by glory_yabe/Shutterstock
The Best Things to Do in Yamaguchi Prefecture, Japan
Formerly known as the 'Kyoto of the West', Yamaguchi has a strong place in Japanese history. While it's far off the popular tourist route of Japan, it makes for a great stop for those visiting Kyushu and traveling from Hiroshima or Kansai, but is also well worth making the trip out there itself.
table of contents
[x] close
The Best Things to Do in Yamaguchi Prefecture, Japan
Hagi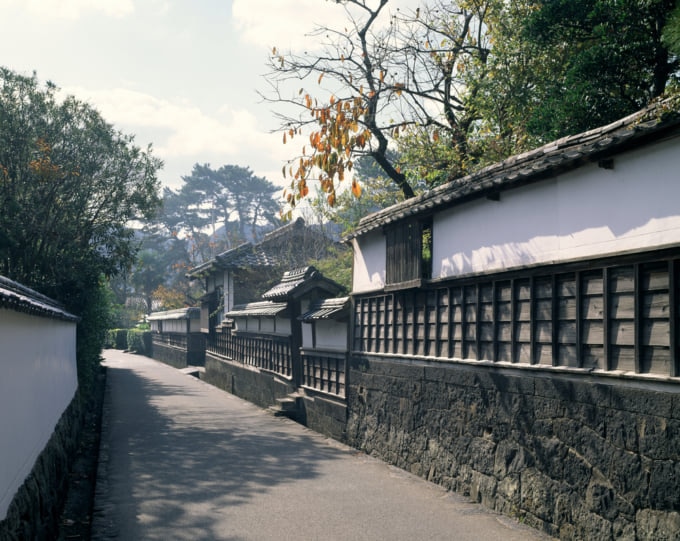 Photo by KPG Payless2/Shutterstock
A quaint seaside town, Hagi is full of history. Once the capital of the Mori Clan, one of the most powerful clans during the feudal age, this former castle town has plenty of things to offer visitors. Apart from exploring the beautifully preserved samurai district, make sure to check out the ruins of Hagi Castle. Some of the former samurai residences can also be seen inside.

Hagi is also famous for its style of pottery known as Hagi ware, highly regarded for its subtle form and natural colors. For those interested in seeing the history of Hagi ware and seeing some beautiful examples, head to the Hagiyaki Pottery Museum.
Kintai Bridge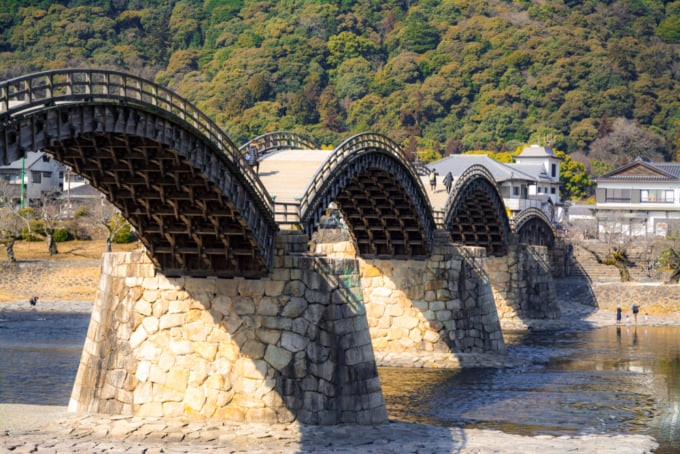 Once made entirely out of wood with no metal nails, this impressive bridge stood for almost 300 years before it was damaged from Typhoon Kijia in 1950. While it has since been built with metal to reinforce the structure, the design has stayed the same and is just as stunning. It's particularly beautiful in the spring as the bridge is surrounded by picturesque cherry blossom trees.
Tsunoshima Island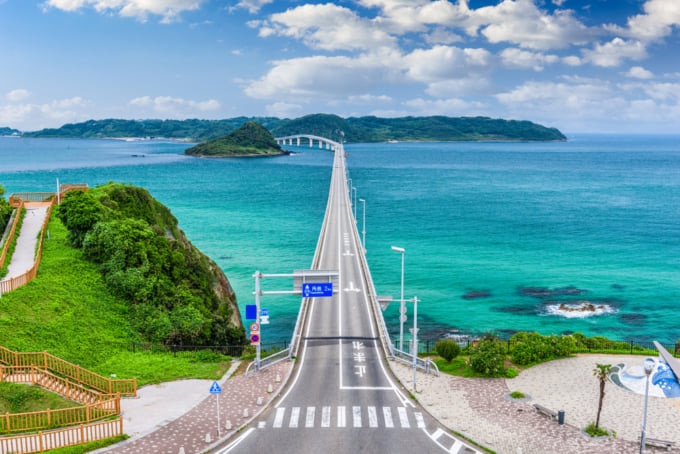 Photo by Sean Pavone/Shutterstock
Just off the coast of mainland Japan, Tsunoshima is easy to get to and offers a number of stunning beaches to relax on or swim around. The largest of them, Tsunoshima Ohama Beach, offers a campsite for those dreaming of camping in sandy dunes next to the picturesque azure ocean. Despite it's easy access, being far from the shinkansen (bullet train) line and any major cities, the island is hardly ever crowded and beaches are often empty off-season. The bridge itself that connects the island with mainland Japan offers scenic vistas over the channel.
Try Fugu (Pufferfish)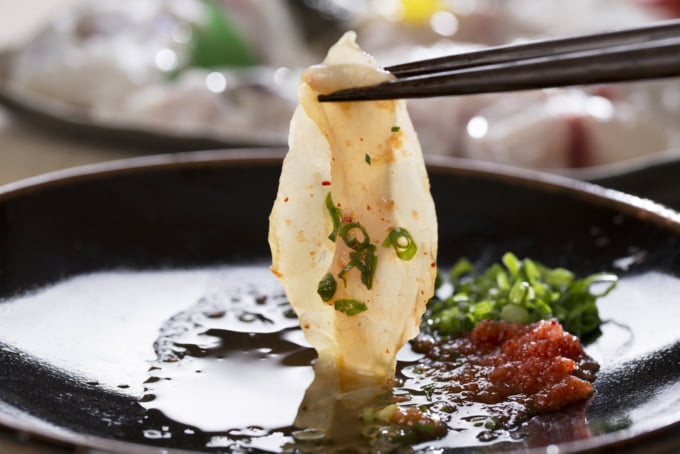 Photo by HikoPhotography/Shutterstock
Lethal if prepared incorrectly, pufferfish might seem a little adventurous of a food to try, but in Japan it's perfectly safe. Any chef handling pufferfish or fugu here has to have a license, and are all trained to know exactly what parts can't be eaten.

Fugu is seen as an unofficial symbol of Yamaguchi, they're caught in abundance off the coast here making Yamaguchi one of the best places to try this delicacy. Both Shimonoseki and Hagi are some of the best coastal cities to try fugu.
Motonosumi Shrine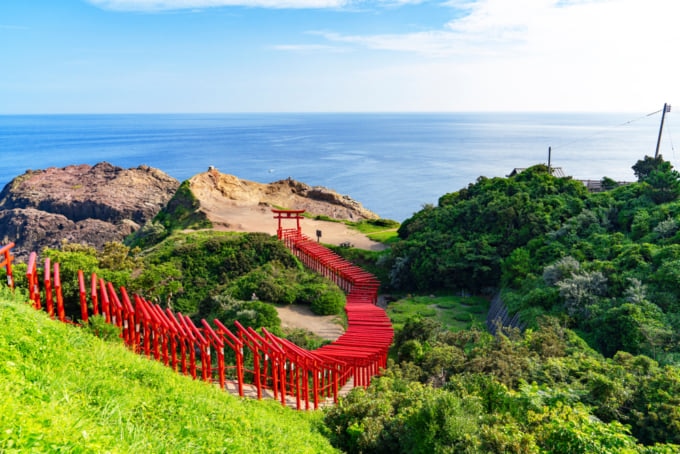 Photo by stockphoto7/Shutterstock
Similar to the famous Fushimi Inari Shrine of Kyoto, Motonosumi is known for its 123 torii gates winding around the coast outside Nagato City. While it might have less gates here, the backdrop of the ocean and cliffside scenery is arguably more impressive and is a stunning sight to behold.


Akiyoshi Caves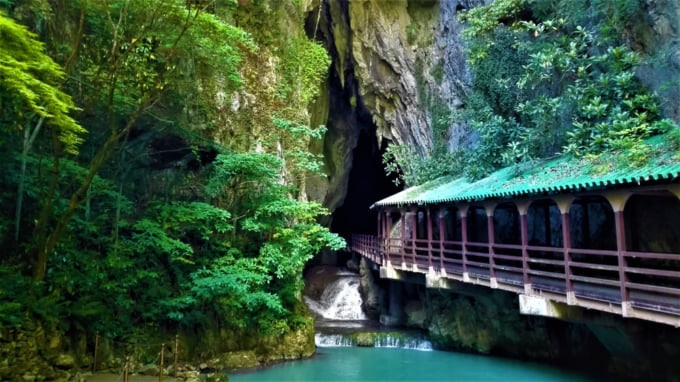 Photo by Scenes from Japan/Shutterstock
One of the most incredible cave systems in Japan, this long cave is at the foot of the equally stunning Akiyoshi Plateau. The limestone cave stretches a total of ten kilometers, with one kilometer open to public access. It makes for the perfect place to escape the unforgiving summer heat, the cave stays at a steady 17 degrees Celsius throughout the year. After exploring the caverns, head outside to check out the Akiyoshi Plateau and its rocky karst landscape.
Conclusion
Well off the beaten track, Yamaguchi is a fascinating region full of history, rural villages and beautiful coastline. While there are multiple train lines serving cities and towns along the coast and inland, trains can be quite infrequent, especially outside of the larger cities. Instead consider renting a car to explore the beautiful countryside of this prefecture.