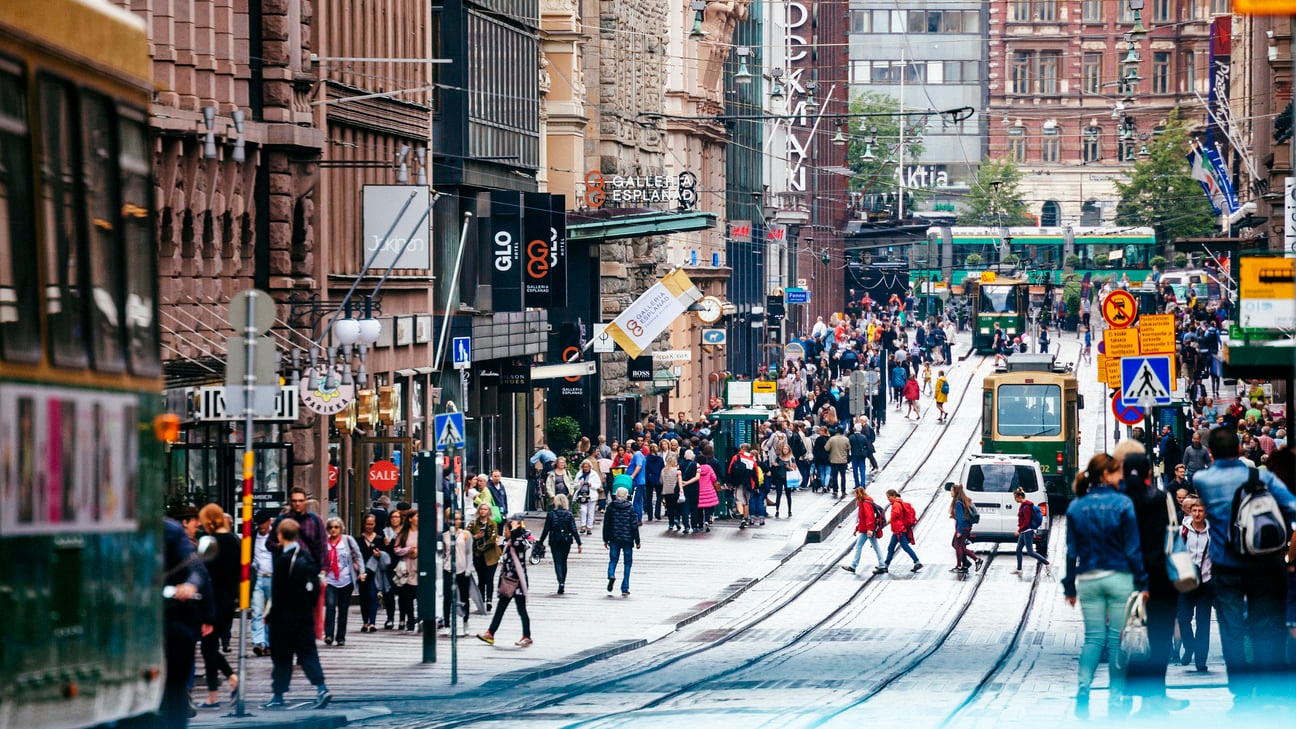 Helsinki: Finland's Capital City Filled with Beautiful Architecture and a Unique Culture
Overlooking the Baltic Sea is Finland's capital city of Helsinki. In the midst of the Baltic's bays and mini islands, it's known as one of Europe's premier cruise ship destinations. The city is one of the most beautiful in Europe, with a fascinating mix of the modern and traditional. Below are some of the places you should check out when visiting Helsinki.

table of contents
[x] close
Helsinki: Finland's Capital City Filled with Beautiful Architecture and a Unique Culture
1. Korkeasaari Zoo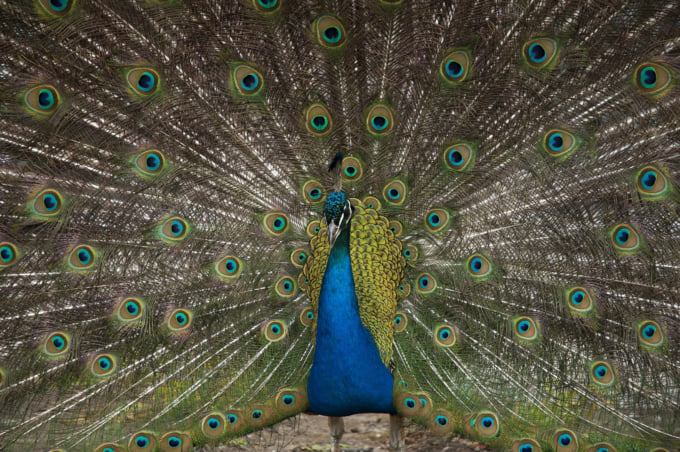 Located on an island in the Baltic sea, a stone's throw away from the city, the Korkeasaari Zoo is home to a large variety of animal and plant species. There's a bridge that links the zoo's island, making it reachable by either bus or by ferry. You'll find a variety of rare animal breeds here including Siberian tigers, amur and snow leopards each in an enclosure mimicking their natural habitats. There are also a number of themed tropical houses with specialty gardens of various tropical plant species.
Name: Korkeasaari Zoo
Address: Mustikkamaantie 10, 00570 Helsinki, Finland
Related Site: https://www.korkeasaari.fi/en/
2. The Sibelius Monument and Park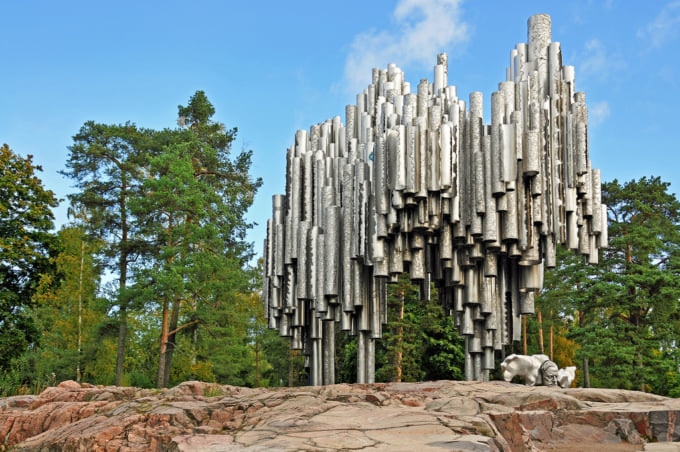 Part of the city's past and pride is in its musical taste. Helsinki is an especially popular destination for checking out opera performances which are regularly held there. To commemorate one of the city's musical pioneers, Jean Sibelius, the Sibelius Monument and Park was created. The monument is made of a number of large metallic pipes that make enchanting symphonies as the wind blows through them. The park is beautifully designed, with benches strategically placed under tree shades. The flower gardens in the park have also been designed with amazing topiary, adding an extra picturesque detail to the park.
Name: The Sibelius Monument and Park
Address: Sibeliuksen puisto, Mechelininkatu, 00250 Helsinki, Finland
Related Site: http://taidemuseo.hel.fi/
3. The Ateneum Building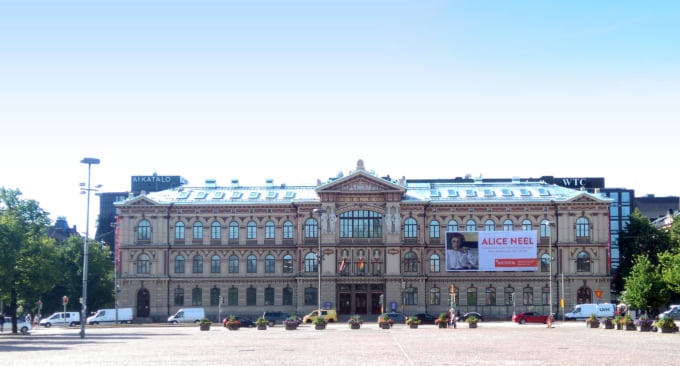 Helsinki has a rich history, having been destroyed by fires and built back to its former glory. The Ateneum building is among the first of the city's structures built in 1887 in its stunning Neoclassical style. The building is currently an art museum and home to the Finnish Arts Academy. Most of the artwork here is from the modern era, with iconic works by Edelfelt, Halonen, Jarnefelt, and Gallen-Kallela displayed there.
Name: The Ateneum Building
Address: Kaivokatu 2, 00100 Helsinki, Finland
Related Site: https://ateneum.fi/

4. Kiasma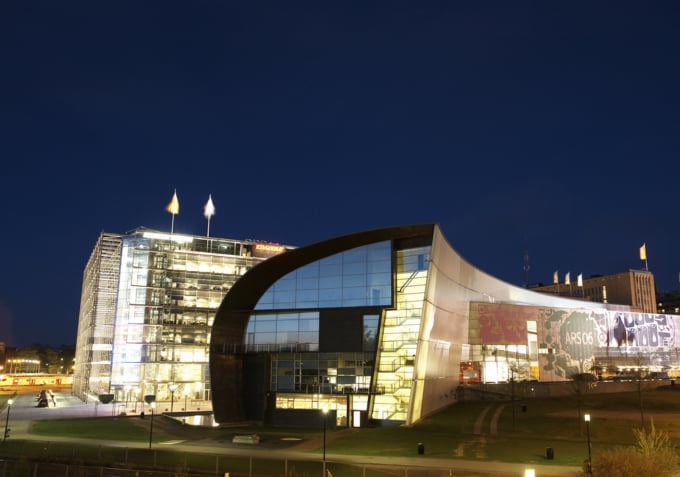 Photo by Tero Sivula/Shutterstock
Helsinki has long become a modern capital of Europe, all the while still preserving its roots and authenticity. Kiasma serves as a place to show the progress the city has made in modernizing artistry. It has a rounded exterior with gaps where modern day contemporary pieces are put on display. Inside the building are a number of different art galleries. Art exhibitions go on all year round, making anytime the best moment to pay a visit. The artworks here are not ancient, the oldest ones being around fifty years old. You'll also find a theater that hosts performances on dance, experimental drama and concerts.
Name: Kiasma
Address: Mannerheiminaukio 2, 00100 Helsinki, Finland
Related Site: https://kiasma.fi/en/
5. Linnanmaki Amusement Park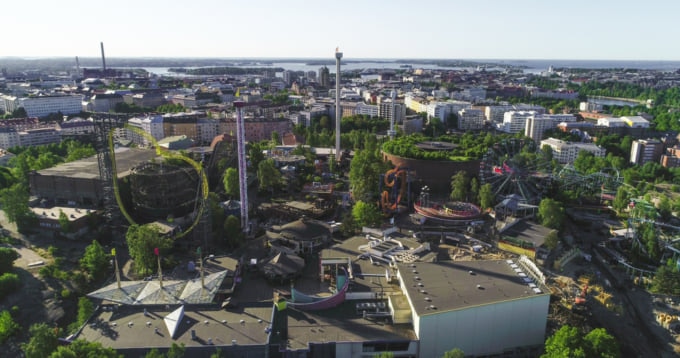 Apart from taking time to explore the city's famous landmarks and museums, make sure to devote some time to check out the various entertainment the city has to offer. Thrilling activities here include a Ferris wheel, a large water tower, and various roller coasters. The ticket prices oscillate during the peak and off-peak seasons. It's therefore advisable to visit their website beforehand to see current prices in advance.
Name: Linnanmaki Amusement Park
Address: Tivolikuja 1, 00510 Helsinki, Finland
Related Site: https://www.linnanmaki.fi/en/
6. Suomenlinna
In Europe's chaotic and war laden past, Helsinki has always fortified itself, especially against offense from the Baltic Sea. The Suomenlinna is a 1800s fortress built with the main purpose of hindering Soviet access from the seafront. At the moment, it has been transformed into a museum, displaying the maritime history of the city. The outdoors has been transformed into a green park, complete with sea views for sightseeing, which is immediately adjacent. It is accessible by ferry all year round.
Name: Suomenlinna
Address: 00190 Helsinki, Finland
Related Site: https://www.suomenlinna.fi/en/
7. Seurasaari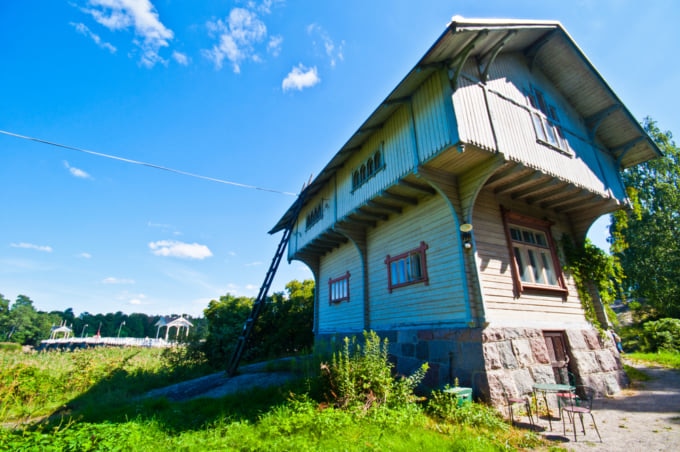 Photo by Jule_Berlin/Shutterstock
A beautiful insight into the life of rural Finland, Seurasaari is an open-air museum that features numerous buildings unique to each of the country's provinces, showcasing the culture and lifestyle of each area. The island is a short trip from Helsinki and offers a perfect escape to nature for those who don't have time to venture further north, or just need a quick escape from the city.


Name: Seurasaari
Address: 00250 Helsinki, Finland
Related Site: https://www.kansallismuseo.fi/en/seurasaarenulkomuseo/frontpage
8. Kauppatori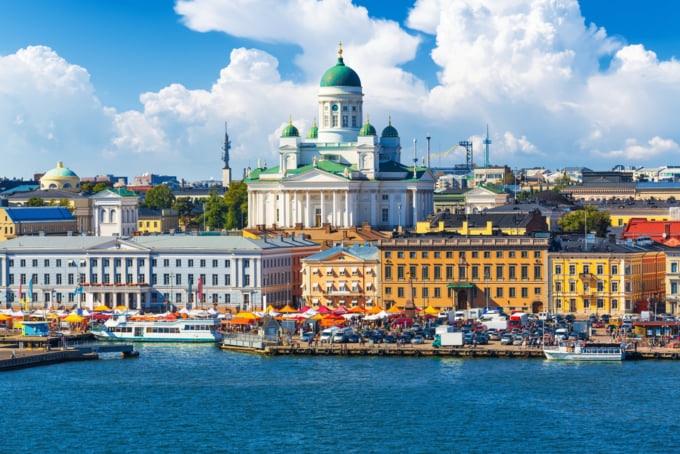 Photo by Oleksiy Mark/Shutterstock
Kauppatori offers an opportunity to get a feel for the traditional side to shopping in Helsinki. It is a decorated square, home to outdoor market stalls. The stalls sell a variety of items including flowers, collectibles and a range of different foods including local Finnish cuisine. On the seaward side, boats are also part of the market ecosystem, selling seafood and fish. During winter, the outdoor experience is maintained, thanks to the setting up of tents, making it full off life at all times of the year.
Name: Kauppatori
Address: Eteläranta, 00170 Helsinki, Finland
Related Site: https://www.hel.fi/helsinki/en
9. Helsinki Cathedral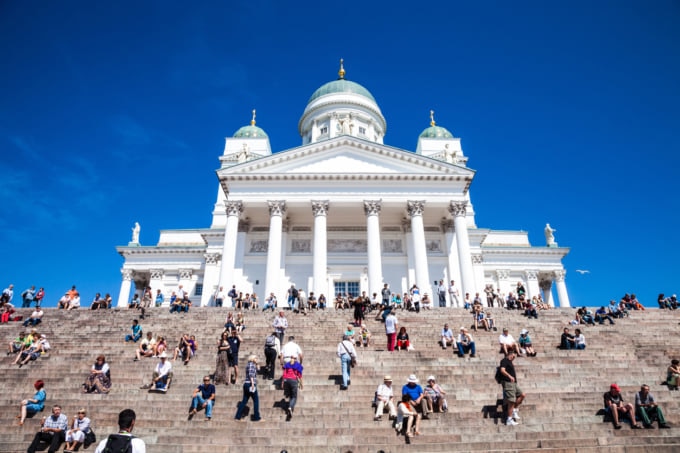 The Helsinki Cathedral is located on a street lined with various other museums, forming part of a stop for those on a historical sightseeing tour. The church itself is a sight to behold. A pearl white building that can be seen from various corners of the city, with a shape akin to a cruciform. Inside, the church is sure to give on a near heaven experience. Its roof has sculptures of some famous apostles precariously hanging.
Name: Helsinki Cathedral
Address: Unioninkatu 29, 00170 Helsinki, Finland
Related Site: https://www.helsinginseurakunnat.fi/
10. Temppeliaukion Church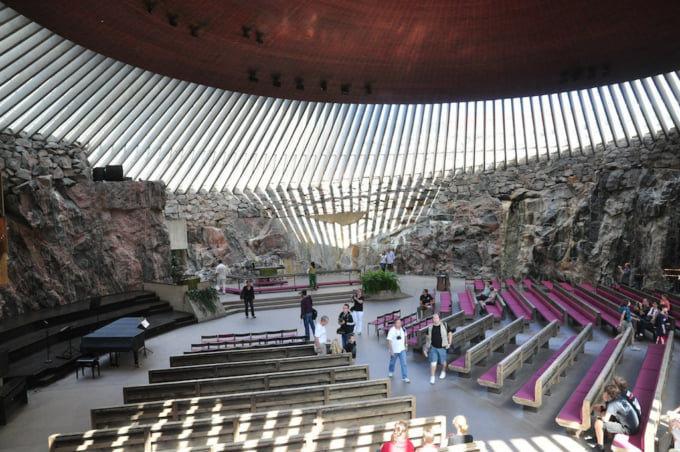 One of the most unique churches in the world, Temppeliaukio is built directly into a solid rock, giving it the nickname of the Church of the Rock. The structure features a large dome that fills up with light during the day adding to its natural presence.
Name: Temppeliaukion Church
Address: Lutherinkatu 3, 00100 Helsinki, Finland
Related Site: https://www.helsinginseurakunnat.fi/
Conclusion
As the main port of call for anyone traveling around Finland, Helsinki offers a range of exciting things to do for all the family. With a unique feel unlike anywhere else in the region, the city is sure to impress anyone traveling there.