The Top 10 Things to Do in Detriot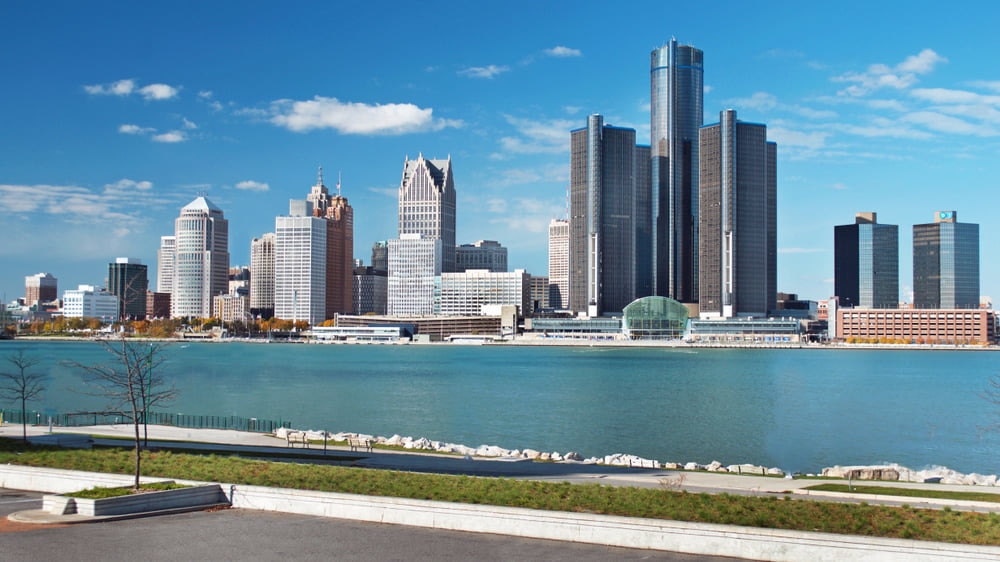 Photo by Linda Parton/Shutterstock
Once well-known throughout the United States for its economic downfall, Detroit has long since seen a comeback along with a huge reduction in the once drastic crime rates, placing it firmly into the tourism spotlight of US cities. Here are ten of the best things to do if you're planning on visiting Detroit.
[x] close
The Top 10 Things to Do in Detriot:table of contents
1. Detroit Institute of Arts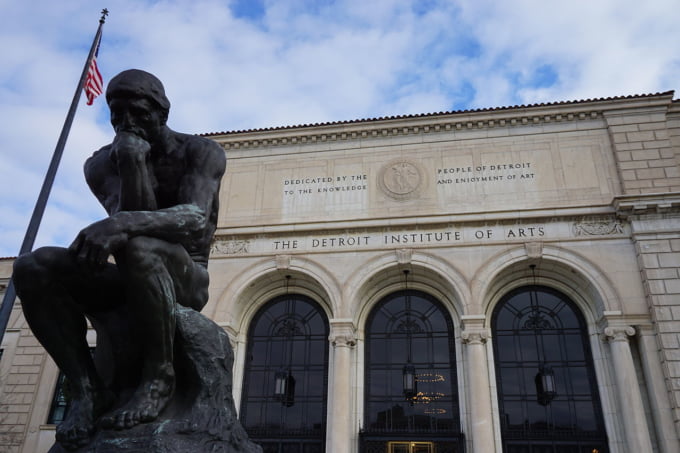 Photo by Michael Barera/Wikipedia
One of the top spots in the US for those with an interest in art, Detroit's Institute of Arts showcases a total of 65,000 works in over 100 galleries, one of the largest collections in the country. Apart from the famous works of art, the architecture of the building itself, especially parts of the interior, is also beautiful and well worth checking out.
Name: Detroit Institute of Arts
Address: 5200 Woodward Ave, Detroit, MI
Related Site: https://www.dia.org/about
2. Comerica Park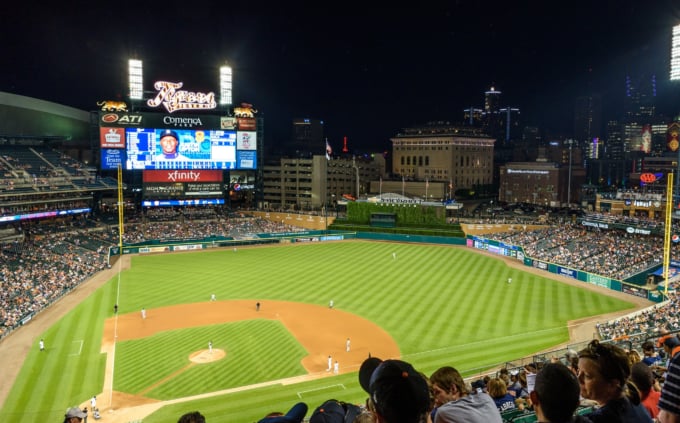 Comerica Park is a sports stadium in the city and home to the famous Detroit Tigers. Not only is it the city's most famous ballpark you'll also find a small theme park and a baseball museum complete with a Ferris wheel and carousel. Most people of course come to Comerica Park to catch a ball game and the view here is great from all seats around the stadium. There is also a decent selection of food and beverages and the stadium makes for a great place to sample a local Detroit beer.
Name: Comerica Park
Address: 2100 Woodward Ave, Detroit, MI
Related Site: http://detroit.tigers.mlb.com/det/ballpark
3. Motown Museum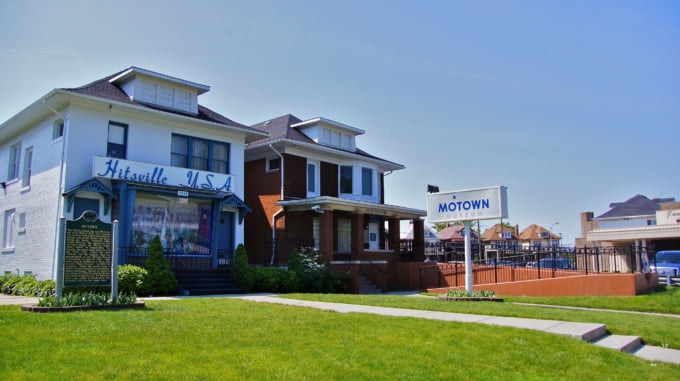 The Motown Museum is set in an old Detroit house, now converted into a fascinating museum displaying the history about the city's important status in American music. The building was once home to Berry Gordy and it's believed he recorded several of his famous Motown hits there. The museum offers a great insight into the Motown style of music, pioneered by Motown Records which started here in Detroit. Visitors also get to explore the artwork, costumes, photography and other memorabilia by Motown artists throughout history.
Name: Motown Museum
Address: 2648 W Grand Blvd, Detroit, MI
Related Site: https://www.motownmuseum.org/
4. The Guardian Building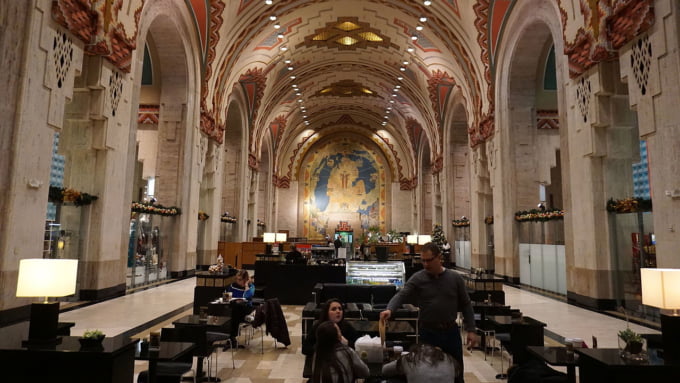 Photo by Michael Barera/Wikipedia
The Guardian Building is a beautiful structure within downtown Detroit. It was built back in 1920 but still maintains its original charm with a few modern twists and additions. The lobby of the building has some remarkable art deco oozing with color and detail, with the walls and ceilings being particularly stunning. It's the perfect place for visitors to the city to come and take a break while enjoying some drinks and snacks.
Name: The Guardian Building
Address: 500 Griswold St, Detroit, MI
Related Site: http://guardianbuilding.com/
5. Detroit Riverfront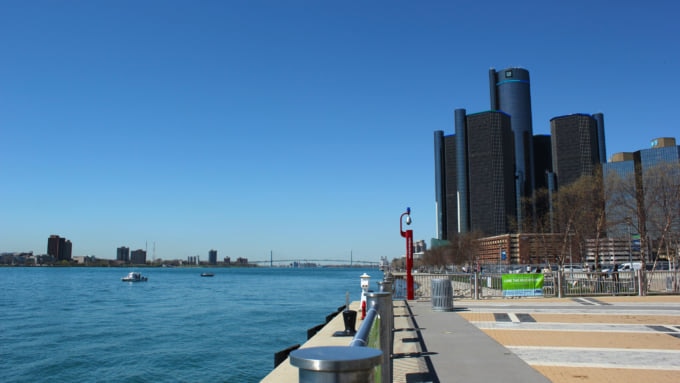 Photo by A Healthier Michigan/Flickr
An amazing waterfront promenade in the city that runs along the Detroit River, this section of town is an amazing place to come and enjoy the relaxing environment with views across the water and over to Windsor in Canada. It's also a great spot to rent a bike and cycle along the river.
Name: Detroit Riverfront
Address: 600 Renaissance Ctr, Detroit, MI
Related Site: http://www.detroitriverfront.org/
6. Fisher Building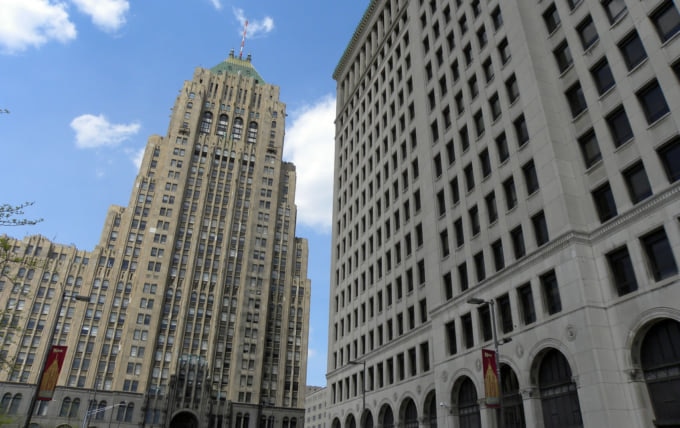 Fisher Building has been towering over Detroit since 1927. It's one of the major landmarks of the city and stands out as part of the skyline. There are theaters in the building that can be accessed by the general public but some floors are restricted.
Name: Fisher Building
Address: 3011 W Grand Blvd, Detroit, MI
Related Site: http://thefisherbuilding.com/
7. Greektown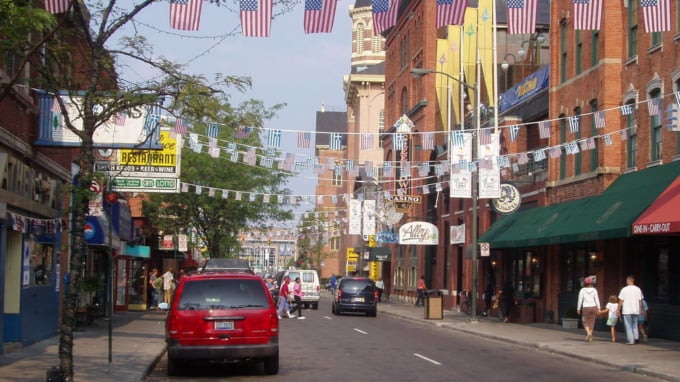 Photo by BC Images/Shutterstock
Greektown is a diverse part of downtown Detroit dominated by Greek restaurants and shops. It's also known as one of the city's main entertainment districts with a number of vibrant bars, clubs and casinos that become popular nighttime haunts for both locals and visitors.

Also be sure to check out Mexicantown in the southwest of the city, it's a vast contrast to the vibrant, nightlife-centric area of Greektown however here you'll find some of the best and most authentic Mexican restaurants in the region, brought about by the city's large Mexican population.
Name: Greektown
Address: Monroe Street, Detroit, MI
Related Site: http://www.greektowncasino.com/

9. GM Renaissance Center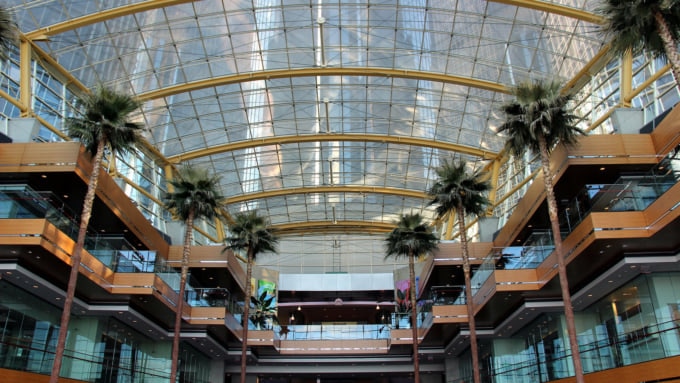 The centerpiece of Detroit's city skyline, the Renaissance Center is a group of seven inter-connected skyscrapers owned by General Motors. To get a great view of the city, head to the observation deck at the 72nd floor. For the car enthusiasts, you'll find a number of showrooms and displays featuring various automobiles manufactured by various subsidiaries of General Motors.
Name: GM Renaissance Center
Address: 100 Renaissance Center, Detroit, MI
Related Site: http://gmrencen.com/

10. Anna Scripps Whitcomb Conservatory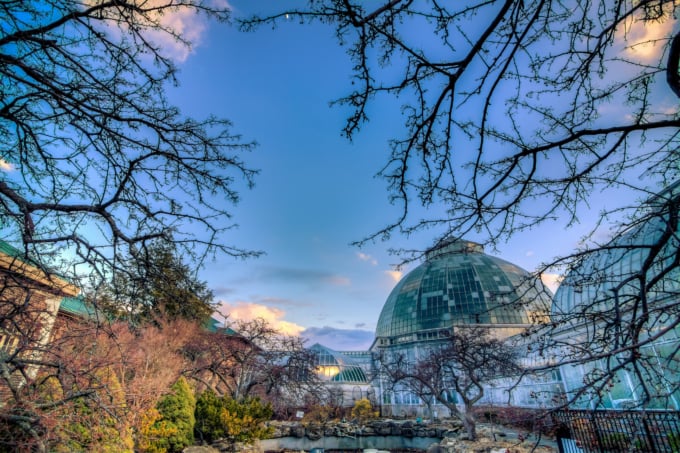 Often known as the Belle Isle Conservatory for its location on an island in the Detroit River, this large greenhouse and botanical gardens were named after Anna Scripps Whitcomb for her donation of orchids to the city in 1955. Opened in 1904, it's the oldest running conservatory in the United States and features a number of beautiful gardens to walk around and appreciate. The island is connected by a bridge to the mainland making the gardens easy to get to.
Name: Anna Scripps Whitcomb Conservatory
Address: 900 Inselruhe Ave, Detroit, MI
Related Site: https://www.belleisleconservancy.org/anna-scripps-whitcomb-conservatory

Conclusion
Detroit has shown evolution and positive changes throughout the years gaining potential to grow into more than just its status as the Motor city. Its large amount of fascinating attractions continue to increase the city's fame as a popular weekend getaway in the US. From the beautiful landmarks to art museums, there is a large diversity in what Detroit has to offer to tourists.