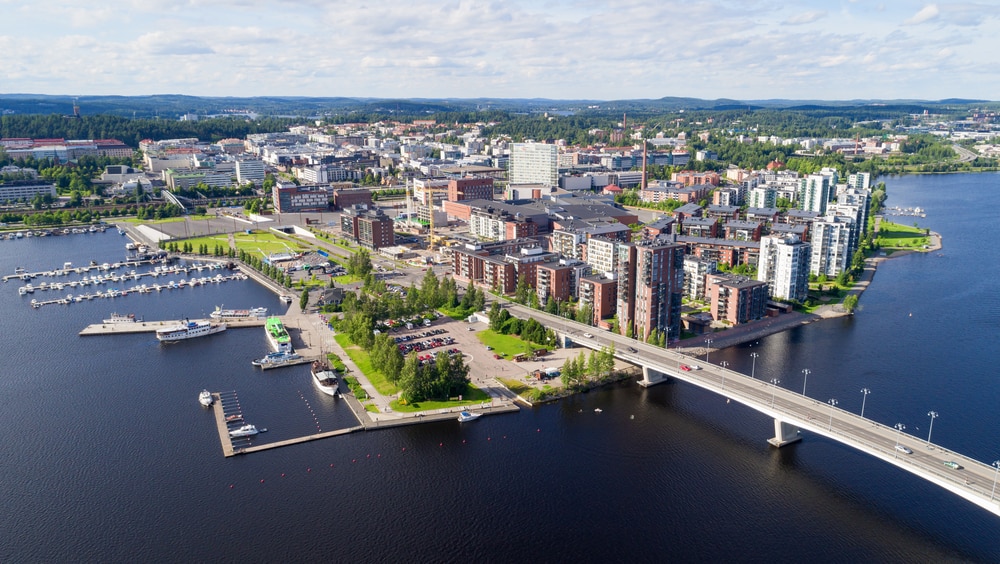 Photo by Raland/shutterstock.com
Jyvaskyla : The Perfect Blend of Contemporary and Historical Essence
Jyvaskyla was founded by Tsar Nicholas I in 1837. The small town is located north of Lake Jyväsjärvi, which is connected by a strait, the Aijälänsalmi, with Lake Päijänne, Finland's second largest lake. The city derives its special character from a mix of old wooden houses and modern stone buildings. It was also a pioneer in education in Finland, her university is one of the largest in the country. Jyvaskyla centralizes all its monuments and tourist sites, which facilitates the visit. Visit the Alvar Aalto Museum, which showcases the works of this great Finnish architect, then tour the lakes and explore the beaches and woodlands in the area. In July the Jyvaskyla Arts Festival is taking place, one of the most anticipated events in the country, all the more so in this anniversary year. Here is the detailed list of top ten attractions that are in store for you when you visit Jyvaskyla.
table of contents
[x] close
Jyvaskyla : The Perfect Blend of Contemporary and Historical Essence
1. Aviation Museum of Central Finland
Photo by commons.wikimedia.org
From the beginning of the 20th century to the present day, this museum showcases the details related to the history of the Finnish air force and aviation. Some of the highlight attractions of the museum are flying suits and equipment plus, air traffic control, planes, aircraft engines, air surveillance, and air navigation systems. Some of the items on display, include Fokker D.XXI, Thulin Type D replica, Messerschmitt Bf 109 G-6, and Bristol Blenheim Mk IV bomber. A must visit when in Jyvaskyla.
Name:Aviation Museum of Central Finland
Address:Tikkakoskentie 125 Jyvaskyla
Related Site : http://airforcemuseum.fi/
2. Alvar Aalto Museum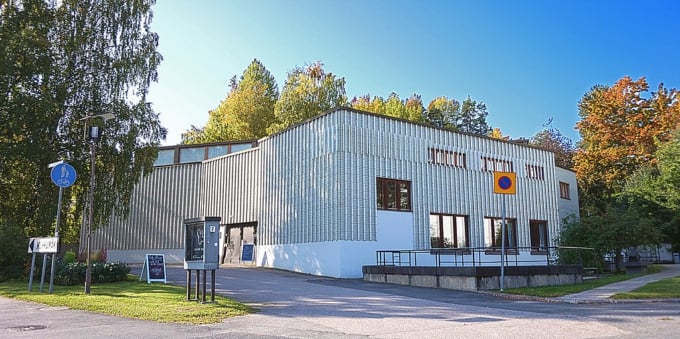 Photo by commons.wikimedia.org
You can have a glance at the permanent exhibition of the work and life of architect Alvar Aalto (1898-1976). In the gallery, exhibitions have been changed on architecture and design. You can find a massive collection of original design by furnishings, Aino and Alvar Aalto, and glass designs. Picture archive, drawing archive, and reference library of architecture. Moreover, the museum organizes exhibitions both in Finland and abroad, associated to Alvar Aalto. This is definitely a sure visit when you plan your stay in the city.
Name:Alvar Aalto Museum
Address:Alvar Aallon katu 7, 40600 Jyvaskyla, Finland
Related Site : https://www.alvaraalto.fi/kohde/alvar-aalto-museo/
3. City Hall
Photo by commons.wikimedia.org
The City Hall was completed in the year 1899 and is located by Church Park, which is located in the most popular block of the town. This block is a planned one and Carl Ludwig Engel designed it. Back in those days, Church Park was better known as Church Square, which was a crowded market area between the city hall and the church. It is the perfect example of Renaissance Revival style, and was designed by Karl Viktor Reinius. This was counted as one of the massive construction projects: a library and a reading room, an auction house, the city court, the city treasury, the city hall housed the registry office, and amenities for the Bank of Finland. Moreover, it also had a restaurant and an assembly hall. Presently, Jyvaskyla City Hall is one of the rarest 19th century buildings in the city center. Plan a visit to this place when in Jyvaskyla for sure.
Name:City Hall
Address:Vapaudenkatu 32, 40100 Jyvaskyla, Finland
4. Kauppakatu & Pedestrian Street
Photo by commons.wikimedia.org
Kauppakatu is a popular place that runs through the very center of Jyväskylä. The Finnish name, Kauppakatu, is a direct and exact translation of the Swedish name, Köpmansgatan. And, it was known around with this name at the time when Jyväskylä was established. Since then, the names of nearly all other streets have changed. Initially, Kauppakatu was included in the town plan to make sure commerce activities go smooth, in the place of an old road. In simpler words, Kauppakatu is a place that has always been one of the most important and popular shopping streets in Jyväskylä. With its banks, shopping centers, specialist stores, hair salons, department stores, and museums, it is considered as one of the major attractions for visitors and locals. So what are you waiting for? Make your visit soon.
Name:Kauppakatu & Pedestrian Street
Address:Center of Jyvaskyla, Finland
5. Harju Ridge & Vesilinna Observation Tower
It is well-known recreational area, with a pine forest haven in the middle of the city. A stunning jogging track runs around the area, which even has a number of paths and trails for pedestrians. Definitely worth paying a visit when in Jyvaskyla.
Name:Harju Ridge & Vesilinna Observation Tower
Address:Ihantolantie 5, 40720 Jyvaskyla, Finland
Related site : https://visitjyvaskyla.fi/en/see-experience/the-centre-of-jyvaskyla/harju-ridge-vesilinna-observation-tower
6. Toivola Old Courtyard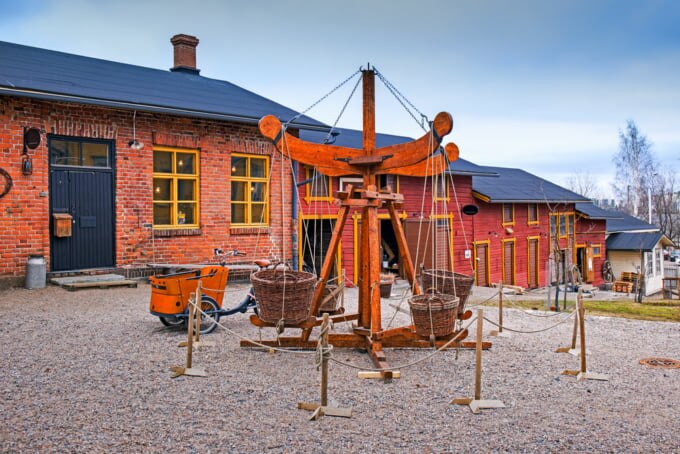 Photo by Mariia Golovianko/shutterstock.com
Located at Cygnaeuksenkatu 2, it is one the rarest attractions in Jyväskylä. It comprise seven beautiful wooden buildings, including the Maternity Hospital, Toivola House, Carpenter's House, Sparvin House, storehouses, Coppersmith's House, and a workshop. Isn't it worth paying a visit?
Name:Toivola Old Courtyard
Address:Cygnaeuksenkatu, Jyvaskyla, Finland
Related Site : https://vanhapiha.fi/en/
7. Hankasalmi Museum Village
It is a collection of original photographs, objects, buildings, and textiles that amazingly narrates the story of municipality story over the centuries. The museum is located in the center of the village and majorly opens from June to August. Hallan tupa - the massive main room of the building is a heritage center, which can be booked for meetings as well as parties during March and December. A must visit when in Jyvaskyla!
Name:Hankasalmi Museum Village
Address:In the East of Jyvaskyla,Hankasalmi, Finland
Related Site : http://www.hankasalmenkotiseutuyhdistys.fi/?page_id=111
8. Laajavuori Hill
Photo by commons.wikimedia.org
It is located seven kilometers from the center of Jyvaskyla, and it is quite easy to reach Laajavuori through public transport. There is a beautiful 4 km long nature trail that cover around the foothills of Laajavuori.
Name:Laajavuori Hill
Address:Laajavuorentie, Jyvaskyla, Finland
9. Vaarunvuoret Hills
These are located some 40 minutes away from the core of Jyväskylä. The route to this spectacular place takes you through Kärkistensalmi Strait, where you can't resist stopping to admire the views from the bridge. These are the home to southern and northern flora and is blessed with a massive variety of rare and endangered plant species. You cannot miss admiring an ancient fir forest, a grove of deciduous trees, Lake Päijänne, and sheer rock faces.
Name:Vaarunvuoret Hills
Address:Korospohjantie, Jyvaskyla, Finland
10. Mäyrävuori Hill & Jääskelä Nature Trail
Photo by commons.wikimedia.org
Mäyrävuori Hill is located near the Jääskelä. You have to drive 20 minutes from Jyvaskyla. The Mäyrävuori Hill & Jääskelä Nature Trail is known for offering stunning views of Lake Päijänne. What more do you need to spend a wonderful Sunday afternoon?
Name:Mäyrävuori Hill & Jääskelä Nature Trail
Address:Jääskeläntie, Jyvaskyla, Finland
◎ Closing
Lively and youthful Jyvaskyla is a town with about 140,000 inhabitants, where the small town's comfort is combined with the heart of the great city. In Jyvaskyla, lakes and nature are close by. Jyvaskyla offers high-quality residential environments to its present and future residents in good scenic surroundings in the scenic Central Finland landscape. So what are you waiting for? Pack your bags and baggage, and make your way to Jyvaskyla today!