Figari : Astounding Geographical Diversity Evident in Its Glittering Bays and Coastlines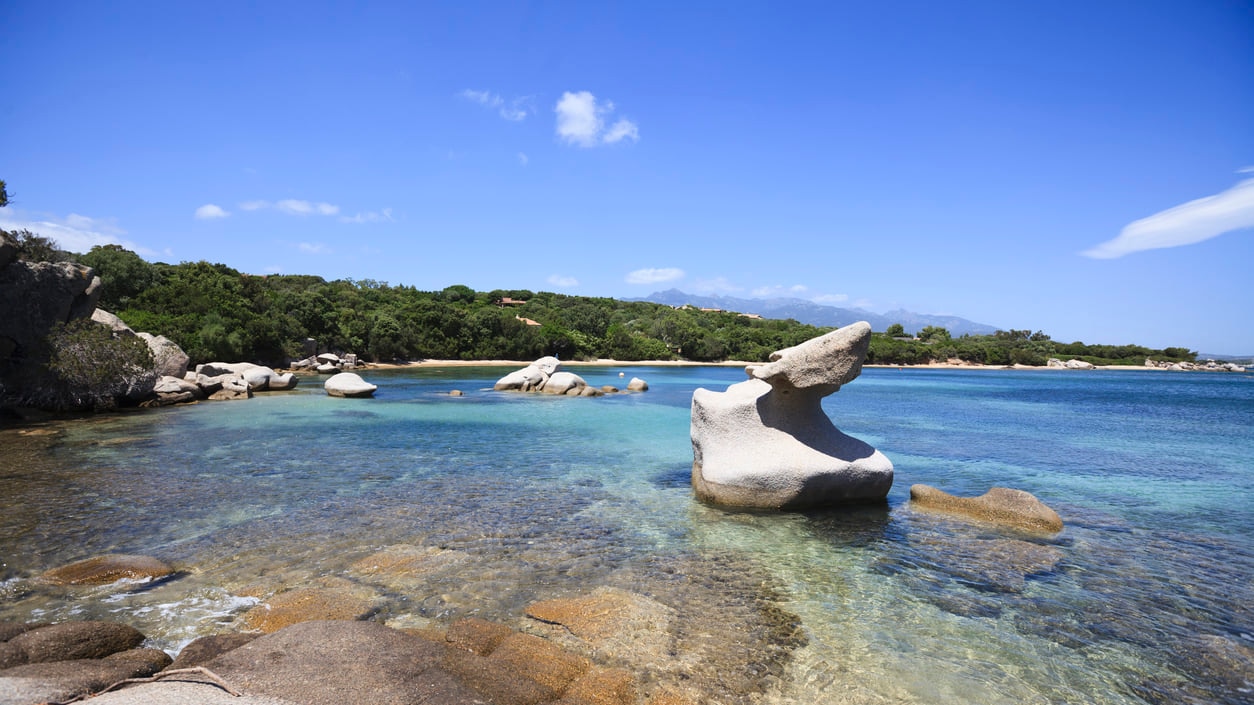 Figari is where you will found most lovers running off to. It is no surprise as it parades immense beauty. It stands out with its vibrant coastal cities and glittering bays. The landscape is also very admirable. Think of verdant valleys, dense forests and saw smooth mountain ridges that provide opportunities such as mountain climbing and hiking. There is so much to satisfy your stay at Figari. Below are the top 10 sightseeing activities to mark on your trip:
[x] close
Figari : Astounding Geographical Diversity Evident in Its Glittering Bays and Coastlines:table of contents
1. U Porcu RANGER
U Porcu RANGER is an amazing space that also serves as a pig farm and vineyard. The place is good to explore the landscapes as you interact with the buggy pigs. As you ride on the carts you get awesome views of the valley. The host is also very friendly serving you some amazing wine from the vineyards where you can also find a sitting and enjoy some amazing lunch. Especially the "U spuntini". One can tell that the pigs raised in the marquis are very happy. The place, in general, provides a good ambiance for both children and adults.
Name : U Porcu RANGER
Address : Piscia, Figari, Corsica, France
Related Site : http://www.bonifacio.co.uk/activites/u-porcu-ranger/
2. Grottes de Bonifacio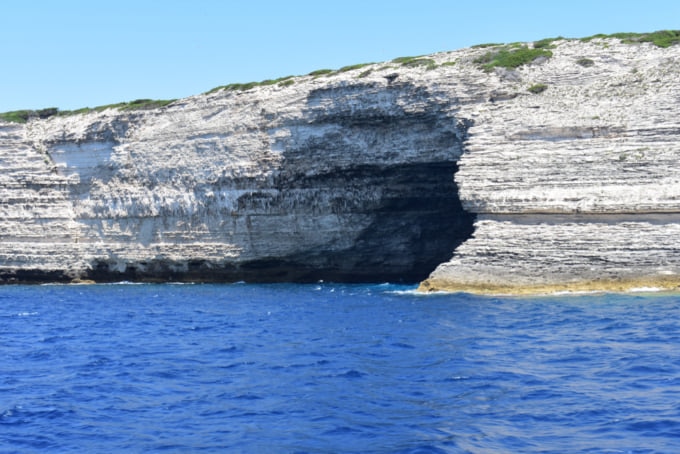 Photo by Simoly sophie/shutterstock.com
Grottes de Bonifacio is a great boat ride along the grottos of Figari. One gets to ride one of the boats at the harbor that leaves every thirty minutes into the scenic caves and canals. These waterways are very beautiful giving a great contour of Corsica. The geology that led to the formation of the caves is very interesting. One also gets a spectacular view of the harbor as well as the many small bays. As you go up the stairs, the views get even better. A boat trip to this natural wonder costs about 18 Euros per person.
Name : Grottes de Bonifacio
Address : 20169 Bonifacio, Corsica, France
Related Site : http://magnummarine.com/magnum-marine-inside-cave-bonifacio/
3. Bonifacio Citadel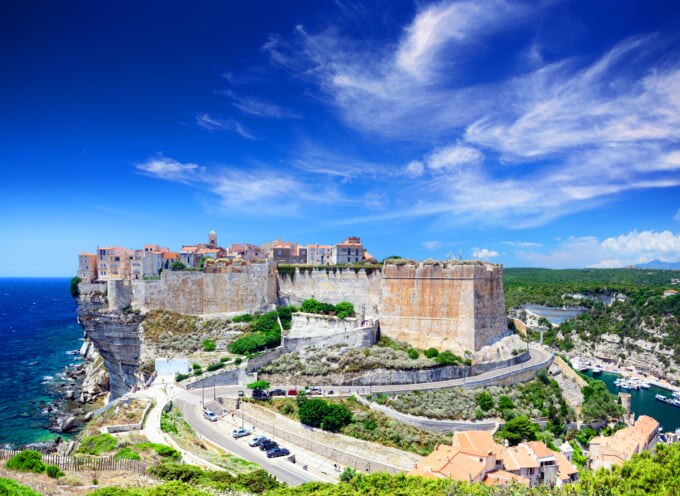 Bonifacio Citadel is a small town accessible via ferry. If you own a private yacht the experience is also better as you can dock your yacht and pay a small fee of 44 euros for a night. The harbor is filled with many great eateries as well as shops and supermarkets. The citadel on the cliff is very beautiful along with the limestone cliffs. You can either walk through the meandering pathways or ride a train to the top. The place is ideal for photographers who are bound to get some of the best panoramic photos of the area.
Name : Bonifacio Citadel
Address : Bonifacio, Corsica, France
Related Site : http://www.bonifacio-mairie.fr/
4. Escalier du Roi d'Aragon (King Aragon Steps)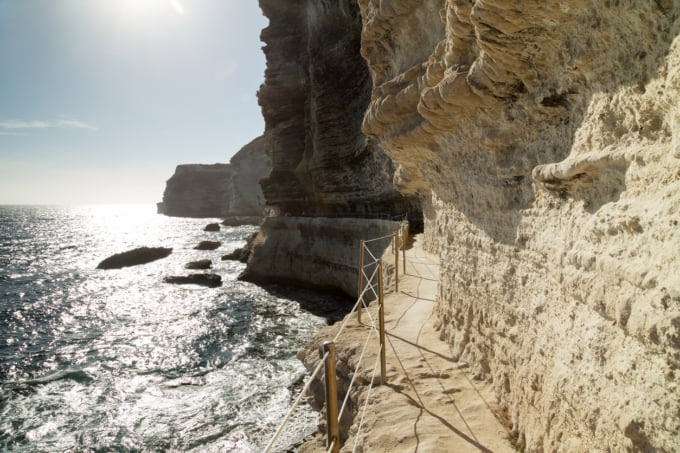 Escalier du Roi d'Aragon is also called the King Aragon steps. They were once used as means of transporting water to the citadel but are now a walkway for tourists going sightseeing in the citadel. The stairs are made up of 187 steps which are well carved into the limestone cliff. Despite the knee strain, the ultimate result of the views is worth it. A charge of 2.5 euros is charged on every visitor going up the stairway. During the winter season, the place only remains open in the morning hours.
Name : Escalier du Roi d'Aragon (King Aragon Steps)
Address : Bonifacio, Corsica, France
Related Site : http://www.bonifacio.fr/visite-decouverte/escalier-roy-daragon/
5. Cimetiere Marin de Bonifacio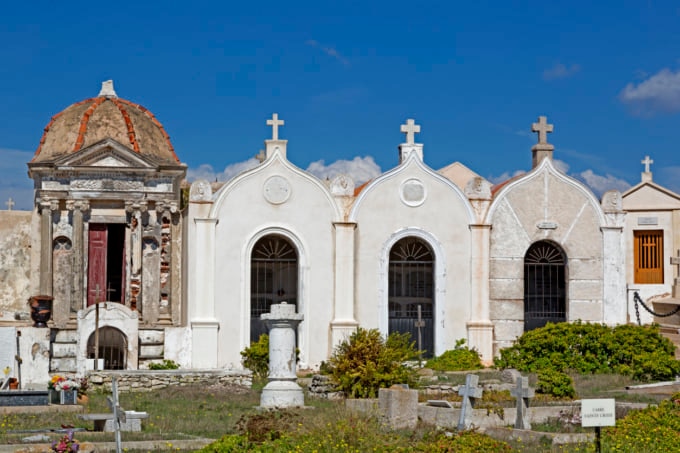 Cimetiere Marin de Bonifacio is a rustic and silent burial ground and memorial for the Crimean war. It is of much importance to the people of Figari due to the history it holds. The toms located at the cemetery have been made like house-like structures making it very interesting. Some monuments can also be found which add to the beauty of the place which is a paradox as it is a place for the dead. Another thing to note is that the toms are not for single individuals but family tombs.
Name : Cimetiere Marin de Bonifacio
Address : La Ville Haute, 20168 Bonifacio, Corsica, France
6. Le Gouvernail de la Corse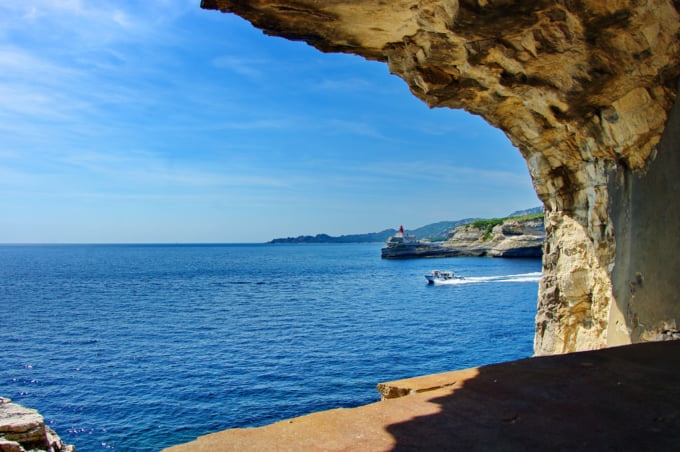 Le Gouvernail de la Corse is of historical importance to the area of Figari. The place has been well-maintained just as it was back in 1945 when it was still functional. There is a railway that was used as the channel for transportation of ammunition and armory from one point to the other. The storage area is still intact. The tunnels lead you directly to the ammunition storage room where the gun battery was stored. Everything seems rusty but in shape. As you get lost in the place, you can spare some minutes to visit the cafe in the vicinity where you can stop for a snack.
Name : Le Gouvernail de la Corse
Address : Quartier St-François, 20169 Bonifacio, Corsica, France
Related Site : http://www.bonifacio.fr/visite-decouverte/le-gouvernail
7. La Tonnara Beach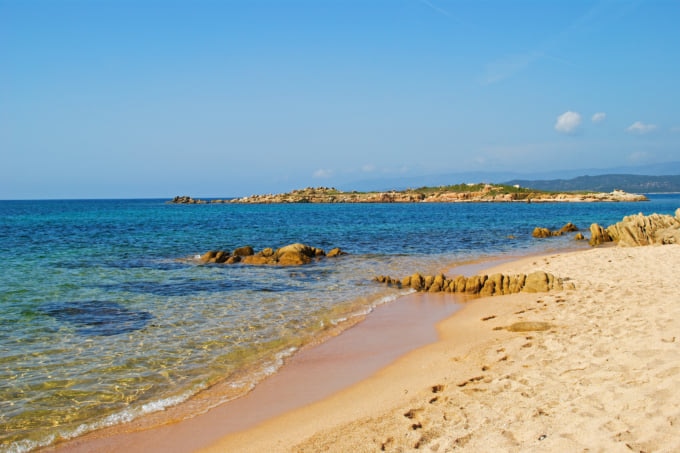 La Tonnara Beach is a beautiful beach area in Figari. It is an ideal spot to chill and relax after all the sightseeing. Most tourists come to enjoy the waters as well as visit the bar by the beach. The island is also popular with seagulls which cannot be missed as they are loud creatures. Quads can be hired at the bar by the beach too at a good rate. There are also sun loungers for rent at 12 euros per person that covers an entire day. There are many water sports activities that take place at the beach which is interesting.
Name : La Tonnara Beach
Address : Plage de la Tunnara, 20169 Bonifacio, France
Related Site : http://www.bonifacio.fr/
8. Phare de Pertusato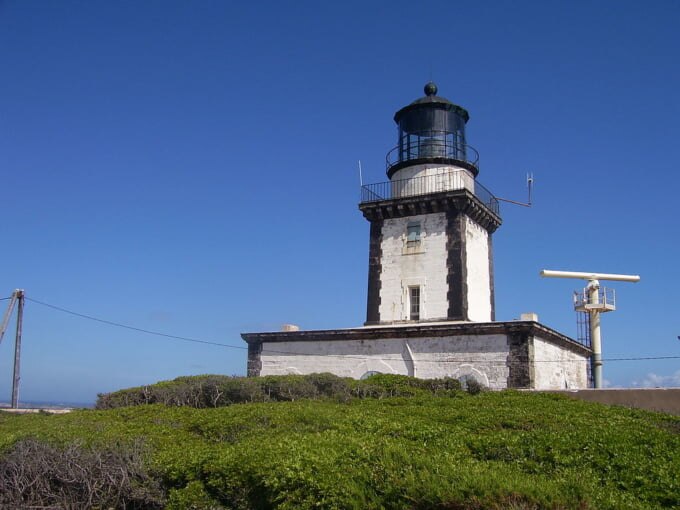 Photo by commons.wikimedia.org
Phare de Pertusato is an excuse to see parts of Bonifacio town which is very beautiful. The walk to the area is very relaxing with some captivating sights to spot on the way. The lighthouse itself is very intriguing with an amazing layout. Exploring the interior of the lighthouse is one of the most amazing experiences as you get to go to the top and catch amazing views of the whole area. There are no tours to give you a lot of details on its history but the walk around the area and up the observatory is worth it.
Name : Phare de Pertusato
Address : 4 km au Sud-Est de Bonifacio, 20169 Bonifacio, Corsica, France
9. Prokart
Prokart is a great outdoor kart circuits area in Figari. The place is an adventure jar waiting to be opened. There are various racing karts for both kids and adults making it a great family escape in Figari. Every circuit turn takes about 9 to 10 minutes to complete but the adrenaline is worth it. The equipment was also upgraded ensuring you make the most out of your experience. The staff is also very friendly making it even more conducive. Charges are 24 euros per adult for 10 minutes on the track.
Name : Prokart
Address : Route du stade, 20114 Figari, Corsica, France
Related Site : http://prokartcorse.com/
10. Pianottoli Diving
Pianottoli Diving is a great way to experience the waters of Figari. Tourists usually buy a package to be taken through 62m wreck downwards. Some few instructions should be given before the diving takes place to observe safety. Since there are many tourists with interest, diving clubs are available in plenty to facilitate the need. The best time to go diving is on Sundays when most of the other clubs are not active. This gives you enough time to explore and even throw in a picnic after a refreshing dive.
Name : Pianottoli Diving
Address : Hotel U Libecciu, Route du port, 20131 Pianottoli-Caldarello, France
Related Site : http://pianottoli-diving.com/
◎ Closing
Figari stands out as an impregnable fortress across the Mediterranean. The beauty cannot be quantified and may seem exaggerated. It is among the most beautiful places to visit in Corsica. Most lovers opt for Figari as a honeymoon destination because it looks like love with its geographical diversity. There are many things that will definitely have you obsessed with the place!