Perpignan : A Southern French City with Medieval Core Influence.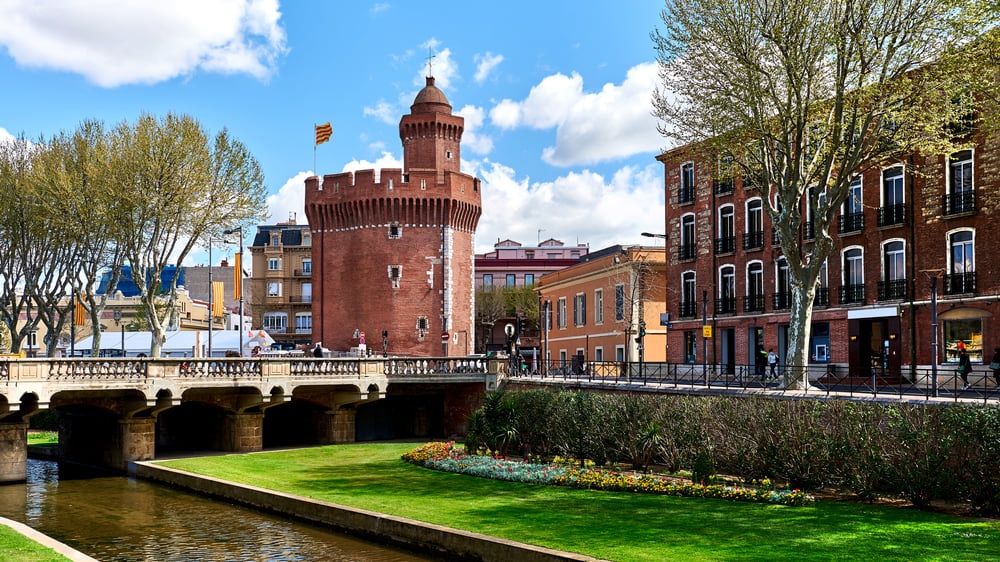 Photo by Alex Tihonovs/shutterstock.com
Perpignan is a southern French city that was once the capital of Majorca kingdom. Some medieval core influence is evident in the south of the old town where you can see remnants of the palace of kings. Due to the proximity of Spain, you are bound to see some fiesta influence. The views of the coast are also very interesting from Perpignan. Below are sightseeing marvels of Perpignan.
[x] close
Perpignan : A Southern French City with Medieval Core Influence.:table of contents
1. Palace of the Kings of Majorca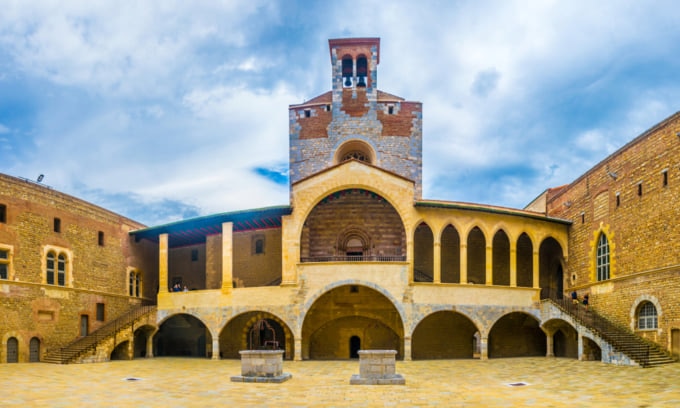 Photo by trabantos/shutterstock.com
Palace of the Kings of Majorca is a large palace together with a fortress that overlooks the city. This palace has been in existence since the 13th century and served as a center for the ephemeral kingdom. The architecture is mostly Gothic as anticipated covering two floors. The palace was important in establishing the status of Perpignan as the economic, political and cultural center of the medieval Mediterranean. There is a tower area within the grounds that offers great views of Perpignan from the top. Guided tours are advised as you get more insight on the insight. Adult entry is charged at 4 euros.
Name : Palace of the Kings of Majorca
Address : Rue des Archers, 66000 Perpignan, France
Related Site : http://www.ledepartement66.fr/99-palais-des-rois-de-majorque.htm
2. Perpignan Cathedral
Perpignan Cathedral is an active Catholic cathedral built in the14th century. This Roman cathedral is also considered to be a national monument of the country, France. Since it was built in the Catalan, it features Gothic architecture which is associated with the Majorca. One of the most interesting things about the cathedral is the celebration of the beginning of wine season where the city celebrates the arrival of new wines. This takes place during the third Thursday of October which is the ideal time to visit and sample some Perpignan wines.
Name : Perpignan Cathedral
Address : 1 Rue de l'Horloge, 66000 Perpignan, France
Related Site : http://www.perpignan.catholique.fr/
3. Castillet
Photo by funkyfrogstock/shutterstock.com
Castillet is an interesting tower built in the 14th century. This gateway tower also houses the Casa Pairal museum which makes it even more interesting if you want to learn more on the history and culture of Perpignan represented by some puppets. The climb to the top is absolutely stunning giving 360 views of Perpignan. The highlight is the views which you pay 2 euros to climb up over 150 steps. As boring as it may sound, the castillet is of very much importance as it is the historic gate to the town on Perpignan.
Name : Castillet
Address : Place de Verdun, 66000 Perpignan, France
Related Site : http://www.mairie-perpignan.fr/fr/culture/musees/casa-pairal
4. Hyacinthe Rigaud Museum
Hyacinthe Rigaud Museum was once a hotel that was renovated into a modern decorative arts and paintings museum. The collections cover vast periods of Peruvian heritage collections that range from the Romanesque era to the modern era. Collections from renown artists such as Picasso, Dufy, Maillol, Rigaud, can be found there. One of the highlights of the collection is the altarpiece of the Trinity. There is a children's workshop which is interactive for the younger ones. Aside from the museum, there is a nice garden you can visit that gives a nice touch to the ambiance. Entrance is charged at 10 euros per person.
Name : Hyacinthe Rigaud Museum
Address : 21 Rue Mailly, 66000 Perpignan, France
Related Site : http://www.musee-rigaud.fr/
5. L'Hôtel Pams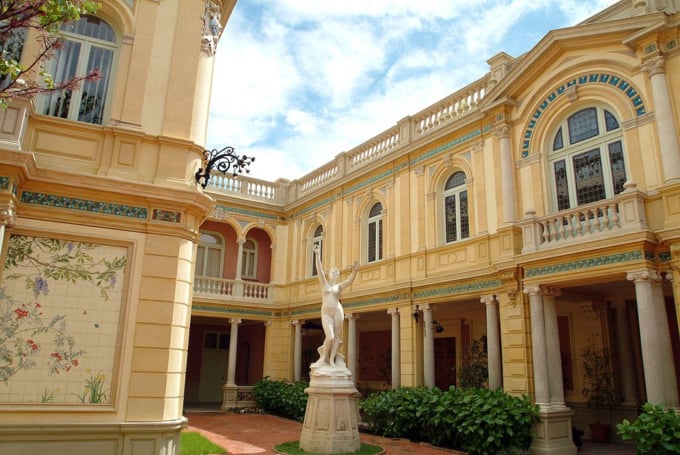 Photo by commons.wikimedia.org
The hotel Pams is an old 19th-century building that was funded by Pierre Bardou. This was from the proceeds collected from the sale of cigarette papers. The property is under the management of the city of Perpignan and sightseeing tourists are welcomed to explore some amazing exhibitions at the sight. The entrance hall by itself is amazing with various artworks on display. Expect some pre-Raphaelite paintings laid out on the walls. There is a beautiful terrace garden that is also very tranquil. Often you may find exhibition events taking place paying homage to some famous artists which are an ideal time to visit.
Name : L'Hôtel Pams
Address : 18 Rue Emile Zola, 66000 Perpignan, France
Related Site : http://www.mairie-perpignan.fr/fr/culture/patrimoine/monuments/lhotel-pams
6. Campo Santo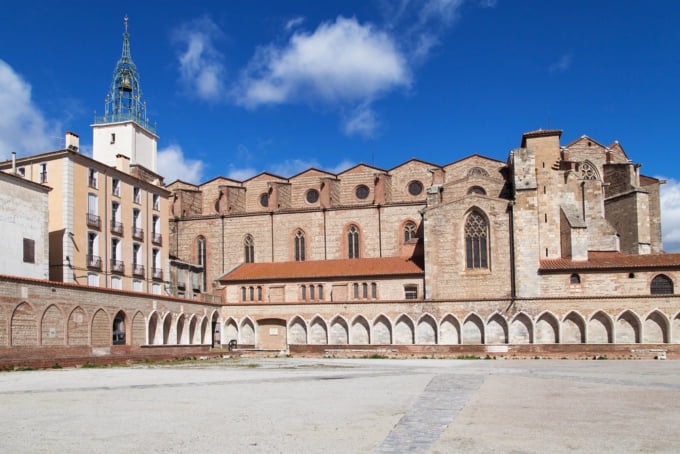 Photo by Santi Rodriguez/shutterstock.com
Campo Santo is an open courtyard for concerts and festivals that was once a cemetery. The space has a remarkable history and architectural layout. The main ossuary of the place was dug in the early 1300s. St John the evangelist is of much importance to the area as the cemetery was dedicated to him. There is even a Funeraria that has been decorated with some stained glass windows set out to be for funeral ceremonies. The space is generally interesting with some few plaques on site.
Name : Campo Santo
Address : 6 Rue Amiral Ribeil, 66000 Perpignan, France
Related Site : http://www.mairie-perpignan.fr/fr/culture/patrimoine/monuments-importants/le-campo-santo-la-funeraria
7. Sports Park - Park dels Esports
Sports Park in Perpignan is a sporty paradise escape. The grounds are nothing but a sports heaven providing an array of sporting fun activities. There is a lot of space at your disposal and one is also able to bring in their own equipment. The grounds are opened every day throughout the week. There are various field spaces around the ground facilitating different kinds of sports such as Football, baseball, soccer, track athletics as well as a free fitness area and outdoor skatepark. These grounds are the largest in Perpignan.
Name : Sports Park - Park dels Esports
Address : 90 avenue Paul Alduy, 66100, Perpignan, France
Related Site : http://www.mairie-perpignan.fr/fr/sport/structures/parc-sports
8. Ceramiques Sant Vicens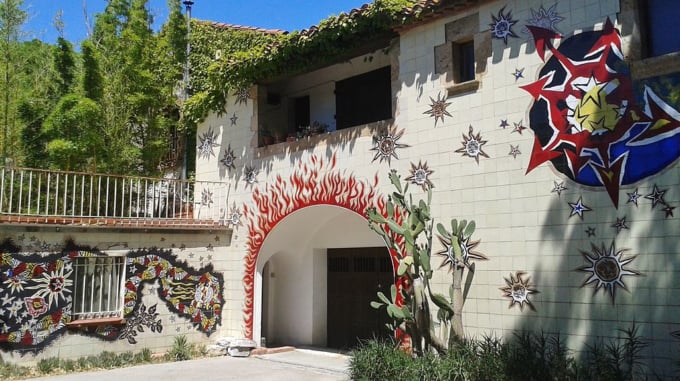 Photo by commons.wikimedia.org
Ceramiques Sant Vicens is a unique ceramic creation space that was established in 1942. The space serves as an art workshop and a museum. Guided tours are offered for free making it an ideal sightseeing stop. Products on display are very artsy and of high quality. Most of the ceramics are hand colored making them more interesting. The local artists showcasing their products give great rates on items. Most Of the people around are very friendly and hospitable. Another interesting aspect is that it was once a wine cellar.
Name : Ceramiques Sant Vicens
Address : 40 rue Sant Vicens, 66000, Perpignan, France
Related Site : https://www.santvicens.fr/
9. Natural History Museum
The Museum of Natural History of Perpignan is a well-equipped museum that is fully covered. It hosts thematic tours, educational workshops as well as science-related events. The site was once known as hotel Cagarriga in the 16th century. The museum is one level up with the ground floor dedicated to temporary exhibitions while permanent collections are laid out at the top floor. This science museum features different fields of natural science such as Archeology, Ethnology among others. The place gives the young and old a global vision of the biodiversity.
Name : Natural History Museum
Address : 12 Rue Fontaine Neuve, 66000 Perpignan, France
Related Site : http://www.mairie-perpignan.fr/fr/culture/musees/museum-dhistoire-naturelle-0
10. Parc Sant-Vicens
Parc Sant-Vicens covers over 6.5 hectares of land offering a picnic area, footing course, shades, and a playground. The park is an ideal oasis for families around Perpignan due to the family-friendly activities that can take place. Aside from the beautiful walks, some can go cycling, strolling or simply picnicking with the family. After a day of sightseeing, this can be an ideal detour to relax and people watch. There is also a children's garden that is very well made with a small zip line. There is even a small lake of which you will find ducks floating away.
Name : Parc Sant-Vicens
Address : 66000 Perpignan, France
Related Site : http://www.perpignantourisme.com/decouvrir/jardins/parc-sant-vicens#sthash.YcPlppzO.dpbs
◎ Closing
Perpignan offers an array of interesting sightseeing excursions. Despite the medieval influence, it has not only based its attractions to gothic churches and historical museums but also other forms of interactive activities. Since the city is not as popular as other French cities, it remains calm and worthy of a visit.