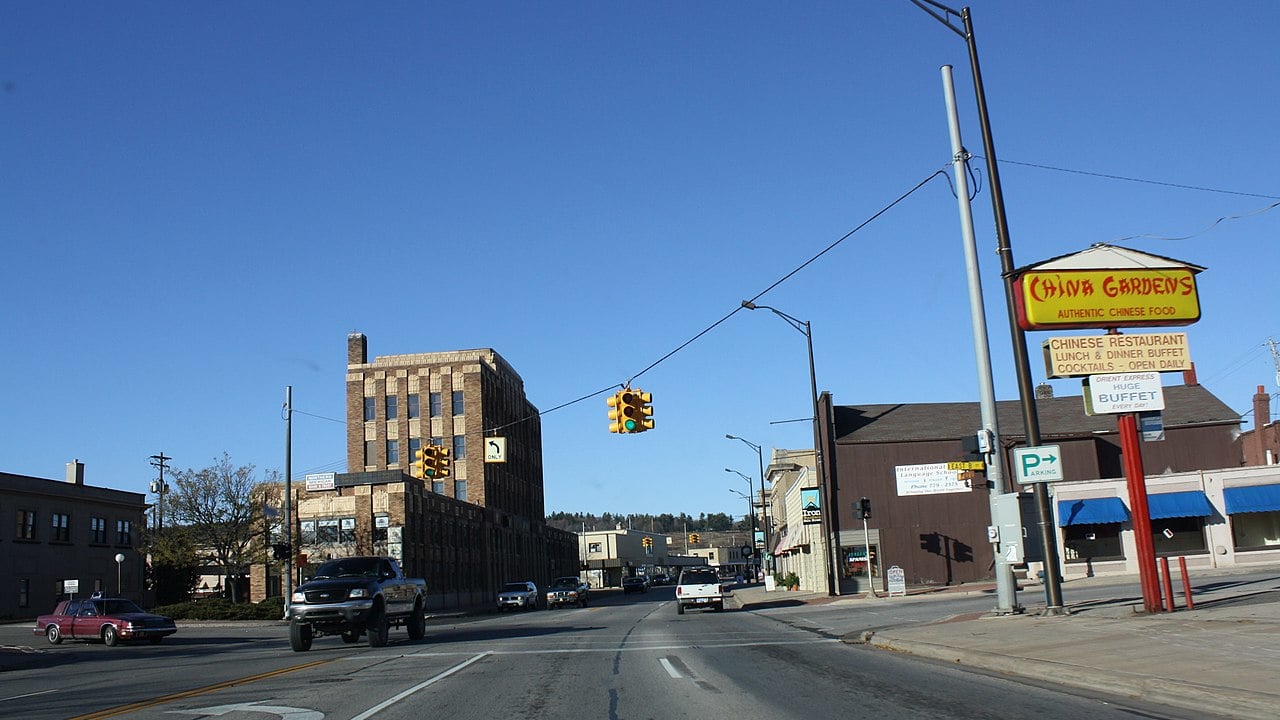 Iron Mountain:The Best Attractions of Iron Mountain
Iron Mountain is named after the valuable iron ore discovered in its environment. It is the county seat of Dickinson County in Michigan, United States. It is casually referred to as the 'Michigan Main Street.' It has incredible sightseeing attractions such as the Pine Mountain Ski Resort (one of the largest skiing resorts globally), Millie Hill Bat Cave, and the Cornish Pump. Iron Mountain experiences warm to hot summers and sometimes severely cold winters. Thus, the best season to plan your sightseeing holiday is in the hotter months, from June to September.
table of contents
[x] close
Iron Mountain:The Best Attractions of Iron Mountain
1. Pine Mountain
Pine Mountain has one of the highest points for ski jumping. Historically, it is locally known as "giant Pine Mountain" and it hosts continental cup competitions. It is famous as the world's greatest jumping hill and holds a record of the tallest jump in the World Cup. A trip to the mountain will give you an unforgettable memory of top-ranked jumpers in action. For an exciting sightseeing tour, we recommend that you visit in February, just in time for athletic events. If there are no events, enjoy the eye-catching incredible views from the top of the mountain. Furthermore, you will get an opportunity to visit the Veteran's Memorial.
Name:Pine Mountain
Address:Pine Mountain Road, Iron Mountain, MI
Related Site:http://www.pinemountainresort.com/
2. WWII Glider & Military Museum
WWII Glider & Military Museum is a fascinating and interesting place to learn about the World War II history. The museum has a collection of vintage photos, newspapers, documentaries, and a film that will take through the building of the CG-4A glider in Kingsford. In another different room, you will find a collection of military clothing, displays of World War II photos, Germany artifacts, vintage jeep used in World War II and a Model A A dump truck. You will also get information about the Giant Cornish Pump, mining equipment and watch a demonstration of what the soldiers went through as they rode on the gliders in the museum.
Name:WWII Glider & Military Museum
Address:300 Kent St, Iron Mountain, MI
Related Site:http://www.menomineemuseum.com/
3. Fumee Lake Natural Area
Fumee Lake Natural Area is a protected site that is home to rare bird species like bald eagles, common loon and 17 types of orchids. For plants, it has special ones like the Walking Fern, Purple Cliff-brake, and Marsh Grass. It has more than five miles of undeveloped shoreline which have been described by great fishermen as 'very remarkable and unique.' There are also various trails for hiking. They vary in length, level of fitness and terrain. The natural area is open throughout the year, but there are different activities for the four seasons. Canoeing, horse riding, hiking, and birdwatching are most exciting in summer, while skiing, and snow shoeing are limited to winter months.
Name:Fumee Lake Natural Area
Address: Fumee Lake Commission P.O. Box 609 ron Mountain, MI
Related Site:http://www.fumeelakes.org/
4. Lake Antoine Park
Lake Antoine Park is the most popular waterbody tourist attraction in Iron Mountain. It covers about 748 acres, with one small island and several bays. Surrounding it is a forested hill with hiking pathways for beginner fitness level. The shoreline is a good camping site (from Memorial Day to Labor Day) if you would like to spend a night or two here. If you would like to fish you can either do it at the shore, by a boat or pier. Also, there are picnic tables, shelters, and grill areas in designated parts of the park.
Name:Lake Antoine Park
Address:N3393, Iron Mountain, MI
Related Site::http://www.dickinsoncountymi.gov/?lakeantoine
5. Iron Mountain City Park
In the west central part of Iron Mountain, is a city park managed by the local municipal. The park sits on a 69-acre piece of land with over 20 picnic tables, a skateboard park, bocce ball courts, soccer field, two tennis courts, two water faucets, many safe walking trails and an enclosed deer habitat. There is also a kids designated area with a playground, small climbing apparatus, sand boxes, swinging sets, and merry go rounds. In winter, cross-country skiing and snow sliding areas are accessible. Hunting deer is not allowed in the park. Remember to follow other rules and regulations of the park.
Name:Iron Mountain City Park
Address:N Park Rd, Iron Mountain, MI
Related Site:https://www.cityofironmountain.com/index.aspx?nid=455
6. Spread Eagle Barrens State Natural Area
This is a protected area in the outskirts of Iron Mountain, designed as a state area for preservation of the environment. It has not been used for any man development since the 1990s. So, you will be sightseeing an undisturbed ecosystem. Despite its name Barrens, it is a fertile area dominated by jack pine, red pine, scrub oak, quaking aspen trees, and vast grasslands. There are over 10 species of birds and about 15 types of wildlife in the area. There are also two rivers and small lakes that run through the barrens. It has a good access for hiking, picnic, and biking.
Name:Spread Eagle Barrens State Natural Area
Address:Florence County, WI
Related Site:http://dnr.wi.gov/topic/Lands/naturalareas/index.asp?SNA=290
7. Millie Mine Bat Cave
This cave is an abandoned iron mine that is a reserved wildlife area with one of the largest bat colonies (over one million). The tours here are mainly self-guided with no sightseeing guides. The area is secure with steel grates to prevent falls. The best time to see the bats is either April to May or September to October, at dusk. This is when the bats mainly enter and leave the cave to hibernate. You will not only view these mammals but also learn the benefits that they have to the ecosystem.
Name:Millie Mine Bat Cave
Address:Mine Shaft, Park Ave. off East A St, Iron Mountain, MI
Related Site:https://www.michigan.org/property/millie-mine-bat-cave
8. Dickinson County Library
Dickinson County Library is an iconic library in Iron Mountain city in which you can find almost all collections of informational materials. You will see well-organized lists of old age books, photo galleries of famous people, early pens, and manuscripts. You will also catch shows from lecturers, authors, children's shows and book launches in the library's theatre. There is also an impressive collection of historical DVDs and documentaries that you can purchase. The library is also linked with high-speed internet connectivity. To borrow education materials, you need to be a patron.
Name:Dickinson County Library
Address:401 Iron Mountain St, Iron Mountain, MI
Related Site:http://www.dcl-lib.org/
9. Upper Peninsula Veterans Memorial
The U.P Memorial Veterans is dedicated to members of the armed forces in the World War I and II. It represents 15 countries in the Upper Peninsula region and granite eras in other countries. The memorial area is marked by white five pillars representing military branches of defense in the order of power. At the base of each granite, there are names of whose memory is honored. It is located near the Pine Mountain Ski Jump, so it will be convenient to plan for the two areas together. Moreover, it is the perfect spot to begin your ascent to the mountain.
Name:Upper Peninsula Veterans Memorial
Address:Kramer Road, Iron Mountain, MI
Related Site:http://exploringthenorth.com/veterans/memorial.html
10. The Braumart Theater
The Braumart Theater is the oldest in Iron Mountain. It is popularly known as the "finest amusement house of Milwaukee." It is a dynamic center that hosts numerous incredible activities from January to December. Some of the activities include live band concerts, cultural festivals, scientific talk shows and traditional dances. For kids, there are trending series animations, games and talk shows. The architectural work after its restoration is also something to admire. The theater is open throughout the year, but most special events occur in summer. You can view their calendar of events and purchase tickets on their website.
Name:The Braumart Theater
Address:106 E B St, Iron Mountain, MI
Related Site:https://www.thebraumart.org/
◎ Closing
Iron Mountain ranks as one of the best sightseeing cities with a well-reserved history and protected natural areas. Everything is memorable; from parks, museums, natural reserves, ski resorts, forests to libraries. Whether winter or summer, the above mentioned places will bring the best out of your sightseeing trip in Iron Mountain.