Tahiti : An Ideal Tropical Paradise That Is a Capital to a Group of Islands in the South Pacific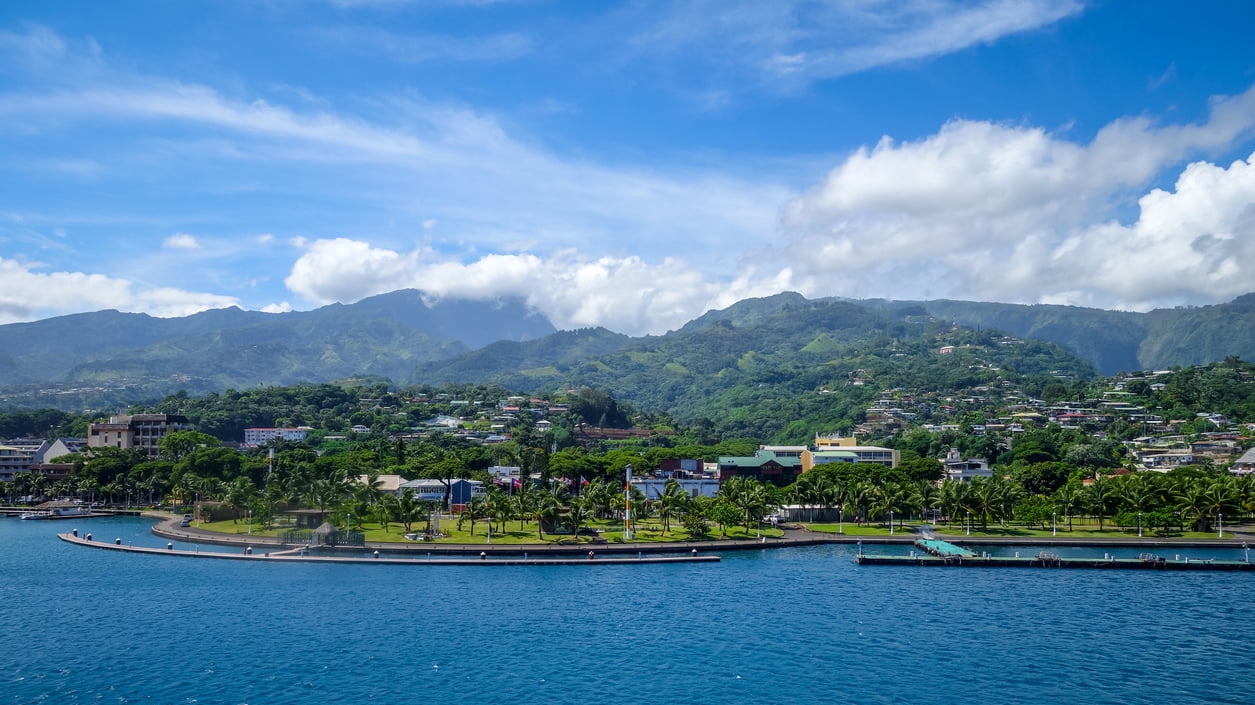 Papeete located in Tahiti is a tropical paradise that serves as the capital of French Polynesia. It is among the best places to visit and experience some black sand beaches. The cultures are mixed from the archipelagos and cacophonous especially the heart islands. Aside from the jewelry craze of the pearls, this Islander capital will have you stocked with adventurous escapades. Below are some top sightseeing recommendations of Papeete.
[x] close
Tahiti : An Ideal Tropical Paradise That Is a Capital to a Group of Islands in the South Pacific:table of contents
1. Aremiti Ferry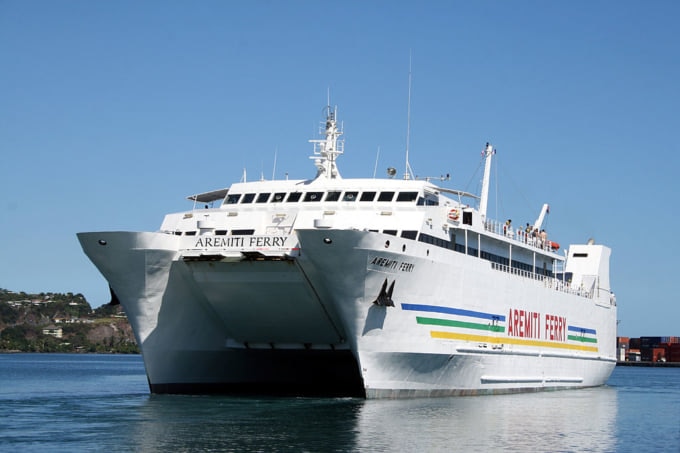 Aremiti Ferry is a comfortable ferry that operates between Tahiti and Moore. The ferry is well-equipped having a snack bar on board which you can visit for bitings and refreshments. It also has plenty of comfortable seats with a lounge area. The ferry is very convenient transferring people and cars 7 days a week from as early as 5:30 am. If you have any queries before your trip you are able to contact them via email as they are ready to assist. The trip takes 35 minutes on a one way trip.
Name : Aremiti Ferry
Address : Porto di Papeete | Moorea ferry station, Papeete, French Polynesia
Related Site : http://www.aremiti.net/
2. Municipal Market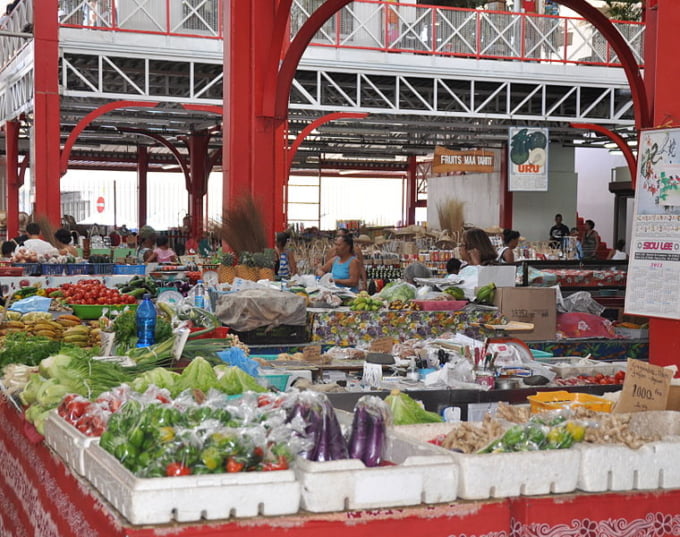 The municipal market of Papeete is the largest in the area housing a great variety of products such as local produce, handicrafts, fish, together with other kinds of souvenirs. The assortment of shops may confuse you as they all offer interesting merchandise on display. Most sightseeing tourists are lured into purchasing clothing and crafts. It may not be the ideal place to buy pearl jewelry but they sell them affordably. The best time to visit the market is Sundays when the streets around the market are closed for the market to take place.
Name : Municipal Market
Address : Francois Cardella Colette Streets, Papeete 98714, French Polynesia
3. Tomb of King Pomare V
Tomb of King Pomare V has incorporated elements of Papeete in its architecture. The construction used real corals which makes it stand out from the rest. The grounds have so much history as it was once the burial grounds for Pomare IV who was his mother. Pomare V had given instructions about the burial site and had instructed his mother excavated and the burial site left for him as he wished to have ocean views from his burial point. Aside from the main tomb, there is also an interesting circular structure with rocks that make a representation of the islands around the area.
Name : Tomb of King Pomare V
Address : Arue, French Polynesia
4. The Robert WAN Pearl Museum
The Robert WAN Pearl Museum gives the best insight of the history and rising of pearls in Papeete. The history covers different cultures and civilizations highlighting the largest around Tahiti. The largest is about 26 mm in circumference in silver color and weighs 8.7 grams. It has been nicknamed the Robert WAN. Visitors sightseeing are taught how pearls are grafted as well as getting a glimpse of the most beautiful cultured gems in the world. This is the ideal place to learn the secrets of pearl farming as well as give you an insight on choosing the right pearls when making a purchase.
Name : The Robert WAN Pearl Museum
Address : 56 Avenue du Commandant Destremau, Papeete, French Polynesia
Related Site : http://robertwan.com/
5. Arahoho Blowhole
Arahoho Blowhole offers amazing viewpoints that are bound to wow a nature fanatic. The blowhole is the main attraction especially the hissing water as it gushes upwards. The best time to experience the blowhole is when the tides are high. Since the viewpoint is accessible on foot, you will have to use a winding path around the hills as you get more views of your surroundings. There are awesome volcanic rocks which can be seen and a lot of crabs tend to evade the area. If you choose to drive, there is a designated parking area at the beginning of the tunnel.

Name :Arahoho Blowhole
Address : Faaurumai, French Polynesia
6. Paofai Gardens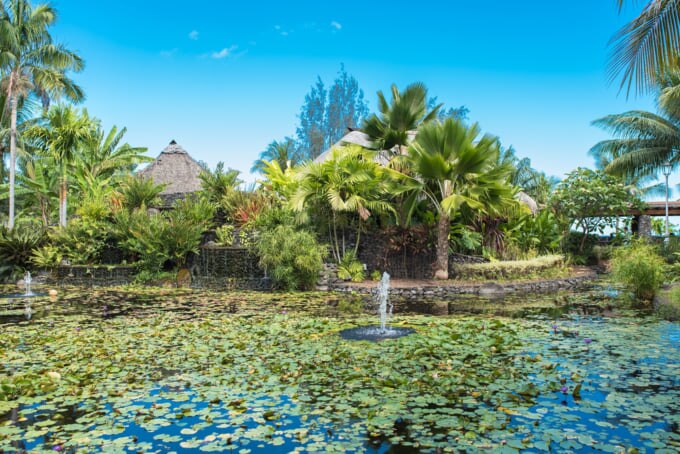 Photo by Pascale Gueret/shutterstock.com
Paofai Gardens are beautiful gardens at the center of Papeete. The area is full of life with many locals enjoying the grounds with their families. There is a playground area for the children as well as nice walk paths along the water's edge. Since it can get very hot and humid, there are outdoor showers that you can use to cool off if you dare. Aside from this, open spaces provide room for exercising as well as amazing views of the trees and lush green.

Name : Paofai Gardens
Address : Boulevard Pomare, Papeete 98714, French Polynesia
7. Notre Dame Cathedral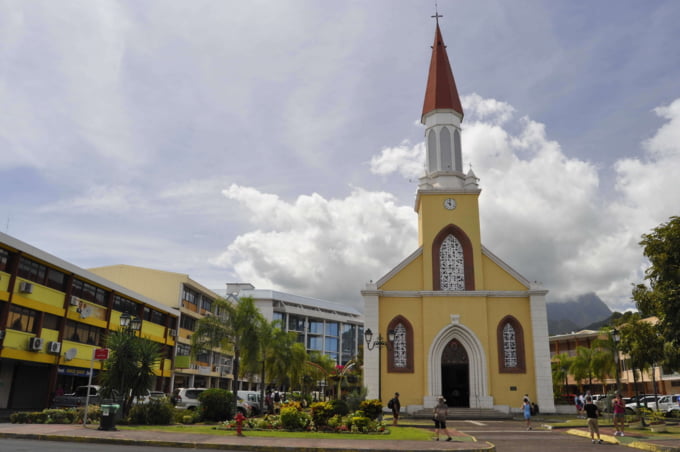 Photo by Nenad Basic/shutterstock.com
Notre Dame Cathedral is an important worship center in Papeete. It may not be such an ideal place to go sightseeing during mass as it may seem disrespectful. The style is Polynesian with stained glass windows which are interesting giving off a Gauguin style. Most Catholics honor the grounds as their cathedral of choice despite it being different from most churches across Europe. This is also because they are a minority denomination of Papeete. A good time to visit is during the week when there are fewer activities taking place.

Name : Notre Dame Cathedral
Address : Rue du General de Gaulle Papeete Society Islands, French Polynesia
Related Site : http://www.diocesedepapeete.com/
8. Manua Exquisite Tahitian Art
Manua Exquisite Tahitian Art is a gallery that hosts a wide collection of art from some of the most talented artists across the region. These collections have been brought together by Raiman Poroi who is a passionate collector. Some of the greatest diversities of the islands are well displayed at this gallery. Some of the items are for sale and you can take home some amazing pieces for gifts or personal use. The beautiful artworks and carvings are unique hence you may not find the same pieces anywhere else.
Name : Manua Exquisite Tahitian Art
Address : Boulevard Pomare | Front de mer Place Vaiete, Papeete, French Polynesia
Related Site : http://www.manuatahitianart.com/
9. Fautaua Waterfall
Fautaua Waterfall is among the tallest waterfalls found across the world. The waterfall is 980 feet tall cascading over volcanic cliffs. There is a valley entrance which is accessible via a bus that costs about $ 2. Touring the waterfalls needs tourists to obtain a permit from the city hall that costs $6. The paths are flat allowing an easy hike to the waterfalls. Once there, you can swim, jump or slide into it as you enjoy the water. It is advisable to use a waterproof camera as it may get slippery and wet.
Name : Fautaua Waterfall
Address : Papeete, French Polynesia
◎ Closing
Throughout the year, Tahiti (Papeete) offers tourists a lot to explore. From the local markets to seas of pearls. Papeete ensures you carry something to remember this magical heaven. During the month of July, you are able to experience the largest fiesta of Papeete. Whale watching is ideal during the month of October making it a thrilling experience. Since the culture is mixed, you may choose to experience high-end hotels or traditional Tahiti lifestyle.