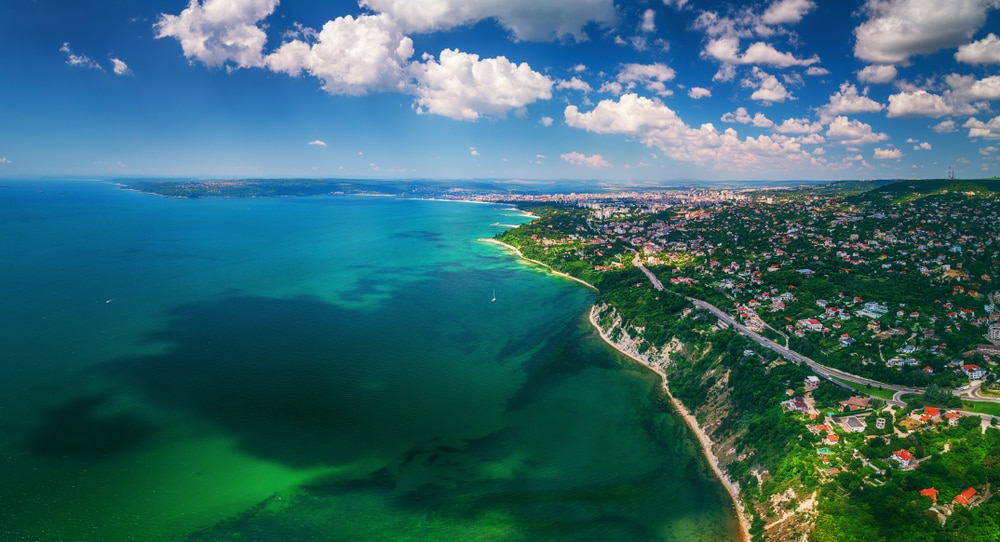 Photo by Valentin Valkov/shutterstock.com
Varna : A Haven for Historians with Rich Culture, Heritage and Marvelous Architecture
Varna is a port city located in Bulgaria and is popular for architectural magnificence and rich heritage and history. The museums around the city bring together the history of Green, Romans and Ottoman culture and antiques under the same roof. It is a summer retreat and youthful place with vibrant culture and aura. The streets are lined by cool and fun bars and nightclubs. The city is also home to oldest Gold treasure in the world that dates back to around 6000 years ago. Here are the best 10 places to see in and around Varna:
table of contents
[x] close
Varna : A Haven for Historians with Rich Culture, Heritage and Marvelous Architecture
1. The Sea Garden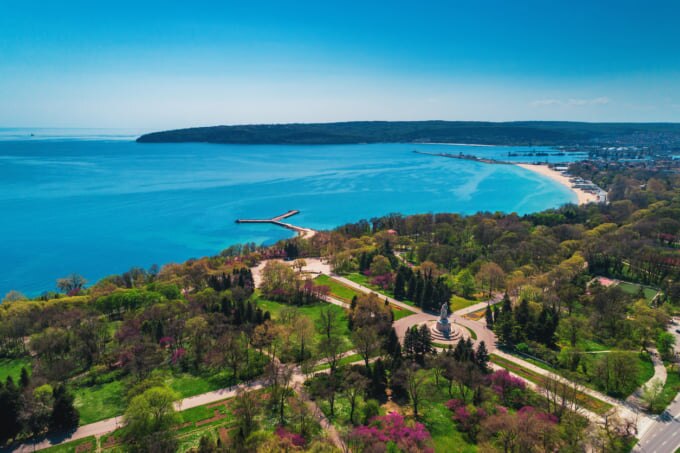 The Sea Garden is the largest and oldest public park of Varna known for its verdant surrounding and surreal atmosphere. It is located along the coast on the Black Sea and is an iconic architecture. Until 19th century the site was a barren field post which the development of the area started. It started with a small garden in 1862 and now has expanded to acres of land. It is one of the best places to relax and perfect for family outings. There is a statue of Yuri Gagarin, zoo for families, casinos and a dolphinarium.
Name:The Sea Garden
Address:Varna, Bulgaria
2. Aladzha Monastery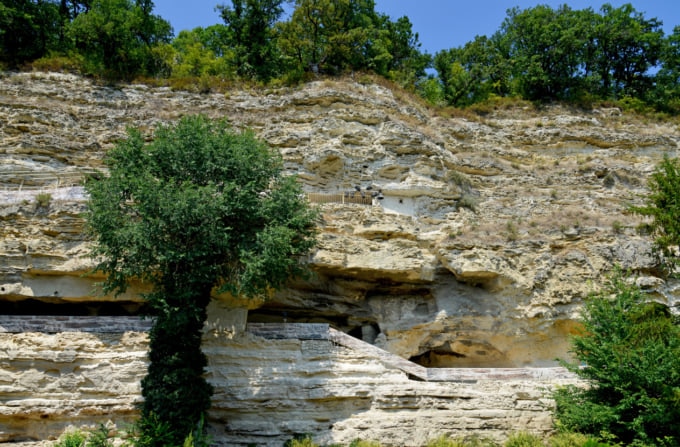 The monastery is a medieval orthodox Christian cave monastery that is located nearly 17 km from the city center of Varna. It is a surrounded by a protected forest area and is hewn into a 25m high vertical karst cliff. The Orthodox cave like monastery is man-made and interesting terrain to explore. There are mosaics present inside the caves. There is a neat forest trail through which you can reach the catacombs. The grotto within the monastery is a popular destination.
Name:Aladzha Monastery
Address:ul. "Tsar Simeon I" 6 А, 9000 Varna Center, Varna, Bulgaria
Related Site : http://www.bulgariamonasteries.com/en/aladja_monastery.html
3. Museum of Archaeology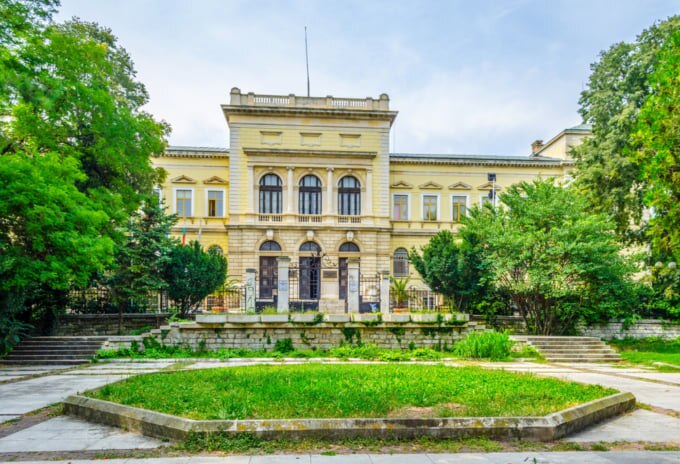 Photo by trabantos/shutterstock.com
The archaeological museum is a Roman heritage museum that displays huge collection of art and artifacts. The most exclusive display is the Gold of Varna that dates back to around 6000 years. It was constructed in 1892 – 1898 in a simple style which was later reconstructed to a baroque style. The museum has some original collection from Paleolithic age that dates back to around 1000 years and is from 7th to 8th century. The tomb of necropolis was established with 1.5 kg of gold.
Name:Museum of Archaeology
Address:bul. "Knyaginya Maria Luisa" 41, 9000 Varna Center, Varna, Bulgaria
Related Site : http://www.archaeo.museumvarna.com/en/
4. The Petrified Forest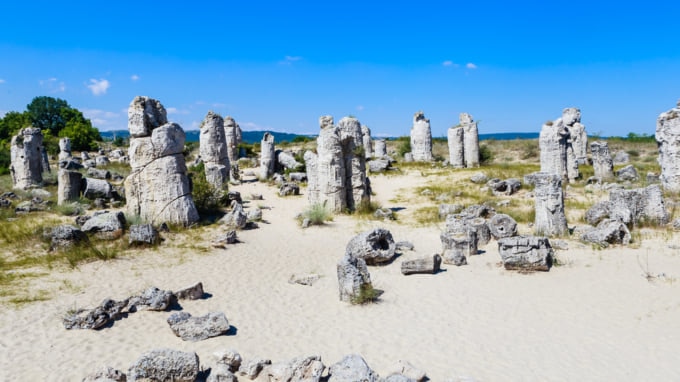 Photo by nikolpetr/shutterstock.com
It is also known as Pobitti Kammuni and has number of theories and hypothesis associated with it. The interesting fossil forest was first found out by Russian archaeologist Victor Teplyakov who was also a correspondent in the 1829 Russo-Turkish War. The historic architecture depicting stone pillar was noted in 1854 by William Hamilton which was a natural phenomenon. The stone pillars are geological formation which makes the place pretty interesting and intriguing. It is a field of stone columns that covers an area of around 13 square kilometers.
Name:The Petrified Forest
Address:Aksakovo, Bulgaria
Related Site:http://nature.museumvarna.com/en/other
5. Ethnographic Museum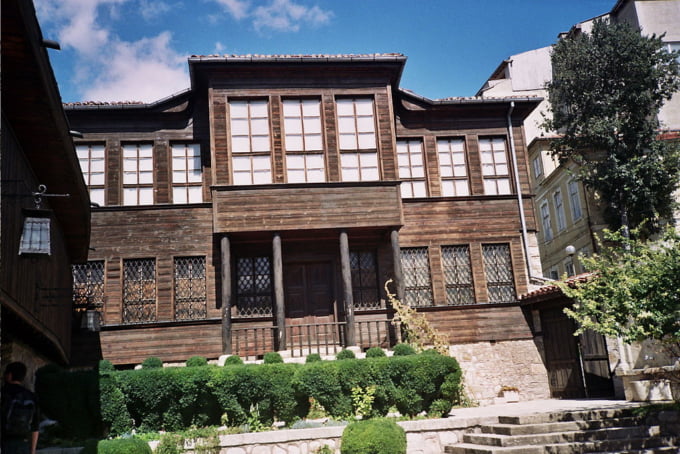 The museum is a mix of eccentric culture and style of Varna region starting from 19th and 20th century. It is an interesting museum that is popularly known for small ancient plough that was used for earth ploughing in the starting of the 20th century. The museum also has number of national costumes that depicts the culture of Varna region. The traditional costumes belong to number of different demographic groups. The museum is an interesting mix of heritage, culture and tradition.
Name:Ethnographic Museum
Address:ul. "Panagyurishte" 22, 9000 Varna Center, Varna, Bulgaria
6. Roman Thermae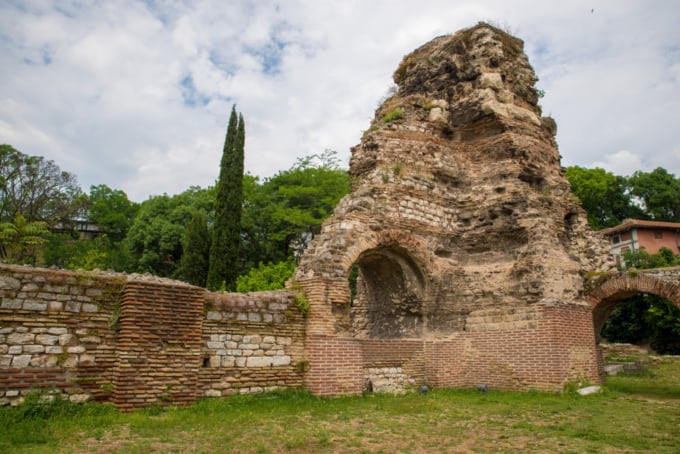 Photo by villorejo/shutterstock.com
The thermal baths were built at the end of 2nd A.D and is the biggest in the Balkin Peninsula. It is located southeast of Varna and was built for the Roman city of Odessus. There is 25 metres tall building within the premises and remains or ruins of the connection can be still seen. The baths were heated with help of a network of underground pipes. They are the largest ancient building in Bulgaria and entry is from the northern side followed by stairs leading to antechamber. There are marble slabs and the walls display intricate detailing.
Name:Roman Thermae
Address:ul. "San Stefano", 9000 Varna Center, Varna, Bulgaria
7. Varna Cathedral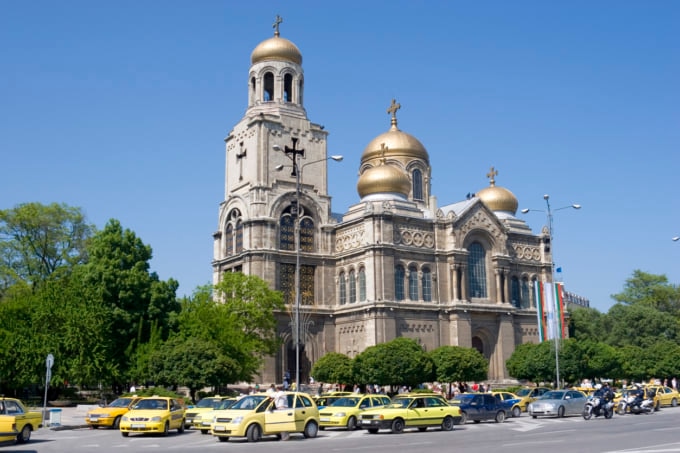 The Varna Cathedral is also known as "The Assumption of the Mother of God" Cathedral and is a symbolic architecture of the city. The splendid design and intricate façade style with copper domes make it absolutely stunning. The first stone for construction was place by Prince Alexander in 1880. The roof covered with copper domes and the limestone like walls of the cathedral makes the combination elegant and awe-inspiring. The decoration for the cathedral started in the year 1949 and with reconstruction, the roof is built with gold and silver material.
Name:Varna Cathedral
Address:1 "Cyril and Methodius Square, Varna, Bulgaria
8. Euxinograd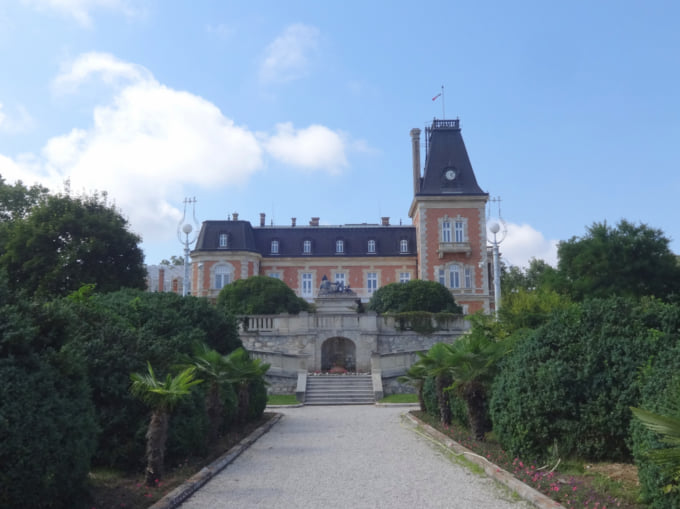 Photo by Peter McDonough/shutterstock.com
It was a monastery before but it was reconstructed through the Bulgarian revival. The head of state Prince Ferdinand I hired ace architects from France to design and revamp the place into French inspired chateau. The environment and garden have number of imported plant species like Atlantic cedar and many greenhouses that have number of exotic winter plants. The place also has an old winery that completes the aura of the place. It is currently the summer residence of the president and outer building is open for tourists. The Bulgarian revival style is a picturesque building.
Name:Euxinograd
Address:St. Konstantin and Helena, Residence Euxinograd, 9002, Varna, Bulgaria
Related Site:http://visit.varna.bg/en/euxinograde.html
9. Monument of Tsar Kaloyan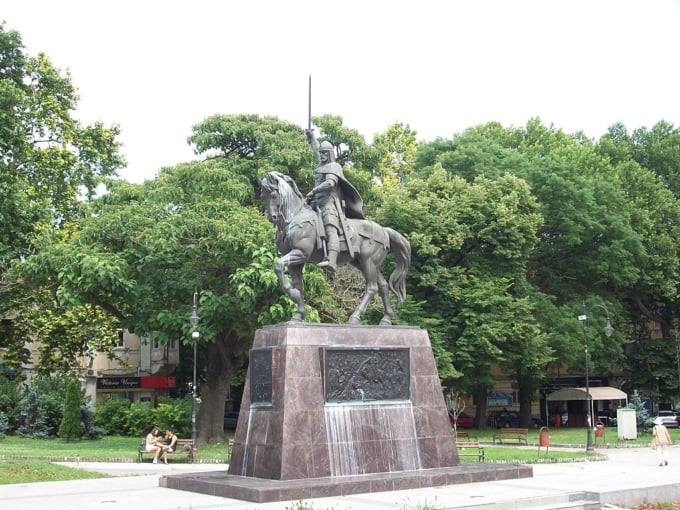 Photo by commons.wikimedia.org
The monument located in the city of Varna was designed by team from Veliko Tarnovo and the main architect was Milen Marinov. The monument was sculpted by Boris Borisov and Konstantinov. The monument is made of brass and stands at a height of around 8 metres. The monument has historical association and represents rule of Tsar Kaloyan and how he dealt with the functioning and siege of Varna. It is for understanding how he dealt with Church of Rome and crusaders.
Name:Monument of Tsar Kaloyan
Address:3, Knyaginya Maria Louisa Blvd., 9000 Varna Center, Varna, Bulgaria
10. Retro Museum
The Retro Museum in Varna is very interesting and was opened on 1st May, 2015. It is a unique museum that displays collection from period 1944 – 1989 depicting on how Bulgarians lived their social lives. There are number of products that are displayed like Russian vacuum cleaners, Polish cosmetics, desirable & vintage cars etc. It is spread around an area of 4000 square meters and is located in the biggest mall in Varna. The museum was founded by Tsvetan Atanasove and boast collection of around 50 cars that are retro now.
Name:Retro Museum
Address:GRAND MALL, parking level 1, 2 Akademik Andrey Sakharov Str., 9000 Varna, Bulgaria
Related Site : https://retromuseum.bg/en/homepage/
◎ Closing
Varna is a historic place with a rich heritage and culture. With number of museums and architectural influence, the city has influenced many history loving tourists from all across the globe.