Kuala Lumpur: Ten Incredible Things to Do in the Capital of Malaysia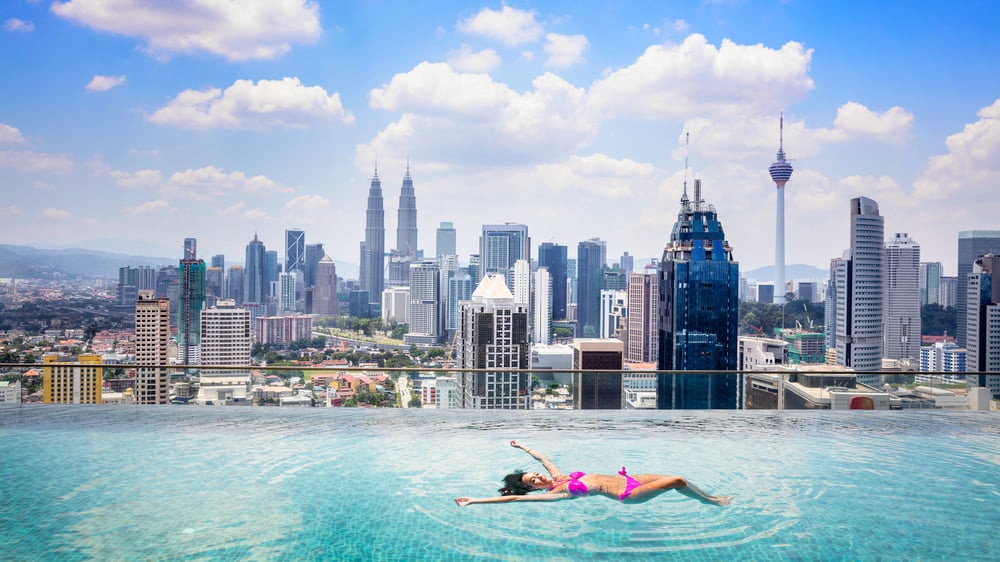 Photo by Patrick Foto/shutterstock.com
Located in the west of Malaysia, Kuala Lumpur is the heart of the country and a melting pot for cultures all over the world who now call this lively city home. Due to its diverse mix of cultures, the city is a culinary wonderland and offers some amazing restaurants from cuisines all over Asia and beyond. There's also an endless list of things to do such as beautiful flower gardens, bird gardens, the Islamic Museum, the Twin Towers and many other shopping areas.
[x] close
Kuala Lumpur: Ten Incredible Things to Do in the Capital of Malaysia:table of contents
1. Petronas Twin Towers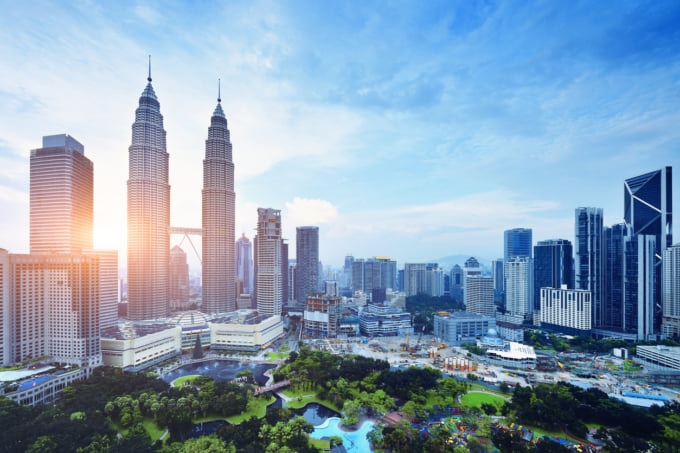 Once the tallest towers in the world from 1998 to 2004, the Petronas Twin Towers are located at the heart of Kuala Lumpur. These incredible towers are some of the most beautiful and largest engineering works in the world rising up 452 meters above the city. Apart from heading up to the observatory for a stunning view, there are also a wide array of shops below the towers along with entertainment venues restaurants and art galleries to easily fill up a day with things to do.
Name:Petronas Twin Towers
Address:Concourse Level, Petronas Twin Tower, Lower Ground, 50088, Wilayah Persekutuan Kuala Lumpur, Malaysia
Related Site:http://www.petronastwintowers.com.my/
2. Kuala Lumpur Bird Park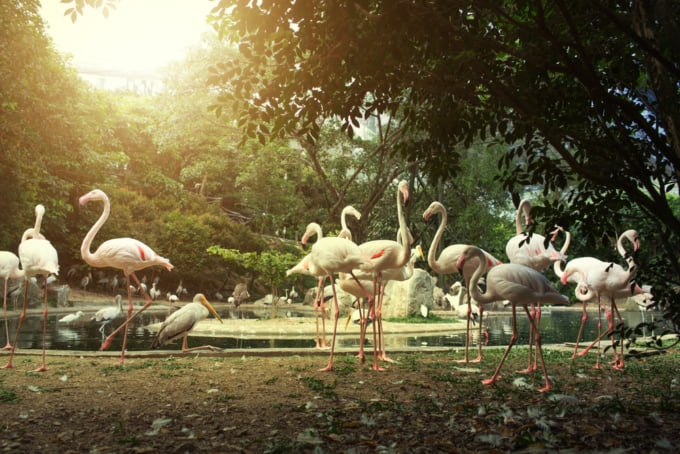 Photo by GlebSStock/shutterstock.com
Kuala Lumpur Bird Park is located in the center of Perdana Gardens. This park is distinguished from other parks by allowing the birds to freely fly around the park. Instead of keeping them in cages, there is a high and transparent net to prevent birds from leaving the park. The park is one of the most beautiful areas of greenery in Malaysia with a number of waterfalls, rivers and lakes spread out across its grounds. Here you'll find around 200 species of birds with around 3000 birds in total.
Name:Kuala Lumpur Bird Park
Address:KL Bird Park, 920, Jalan Cenderawasih, Perdana Botanical Gardens, Kuala Lumpur, Malaysia
Related Site:http://www.klbirdpark.com/
3. Butterfly Park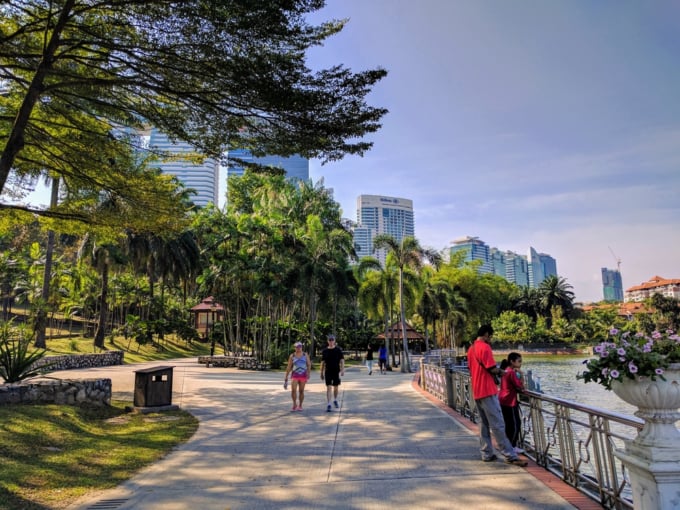 Photo by Ugo Burlini/shutterstock.com
Another park famous for its spectacular nature from the various species of green plants and beautiful butterflies, Kuala Lumpur's Butterflies Park is one of the largest reserves of the world's 6,000 butterfly species. The Butterfly Park has a large area of about 80,000 square feet and is located next to the bird park, making it easy to cover both parks in one day.
Name:Butterfly Park
Address: Taman Tasik Perdana, Jalan Cendarasari, Kuala Lumpur, 50480 Malaysia
Related Site:http://www.klbutterflypark.com/
4. Chinatown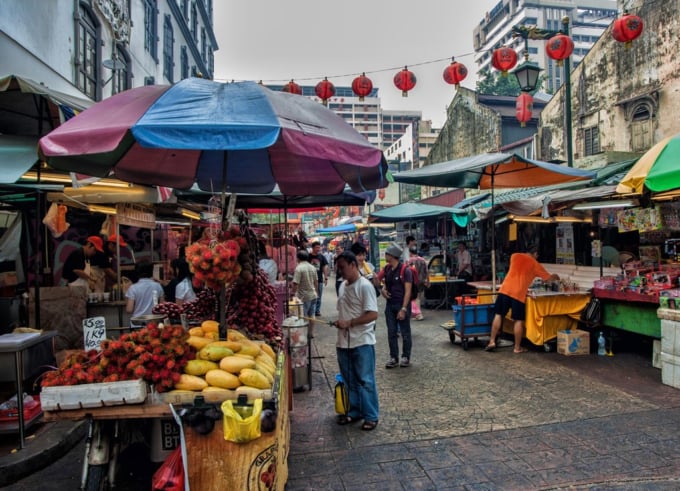 Photo by commons.wikimedia.org
Kuala Lumpur's Chinatown is one of the largest and most popular markets in the world, not just Malaysia. Located at the heart of a vibrant business, tourist and commercial district in the popular Bayatling area, the market is home to thousands of commercial goods such as clothing, gifts, perfumes and much more. You'll also find hundreds of shops selling fruits, produce and street eats, a great place to start sampling some of the diverse options the city offers.
5. Batu Caves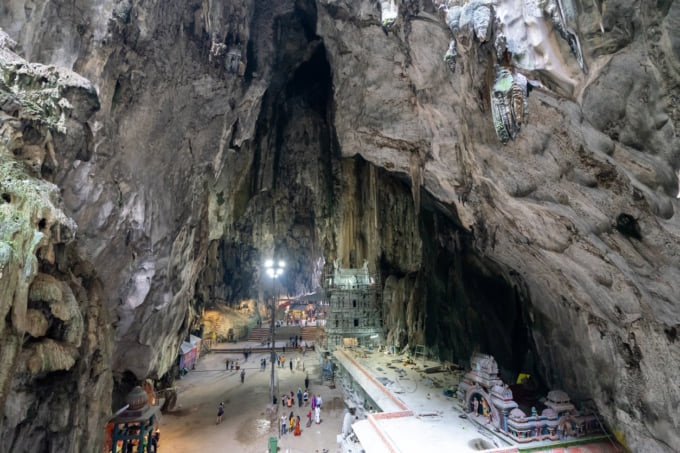 Batu caves in Malaysia is an important place for the Hindu population of Malaysia, named after the Batu River that flows into the hill there. The site is particularly popular during the annual Hindu festival. Here you'll find a number of polychrome temples and motifs of the Hindu religion. Batu caves can be used in more than one way. It is possible to use the monorail, car or train called KTM. The Batu caves are a limestone hill with some caves, temples and Hindu shrines. The Batu caves contain three caves, which were made over 400 million years ago.
Name:Batu Caves
Address: Gombak, 68100 Batu Caves, Selangor, Malaysia
Related Site : http://www.malaysia.travel/en/nl/places/states-of-malaysia/selangor/batu-caves
6. Masjid Negara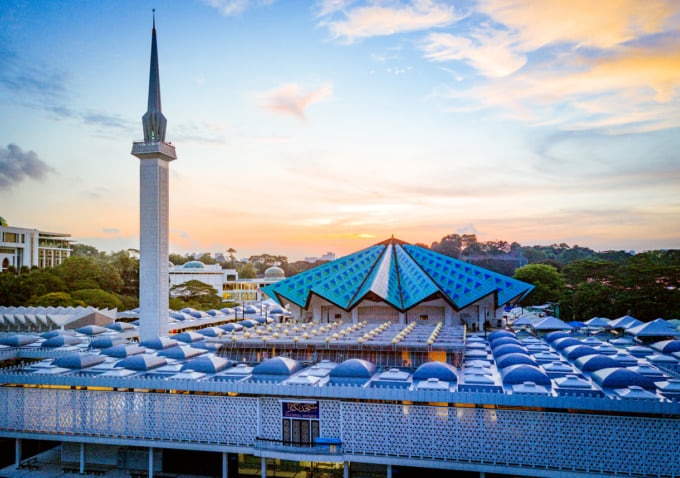 Masjid Negara is one of the most important tourist attractions in Kuala Lumpur and one of the most important landmarks of Islamic architecture in the country. Located in the center of the city close to Kuala Lumpur's old train station, the mosque features some beautiful Islamic decorations, traditional calligraphy art and is adorned with many scenic ponds and fountains.
Name:Masjid Negara
Address:Jalan Perdana, Tasik Perdana, 50480 Kuala Lumpur, Wilayah Persekutuan Kuala Lumpur, Malaysia
7. Sultan Abdul Samad Building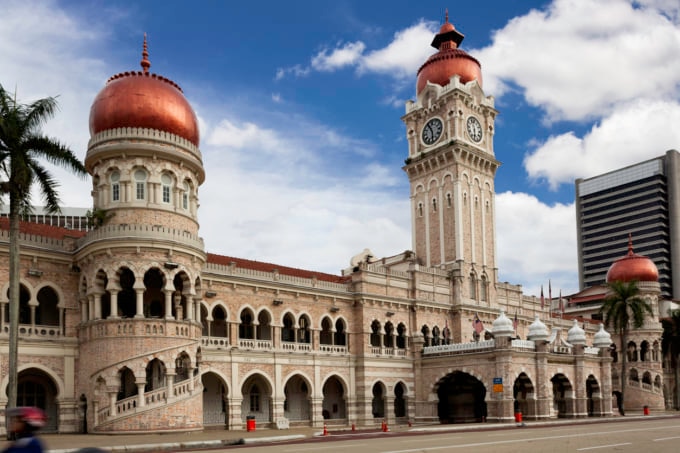 This beautiful structure dates back to the late 19th century, first used as government offices in its early years and houses British colonial administration offices. In 1974, the name of the building was changed to Sultan Abdul Samad, who was governor of Selangor when it was established and built. Today, the building is used as an office for the Ministry of Information, Communication and Culture. The building consists of two floors and has a length of 137.2 meters, including large balconies, some decorative towers, a central clock tower and others.
Name:Sultan Abdul Samad Building
Address:Jalan Raja, City Centre, 50050 Kuala Lumpur, Wilayah Persekutuan Kuala Lumpur, Malaysia
Related Site:http://www.selangor.gov.my/index.php
8. Kuala Lumpur Tower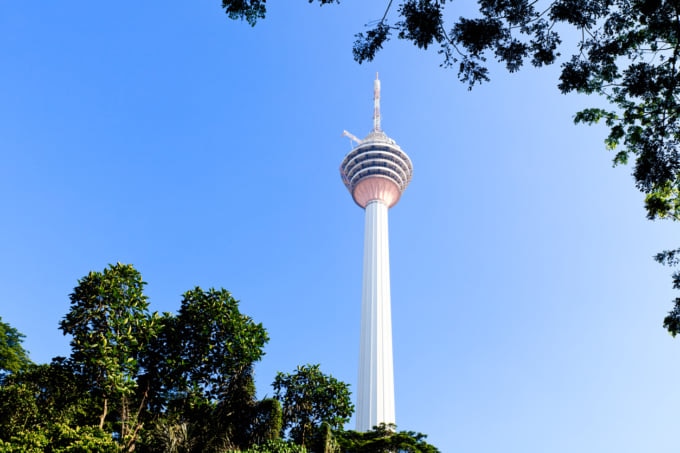 This impressive tower stands as a symbol of the city of Kuala Lumpur reaching up to a height of 421 meters. Along with its stunning observation platform, with views out over to the iconic Petronas Towers, you'll also find a number of shops and restaurants in and around the structure.
Name:Kuala Lumpur Tower
Address:2, Jalan Puncak, Kuala Lumpur, 50250 Kuala Lumpur, Wilayah Persekutuan Kuala Lumpur, Malaysia
Related Site:https://www.menarakl.com.my/
9. Central Market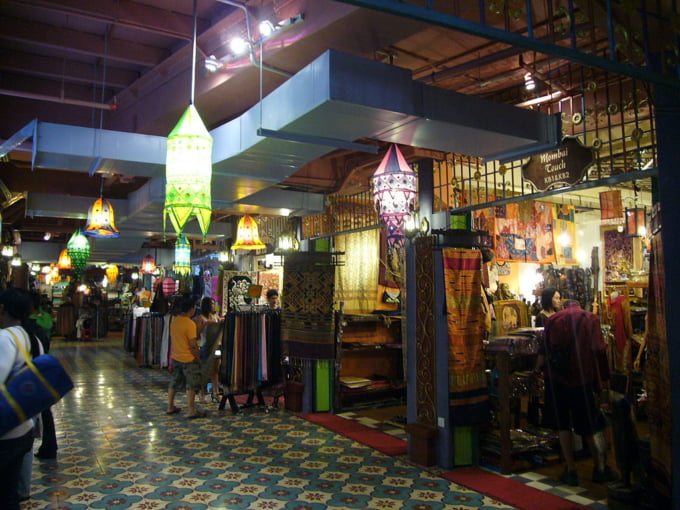 Photo by commons.wikimedia.org
The Central Market is the center of Malaysian culture, heritage, arts and crafts. It is the first shopping destination for most of Kuala Lumpur's visitors, especially lovers of unique Malaysian textiles, clothing and souvenirs. The market, along with shops, shopping malls and food stalls, which is famous for art exhibitions and film shows.
Name:Central Market
Address:Jalan Hang Kasturi, City Centre, 50050 Kuala Lumpur, Wilayah Persekutuan Kuala Lumpur, Malaysia
Related Site:http://www.centralmarket.com.my/
10. Museum of Islamic Art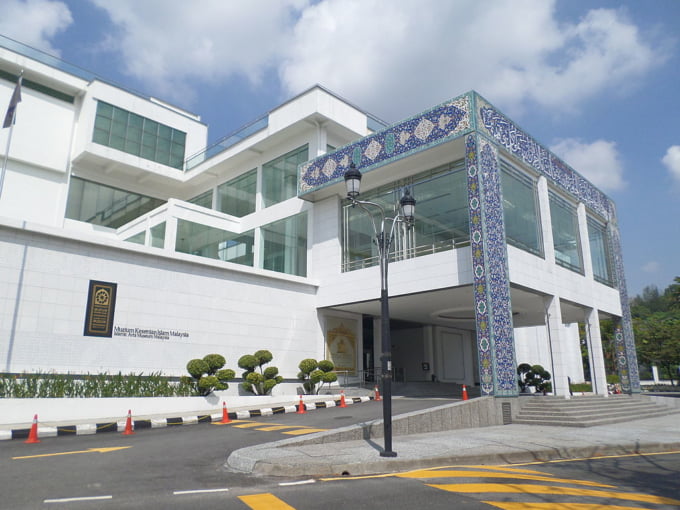 Photo by commons.wikimedia.org
The Museum of Islamic Art was opened to the public in 1998, and is located in the Perdana Botanic Garden at the heart of the city. It is the largest museum of Islamic art in Southeast Asia and contains about 7,000 artifacts that shed light on the Islamic world such as weaving work, ceramics and armor, Islamic glassware as well as a huge structure that embodies the Sacred Mosque in Mecca.
Name:Museum of Islamic Art
Address:Perdana, Jalan Lembah, Perdana Botanical Gardens, Kuala Lumpur, Malaysia
Related Site:http://www.iamm.org.my/
Conclusion
The capital of Malaysia, Kuala Lumpur, is home to a variety of attractions and sightseeing, from the Petronas Tower to the stunning gardens found around the city. You'll find some of the best found in South-east Asia, the city is a melting pot of different Asian cultures which shows in its vibrant cuisine.