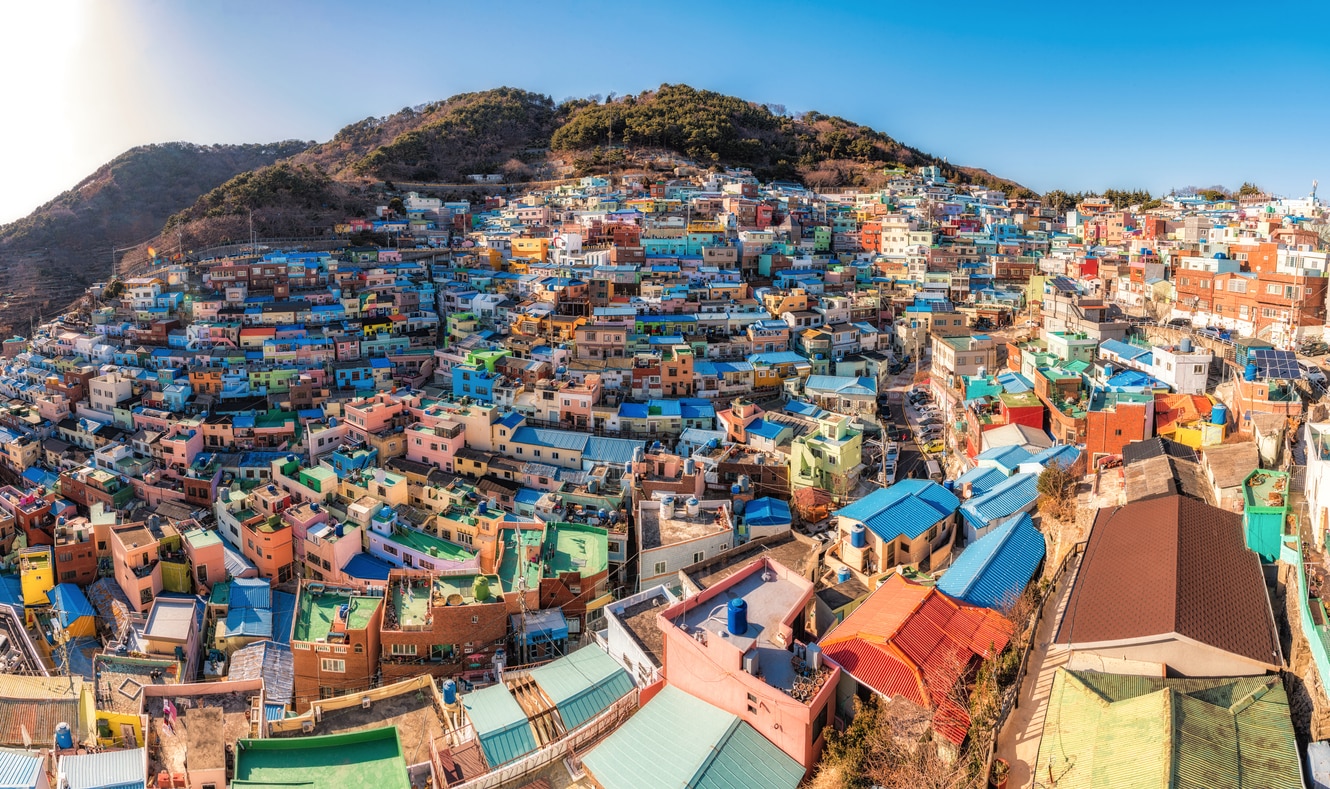 The Top 10 Things to Do in South Korea's Seaside City of Busan
Busan is a beautiful port city in the southeast of South Korea. It is the second-largest city in the country and also the second most-populous after the capital Seoul. It is home to the country's largest and busiest port, the ninth-busiest in the world, as well as being home to the largest industrial area and some of the best beaches in the country. Here are ten of the top things to do when visiting Busan.
table of contents
[x] close
The Top 10 Things to Do in South Korea's Seaside City of Busan
1. Busan Tower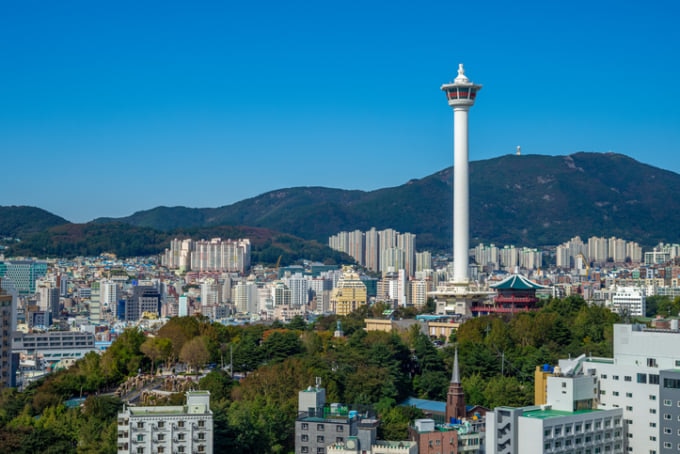 Offering impressive 360° views around the city, Busan Tower stands next to the coast at a height of 120 meters. The tower is located in Yongdusan Park towards the south of the city. It's one of the best places to get a good view over Busan and the surrounding scenery. You'll also find a cafe there where you can enjoy the views at a slower pace while sipping on some coffee.
Name: Busan Tower
Address: 37-55, Yongdusan-gil, Jung-gu, Busan

2. Gamcheon Culture Village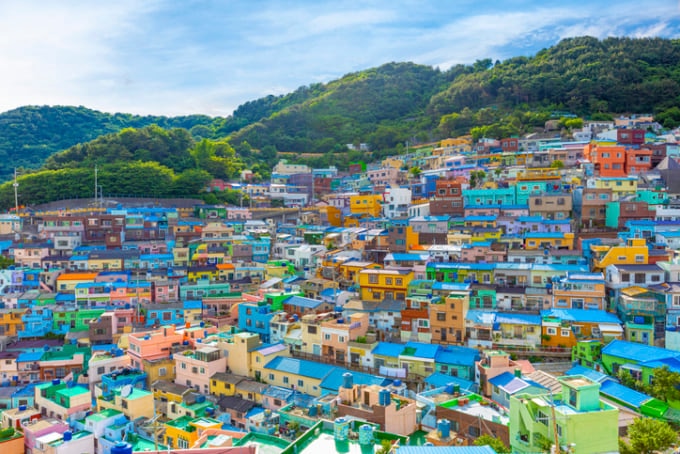 Gamcheon Culture Village is a village built on the slopes of a coastal mountain in Gamcheon-dong in the city's Saha District. The area is known for its brightly painted houses, twisting alleys, and steep streets and is a must-see while on a tour of Busan. Many murals and sculptures were created by residents and now give life to the alleys making it a nice place to stroll about. There are a number of stalls and cafes selling local delicacies like the famous ssiat hotteok, a kind of Korean fried pancake filled with seeds that's famous in Busan and well worth trying.
Name: Gamcheon Culture Village
Address: Gamcheon-dong, Saha District, Busan, South Korea
Official website URL: http://www.gamcheon.or.kr/
3. Jagalchi Fish Market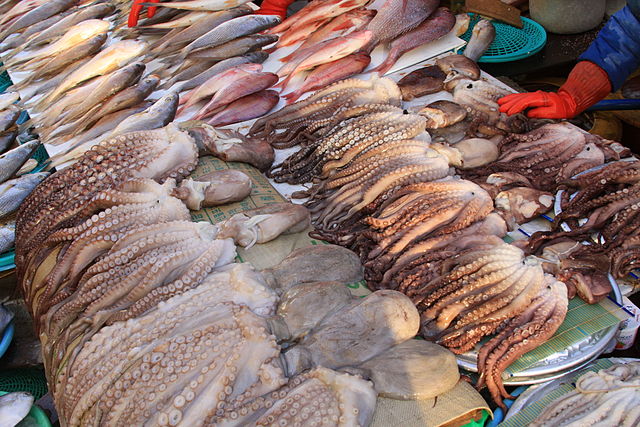 Jagalchi Fish Market is a must visit for anyone who is traveling to Busan. Located near the Nampo Port in Jung-gu, it is South Korea's largest seafood market. Entering the market, you'll be met by rows of stalls selling all kinds of live seafood from their tanks. You can buy whatever takes your fancy on the first floor and then head to the second floor where you'll find a food court. Here you can give instructions on how you want your food cooked as you wait on the many seats available. There are also many other vendors on the same floor selling all kinds of dried seafood. Make sure to try sannakji, a live octopus dish famous worldwide, for a unique food experience in the city.
Name: Jagalchi Fish Market
Address: 52, Jagalchihaean-ro, Jung-gu, Busan
Official website URL: http://jagalchimarket.bisco.or.kr/
4. Haeundae Beach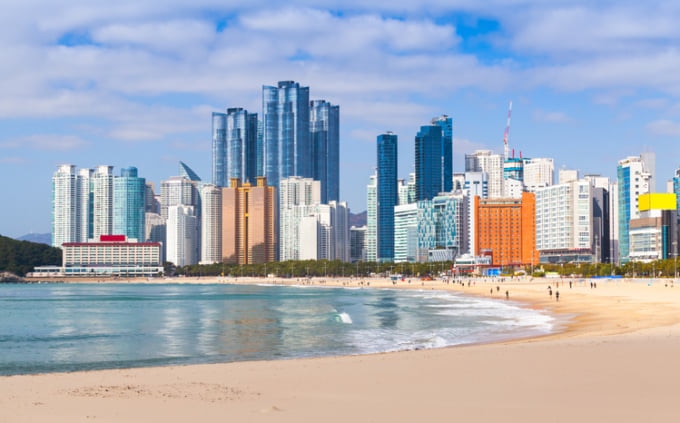 Haeundae Beach is a 1.5-kilometer-long beautiful stretch of beach on the eastern shores of Busan. The seaside spot is popular among locals and tourists alike and is a short walk from downtown Busan. During the summer months, umbrellas line the beach while hundreds of people play about in the water making it one of the liveliest places in the city. Due to its large size and accessibility, it is also used as a venue for many outdoor events and festivals including the renowned Busan International Film Festival. The beach also has a popular fishing area where you can fish while enjoying the sights. Busan's other beaches are smaller but equally impressive and include Gwangalli, Gangneung, and Hyeopjae Beach.
Name: Haeundae Beach
Address: 264, Haeundaehaebyeon-ro, Haeundae-gu, Busan
Official website URL: http://eng.haeundae.go.kr/
5. Igidae Park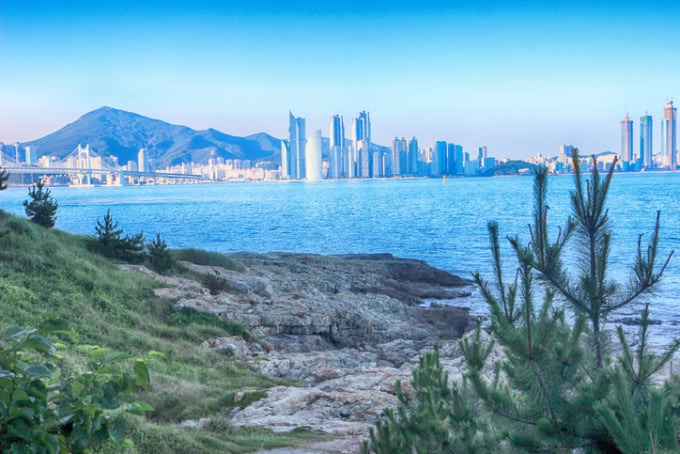 Igidae Park is located over on a hill in Yongho-dong, Busan and is one of the most beautiful places in the city. It's a rocky area with cliffs and boulders that connect the mountain to the ocean. The popular ocean walk trail takes you from either end of the park in a straight line with plenty of things to see on the way. The hike is relatively short and easy with fantastic infrastructure including bridges, benches, and stairs. If you are tired after your hike you can set up your fishing gear or a picnic with friends and family as you enjoy the stunning view of the city across the bay.
Name: Igidae Park
Address: 68 Igidaegongwon-ro, Nam-gu, Busan

6. Busan Museum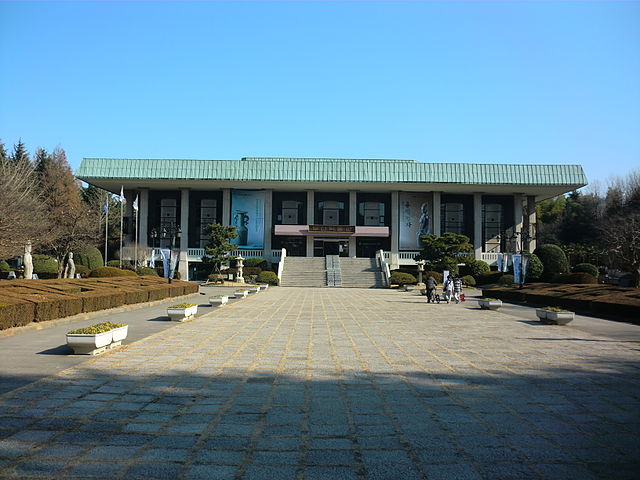 Busan Museum was opened in 1978 at the western end of the UN Park in Daeyeon. Since then, it has become one of the must-visit places in the city with a wide range of exhibits spread over its two floors telling the history of the city and surrounding region from Paleolithic times through to modern times. Take a journey through time and see how Busan developed from a small fishing village into a port town and then to the large city it is today. The museum is fairly large but well-organized and the exhibits all have English translations.
Name: Busan Museum
Address: 63, UN Pyeonghwa-ro, Nam-gu, Busan
Official website URL: http://english.busan.go.kr/museum/index
7. Geumjeongsan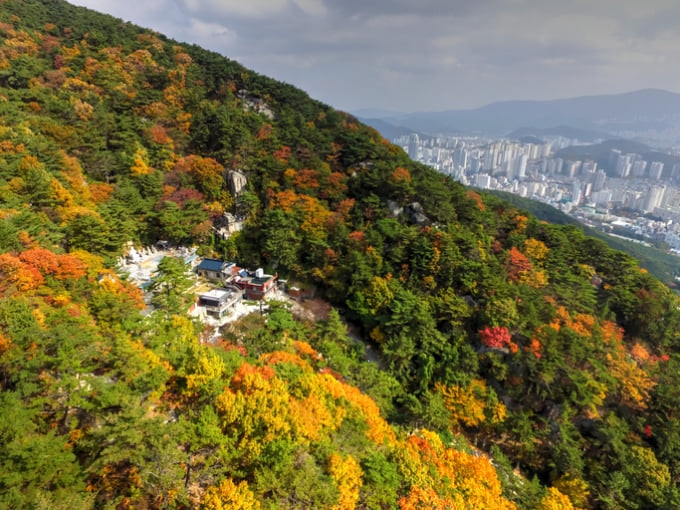 Geumjeongsan is an outdoor lover's paradise and also one of the main landmarks in the city of Busan. Its strategic position overlooking the sea was recognized long ago with the area primarily used for defensive purposes. The mountain has several peaks with the highest rising over 800 meters above sea level. The scenery here is extremely beautiful with rocky cliffs, dense forest, and wildlife, as well as clear waterfalls and springs.

The hike up the mountain takes about two hours and though strenuous, you'll be rewarded with amazing panoramic views of the city and its surroundings, which makes the summit a popular location for photographers. There are also several attractions nearby including the Beomeosa Temple, Geumjeongsanseong Fortress, Geumgang Gongwon Park and Gukcheongsa Temple.
Name:Geumjeongsan Mountain
Address:38, Dongmun-ro, Geumjeong-gu, Busan

8. The Busan Aquarium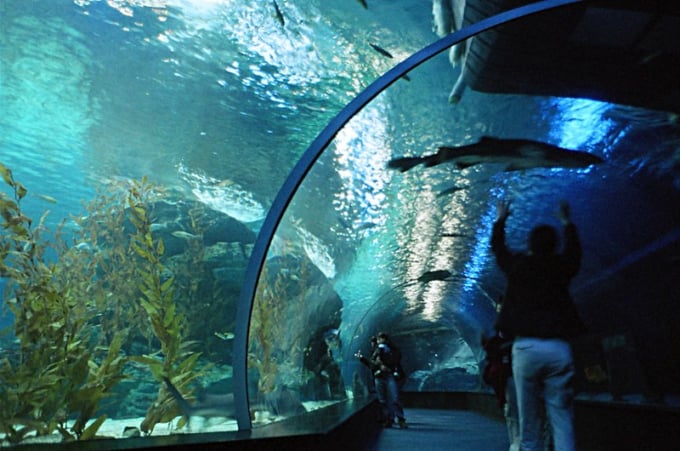 Located next to the popular Haeundae Beach, the aquarium is home to over 250 marine species and has over 10,000 kinds of fish and marine life on display. The aquarium has eight themed zones taking you on a journey of the different aquatic environments with various creatures from across the world. There is also an ocean tunnel offering visitors an amazing 180° view of the ocean which allows for different sea creatures to hover above.
Name: The Busan Aquarium
Address: 266 Haeundaehaebyeon-ro, Jung-dong, Haeundae, Busan, South Korea
Official website URL: https://www.busanaquarium.com/en/
9. Busan Museum of Art
The three-story building is a work of art itself with a beautiful exterior and well-manicured lawns captivating the senses from the moment you arrive. It has a total floor area of 21,000 square feet and is home to a large collection of art, mostly Korean but with other works from overseas too. Apart from the exhibition room, it also has a children's museum, library, and an outdoor sculpture park.
Name: Busan Museum of Art
Address: APEC-ro, U-dong, Haeundae, Busan, South Korea
Official website URL: https://art.busan.go.kr/eng/index.jsp
10. Busan Cinema Center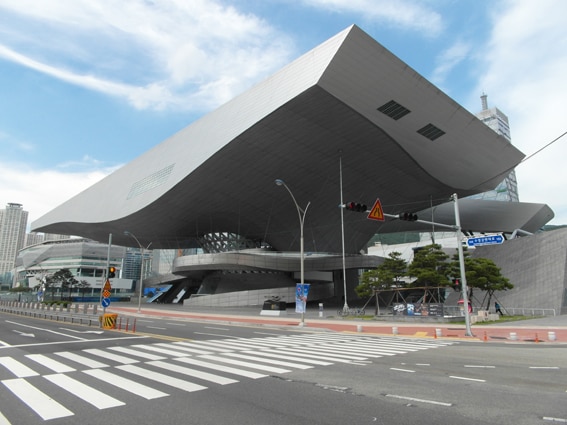 Photo by commons.wikimedia.org
The location of the renowned annual Busan International Film Festival, this 150-million-dollar complex is an architectural marvel. The center opened in 2011 adding a splash of modern beauty to the already stunning neighborhood of Haeundae-gu. Take a nighttime stroll by the complex and check out the magical LED display on the bottom of its roof which makes for quite a sight.
Name: Busan Cinema Center
Address: 120, Suyeonggangbyeon-daero, Haeundae-gu, Busan
Official website URL: http://www.dureraum.org/bcc/board/view.do?rbsIdx=144&idx=40
Conclusion
Busan is one of the most coveted vacation spots that tick all the boxes with a wide range of attractions catering for all tastes; from the natural beauty of the mountains that are sought after by adventure seekers to the vibrant beaches where you can unwind and relax. The city is also a historical and cultural hotspot with a number of museums and ancient temples throughout the city giving visitors an insight into the history of the region. Busan is well developed with a renowned hospitality sector and many entertainment spots that'll keep you entertained for as long as you need.