Kenya: 10 Places You Need to Visit in East Africa's Wildlife Haven
Kenya
Jun 21, 2019
477 views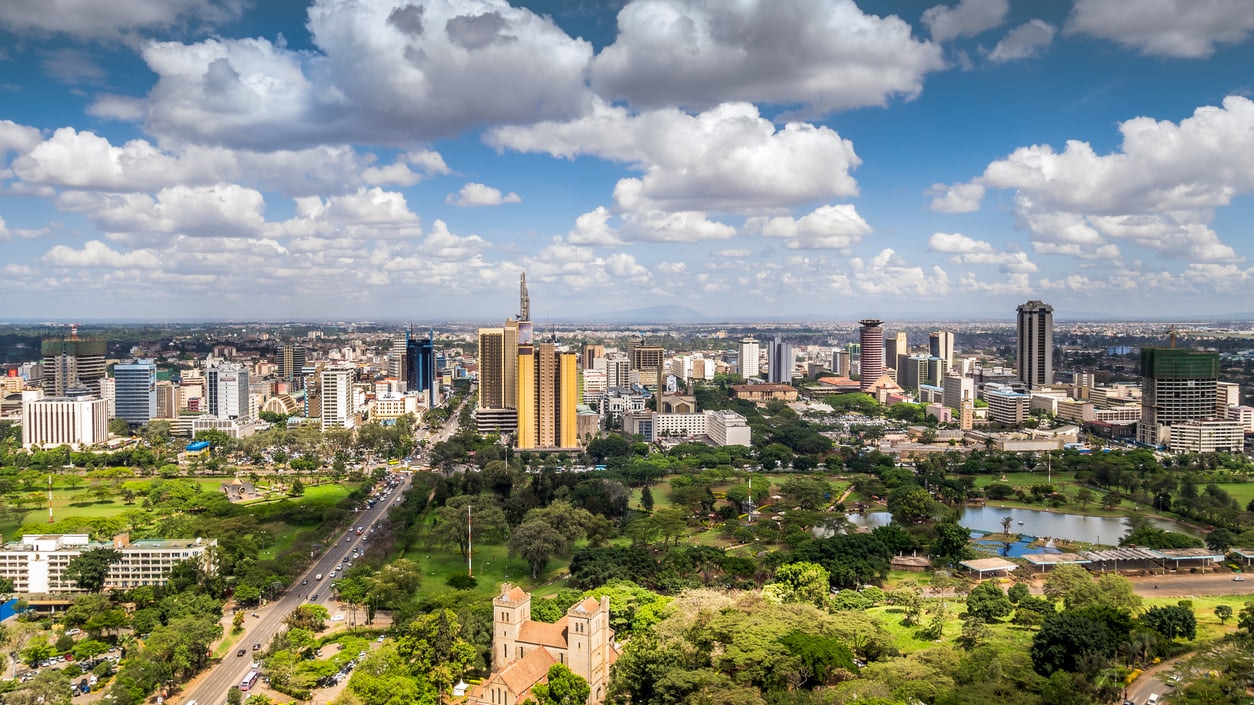 Kenya is located within the eastern region of Africa along the Indian Ocean coastline. The nation is home to several savannah grasslands, lakes, mountains, dramatic rift valleys and beautiful serene beaches. The country is well equipped with the full tourist package not forgetting it is home to the 'Big Five' wildlife that are lions, elephants, rhinos, leopards and buffaloes. Kenya is a hot spot for animal safaris, with a number of incredible national parks and veteran tour companies to choose from when visiting.
[x] close
Kenya: 10 Places You Need to Visit in East Africa's Wildlife Haven:table of contents
1. David Sheldrick Wildlife Trust (Nairobi)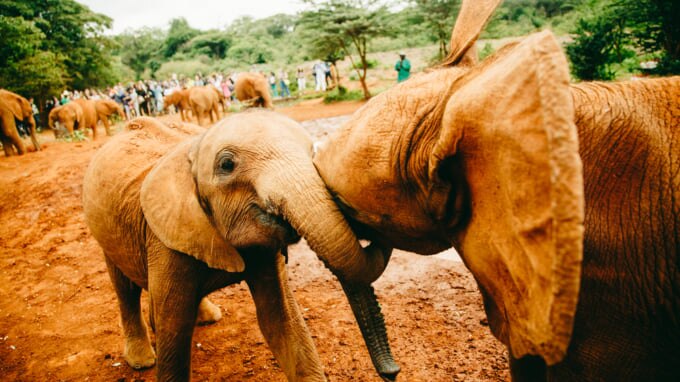 Photo by Li Hui Chen/shutterstock
An elephant nursery located in Nairobi, orphaned baby elephants are taken in here and raised by care takers until they can survive on their own in the wild. Visitors are allowed to interact directly with the little elephants as they're fed and given mud baths. Every one of them has a different rescue story. For only $7 David Sheldrick Wildlife Trust is definitely one great sightseeing place.
Name:David Sheldrick Wildlife Trust
Address:KWS Central Workshop Gate, off, Magadi Rd, Nairobi, Kenya
Related Site:https://www.sheldrickwildlifetrust.org
2. Mara River (Maasai Mara National Reserve)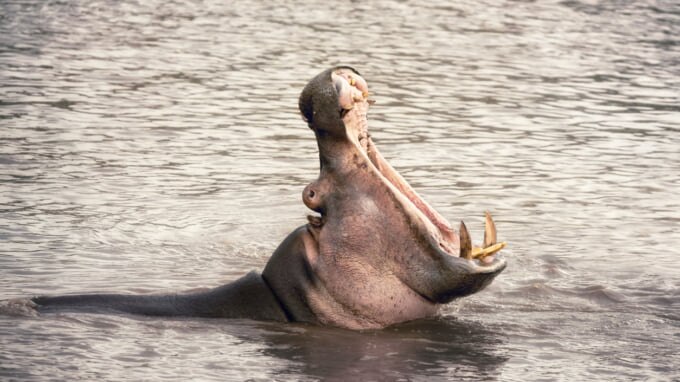 The Mara River in Kenya is one of the best places on the continent for wildlife watching. Located on the border of Kenya and Tanzania, animals often migrate here from each country in search of greener pastures. One of the most incredible sights is when thousands of wildebeest risk swimming across the crocodile infested river to get to new grazing areas on the other side.
Name:Mara River
Address:Narok, Kenya
Related Site:http://www.maratriangle.org/
3. Tsavo East National Park (Tsavo)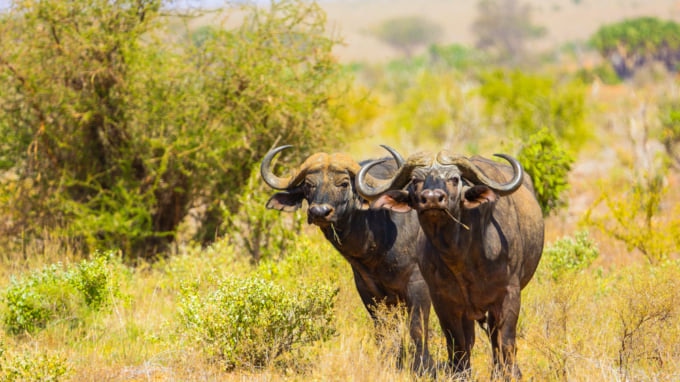 Photo by Marius Dobilas/shutterstock
Tsavo East is among the largest and oldest of the game parks in Kenya and East Africa. Covering up to 13,000 square kilometers full of animals, incredible natural scenery and exquisite lodgings. From here tourists are able to enjoy game drives and view nature and animals in their natural habitats. Have your camera ready to capture predator and prey moments that can happen at any time in the wilderness. Visit the plateaus, historic rocks, waterfalls, dams and view the wildlife in this sightseeing place.
Name:Tsavo East National Park
Address:Tsavo, Kenya
Related Site:http://www.tsavopark.com/
4. Mara Triangle (Maasai Mara National Reserve)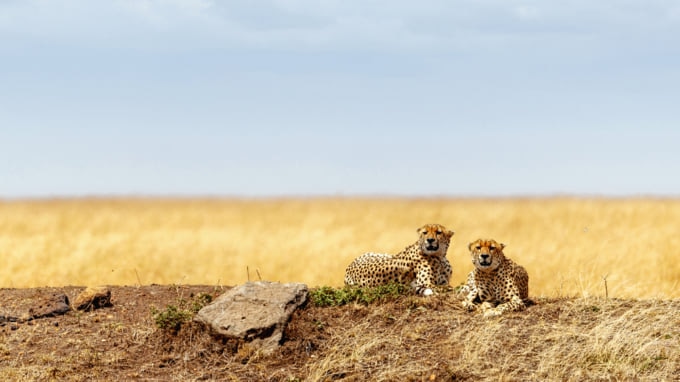 Photo by Susan Schmitz/shutterstock
Located in the Rift Valley region of Kenya, they say one has not visited Kenya without seeing this beautiful place. The well-preserved savannah and vast number of animal species found here makes it one of the best of the reverses to visit. There are also over 100 places to stay throughout the park from camp lodges right in the wilderness to high-end five star hotels. Make sure this sight-seeing place is part of the destinations while visiting Kenya. For the best time, visit Kenya during the months of July to September where thousands of wildebeest migrate through the park and into Tanzania.
Name:Mara Triangle
Address:Narok, Kenya
Related Site:http://www.maratriangle.org/
5. Amboseli National Park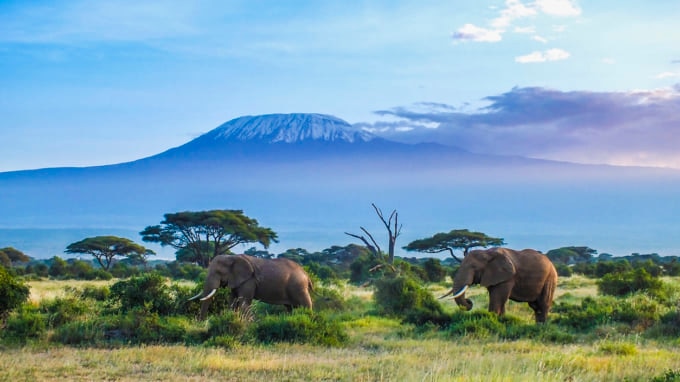 Another one of Kenya's popular national parks, Amboseli National Park is located in the southern part of Kenya. This sightseeing place in Kenya is famous for its vast number of elephants and magnificent views of Mount Kilimanjaro which lies across the border in Tanzania. The vast wildlife species in this sightseeing in Kenya include giraffes, zebras, cheetahs and thousands of different types of birds.
Name:Amboseli National Prak
Address:Loitoktok District, Rift Valley, Kenya
Related Site:http://www.kws.go.ke/amboseli-national-park
6. Ol Pejeta Conservancy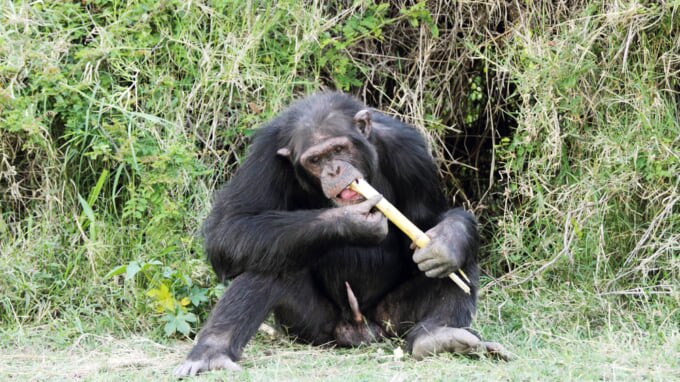 Photo by Dr Ajay Kumar Singh/shutterstock
Right at the equator between the Aberdares and Mount Kenya region is Ol Pejeta Conservancy. This vast land of more than 90,00 acres is full of wildlife along with certain indigenous species that are conserved there. This non-profit conservancy for animals is one place you should not miss out on while in Kenya. Here you'll find the largest number of black rhinos in the world where they are protected from extinction and poaching.
Name:Ol Pejeta Conservancy
Address:Nanyuki, Laikipia, Kenya
Related Site:http://www.olpejetaconservancy.org/
7. Mount Kenya National Park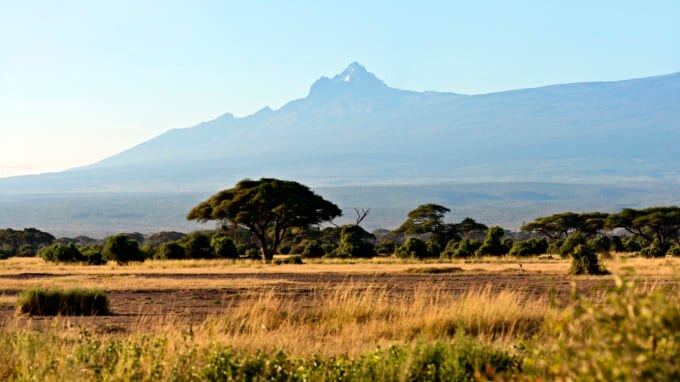 This magnificent park in Kenya was established in the year 1949 to conserve the wildlife and natural terrain of the region around Kenya's highest mountain. At the top of your sightseeing places should be Mount Kenya National Park. The park is home to some of the country's most breathtaking scenery, a vast array of wildlife species, amazing glacial valleys, one of a kind water falls and outstanding views of the mountain. If you're fit enough make sure to climb to the peak of Mount Kenya, for some of the most incredible views over the surrounding area.
Name:Mount Kenya National park
Address:Central Province, Kenya
Related Site:kws.go.ke/content/mount-kenya-national-park-reserve
8. Giraffe Centre (Nairobi)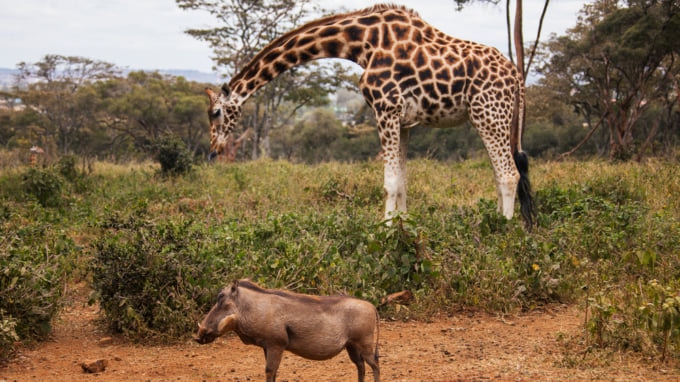 Just a quick escape from the center of Nairobi, the Giraffe Centre is the perfect place for getting close and personal to these incredible animals of Kenya. Visitors are allowed to pet and hand feed the giraffes here with snacks provided by the park. The animals are used to humans and so are friendly and always curious towards people in the park.
Name:Giraffe Center
Address:Duma Rd, Nairobi, Kenya
Related Site:https://giraffecenter.org/
9. Diani Beach (Ukunda)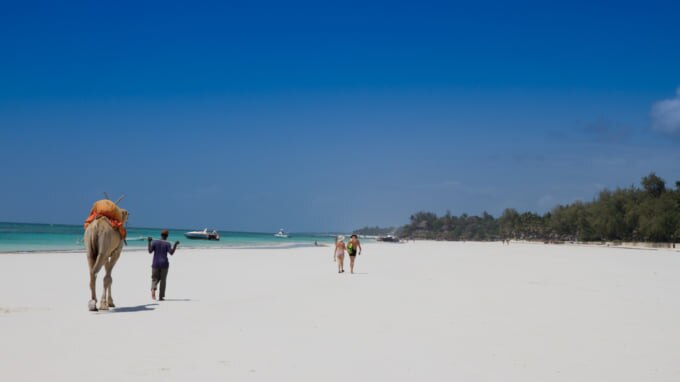 Photo by Wansfordphoto/shutterstock
Most people are surprised to find that Kenya actually has one of the most beautiful beaches in the world with its perfect white sandy beaches, great weather most of the year and some delicious food to be found there too. There's a huge range of things to do here too from water sports to sky diving, along with snorkeling in the pristine waters along the coast. Try to avoid visiting during the rainy season from April to June, although usually the rains here are only for short periods before the weather turns sunny again.
Name:Diani Beach
Address:Coast Province, Kenya
Related Site:http://www.dianibeach.com/
10. Karura Forest (Nairobi)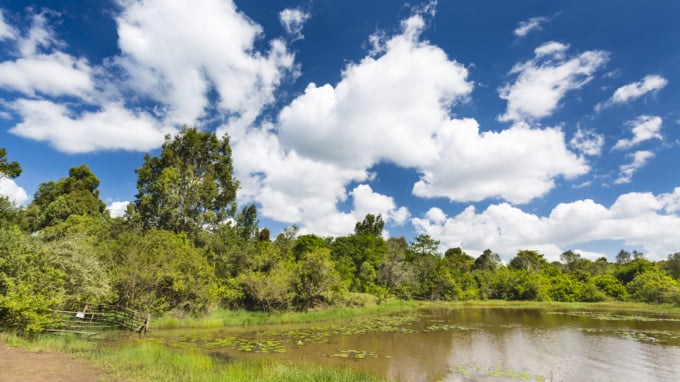 Photo by IndustryAndTravel/shutterstock
A vast urban forest in the heart of Nairobi, Karura is a great place to take walks or hire a bicycle to ride around the paths here. The park is perfectly safe, you won't find any dangerous wild animals here like across the national parks of the country. It's a great option for those in the capital who want to see some wildlife and nature without heading deep into one of the national parks.
Name:Karura Forest
Address:Nairobi, Kenya
Related Site:www.friendsofkarura.org
Conclusion
There's a reason Kenya is so popular as a spot for viewing wildlife and African nature. The vast number of activities and sightseeing places make it one of the top tourist destinations in the world. With its highly developed industry for tourism including luxury resorts and hotels to stay at, the country is the perfect place to start your African adventure.