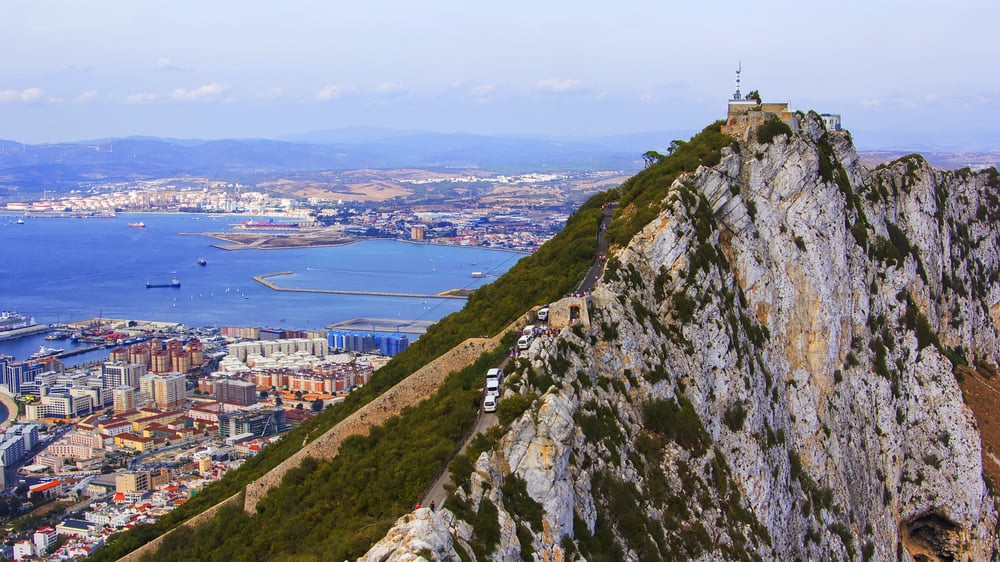 Gibraltar:A Refreshing Piece of a British Break from the Cádiz Towns' White Houses and Spanish Cuisine
table of contents
[x] close
Gibraltar:A Refreshing Piece of a British Break from the Cádiz Towns' White Houses and Spanish Cuisine
Located in the Iberian Peninsula, Gibraltar is a fascinating country with very rich culture and history. Gibraltar is also home to some of the most amazing sightseeing places in Europe. If you are planning to visit Gibraltar, here are some of the best sightseeing places this country has to offer.
1. The Rock of Gibraltar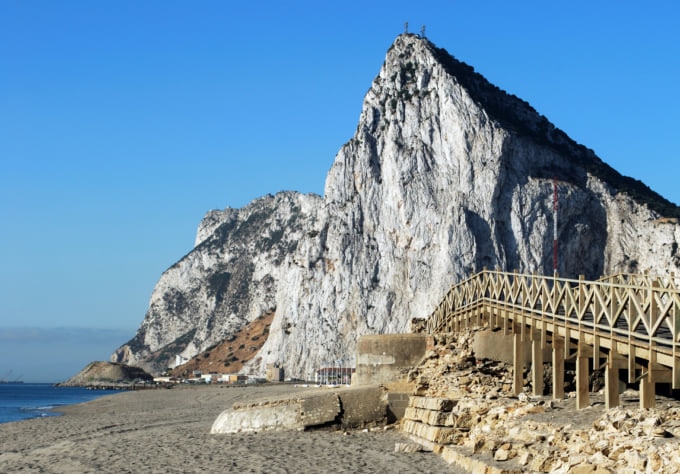 First off, the world-famous, Rock of Gibraltar. The Rock is a nature-rich place and a home for 300 Barbary Macaques. The Rock is located in the British ultramarine area of Gibraltar, a monolithic limestone peninsula. History says that The Rock of Gibraltar was one of the Pillars of Hercules known as Mons Calpe to the Romans. You will enjoy its mystic formation of shale, sandstones, and limestone. These formations comprise almost three fourth of The Rock making it a great view for sightseeing. Gibraltar has many stories to share and it starts in The Rock.
Name:The Rock of Gibraltar
Address:Gibraltar
2. St. Michael's Cave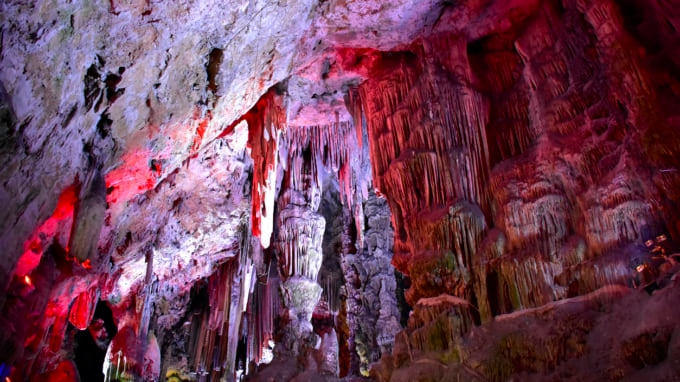 Enjoying limestone-filled places? After visiting The Rock, take time and find adventures in St. Michael's Cave in Gibraltar. Its name was derived from a similar grotto in Italy where the archangel Michael was said to have appeared. With over a million visitors a year, St. Michael's Cave is considered to be the most visited cave among 150 caves, which can be found in the Rock Gibraltar. Gibraltar boasts of its numerous stalactites and stalagmites, which becomes a great sightseeing view for tourists. Adventure awaits you in St. Michael's Cave!
Name:St. Michael's Cave
Address:Spur Battery Rd, Gibraltar
3. Mediterranean Steps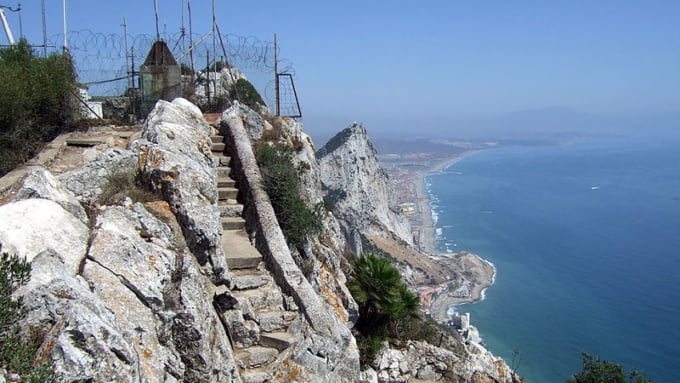 Photo by commons.wikimedia.org
Next to this list of the best sightseeing places in Gibraltar is the Mediterranean Steps. It is Gibraltar's path and nature trail towards the British Overseas Territory. The path was built by the British military, but now it is used by civilians as a pathway to the peak of the Rock of Gibraltar. The pathway offers views of different beautiful sightseeing landmarks in Gibraltar like the Strait of Gibraltar, Windmill Hill, Europa Point, and the Great Sand Dune. The Mediterranean Steps will show you the beauty of Gibraltar!
Name:Mediterranean Steps
Address:Gibraltar
Related Site:http://www.visitgibraltar.gi/upper-mediterranean-steps
4. The Great Siege Tunnels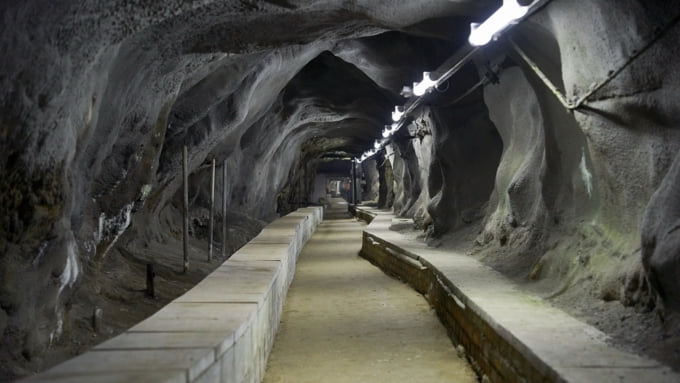 Photo by Jan Miko/shutterstock
The Great Siege Tunnels are home to the rich history of Gibraltar. It is also known as the Upper Galleries, where there are series of tunnels leading to the northern end of the Rock of Gibraltar. It was built by the Soldier Artificer Company, and is now partially open to the public for sightseeing. The Great Siege was an endeavor by Spain and France who wish to take back Gibraltar from Great Britain. The tunnels were made using crowbars and sledgehammers, assisted by gunpowder blasts. The construction was done by the end of 1783 with approximately 908 feet (277 m). If you are interested in the rich history of Gibraltar, this place is for you!

Name:The Great Siege Tunnels
Address:Gibraltar
5. Gibraltar Botanic Gardens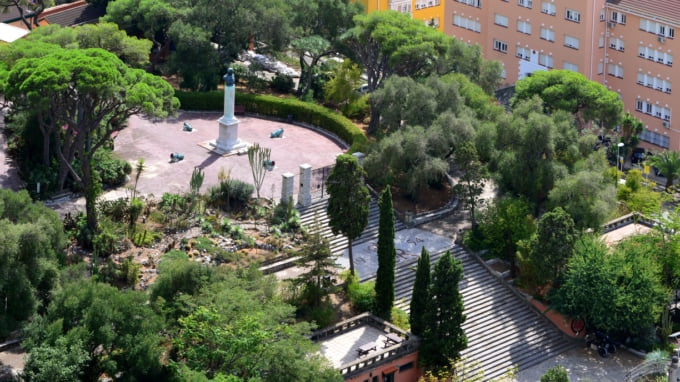 Wishing for a garden wedding? You may consider Gibraltar Botanic Garden to be in your list. La Almeda Gardens or famously known as Gibraltar Botanic Gardens measures 6 hectares (15 acres) in totality. Originally the botanical garden was reserved to soldiers who were stationed in Gibraltar for relaxation, enjoyment, and sightseeing. However, because they had realized that the state is getting poorer, they had decided to make it a botanical garden with different species of flora and fauna. Gibraltar is also proud to showcase tourists of various events taking place in the botanical gardens. If you wish to find relaxation and enjoyment, find time to visit botanical gardens like this.
Name:Gibraltar Botanic Gardens
Address:Gibraltar
Related Site:http://gibraltargardens.gi/
6. Ocean Village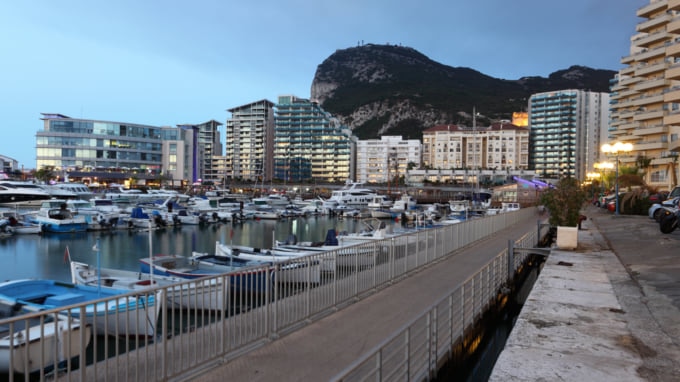 Photo by Philip Lange/shutterstock
Ocean Village is a marina resort in Gibraltar known for its different project features and amazing places to shop, stroll, and relax. Ocean village has 323 docks, usually with length reaching from 12 meters and a draught of 4.5 meters. The Ocean Village's berths are mostly between 18 meters and 25 meters and the largest of all berths can accommodate 35 meters. With hotels and different pleasure places to be, Gibraltar is a living leisure island for tourists who want vacation from work.
Name:Ocean Village
Address:35 Marina Bay Square, Gibraltar
Related Site:http://oceanvillage.gi/
7. Europa Point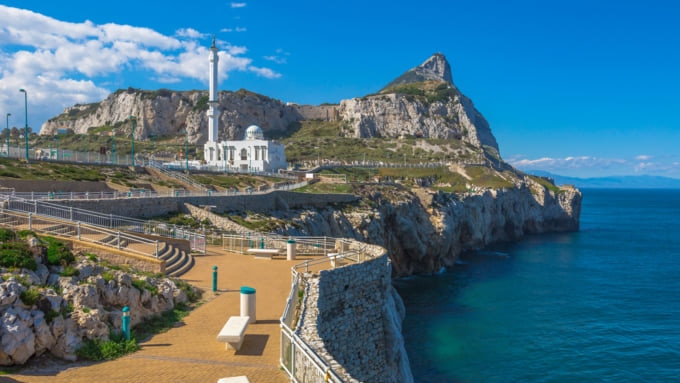 Photo by Benny Marty/shutterstock
Looking for various buildings and landmarks in Gibraltar? You can find it in Europa Point! Gibraltar does not only offer nature-friendly places, but also historical sites. Europa point showcases five notable buildings, awesome for sightseeing. Since 2013, Europa point is the location of the Sikorski Memorial where teams from different countries play cricket. There are a lot of stories to tell with regards to Europa Point, and the only way to know all of them is to visit Gibraltar!
Name:Europa Point
Address:Gibraltar
8. Grand Casemates Square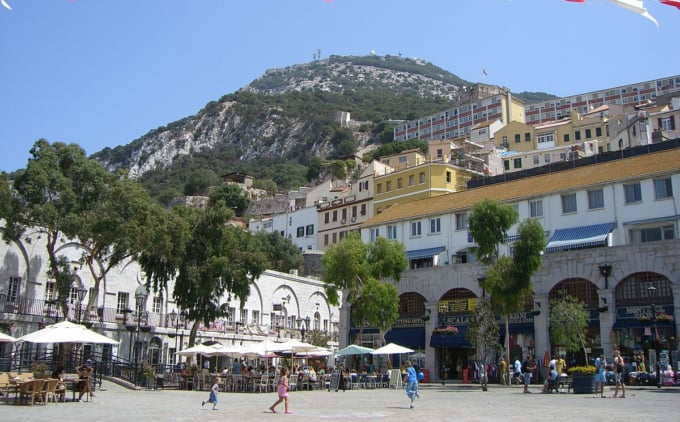 There are two main squares in Casemates Square, found in the center of Gibraltar. The name of the square was taken from the British-built Grand Casemates, a bombproof and casemate barracks. The square is surrounded with many bars, restaurants, and pubs that act as the entrance to the city center of Gibraltar. These squares are as old as the city of Gibraltar. Being in the Grand Casemates Squares will definitely bring every one back to the past. In today's time Grand Casemates Square has become the site for chilling out and food stops. Come and dine in Gibraltar's grand squares.
Name:Grand Casemates Square
Address:Grand, Casemates Square, Gibraltar
9. Upper Rock Nature Reserve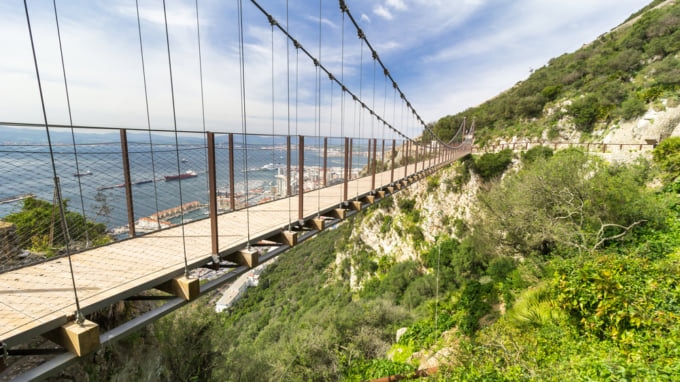 Photo by johnbraid/shutterstock
Another protected nature reserve in Gibraltar gains many tourists' praises. The Gibraltar Nature Reserve covers almost 40% of the state's land area. This Nature Reserve is known for its semi-wild inhabitants of Barbary macaques and is an important resting point for migrating birds. It contains many important natural history sites in Gibraltar such as St. Michael's Cave that has rich stalactites and stalagmites. The amazing natural sceneries of Gibraltar is the perfect place for photography, relaxation, and sightseeing.
Name:Upper Rock Nature Reserve
Address:Gibraltar
Related Site:http://www.visitgibraltar.gi/
10. The Gibraltar Museum
Your trip to Gibraltar will not be complete without visiting its national museum of culture and natural history. The museum showcases the unique culture of people from the past. Fearing waning and loss, Gibraltar thought of something that would alleviate their status, thus erecting Gibraltar National Museum which resulted into a rich and gorgeous revival of the country. The museum stands still for years and is now a good place for tourists' sightseeing.
Name:The Gibraltar Museum
Address:18/20 Bomb House Lane, P.O. Box 939, Gibraltar
Related Site:http://www.gibmuseum.gi/
◎ Closing
Gibraltar may be a small country, but it is very rich in history, culture, and sightseeing sceneries. If you are planning to visit Europe, consider dropping by Gibraltar to enjoy the amazing sights offered by this fascinating country!