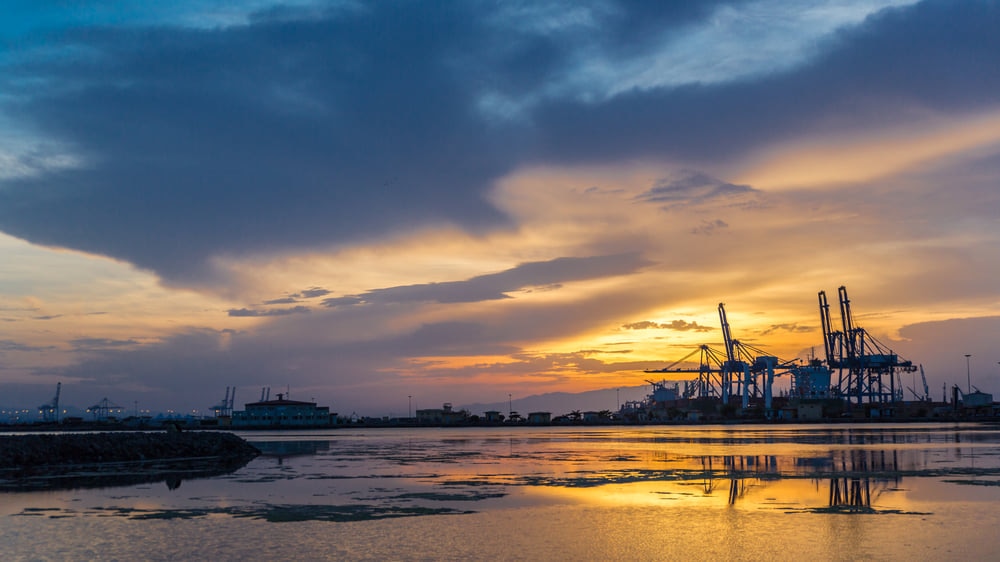 Djibouti:A Small Country Famous for Having Out-Of-This-World Landscapes and As a Whale Shark Watching Haven
table of contents
[x] close
Djibouti:A Small Country Famous for Having Out-Of-This-World Landscapes and As a Whale Shark Watching Haven
The Republic of Djibouti is a multi-ethnic country located in Africa. Djibouti is very rich in wildlife, scenic sightseeing spots, culture, and tradition. This country's location is strategically near international shipping lanes in the Red Sea and the Indian Ocean. If you are looking for some of the best sightseeing spots in Africa, Djibouti is worth visiting.
1. Lake Assal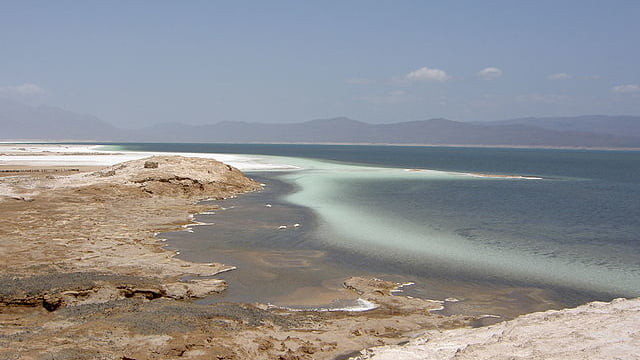 Photo by commons.wikimedia.org
First on our list of the best sightseeing spots in Djibouti is Lake Assal. If you are a nature lover, pack your things now and go visit the beautiful Lake Assal located in central Djibouti. Lake Assal, a saline lake lies 155 m below sea level of the Afar Triangle. On land, it is the lowest point in Djibouti and on Earth it is the third lowest point, which comes after the Sea of Galilee and the famous Dead Sea. Because of high evaporation, Lake Assal's salinity level is almost ten times that of the oceans and the sea. This lake in Djibouti is the most saline in the world and the largest salt reservoir.
Name:Lake Assal
Address:Central-Western Djibouti
2. Khor Ambado Beach (Djibouti)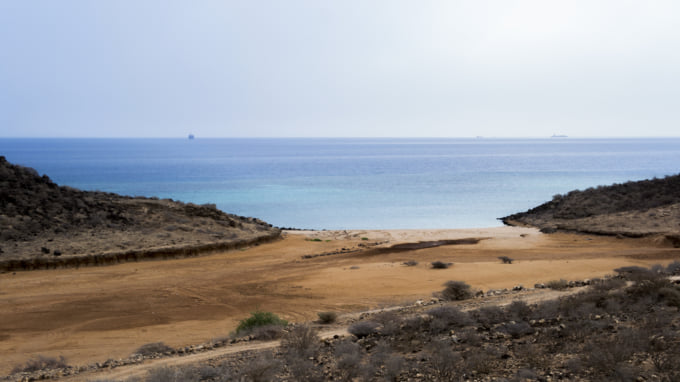 Photo by Hiren Ranpara/shutterstock
Another amazing sightseeing spot and relaxation place is the Khor Ambado Beach, found in Djibouti. It is also called the French beach of the French militaries that established their base in the city with their families. The Khor Ambado beach is a 40-minute drive from Djibouti. It is a very nice beach with white sand. There are restaurants around the beach where local cuisines are a delicacy. If you are looking for a relaxing ambiance, this beach in Djibouti is the place for you.
Name:Khor Ambado Beach
Address:Djibouti,Djibouti
3. Place Menelik (Djibouti)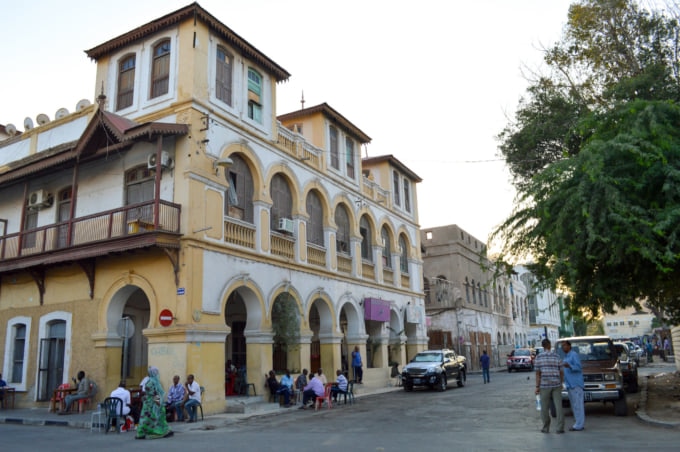 If you like classic architecture, peaceful ambiance, and great sightseeing spots, try visiting the Place Menelik in Djibouti. Reminisce the past with its old walls and picturesque features. Place Menelik can be found at the heart of Djbouti. The quiet streets of Djibouti during midday give chance to tourists to visit and enjoy the beauty of Place Menelik. This place is rich in history that makes the locals proud. Place Menelik is a place where you can also meditate and relax without reservations. This place is surely a must-visit!
Name:Place Menelik
Address:Djibouti,Djibouti
4. Day Forest National Park (Djibouti)
Are you a nature lover? Then jump off and start walking along the colorful paths towards Day Forest National Park. Enjoy wildlife in Djibouti by visiting this national park, which is also great for sightseeing, too. Day Forest National Park has two remaining areas of closed-protected forests. It is where flora and fauna are preserved, cared for, and maintained. Djibouti is also proud that this is where they protect an important forest island within a semi-desert place. Different species of birds and plants can be found here, which tourists and locals really enjoy.
Name:Day Forest National Park
Address:Djibouti, Djibouti
5. Lake Abbe (Ethiopia – Djibouti border)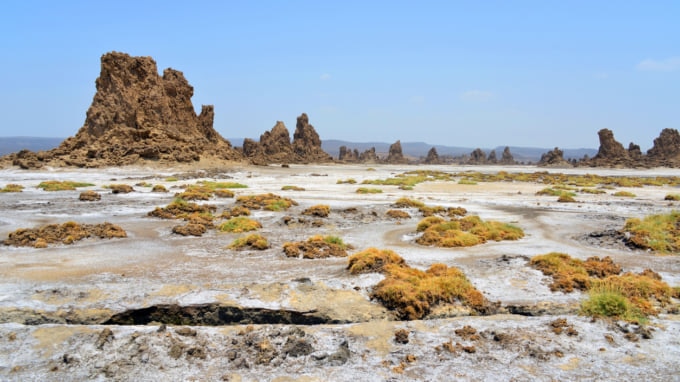 Another place for the nature lovers lies on the Ethiopia-Djibouti border. Lake Abbe is included in this list of the best sightseeing places in Djibouti due to its magnificence and amazing scenery. It is also a salt lake, which is part of a chain of six connected lakes. Being a hypersaline lake, Lake Abbe's water contains mineral salts that flow but no outflow, and the evaporation of pure water happens from the surface. Lake Abbe is also known as an "amplifier lake", because the water level fluctuates, which is a natural response to small changes in Djibouti's climate. Djibouti boasts of the lake's limestone chimneys; 50 m high from which steam emits forth.
Name:Lake Abbe
Address:Ethiopia–Djibouti border
6. Hamoudi Mosque (Djibouti City)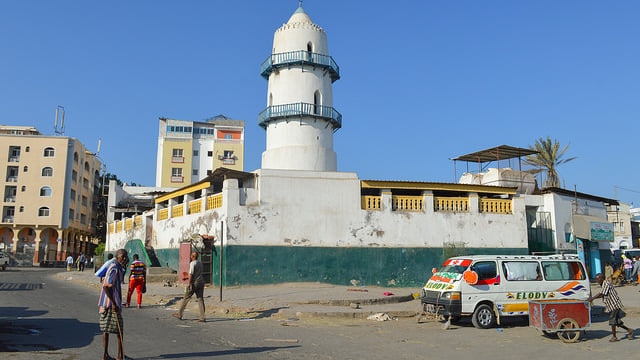 Your visit is not complete without taking a glimpse on another sightseeing spot in Djibouti, the Hamoudi Mosque. Hamoudi Mosque belongs to the older mosques in Djibouti in the capital. This is a huge mosque that can accommodate up to 1,000 worshippers. It is located in the inner city of Djibouti city and it can be considered as the most iconic structures ever built. Because of its triangular corner shape, the mosque gives a unique shape to the building. It is being compared sometimes to the Dome of the Rock of Jerusalem because of its shape. The mosque is also colorful inside but mostly white inside. Complete your trip by visiting the Hamoudi Mosque.
Name:Hamoudi Mosque
Address:ville، Djibouti, Djibouti
7. Arta Beach (Arta)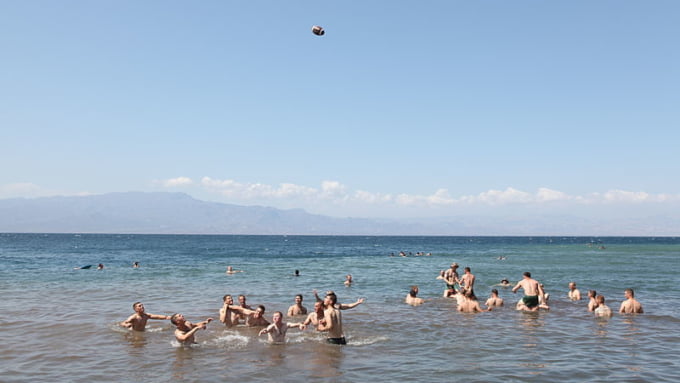 Photo by commons.wikimedia.org
The last place on this list of the best sightseeing places in Djibouti is the Arta Beach. Many tourists find Djibouti a wonderful place because of its unique beaches. Roughly one and a half hours of travel time from Djibouti city will take you to the beach. People who come and go to visit the beach were left with awe in their eyes due to the amazing sightseeing sceneries of this beach. People snorkel here and find that it has very beautiful reefs. Moreover, people are very fascinated to watch whale sharks swim with them and have close encounters with them. There are many activities to do when you are in Arta beach, so check your schedule and enjoy your stay in Djibouti by dropping by Arta beach.
Name:Arta Beach
Address:Arta, Arta, Djibouti
◎ Closing
Djibouti may not be as famous as other countries, but it certainly boasts of many sightseeing spots worthy of international recognition. Book your flights now and visit these places in Djibouti!