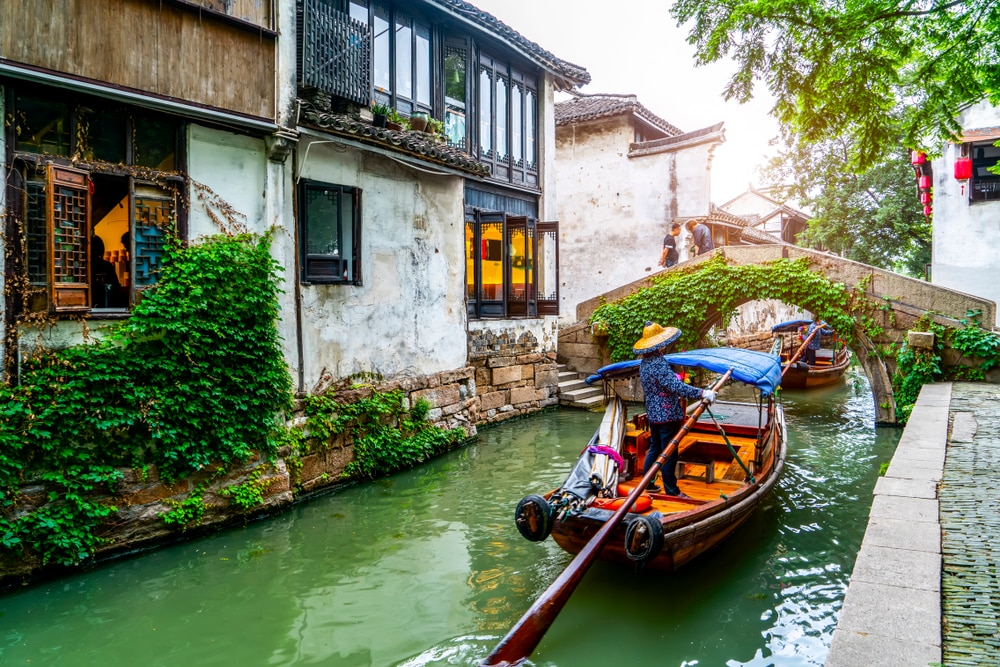 6 Easy Daytrips to Take From Shanghai
As one of the largest sprawling metropolises in the world, Shanghai provides plenty of things to do for any amount of time you're planning on spending there. However you'll find there's a number of great trips around the city that more than warrant taking some time out to see. From ancient crumbling water towns to tantalizing theme parks, here are some entertaining options to spend a day out of the city.
table of contents
[x] close
6 Easy Daytrips to Take From Shanghai
Hangzhou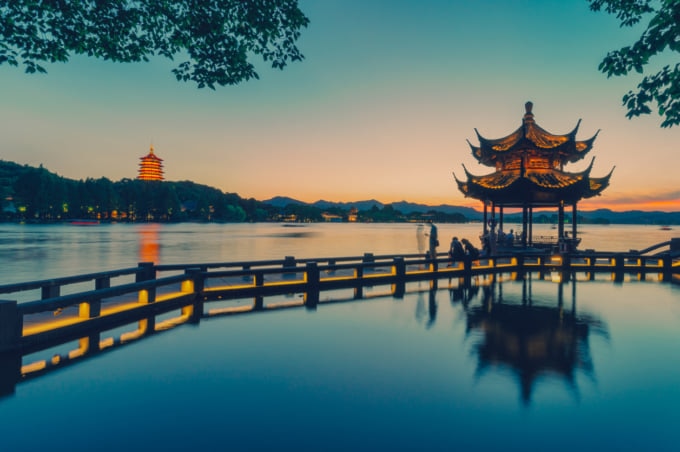 The quintessential day trip from Shanghai, Hangzhou is a short hour-long bullet train to reach a city swathed in Chinese tradition and the simplistic beauty of its picturesque West Lake. Despite its close location to the megalopolis, Hangzhou is much different with a slower pace of life and surrounded by nature, from its stunning lakeside scenery to the mountains and hills that surround the city. While the city and lake are certainly doable in a day trip, if you're looking to spend some time soaking up the area's surrounding natural environment then it's recommended to spend a few days there at least.
Moganshan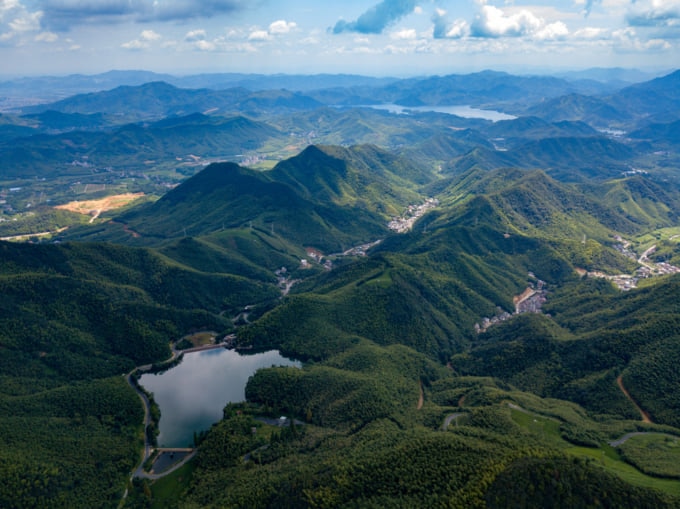 Photo by Ignacio Moya Coronado/Shutterstock
A popular weekend retreat for those living in Shanghai, at a short two to three hour drive from the city, Moganshan is easily doable as a day trip too. The area is known for a number of hiking trails through the mountainous region that provides the perfect getaway to nature for those tired of the electric pace of the city. If you don't have a car, you can take the high-speed train to Deqing and transfer to bus 113 that heads to Moganshan.
Fengjing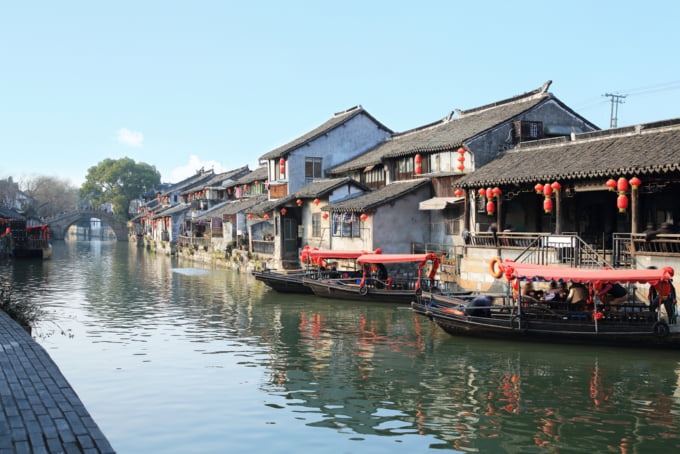 There's a large number of traditional water towns in the area surrounding Shanghai, each with their own merits and drawbacks but Fengjing is one of our favorites. The town is beautifully preserved and yet has a rustic unaltered charm that doesn't quite extend to some of the more popular water towns like Zhujiajiao, which is often crowded especially at weekends. It's also one of the closest to the city at around an hours drive from the city, although there's no direct metro access like with Zhujiajiao.
Suzhou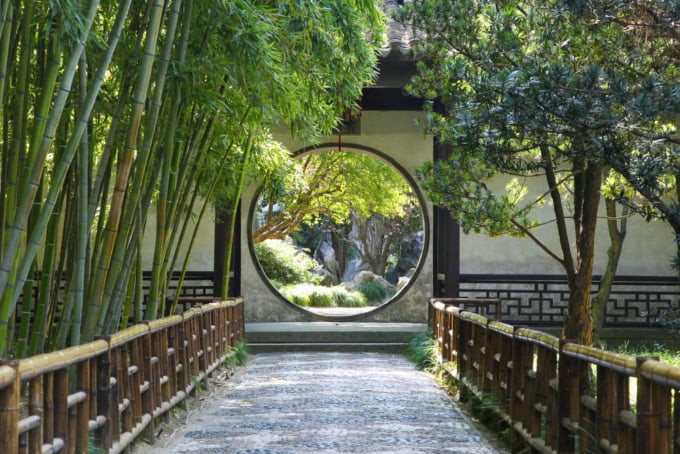 Photo by Sergii Rudiuk/Shutterstock
Another of the most popular trips to take from Shanghai, Suzhou is famous for its beautiful traditional Chinese gardens some of which can be traced as far as back as the 6th century BC. They're some of the most beautiful you'll find in China and a stark contrast to the towering skyscrapers and chrome-cast city of Shanghai.
Shanghai Disneyland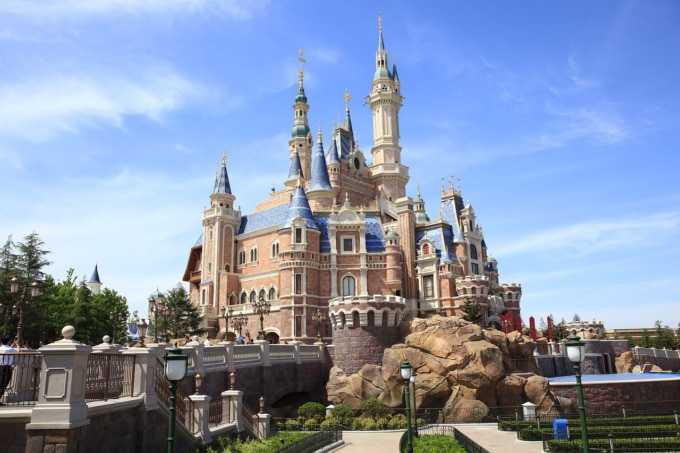 Opened in 2016, Shanghai Disneyland is the entertainment meccas newest and flashiest park. Unlike most of the other parks, Shanghai's version is much less the American dream and more decorated with a traditional Chinese themes such as the collection of Chinese zodiac gardens and various other Sino-influenced apparels. With a latest addition the park now has seven themed lands, Mickey Avenue, Gardens of Imagination, Fantasyland, Treasure Cove, Adventure Isle, Tomorrowland and the newest area, Toy Story Land. An eighth one based on Zootopia was also announced earlier this year.
Zhoushan Island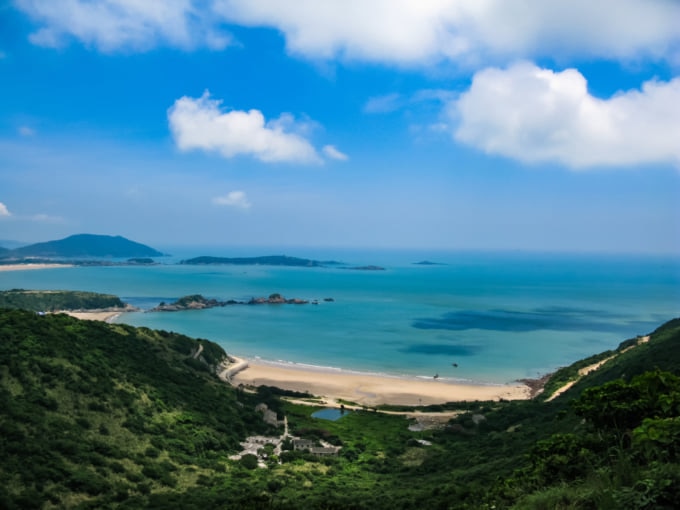 Photo by HelloRF Zcool/Shutterstock
Over a few hours drive from Shanghai, you'll need to set off early if you want to make it a day trip and most people head there for a weekend break. It's not quite as popular as some other places such as Hangzhou and the Yellow Mountains, but if you're not going on a weekday it can get quite crowded. If you can spare a little extra time, there's a huge sprawling archipelago of beautiful islands that surround Zhoushan, venture to the outlying islands and you'll find beautiful beaches with hardly a soul to grace them. Make sure to avoid heading to the main island during public holidays like in October if you can.
Conclusion
The fast-paced metropolis of Shanghai is full of sights to see at almost every turn of the street, constantly surprising visitors with new events and additions to the city. However, sometimes the constant energy can get a little too much, warranting a short escape to somewhere a little different, slower paced and more in tact with nature. While touring the modern metropolis it might seem like the city is far from anything resembling nature, but in these places you'll find a feeling somewhat opposite to Shanghai.