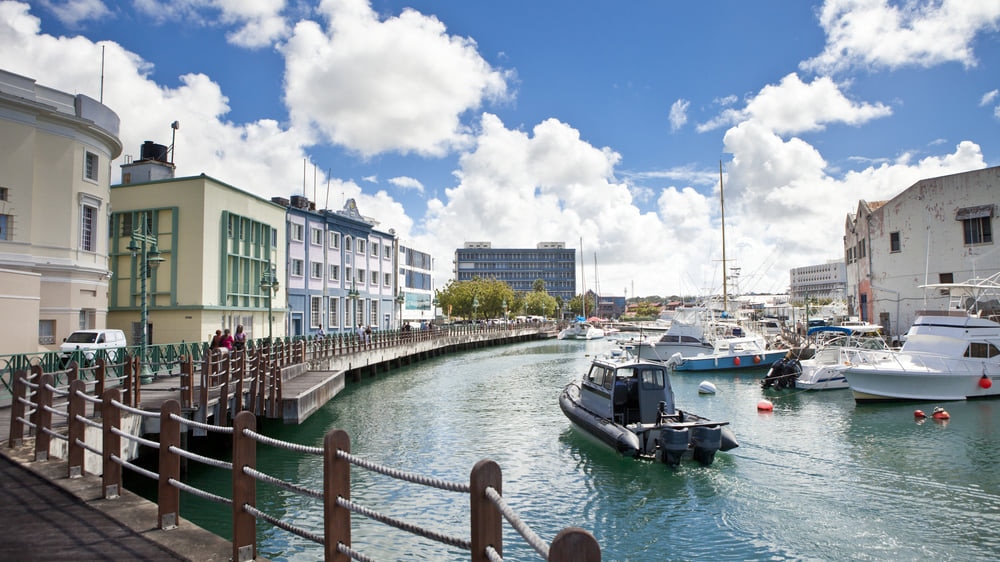 Photo by John Wollwerth/shutterstock
Barbados:The Little Britain in the Caribbean with Stunning Attractions
Barbados is an island found in the Caribbean. Due to its association with the United Kingdom as a colony, Barbados has been recognized as the Little Britain of the Caribbean. When sightseeing in Barbados, tourists can discover several attractions which are vibrant and colorful. To guide visitors when in Barbados, we have come up with ten of the best attraction in Barbados for sightseeing.
table of contents
[x] close
Barbados:The Little Britain in the Caribbean with Stunning Attractions
1. Harrison's Cave (St. Thomas)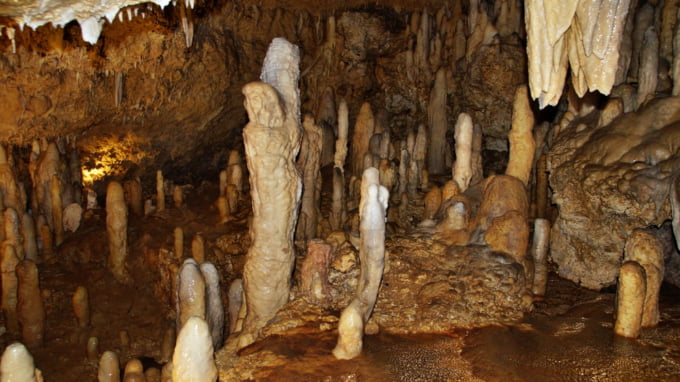 Photo by Przemyslaw Skibinski/shutterstock
Harrison's Cave is one of the best places to visit when sightseeing in Barbados. Situated in St. Thomas in Barbados, Harrison's Cave is a cavern filled with crystallized limestone. Tourists can avail of a sightseeing tour which will allow them to witness several bodies of water including waterfalls, deep pools, and streams. They will also be able to see several stalagmites, stalactites, and cascading waters which are all illuminated by several lights. A lot of Arawak Indian artifacts can also be seen at the rear end of the cave.
Name:Harrison's Cave
Address:Welchman Hall, St. Thomas, Barbados
Related Sites:http://www.harrisonscave.com/
2. Hunte's Gardens (Saint Joseph Parish)
Tourists who are sightseeing around Barbados can also visit Hunte's Garden, a ten-acre garden which was crafted by an enthusiastic horticulturist named Anthony Hunte. Such garden in Barbados features tropical plants including palms, orchids, and papyrus which flourish abundantly across the slopes of Saint Joseph Parish in Barbados. Several pathways lead into the garden which is sloped into several different levels. Tourists and locals alike can relax or unwind while sightseeing aimlessly at Hunte's Garden and listening to classical music.
Name:Hunte's Gardens
Address:Coffee Gully, St. Joseph, Barbados
3. Crane Beach (Bridgetown)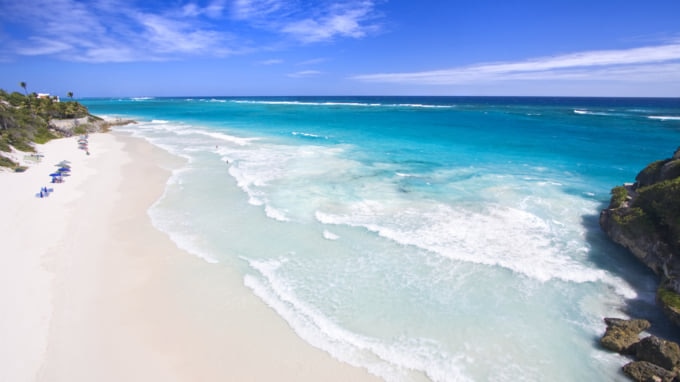 Photo by Henrik Winther Andersen/shutterstock
Situated at Bridgetown in Barbados, the Crane Beach is a fascinating place for sightseeing when in Barbados. As a matter of fact, the Crane Beach is one of the most popular beaches for sightseeing in Barbados. Crane Beach features a pink coral sand where tourists and visitors can relax and sunbathe. They can also swim and surf on its rolling waters. Tourists can also witness the Crane Beach Hotel, the oldest and one of the most luxurious hotels in Barbados.
Name:Crane Beach
Address:Bridgetown, Barbados
4. Bathsheba Beach (Bathsheba)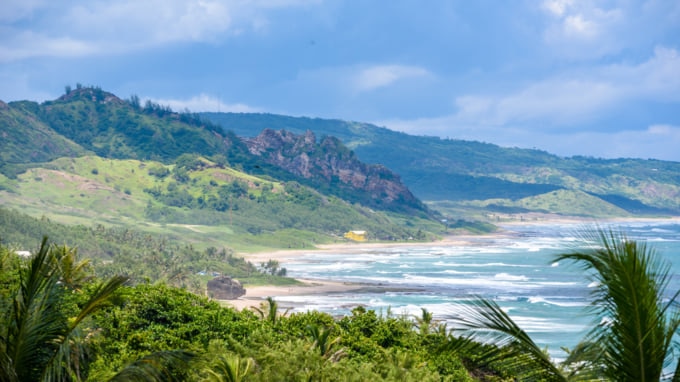 Photo by Simon Dannhauer/shutterstock
The Bathsheba Beach is a charming beach situated in the village of Bathsheba in Barbados. It is one of the most famous attractions for sightseeing on the east coast in Barbados. Also known as the Soup Bowl, the Bathsheba beach features relatively large rock formations which are remains of ancient coral reefs carved by the rolling surf through time. Great for sightseeing, surfing, and swimming, the picturesque sceneries at Bathsheba beach can also be great for taking photographs.
Name:Bathsheba Beach
Address:Bathsheba, Barbados
5. Andromeda Botanic Gardens (Bathsheba)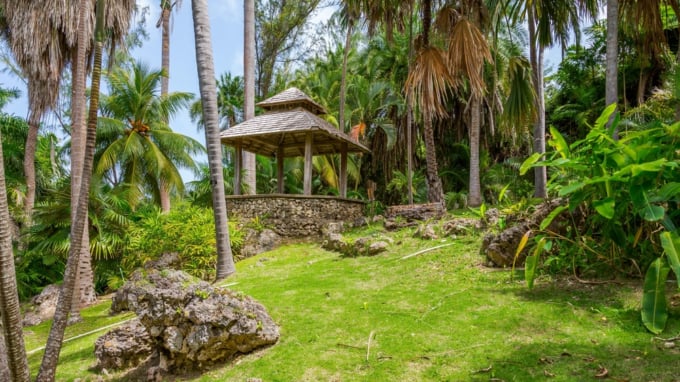 Photo by Paulo Miguel Costa/shutterstock
Situated in the village of Bathsheba in Barbados, the Andromeda Botanic Gardens is widely known for its stunning collection of endemic plants including tropical plant species from around the world. When sightseeing around the botanic garden, tourists can also witness several plant collections including giant fig trees, rare species of palms and succulents, and breadfruit trees which have descended from the collection of Captain Bligh. Tourists who are sightseeing around the botanic gardens can also go bird watching.
Name:Andromeda Botanic Gardens
Address:Bathsheba, Barbados
Related Sites:http://www.andromedabarbados.com/
6. Welchman Hall Gully (St. Thomas)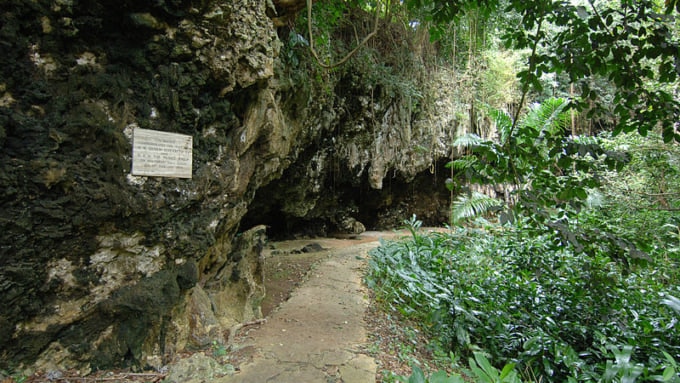 Photo by commons.wikimedia.org
Welchman Hall Gully is a popular attraction for sightseeing in Barbados known to have been formed when the roof of several caves have collapsed. The Welchman Hall Gully is home to more than 200 species of tropical plants from around the world including bamboo and wild ginger. When sightseeing around the gully, tourists can witness a scenic ravine with green monkeys frolicking around. The Barbados National Trust now takes the full protection of the gully.
Name:Welchman Hall Gully
Address:Welchman Hall, Barbados
Related Sites:http://www.welchmanhallgullybarbados.com/
7. Flower Forest (St. Thomas)
The Flower Forest in St. Thomas, Barbados, encompasses more than 50 acres of landscapes with flourishing tropical flora on the grounds of what used to be a sugar plantation. Tourists, especially those who are into gardens, can go sightseeing around the forest marked well by trails and witness several plants including colorful orchids and palms. There are also several spots around the woods where tourists can also unwind. A small cafe is situated at the end of the grounds where visitors can fill their tummy.
Name:Flower Forest
Adress:Richmond Rd, Chapman, Barbados
Related Sites:http://www.flowerforestbarbados.com/
8. Farley Hill National Park (St. Peters)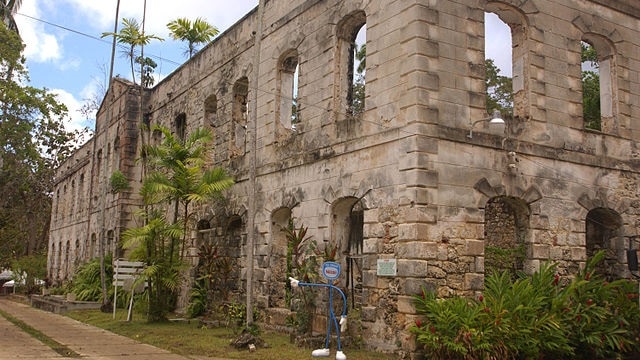 Photo by commons.wikimedia.org
Farley Hill National Park is a tourist attraction in St. Peters, Barbados. The national park stands on what used to be a plantation house. It features a scenic hilltop garden filled with a foliage of mahogany trees. A favorite place for weddings and picnics, this 17-acre national park is also a famous venue for sightseeing and unwinding. Visitors can witness picturesque sceneries of the hills and the oceans. They can also see several ruins and stone walls.
Name:Farley Hill National Park
Address:Highway 2, Benny Hall, Barbados
9. Folkestone Marine Park & Museum (St. James Parish)
Situated off Holetown at St. James Parish in Barbados, the Folkestone Marine Park & Museum features an artificial reef which was formed when the ship Stavronikita was deliberately sunk to the depths of the ocean. Corals now grow on the ship, and fishes and other marine species swim deliberately through its hull. Professional divers and snorkelers are recommended to go sightseeing underwater and witness a stunning and distinct attraction which can only be found in Barbados. For those who cannot swim underseas, a feer interpretation center and museum can also be visited.
Name:Folkestone Marine Park & Museum
Address:Highway 1, Folkestone, Barbados
10. Barbados Wildlife Reserve (Farley Hill)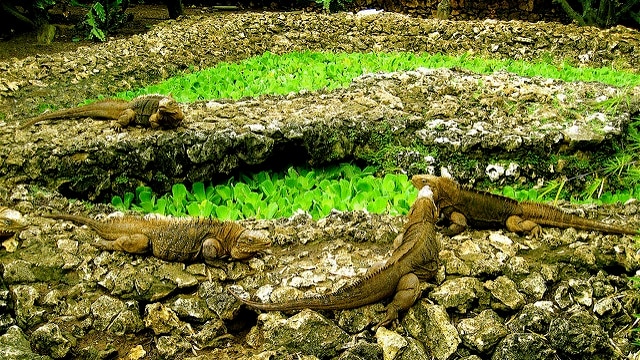 The Barbados Wildlife Reserve is an attraction situated on the Farley Hill in Barbados. In this unique spot, visitors can walk freely among the animal species that thrive on the reserve. Animals that live in the wildlife reserve include tortoises, deer, iguanas, and a collection of tropical birds. Wild green monkeys and a colorful array of orchids can also be seen throughout the reserve. The Barbados Wildlife Reserve have mahogany trees growing across the attraction. Indeed, such wildlife reserve is a must when sightseeing in Barbados.
Name:Barbados Wildlife Reserve
Address:Farley Hill, Barbados
Related Sites:https://www.barbadoswildlifereserve.com/
◎ Closing
Barbados hosts several natural tourist attractions where visitors can experience. When sightseeing around Barbados, tourists will not only immerse themselves in the culture and history of the place, they will also get to be in one with nature. Hence, Barbados is a must place for sightseeing.