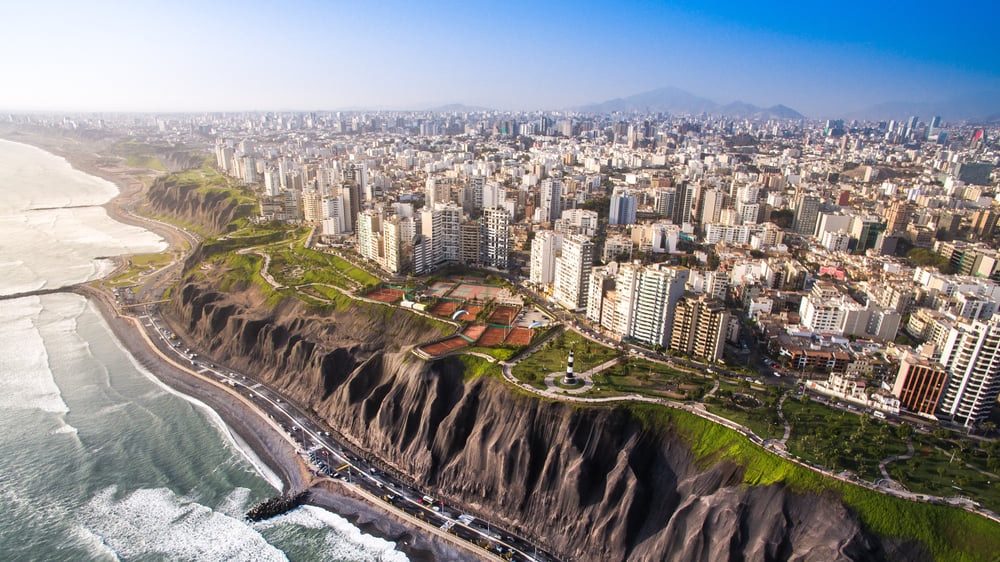 Photo by Christian Vinces/shutterstock.com
Lima: The Capital of Peru Known as the City of Kings
The capital city of Peru, Lima is nestled in a idyllic location in the Rimac and Chillon valleys. Founded in 1535 by Spanish conquistador Francisco Pizarro, the city is rich in history and full of incredible attractions and things to see. If you're planning a trip to Peru, taking some time to check out the capital is highly recommended. Here are ten places you should check out when visiting Lima.
table of contents
[x] close
Lima: The Capital of Peru Known as the City of Kings
1. Museo Larco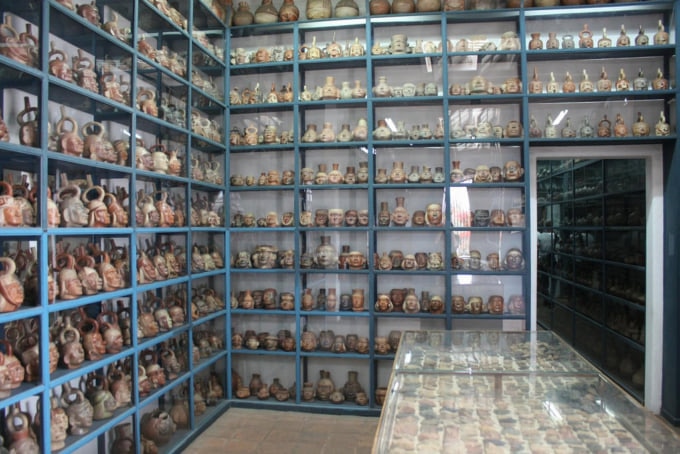 First up is the unmissable Museo Larco, a museum showcasing a huge collection of pre-Columbian art, displaying a chronological gallery that offers an in-depth overview of Peruvian pre-Colombian history over a span of 4,000 years. The museum is known in particular for its unique gallery displaying an interesting collection of pre-Columbian erotic pottery. The building itself is also worth checking out, housed in an 18th-century vice-royal building that was built on the spot of a 7th-century pyramid.
Name: Museo Larco
Address: Av. Simón Bolivar 1515, Pueblo Libre 15084, Peru
Related Site: http://www.museolarco.org/en/
2. Circuito Magico del Agua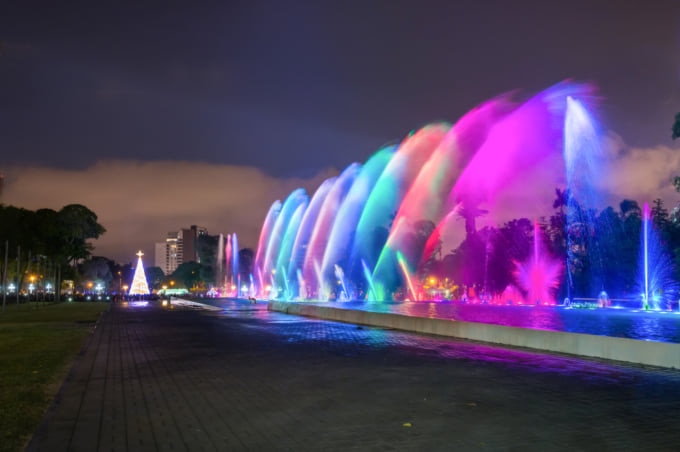 Photo by Paolo Costa/Shutterstock
The Circuito Magico del Agua, also known in English as the Magic Water Circuit, is a series of illuminated fountains that are built within the Parque de la Reseva, a historical park in Lima. Due to its beauty and its magnificence, this fountain has become one of the most popular spots to visit in the city. Tourists could stroll around the park while watching the fountains dance and illuminate during the night. It's open from 3:00 PM to 10:30 PM every Wednesday to Sunday.
Name: Circuito Magico del Agua
Address: Puerta 5, Parque de la Reserva, Av. Petit Thouars, Cercado de Lima 15046, Peru
Related Site: http://www.circuitomagicodelagua.com.pe/ing/index.php
3. Miraflores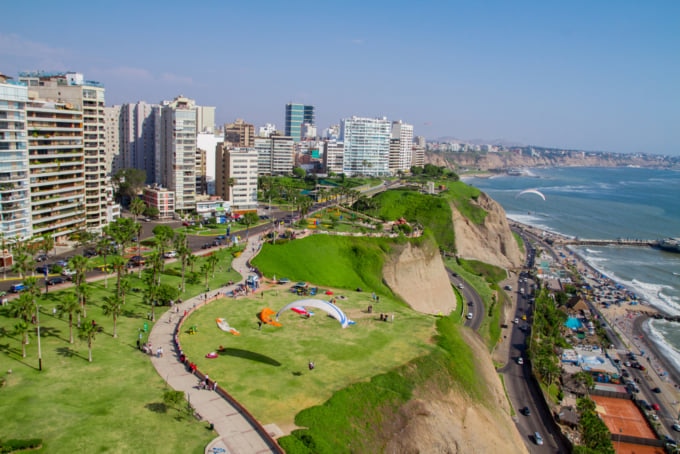 Photo by Fotos593/shutterstock.com
A famous district in Lima, Miraflores is one of the major shopping areas of the city and one of the most upscale parts of the capital. If you're without a plan and looking for something to do, heading to Miraflores is highly recommended. Full of restaurants, hotels, bars and nightclubs along with a wide range of high-end shopping facilities, Miraflores is also one of the safest parts of town, making it a great spot to take a stroll around and get to know the city. It's also where you'll find some of the best food in the city.
Name: Miraflores
Address: Miraflores District, Lima, Peru
4. Museo del Automovil Coleccion Nicolini
The Museo del Automovil Coleccion Nicolini, also known in English as the Nicolini Auto Museum, is an open door car museum located in Lima. For over 14 years, the museum has exhibited classic and vintage vehicles from various periods of time. Additionally, they also buy old vehicles depending on the year and the model of the car. They are restored and then displayed to be viewed by locals and tourists. It's not only for car enthusiasts however, the exhibitions are interesting enough that anyone can enjoy this museum and is well worth visiting on a trip to Lima.
Name:Museo del Automovil Coleccion Nicolini
Address:Lima, Peru
Related Site:http://www.museodeautosnicolini.com/
5. Gran Teatro Nacional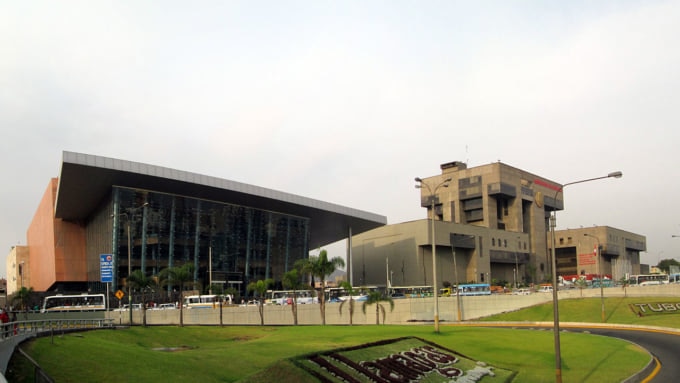 Photo by commons.wikimedia.org
Our next destination in Lima is the Gran Teatro Nacional, also known in English as the Grand National Theater of Peru. This concert hall and multi-purpose theater is part of the Cultural Tridium of Lima, the others being the Museo de la Nacion and the National Library of Peru. The theater can seat up to 1,500 people at a time and uses the latest technology in sound engineering and acoustics in order to support performances that range from philharmonic orchestra concerts to Broadways shows and opera performances.
Name: Gran Teatro Nacional
Address: Av. Javier Prado Este 2225, San Borja 15021, Peru
Official website URL: http://www.granteatronacional.pe/
6. Nor Yauyos-Cochas Landscape Reserve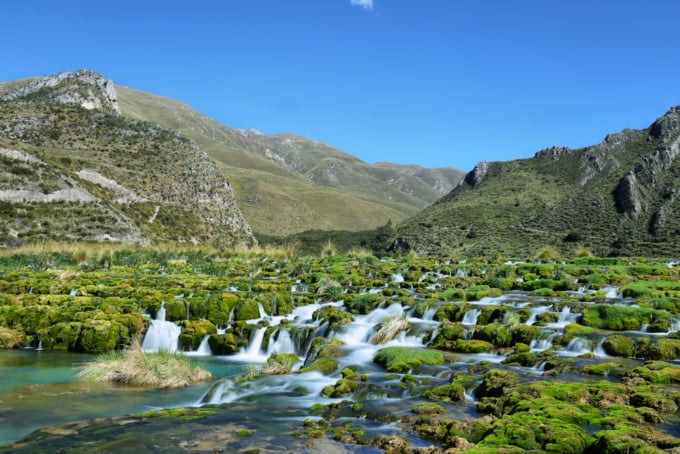 Photo by Marisa Estivill/shutterstock.com
The Nor Yauyos-Cochas Landscape Reserve is a protected area of stunning scenery and natural sites located in the vicinity of Lima. The park lies within the central Andean wet puna and the Peruvian Yungas eco-regions. When visiting the reserve, you can see various attractions such as the Qaqa Mach'ay, the highest surveyed cave in the world and the Sima Pumaqucha, one of the deepest caves in South America. You can also be able to see archaeological sites within the reserve including the Pirqa Pirqa, Qutu Qutu and the Wamanmarka.
Name: Nor Yauyos-Cochas Landscape Reserve
Address: Yauyos Province and Jauja Province, Lima, Peru
7. The Amano Pre-Columbian Textile Museum
The Amano Pre-Columbian Textile Museum is one of the oldest institutions in Lima that is dedicated to protecting the heritage of textile production in the country. It houses one of the most complete collections of pre-Columbian textiles which spans various cultures including Paracas, Inca, Moche and Chavin. The museum not only teaches you about different textiles, but also tells you more about new cultures and traditions that spans the different periods and generations of the region.
Name: The Amano Pre-Columbian Textile Museum
Address: Retiro 160, Miraflores, Peru
Related Site: http://eng.museoamano.org/
8. Iglesia de las Nazarenas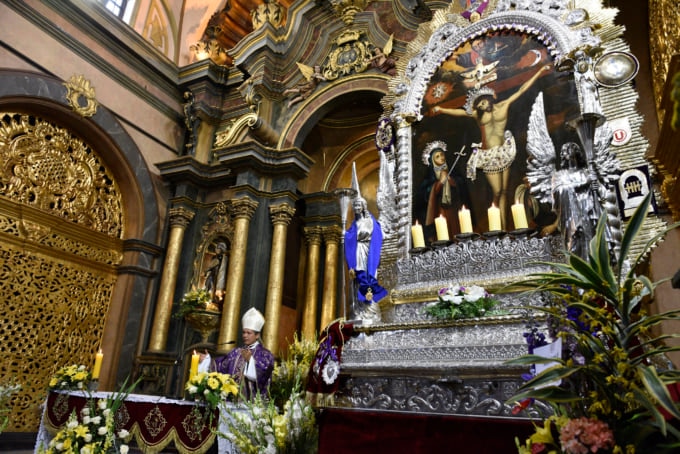 Photo by Ministerio de Relaciones Exteriore/Flickr
The Iglesia de las Nazarenas is a Roman Catholic church and the place of the Peruvian Catholic procession of Señor de los Milagros, the Lord of Miracles, who is the patron of the city. It was built together with the Monastery of Nazarenas in the year 1771. The procession lasts for several days in October but the main one always falls on October 18th, with much of the city visiting the area to take part and watch. If you're planning to visit the city during October then make sure to check this lively event out.
Name: Iglesia de las Nazarenas
Address: Jirón Huancavelica 515, Cercado de Lima 15001, Peru
9. Lima Art Museum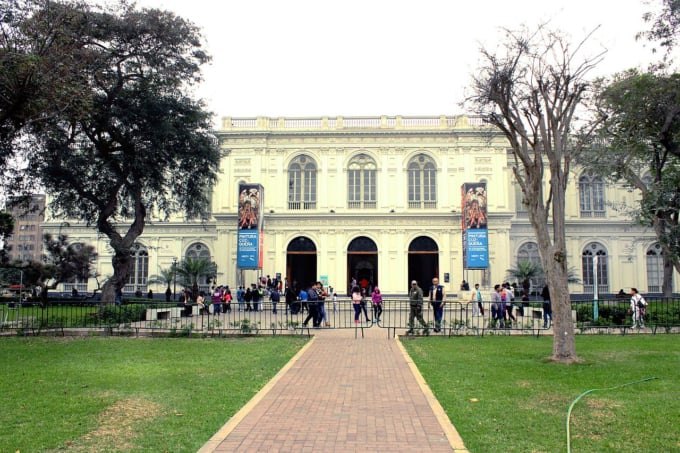 Photo by commons.wikimedia.org
For those with a passion for the arts, there's no better place to check out than the Lima Art Museum, showcasing 3,000 years of art from the country, along with a fascinating exhibition of contemporary art. Since its establishment in 1961, the museum has quickly become one of the most popular places to check out in the city.
Name: Museo de Arte de Lima
Address: Parque de la Exposición, Paseo Colon 125, Cercado de Lima Lima 1, Peru
Related Site: http://www.mali.pe/english.php#1
10. Parque El Olivar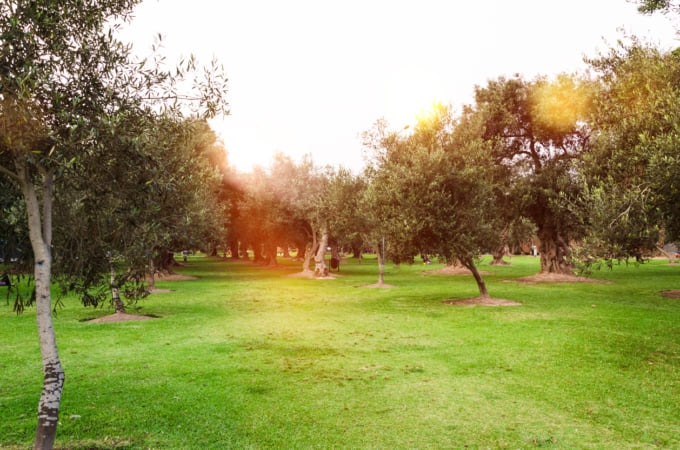 The last must-see place on our list is the Parque El Olivar, known in English as the Olive Grove Park. This calm and exhilarating stretch of greenery in Lima allows tourists and locals to just relax and enjoy the environment. At present, there are more than 1,600 olive trees that are planted across 57 acres of the original olive grove. In 1959, the Parque El Olivar was declared a Peruvian National Monument. It's a popular spot for locals to come to and just sit, talk or walk and is a great place to get a feel for the city and local Peruvian culture.
Name: Parque El Olivar
Address: Calle La Republica, San Isidro Lima 27, Peru
Related Site: http://msi.gob.pe/portal/2015/07/06/el-bosque-el-olivar-es-un-espacio-abierto-para-todas-las-personas/
Conclusion
The city of Lima has not been dubbed as the City of Kings for nothing. Its rich culture and stunning attractions make it a city well worth making the effort to visit. The next time you plan on visiting Peru, make sure to spend at least a few days checking out the capital.

Update: Note that as of June 2021, Lima has some of the highest numbers of COVID-19 infections in the country. There is a curfew in several regions and anyone arriving on international flights to Peru is required to quarantine for 14 days.