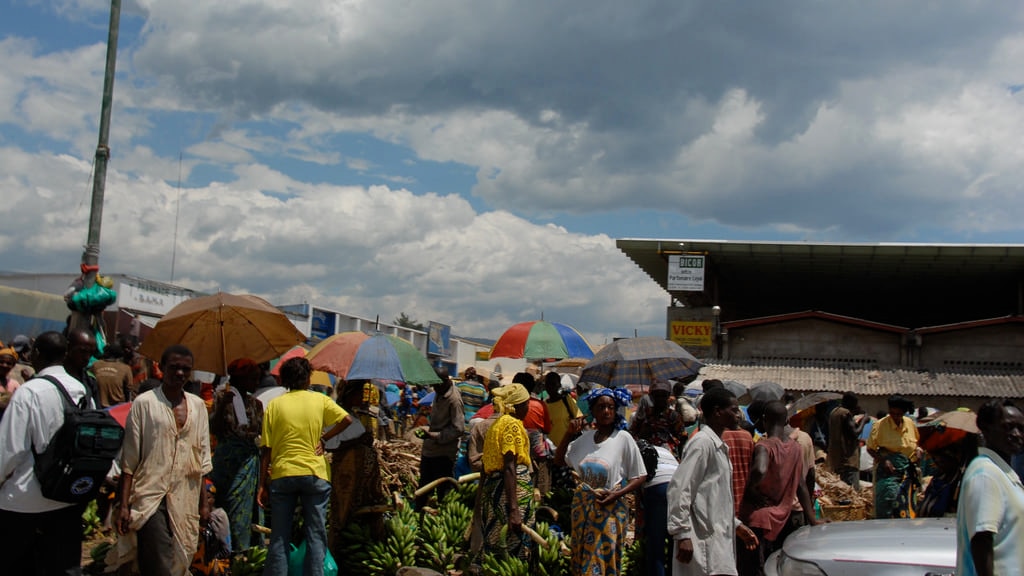 Burundi:Country in the Heart of the African Great Lakes Region
table of contents
[x] close
Burundi:Country in the Heart of the African Great Lakes Region
Burundi is a country in central Africa, bordering on the east with the famous Lake Tanganyika, with Rwanda to the north and with Tanzania to the south-east. Burundi is a country with fantastic natural beauty, with many national parks and with lots of wildlife. There are many sightseeing spots worth visiting while in Burundi.
1. Rusizi National Park (Gihanga)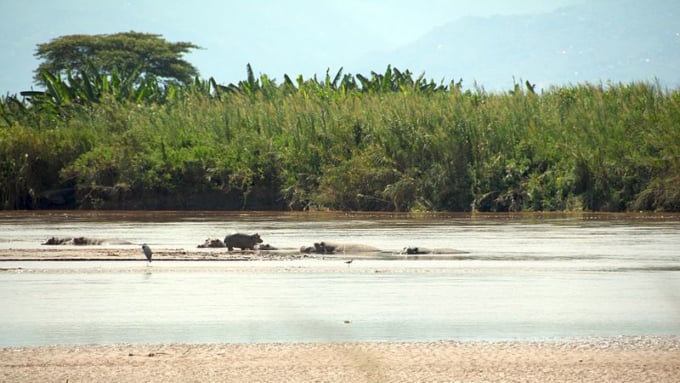 Rusizi National Park is without a doubt Burundi's top tourist attraction. Rusizi National Park is located very close to Burundi's capital Bujumbura, on the coast of Lake Tanganyika and can be easily accessed by tourists. It is a highly recommended sightseeing destination for its abundance of wild animals, including among other hippos, Nile crocodiles, snakes and other reptiles and many migratory birds. Local people enjoy coming here for picnics. Tourists can sightsee and learn about Burundi's animals on a jeep safari or on an organized boat tour on the river and the lake.
Name:Rusizi National Park (Gihanga)
Address:RN4, Gihanga, Bujumbura, Burundi
2. Ruvubu National Park (Mutumba)
Ruvubu National Park is the biggest national Park in Burundi. It is in the north-east part of Burundi and spans over 508 squared kilometers. Through the middle of the park flows the mighty Ruvubu River. The park opened in 1980 to protect endangered animals of Burundi. Today hundreds of species of plants and animals prosper in the park. The park is home to many beautiful flowering plants. It is possible to sightsee lions, leopards, antelopes, crocodiles, hippos and many other animals in Ruvubu National Park. Tourists are welcomed to stay in the recently constructed camping facilities in the park. The park is located a mere 26 kilometers from Gitega, so many tourists chose to sightsee these destinations consecutively.
Name:Ruvubu National Park (Mutumba)
Address:Mutumba, Ruyigi, Muyinga, Karuzi, Cankuzo, Burundi
3. Bujumbura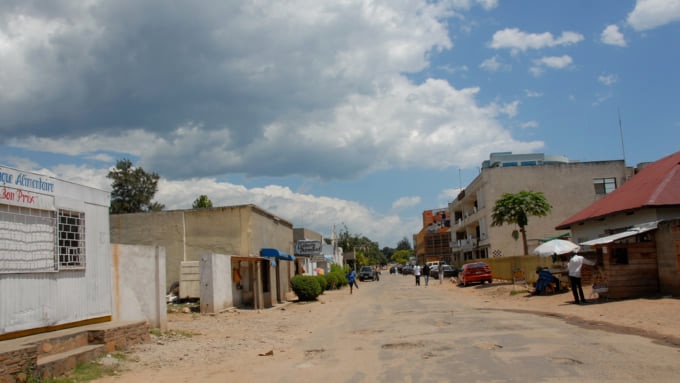 Bujumbura is the capital and biggest city of Burundi, located on the coast of Lake Tanganyika. Bujumbura is a lively city worth exploring and sightseeing with wide boulevards and old colonial architecture. There are resorts to stay at and great restaurants serving varied cuisines to eat out at. Try a popular Burundi snack, fried plantain and a Burundi banana beer. Tourists can arrange a scenic drive with a taxi to sightsee the picturesque Bujumbura Rurale area surrounding the capital city of Burundi. Tourists are advised that English is not widely spoken in Bujumbura, Burundi. Although Kirundi is the first language in Bujumbura, French is also widely spoken.
Name:Bujumbura (Bujumbura)
Address:Bujumbura, Burundi
4. Gitega National Museum (Gitega)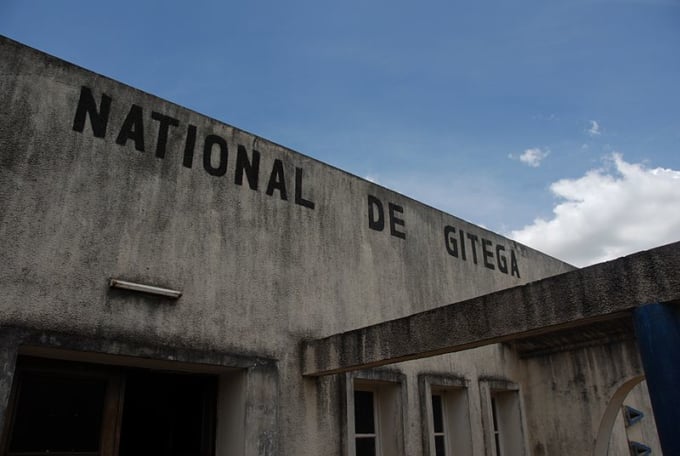 Gitega National Museum is also the National Museum of Burundi and the country's biggest museum. It is in the city of Gitega in the north-east part of Burundi. Gitega National Museum was opened in 1955 and homes artifacts from the courts of the Burundi's monarchs. It also exhibits historic and ethnographic Burundi objects, such as clay pots, weapons, musical instruments and witchcraft objects. Tour guides in the museum are very informative and keen to teach sightseeing tourists about Burundi's history. The museum is open Monday to Friday from 7:30 AM to 3 PM and on Sundays from 10 AM to 1 PM.
Name:Gitega National Museum (Gitega)
Address:RN2, Gitega, Burundi
5. Musée Vivant (Bujumbura)
Musée Vivant is a complex consisting of a zoo, an aquarium, a historic-cultural exhibit and a small collection of boutique shops. The zoo houses chimpanzees, leopards, antelopes, snakes and crocodiles. Tourists can participate in feeding the Burundi animals and they can also touch live crocodiles while sightseeing Musée Vivant. Fresh-air concerts are held on the premises and can be enjoyed by sightseeing tourists. Musée Vivant is open daily from 9 AM to 12 noon and from 2 PM to 5:30 PM. Entrance is 5 000 Burundi Franc for foreign adult tourists, while children can enter at reduced fee.
Name:Musée Vivant (Bujumbura)
Address:Ave du 13 Octobre, Bujumbura, Burundi
6. Gishora (Gitega)
Gishora is a village located on the top of a hill, some 7 kilometers north of Gitega city in the north-east part of Burundi. Gishora is famous for being the sanctuary of the sacred drums. In the 19th Century Mwezi Gisabo, the king of Burundi, set up the royal residencies in Gishora. Drums have a special meaning for Burundi royals as they were played on significant occasions and to announce momentous events such as enthronements. Sightseeing tourists can explore the Royal palace complex in Gishora. Visitors will be able to sightsee the Royal residence called the ingoro, the drum sanctuary called inzu and the servant quarters. The live drum performances at Gishora are the highlight of a sightseeing holiday in Burundi for many tourists.
Name:Gishora (Gitega)
Address:200 meters, Gitega-Ngozi Road, Gitega, Burundi
7. Mount Heha (Bujumbura Rural)
Mount Heha is the tallest mountain in Burundi, at 2684 meters above the sea level. Mount Heha is part of the Burundi Highlands mountain range. It is a fantastic location to go hiking. The mountain is in the center-east part of Burundi, about 65 kilometers from Bujumbura. Transport to Mount Heha and a trekking guide can be easily arranged in Bujumbura or online when planning your sightseeing. The spectacular, panoramic views from the summit of Mount Heha stretch for hundreds of kilometers and are worth the effort of hiking up the mountain.
Name:Mount Heha (Bujumbura Rural)
Address:Mount Heha, Burundi Highlands Mountain Range, Bujumbura Rural, Burundi
8. Saga Beach (Bujumbura)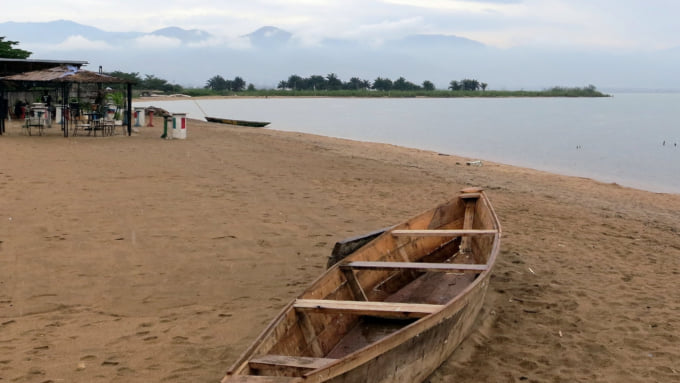 Saga Beach, also sometimes called Coconut Beach, is a sandy beach on the coast of Lake Tanganyika in Bujumbura, Burundi. It is a popular destination with the locals and foreign tourists alike as it offers lot of entertainment. There are bars, clubs, cafés and restaurants at Saga Beach. Tourists can go swimming and snorkeling at Saga Beach. There are many unique and rare fish and other water creatures living in Lake Tanganyika, but do be careful of hippos which also live there, when in the water. It is also possible to rent a boat at Saga Beach and go fishing. Guided boat tours are also available for sightseeing tourists.
Name:Saga Beach (Bujumbura)
Address:Saga Beach, Bujumbura, Burundi
9. The "Source du Nil" (Gasumo)
The "Source du Nil" is a stone, triangle-based pyramid commemorating the spot in Burundi that some think is the southernmost source of the Nile. Near the pyramid is the spring which is considered the source of the Nile. It is generally said that the River Nile has many sources, with Lake Victoria being the main one. However, according to Burckhard Waldecker a German scientist, the true source of the Nile can be traced to the Kagera River, which has its source in Burundi. It is recommended that tourists arrange a guide to take them to sightsee this destination, as it might be hard to find on their own. After sightseeing, tourists can relax in the hot springs located 30 minutes from the "Source du Nil" monument.
Name:The "Source du Nil" (Gasumo)
Address:The Source of the Nile, Gasumo, Burundi
10. Kibira National Park (Rwegura)
Kibira National Park is a national park in the north of Burundi. It protects a primal, mountain forest and its flora and fauna. The land of the Kibira National Park used to belong to the Burundi royals. Tourists can sightsee many primates and monkeys here, including baboons and chimpanzees. Tourists interested in bird watching will be particularly interested in sightseeing Kibira National Park. Among many other birds, the Great Blue Turacos, who have beautiful colorful plumage and funky-looking feathers on their heads, live in the park. Tourists visiting the Kibira National Park can also sightsee the Teza and Rwegura tea plantations.
Name:Kibira National Park (Rwegura)
Address:Kibira National Park, Rwegura, Kayanza, Burundi
◎ Closing
Although Burundi is one of the smallest countries in Africa, there is so much worth sightseeing there. For such a small country Burundi has enormously scenic nature protected in many National Forests and National Reserves. Sightseeing visitors will also be impressed with Burundi's wild animals: hippos, chimpanzees, elephants, giraffes and many more. Consider Burundi as your next holiday destination.