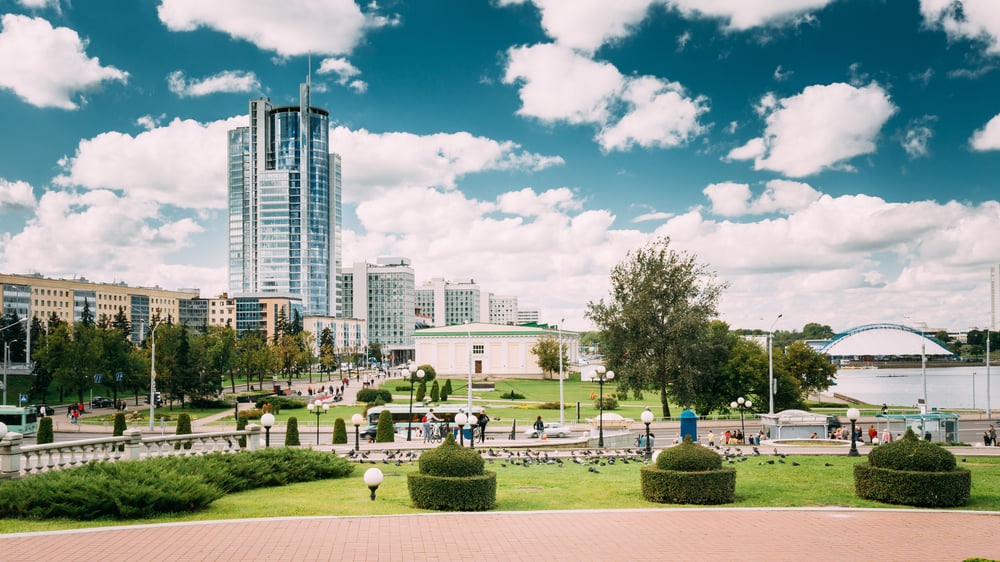 Photo by Grisha Bruev/shutterstock
Belarus:A Country with a Rich Historical Past
table of contents
[x] close
Belarus:A Country with a Rich Historical Past
Belarus, which is officially known as the Republic of Belarus, is a European country, bordered by Russia, Latvia, Lithuania, Poland and Ukraine. Belarus is located in the Eastern part of Europe and is a country with no much structural reforms. Belarus was included in USSR, so its socialist past and background are still preserved in its history and they have a great importance for the country. There are several countries which citizens do not have to get a visa for getting to Belarus. The means you can use for making a trip to Belarus are train, car, boat and plane. Belarus is a famous tourist attraction known for several sightseeing and attractions. We introduce some of those sites below.
1. Memorial Complex Brest Hero Fortress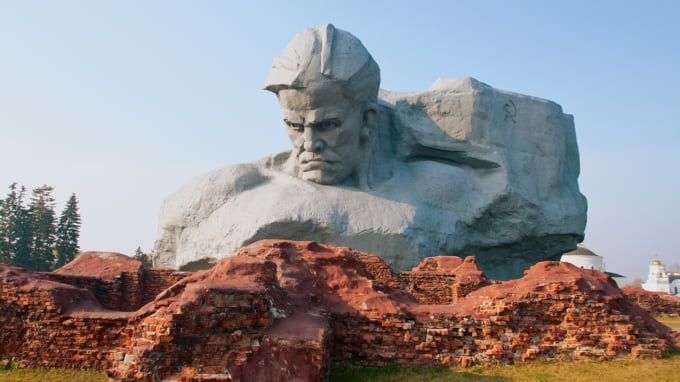 Memorial Complex Brest Hero Fortress, which is also known as Brest-Litovsk Fortress, is located in Brest, Belarus and dates back to 19th century. This is an impressive and brilliant sightseeing, containing a whole history from World War II. This war memorial was built as honor to the fallen, so this is a site worth respecting. You can visit there to get introduced to the history and then just walk around to enjoy the building and its surrounding area.
Name:Memorial Complex Brest Hero Fortress
Address:Geroyev Oborony Brestskoi Kreposti St., 60, Brest 224018, Belarus
Related Site:http://www.brest-fortress.by/en/
2. Church of Saints Simon and Helena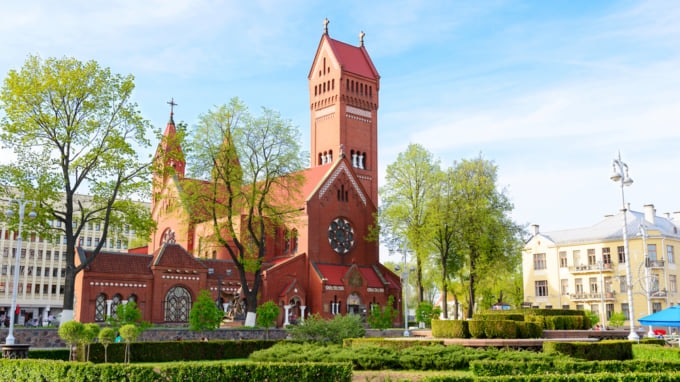 Church of Saints Simon and Helena, also called the Red Church, is located in Minsk, Belarus and is listed in the names of most visited site of Belarus. The design of this sightseeing is done by Polish architects and now you can enjoy the astonishing result of the work. You will like not only the architecture, but also the carved pictures and the colored glass windows inside. The area where it is built in, is also amazingly beautiful, so organize your time to spend some period walking around.
Name:Church of Saints Simon and Helena
Address:Sovetskaya 15, Minsk 220030, Belarus
Related Site:https://chyrvony.by/
3. Khatyn Memorial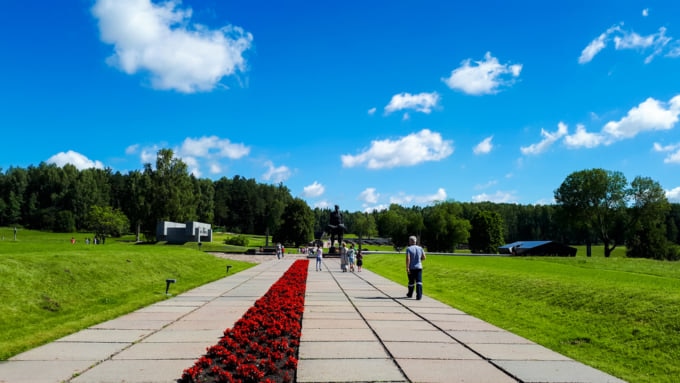 Photo by Oksana Shpakova/shutterstock
Khatyn Memorial is memorial complex built in the memory of the villages that got destroyed during the World War II, as well as for the memory of the people who died in sake of the victory of Belarusians. This educational sightseeing is a real must-visit on your tour to Belarus. If you have a guide with you, he will make your visit more informative and interesting, so you can get all the answers for the history referring to this memorial.
Name:Khatyn Memorial
Address:54th km of Minsk-Vitebsk hwy, 223110, Belarus
Related Site:http://khatyn.by/en/
4. Island of Tears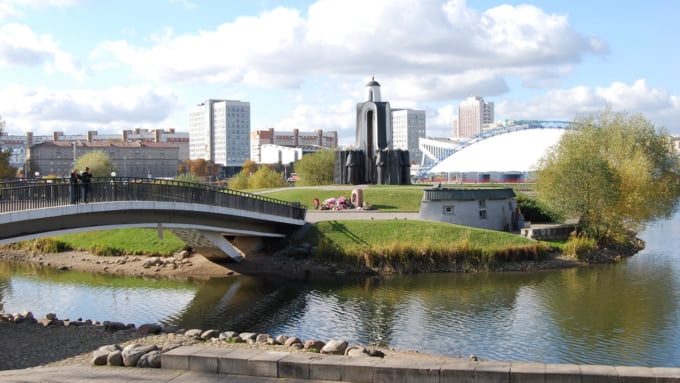 Island of Tears is a memorial located in Minsk, Belarus. This sightseeing dates back to 1988, to honor the memory of Belarusian soldiers who died during the war in Afghanistan that lasted for 9 years. The design of this building is the following: a chapel is surrounded by mothers, widows and sisters. Not far from there is a fountain with a figure of angel crying teardrops. The scenery is very evocative and the memorial contains and introduces a whole history of the sad past.
Name:Island of Tears
Address:Island Near Trinity Hill, Minsk 223050, Belarus
5. Monument to Fallen Jewish People on March 2, 1942
Monument to Fallen Jewish People is an emotional sightseeing of Belarus, in honor of the 5000 Jewish, including men, women and children, who were brought to there to be killed and buries. The memorial represents a group of people standing close to each other and waiting for their turn to be shot. The unforgettable history of this site will make you feel sad, but this is definitely one of the must-see sights of Belarus worth seeing.
Name:Monument to Fallen Jewish People on March 2, 1942
Address:Corner of Zaslavskaya St, and Melnikaite St, Minsk, Belarus
6. Victory Square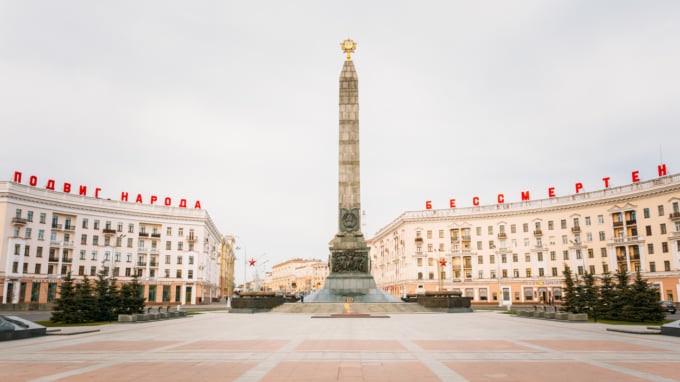 Victory Square is in the historic centre of the capital city of Belarus, in Minsk. This sightseeing is an important spot in Minsk and offers very beautiful scenery, especially in the evening and at night. The monument you will see in the center of this square was built in 1954 to commemorate the Soviet Army. You will also see a granite column with 38 meter height erected in the square. You will have an impressive and a nice walk in this amazing site of Belarus and will enjoy the beauty of its surrounding areas, a well.
Name:Victory Square
Address:Minsk, Belarus
Related Site:http://www.belarus.by/en/travel/belarus-life/victory-square
7. Independence Square, Minsk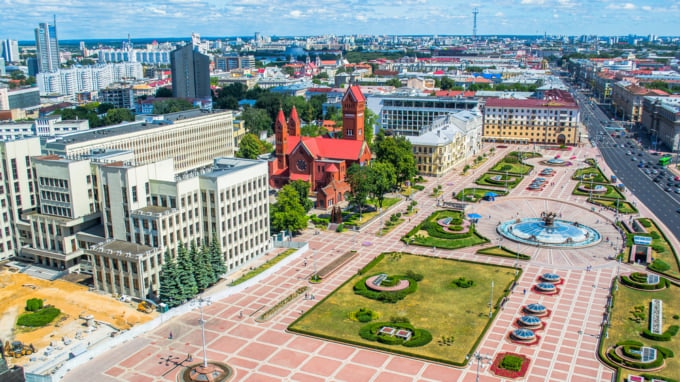 Photo by Marianna Ianovska/shutterstock
Independence Square is an impressive sightseeing in Belarus, with a great location. This landmark is very large and is a favorite spot not only for tourists, but also for the local. The square is exactly in the centre of Minsk and is a must-see attraction for anyone coming to Belarus. You will also find a lot of hotels here where you can check in to enjoy the beauty of the square right from your hotel room. There are also stores and other places where you can enjoy your days spent in Belarus.
Name:Independence Square, Minsk
Address:Independence Square, Minsk 223050, Belarus
8. Victory Park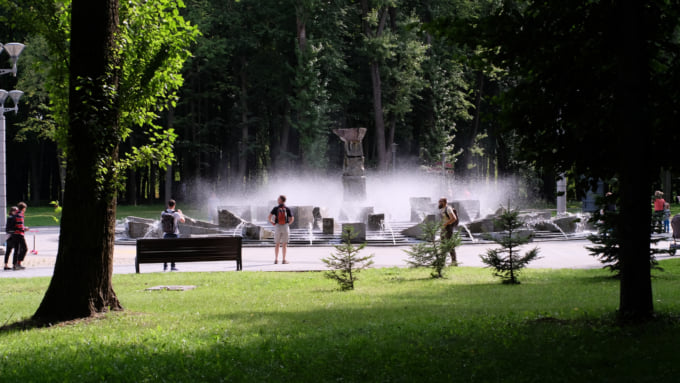 Victory Park, the largest park in Minsk, is one of the favorite sightseeing of Belarus for its visitors and the residents. This amazing tourist attraction a site, paths, fountains and a playground, some shows and concerts are often held here, so this is a great spot for family vacation time. There is also a place, called the Birds Island that is included in the area of this park. It introduces wildlife, representing mostly rare species of various birds.
Name:Victory Park
Address:Pobediteley ave | Komsomol Lake, Minsk, Belarus
Related Site:http://victorypark.com/
9. Kalozha Church Boris-Gleb Church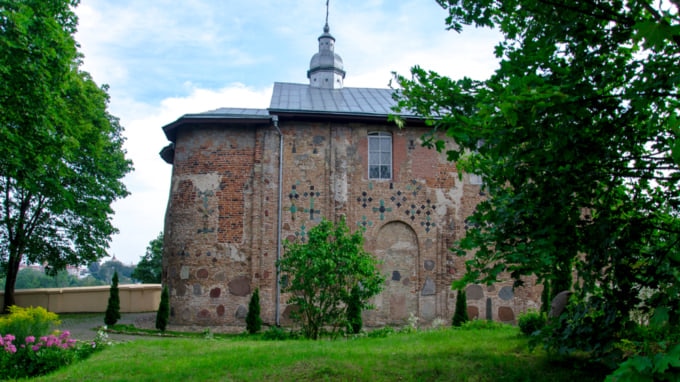 Photo by Ptashkouski Aliaksandr/shutterstock
Kalozha Church Boris-Gleb Church is an old church located in Belarus. The church is built up on the hill with an organized area, including loans and benches. The church is beautiful not only outside, but also inside. The architecture is very impressive and the walls are unique with crosses on them.
Name:Kalozha Church Boris-Gleb Church
Address:vulica Kaloža 6, Hrodna 230029, Belarus
Related Site:http://kalozha.by/ru/
10. Holy Spirit Cathedral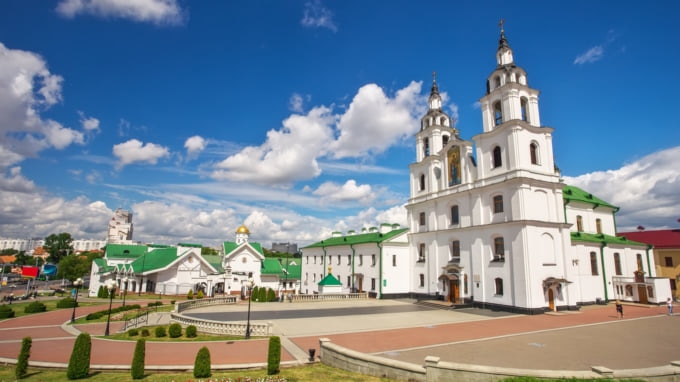 Holy Spirit Cathedral, the church which is dedicated to Holy Spirit, is a cathedral located in Minsk, Belarus. This sightseeing was built in 1633 – 1642, but it was destroyed by the fire of 1941. Later it got reconstructed and now is visited by thousands of tourists from different sides. The church is in the heart of Minsk, so it very easy to get there by any means of transportations.


Name:Holy Spirit Cathedral
Adress:Kirilla I Mefodiya 3, Minsk 220030, Belarus
Related Site:https://www.holyspiritcathedral.com/
◎ Closing
As you see, Belarus is a country with a rich historical past. It had participation in numbers of wars that had a really remarkable meaning in its history and future. Now Belarus is a must-see country with many attractive sightseeing and spots and is a favorite tourist destination among foreigners.