Botswana:A Fantastic Piece of African Wildlife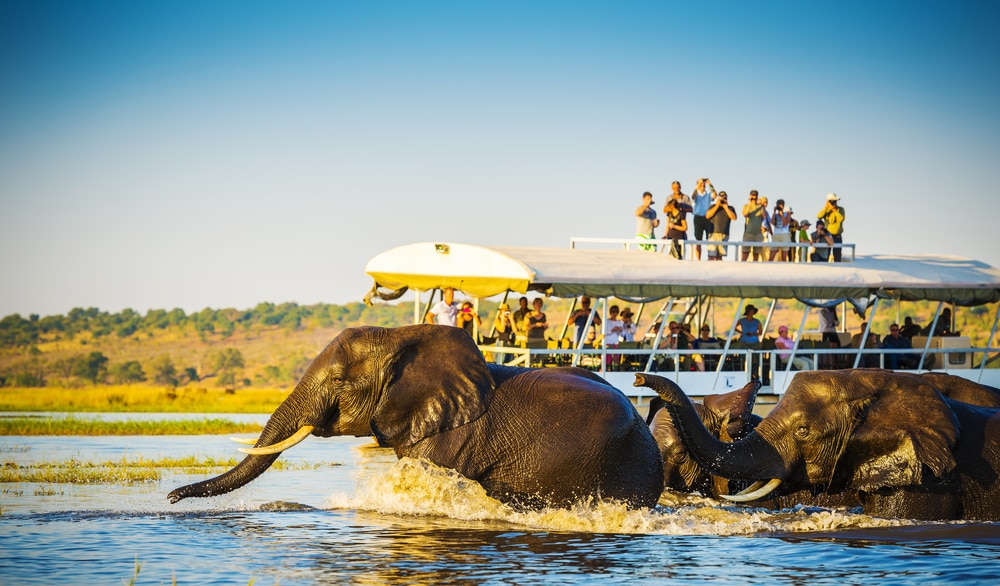 Photo by THPStock/shutterstock
[x] close
Botswana:A Fantastic Piece of African Wildlife:table of contents
Botswana, which is officially known as the Republic of Botswana, is a country in Sothern part of Africa. Botswana is a flat country with very large territory covering a desert. The neighboring countries of Botswana are Zambia, Zimbabwe, Namibia and South Africa. The capital city of the country is Gaborone. Botswana is generally a country with sparse population. There are only about 2 million people living in the country. There is so much to do and to see in Botswana. The activities you can enjoy are horse-riding, bushwalks and boat trips. It will surely be a very exciting experience for you, if you make your trip to Botswana, especially if you follow the list of most impressive sightseeing in Botswana, introduced below.
1. Okavango Delta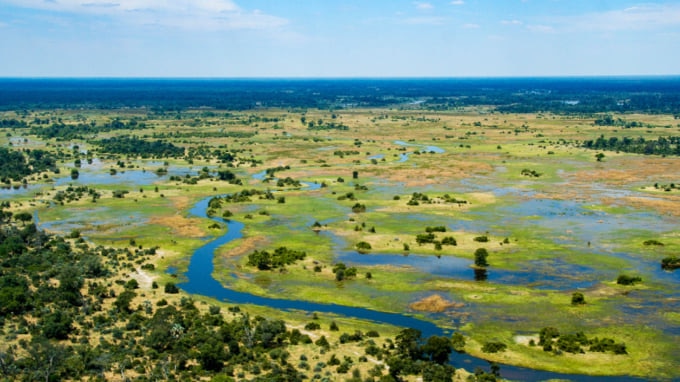 Okavango Delta is a large delta in Botswana. This sightseeing is a real heaven that impresses its visitors with its amazingly beautiful scenery. This tourist attraction is represents a wildlife of various species and rich vegetation. People and animals in this area live side by side. And this is one of the most distinctive features of this sightseeing.
Name:Okavango Delta
Address:Maun, Botswana
Related Site:https://www.okavangodelta.com/
2. Moremi Wildlife Reserve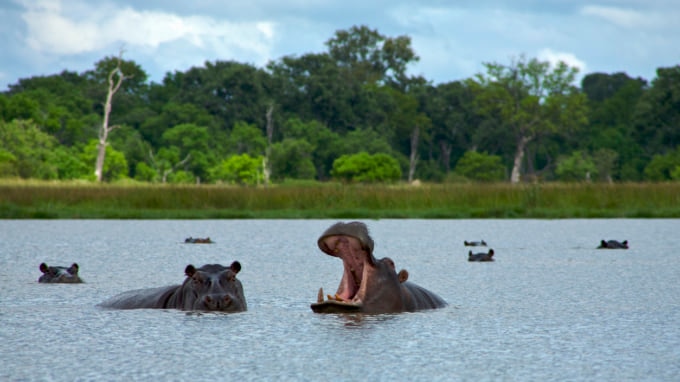 Moremi Wildlife Reserve is an awesome natural beauty located in Botswana. This spot is a favorite place for nature, especially plant lovers. This sightseeing introduced the typical image of African wildlife and it includes varieties of activities that you can enjoy, including motorized boats, game drives and just walks. The best time to visit to this miracle of Botswana is October, if you feel OK with high temperature as 38 to 45° Celsius is. The roads to Moremi Wildlife Reserve are accessible, so there will not be any difficulties for getting there.
Name:Moremi Wildlife Reserve
Address:Moremi Game Reserve, Botswana
3. Chobe National Park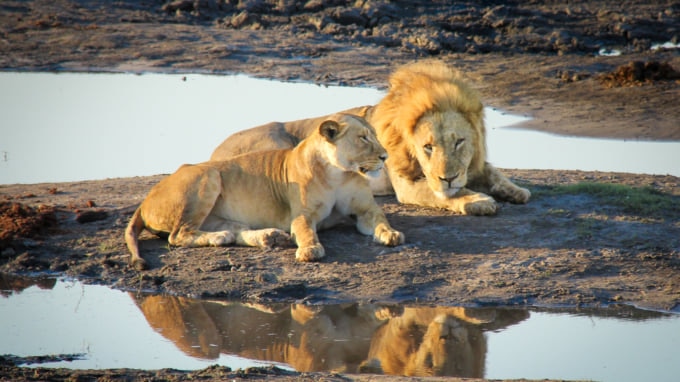 Photo by LuminatePhotos by judith/shutterstock
Chobe National Park – the well-known wildlife park of Botswana where you can spend an amazing day full of such activities, as camping, day trips, accommodations, photographic safaris, houseboats, etc. This sightseeing is biologically very diverse and is one of the biggest parks of Botswana. The accommodations are concentrated not only inside, but also outside of the park. So, if you want to get a complete experience from this spot, you will need to spend at least a whole day to manage to enjoy all the pleasures that this sightseeing will offer.
Name:Chobe National Park
Address:Kasane, Botswana
Related Site:http://chobenationalpark.co.za/
4. Photographic River Cruise on The Chobe
Photographic River Cruise on TheChobe, which is one of the most impressive sightseeing in Botswana, provides special boats with special accommodations, which will allow you to take pictures of every single beauty you will admire. You can start your photographic safari since morning. The tour is organized on The Chobe River and the tour includes on-board snacks and drinks and at the end you will be given a memory card which will include some images of you during your cruise. This card will totally be one of the best experiences you will get from your tour to Botswana.
Name:Photographic River Cruise on The Chobe
Address:Botswana
5. Savute Reserve
Savute Reserve is a picturesque sightseeing located Botswana, with varieties of animals, including buffalo, zebra, elephants, baboons, giraffes, lions and so on. The spectacular colors of the river here make the whole scenery much more impressive and astonishing. Here you can also take a boat safari in this park, to enjoy the views and get advantages of your vacation to Botswana. This sightseeing will truly become one of your favorite sites in Botswana.
Name:Savute Reserve
Address:Chobe National Park, Botswana
6. Khwai River Bridge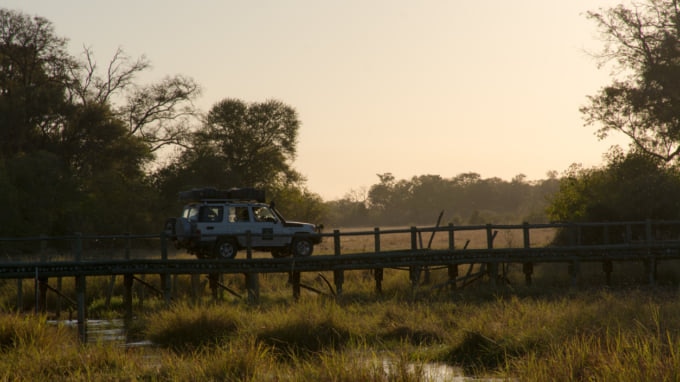 Khwai River Bridge is a fantastic sightseeing with excellent accommodations located in Botswana. If you want to enjoy the exceptional wildlife sightings of Khwai River Bridge, take a proper guide who will make your visit more impressive and interesting. Your unforgettable visit to this sightseeing of Botswana will also be accompanied with excellent food, interesting pastimes and the welcoming staff. Take a visit being sure that you cannot wait to return to Botswana to see this amazing spot again.
Name:Khwai River Bridge
Address:Botswana
7. Three Chiefs' Statues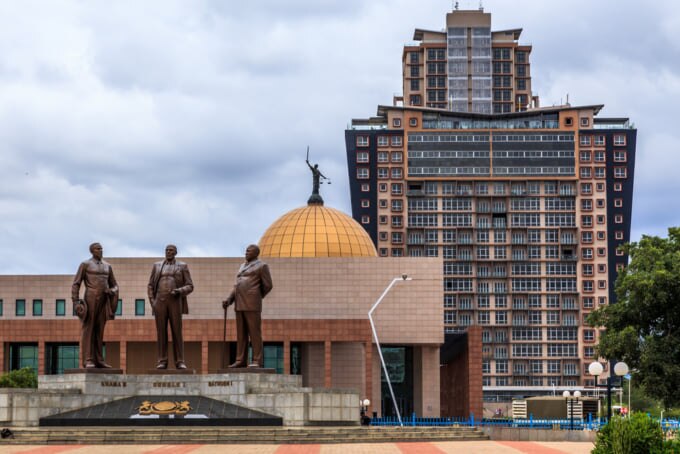 Photo by Vadim Nefedoff/shutterstock
Three Chiefs' Statues are historical monument located in Botswana and a must-visit, if you are fond of history. The monument represents three giants standing upright who had their participation in the proclamation of the independence of Botswana. Take a knowledgeable and a friendly guide who will represent you the history and the reasons of the construction of this sightseeing in Botswana.
Name:Three Chiefs' Statues
Address:Gaborone, Botswana
8. Tsodilo Hills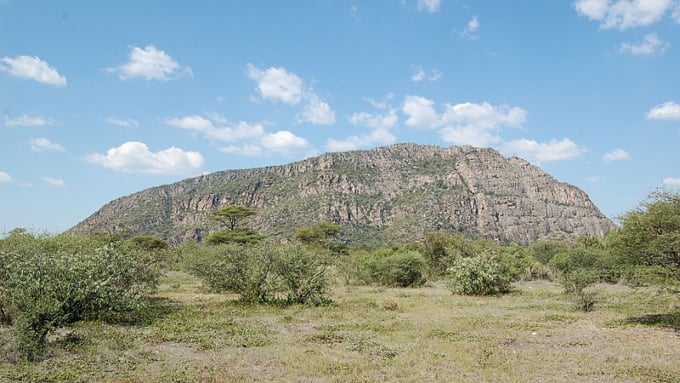 Photo by commons.wikimedia.org
Tsodilo Hills that is included in UNESCO World Heritage list are one of the greatest sightseeing in Botswana. This stunning and beautiful place is ideal for a whole day walk. The guides will make your tour more interesting and impressive.
Name:Tsodilo Hills
Address:Near Sepupa | Northwest Botswana, Shakawe, Botswana
9. 9 Day Delta and Victoria Falls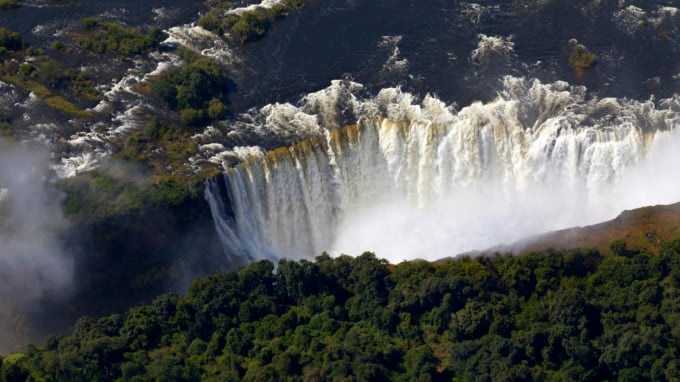 9 Day Delta and Victoria Falls is a trip organized in Botswana, that includes tours to several natural miracles, such as Okavango Delta, Victoria Falls, Caprivi and Chobe National Park. This tour will provide you with the greatest expectations on your visit to Botswana, because it includes a package of whole relaxing. You will spend your days with other people. This will be a good chance for making new friends. And then you will spend the evenings and nights with the same group, so you will kind of become one family, sharing the whole experiences together. The main sightseeing of Botswana is included right in this tour list, so you will have an unforgettable and an amazing time.
Name:9 Day Delta and Victoria Falls
Address:Botswana
Related Site:http://www.conservationtravelafrica.org/projects/45/9-day-delta-and-vic-falls
10. ISKCON Gaborone
ISKCON Gaborone is a great place in Botswana, popular among tourists. This is a temple with three floors, colored in saffron, white and pink. The three floors of this sightseeing have their own and unique design. You will like not only the peaceful atmosphere of the temple, but also the warm and welcoming treat of the staff working there. This clean and beautiful site will make you feel the presence of God, even if your religion is not Hinduism. The positive atmosphere is noticeable since the moment you enter it. So, do not hesitate to include this site in your must-see list in Botswana.
Name:ISKCON Gaborone
Address:Masokwe 18678 | West Phase 2, Gaborone, Botswana
◎ Closing
In short, Botswana is a country worth visiting any time you want to feel closer to nature and get the experience of enjoying the African wildlife. Seeing the wild animals from very short distances will be an unforgettable tour. And, of course, the wildlife is not the only thing that Botswana can offer you. You will also enjoy the astonishing views of many other sightseeing and partly get introduced with the way that people live in Botswana.