Minot : For Complete Relaxation and Fun Filled Trip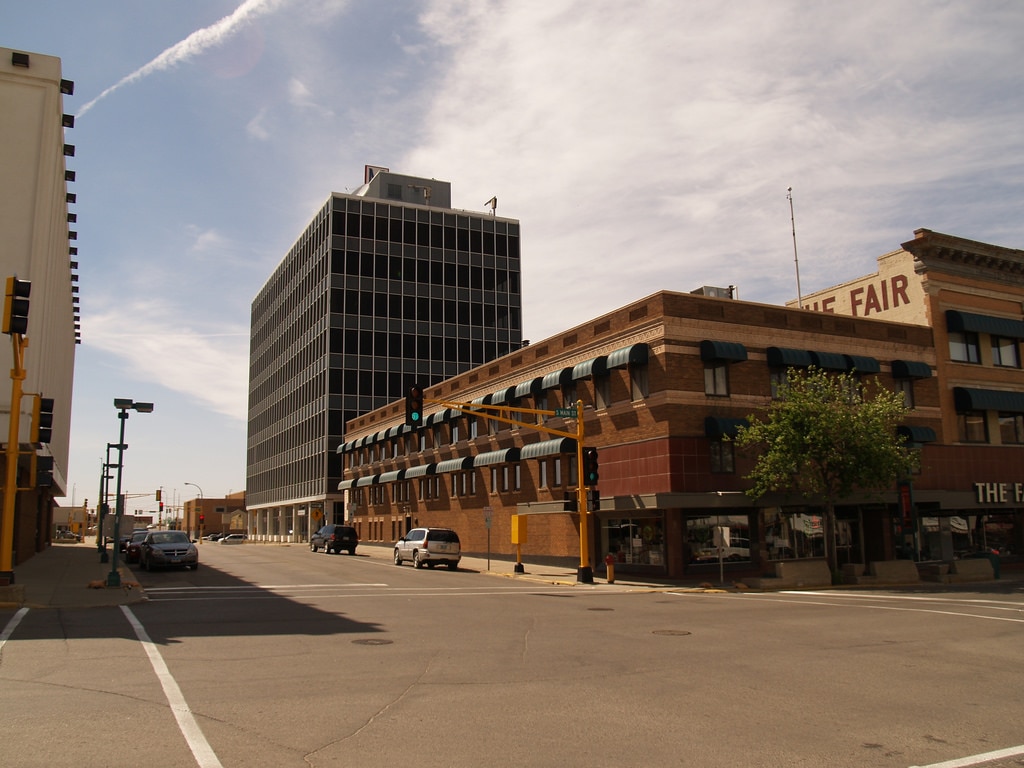 Minot is a city that is always alive and vibrant. This has been especially true because of the way it rebound after the distressing flood of 2011. It is located in the North of Dakota and takes pride in it rich aviation history. When travelling this place for business or leisure there are many things to do and places to visit to keep you engaged. Let's take a look at them:
[x] close
Minot : For Complete Relaxation and Fun Filled Trip:table of contents
1. Roosevelt Park Zoo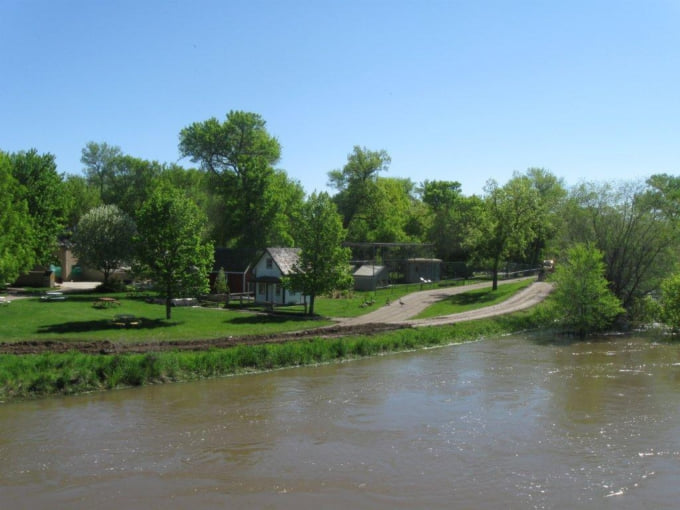 Photo by U.S. Department of Agriculture
Set up in 1920, the zoo had humble beginning with just a male bison form Montana. Since then there has been a steady growth in terms of infrastructure as well as the increase in the number of animals out here for this place to become so popular that it has been accredited by Association of Zoos and Aquariums. Although the floods that ravaged the city in 2011 was a major setback but even then every birds and animal was efficiently shifted and the opportunity was used to redesign the place.
Name:Roosevelt Park Zoo
Address:1219 E Burdick Expy, Minot, ND
Related Site:http://rpzoo.com/
2. Scandinavian Heritage Park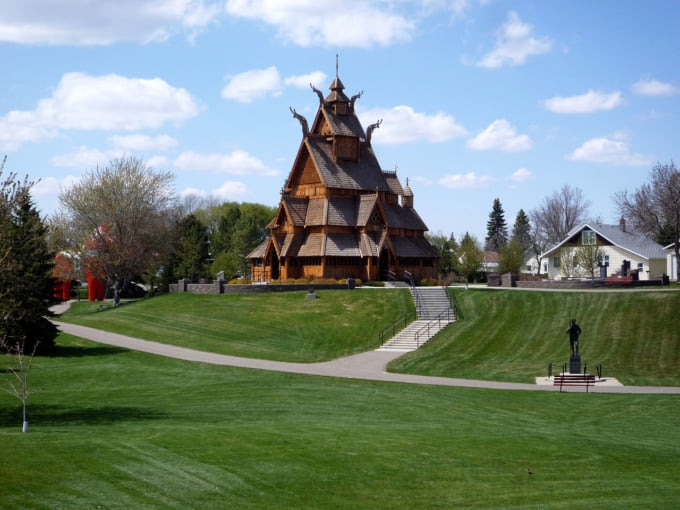 Photo by commons.wikimedia.org
With so many interesting folklore and interesting stories to tell about the place you can feel the magic in the place as it is rightly called the magical place. There are replicas of interesting structures that were common in that era and that too from each of the five Nordic and Scandinavian countries namely; Finland, Denmark, Iceland, Norway and Sweden. There is a real life stabber in the Park that is supposed to be the replica of how it used to be and you can actually step to take a look at it and listen to the magical stories that go with it.
Name:Scandinavian Heritage Park
Address:1020 South Broadway, Minot, ND
Related Site:https://scandinavianheritage.org/
3. Taube Museum of Art
Art is not just about big names and popularity. Rather it is about the appreciating the work of art. This is what you will see at Taube Museum of Art. There are many local artists whose art has found appreciation as it has found its way here. Also it is not something that you would stroll through and leave. The director of the museum has taken up the task of teaching art at all levels. Numerous workshops are held that are put up at the website and the interested candidates can enroll themselves. Also arrangements are made for homeschoolers by giving classes in their home.
Name:Taube Museum of Art
Address:2 Main St N, Minot, ND
Related Site:http://www.taubemuseum.org/
4. Rail Road Museum
This place is a special display of railroad history and the way it shaped the lives of the people and the community as a whole. Important facts and information have been showcased that speak of the way railroad has been evolved since 1886 as it is seen today. Railways are a very important aspect for any community or culture and it affects the people at a very basic level. Also the place has information and displays for people of all ages so your little ones will also find the place interesting.
Name:Rail Road Museum
Address:19 1st St NE, Minot, ND
Related Site:https://www.ndtourism.com/minot/attractions/railroad-museum-minot
5. Oak Park
This is fun for people travelling alone or with family. Oak Park is a well-kept park that is loaded with activities and fun things to do here. Be it biking, picnic, walking or just distressing on the swing, this place is a perfect getaway from the hustle and bustle of everyday life. There is also a splash pad that kids and adults can use to beat the summer heat. Walk down the trail and feel one with nature or go biking over the well-kept trails and take home some memorable time spent here.
Name:Oak Park
Address:1300 4th Ave NW, Minot, ND
Related Site:http://minotparks.com/parks/oak-park/
6. Dakota Air Museum
The mission of this museum is to essay the important role played by worthy men, women and even the machines that have shaped the fine aviation history of Dakota the way it is today. This is done not just by having information put up at the apt places, rather it is made fun by interactive sessions with kids as well as adults so as to engage them for better understanding. The efforts takes by the museum authorities to truly honor the place by making the visitors take pride in the glorious past of aviation history is truly commendable.
Name:Dakota Air Museum
Address:100 34th Ave NE, Minot, ND
Related Site:http://www.dakotaterritoryairmuseum.com/
7. Splash Down Dakota Water Park
This is a place to chill out, have fun and simply beat the heat. This is not just a water park but also a hotel that will pamper you with its cozy suites and room service once you have tired yourself out frolicking around the place. There are three huge slides, two pools and the hot tub that you have can enjoy. In fact the hotel will also cater to your travel and vacation needs and provide you with package and rentals for planning out the perfect trip for you.
Name:Splash Down Dakota Water Park
Address:2400 10th St SW, Minot, ND
Related Site:http://visitminot.org/play/splashdown-dakota-super-slides/
8. Escape Point
This is a unique experience in terms of thrill, excitement, adventure and fun. You may have been a fan of suspense fictions and nail-biting climax. But this is your chance to experience the adventure and thrill for yourself. This is a theme based puzzle solving and riddle cracking game that is fun and exciting. You have to use your sharp sense of judgement and problem solving abilities in order to come out of the place or complete the mission allotted to you. A fun way of putting yourself to test!
Name:Escape Point
Address:320 7th St NE, Minot, ND
Related Site:https://www.escapepointnd.com/
9. Lucy's Amusement Park
This is an amazing place to chill and enjoy so many activities that the park has to offer out here. Some of the amenities the park features are a tower slide, numerous kiddie rides, disco scooter and moonwalk. In fact the best thing is the 18-hole miniature golf course that is sure to get adults glued to it. The park also provides excellent picnic spots and they also have special provision for bonfires if asked for. The best gift you can give your little one is to host a birthday party out here for a fun-filled day.
Name:Lucy's Amusement Park
Address:5119 US-83, Minot, ND
Related Site:http://visitminot.org/play/lucys-amusement-park/
10. Bison Plant Trail
If you are not a passionate hiker, but love to walk down the wild that is not so wild then this is the trail that you should not miss out on. This is a two mile trek which is fairly easy that lets you enjoy nature. It also has a river going alongside for a perfect scenic view. There are numerous activities that you can take part in while on this trek. For cyclists out there, they can come here for a fairly relaxing biking around the place that won't exhaust you!
Name:Bison Plant Trail
Address:7801 54th Ave SE, Minot, ND
Related Site:https://www.alltrails.com/trail/us/north-dakota/bison-plant-trail
◎ Closing
So this makes you completely sorted for things that you can do while in Minot. With so many activities to indulge in and so many places to visit, you will carry home a bagful of memories that you will cherish for a long time to come. Perfect blend of nature and adventure!