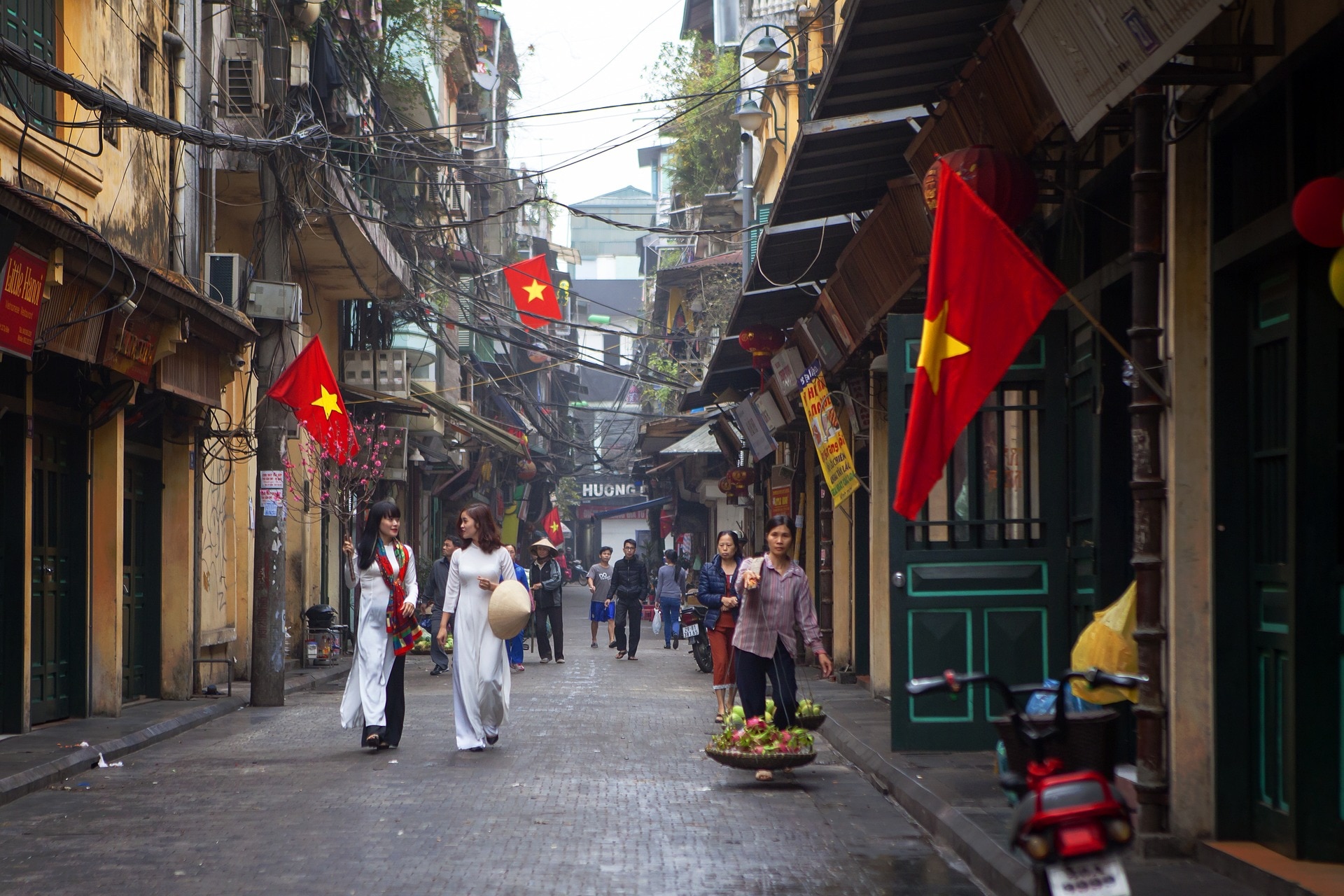 Vietnam:Historic Old Towns, Picturesque Mountains and Pristine Beaches
table of contents
[x] close
Vietnam:Historic Old Towns, Picturesque Mountains and Pristine Beaches
Vietnam is a country in Southeast Asia abundant full of captivating scenery from lush green mountains to pristine white beaches. Rich in history, culture and a vibrant food scene famous all around the world, it's a perfect holiday destination. Without further ado, here are some of the attractions you should never miss when visiting Vietnam.


1. Ha Long Bay (Quảng Ninh Province)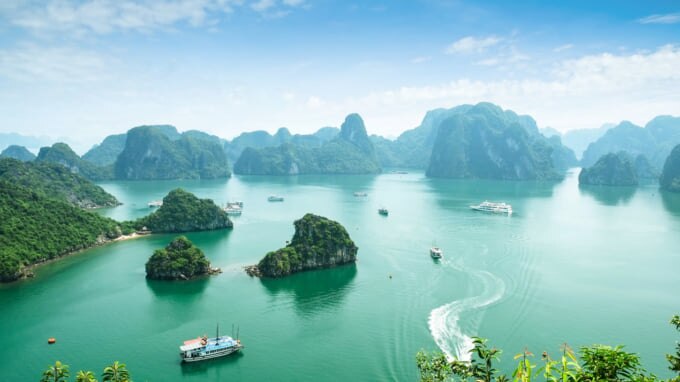 Ha Long Bay is located in the Gulf of Tangkia, a few hours drive from the capital, Hanoi. The region is famous for its abundance of tall limestone karsts and tiny isles in various shapes and sizes set against the green water of the bay. Ha Long Bay has been recognized as a UNESCO World Heritage Site since 1994. Tourists come to Halong to take part in cruises around the bay, soaking in the unique scenery while enjoying a relaxing boat ride. Although many people opt for a day cruise and return to Hanoi later in the evening, for a memorable experience book one of the overnight cruises and wake up to watch the sunrise glisten across the bay.
Name:Ha Long Bay
Address:Quảng Ninh Province, Vietnam
2. Muong Hoa Valley (Lào Cai)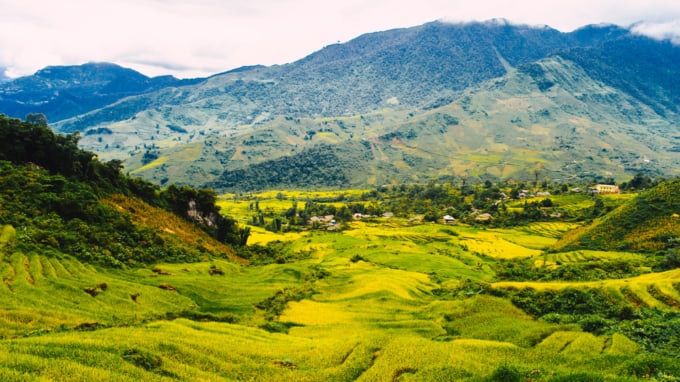 Photo by Lu Nhat Thuyen/shutterstock
The Muong Hoa Valley has some of the most stunning scenery in South-east Asia, located in Sapa, North Vietnam. The Muong Hoa Valley is most famous for its rice terraces which were sloped by the indigenous people who live there. They had to terrace their land for agricultural needs since the majority of the area where they live is mountainous. Most people opt to use a package tour when traveling to the area as part of a larger tour around Sapa.
Name:Muong Hoa Valley
Address:01A Thac Bac, Street, Sapa, Lào Cai 333100, Vietnam
3. Hoàn Kiếm Lake (Hanoi)
Photo by Michal Zak/shutterstock
Hoàn Kiếm Lake is a popular respite in the center of Hanoi,the capital of Vietnam. Also known as "Lake of the Returned Sword" or simply "Sword Lake," Hoàn Kiếm Lake is the location for a stunning legend which tells of an emperor by the name of Lê Thái Tổ who was given a magical sword by a Golden Turtle God which he used in battles. After the war, the golden turtle took the sword back and disappeared from the lake, Taking the sword back to the gods, which is where the name comes from. It's best to visit the lake during weekends where traffic is halted to make way for vendors and parades.
Name:Hoàn Kiếm Lake
Address:Hanoi, Vietnam
4. Phu Quoc Island (Kiên Giang Province)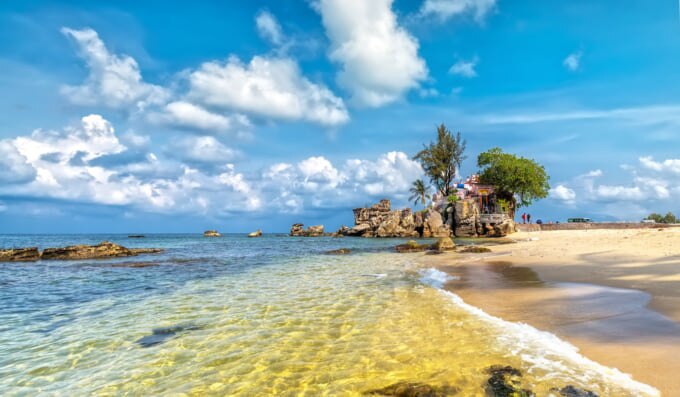 Phú Quốc is a stunningly picturesque island in the south of Vietnam, teeming with white sand beaches and clear blue waters. This island is an ideal escape from Vietnam's bustling and vibrant cities. Visitors can take part in a range of different activities on the island such as reef diving, kayaking and fishing. Phú Quốc is renowned for it's delicious and abundant seafood where you can often find vendors grilling delectable ocean treats on beaches or around the town.
Name:Phu Quoc Island
Address:Kiên Giang Province, Vietnam
5. Linh Phuoc Pagoda (Lâm Đồng)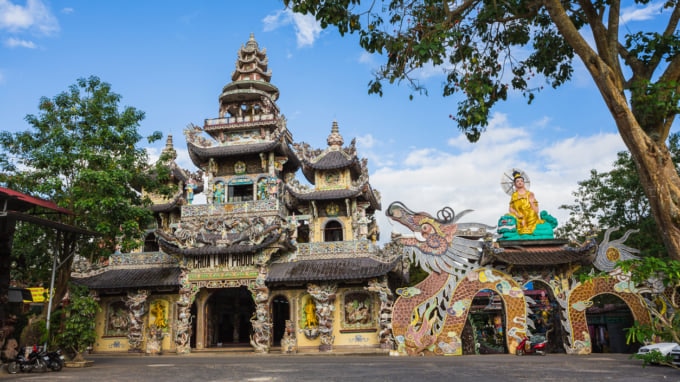 Also known as the pagoda of broken glass, the Linh Phuoc Pagoda is situated in Trai Mat, a small town in the central highlands of Vietnam. Built by monks and Mahayana Buddhist followers, construction of the temple began in 1949. The temple became particularly famous after nuns and monks decorated the area with beer bottles, 12,000 of which were broken, polished and placed around the temple. Especially stunning is the 164-foot-long dragon whose entirety is dotted with the glistening bottles.
Name:Linh Phuoc Pagoda
Address:120 Tự Phước Thành Phố Đà Lạt, Lâm Đồng, Vietnam
Related Site:https://www.phuquocislandguide.com/
6. Hue Imperial City (Thua Thien Hue)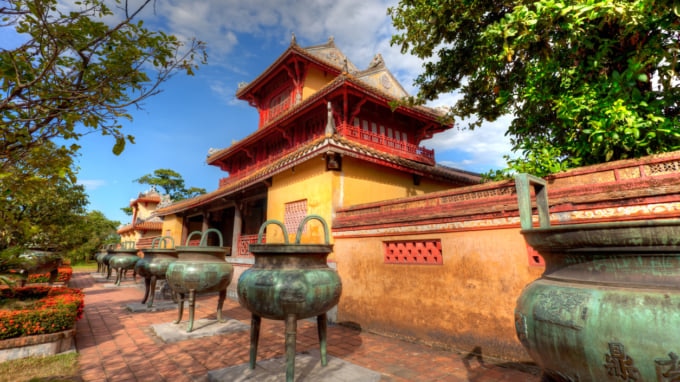 The Imperial City of Hue is a large walled palace in central Vietnam comprising of numerous monuments and ruins. Hue was founded as the capital of Vietnam at the start of the Nguyen Dynasty in 1802 and the Imperial City has been recognized as a UNESCO World Heritage Site since 1993. Although many of the buildings and structures were damaged during the Vietnam War, much of it is being slowly restored and preserved.
Name:Hue Imperial City
Address:Thành phố Huế, Thua Thien Hue, Vietnam
Related Site:https://www.imperialcityhue.com/home-vie.html
7. Temple of Literature (Hanoi)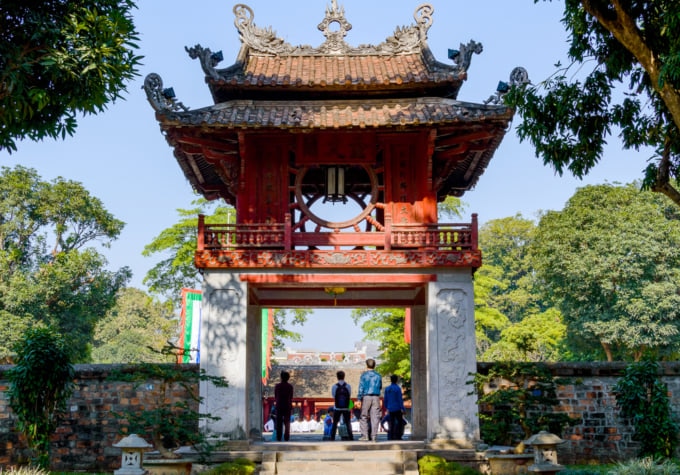 Photo by Mikhail Gnatkovskiy/shutterstock
One of the most iconic structures in the capital of Vietnam, the Temple of Literature was the first national university of Vietnam. Built in the year 1070 under the leadership of Emperor Ly Thanh Tong, the Temple of Literature is one of the many temples dedicated to Confucius. This complex is a perfect example of well-preserved Vietnamese architecture.
Name:Temple of Literature
Address:Hanoi, Vietnam
8. Tomb of Minh Mang (Hương Trà)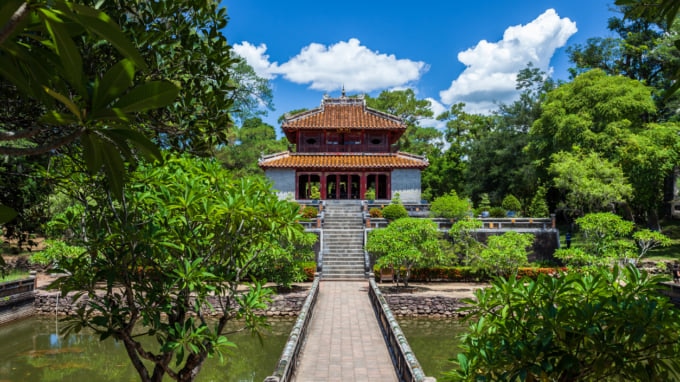 The final resting place of Emporer Minh Mang, one of the most devoted Confucians in the Nguyen Dynasty, this grand tomb is renowned for its stunning architecture and picturesque forest scenery. The tomb itself is located just a few kilometers from Hue and makes a perfect side trip for anyone visiting the area. Most famous spots in the area include the Sung An Temple, Lake of Impeccable Purity, and the Lake of the New Moon. The gate of the tomb is only opened once per year on the anniversary of Minh Mang's death.
Name:Tomb of Minh Mang
Address:Hương Bình, Hương Trà, Vietnam
Related Site:http://hueworldheritage.org.vn/Default.aspx
9. Suoi Tien Theme Park (Hồ Chí Minh)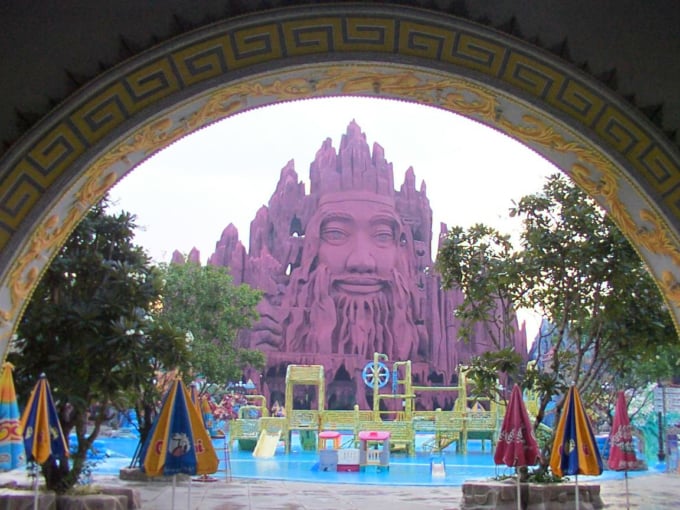 The Suoi Tien Theme Park is a theme park in the city of Hồ Chí Minh, Vietnam. Perfect for kids and adults alike the amusement park boasts of several entertainment areas where visitors can enjoy, and learn more about the rich history of Vietnam. Such attractions include a roller coaster, a zoo, and a dinosaur park. A colorful man-made beach called Tiên Dong beach is also popular in the park. The beach features a giant waterfall set against a large face of the emperor.
Name:Suối Tiên Amusement Park
Address:120 Xa lộ Hà Nội, Tân Phú, Quận 9, Hồ Chí Minh, Vietnam
Related Site:http://suoitien.com/en/
10. Saigon Central Post Office (Hồ Chí Minh)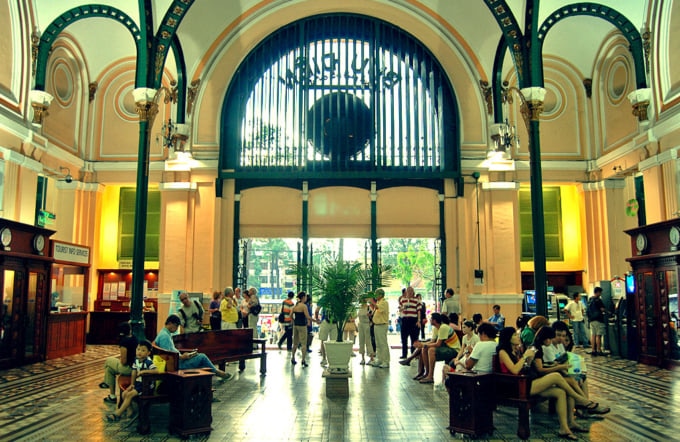 Saigon Central Post Office is a historic post office situated in Ho Chi Minh City, Vietnam. Built between the year 1886 and 1891, the building is influenced from several styles including French and Renaissance design and is a perfect example of the French colonial architecture found around Vietnam. Inside the building, you will find maps of several places in Vietnam including Saigon and Southern Vietnam. A mosaic of Ho Chi Minh City can also be found inside the building along with the stunningly beautiful tiled floor.
Name:Saigon Central Post Office
Address:2 Công xã Paris Bến Nghé Quận 1, Bến Nghé, Ho Chi Minh City, Hồ Chí Minh, Vietnam
Related Site:http://hcmpost.vn/Main1/Default.aspx
◎ Closing
Offering some of the most unique scenery in the world, a distinct culture, fascinating history and world-class cuisine, Vietnam is a worthy addition to any travelers bucket list.