Sweden:Beautiful Towns and Scenery at the Heart of Scandinavia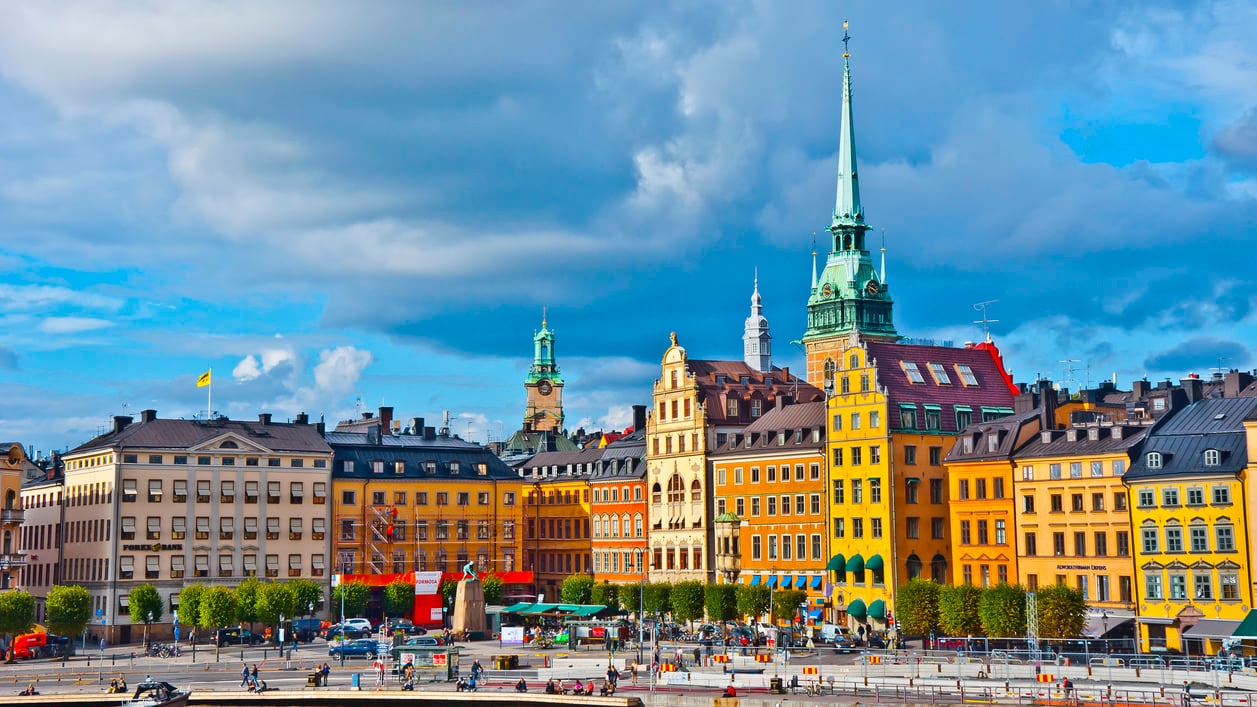 Sweden remains a popular destination for sightseeing tourists thanks to its rich and unique history and culture as the most populous and central Scandinavian country. While many of Sweden's most popular sightseeing attractions are located in its bustling capital of Stockholm, there are a range of beautiful destinations all over the country.
[x] close
Sweden:Beautiful Towns and Scenery at the Heart of Scandinavia:table of contents
1. Stockholm Cathedral (Stockholm)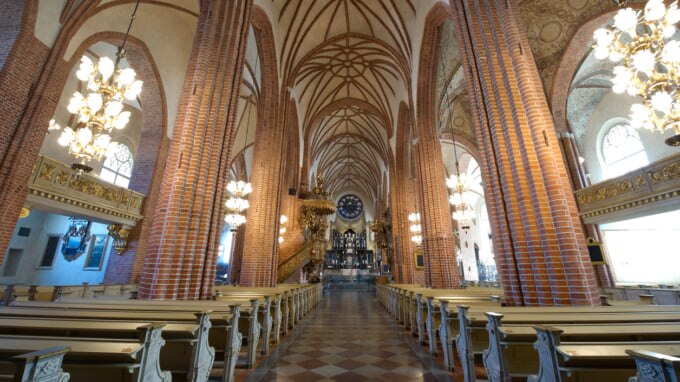 Stockholm Cathedral, also known as Storkyrkan, is a church in Sweden's capital city of Stockholm whose world-famous beautiful interior is an unmissable sight in the capital. Stockholm Cathedral was built by a lord or "jarl" of Sweden in the Middle Ages to celebrate a famous battle. Visitors to Sweden are drawn to Stockholm Cathedral to see the various unique works of art and sculptures that have been added to the church over the centuries. The most popular item is the statue of St. George and the Dragon, which also contains a number of religious artifacts.
Name:Stockholm Cathedral
Address:Trångsund 1, 111 29 Stockholm, Sweden
Related Site:https://www.visitstockholm.com/see--do/attractions/stockholm-cathedral/
2. Malmohus (Malmö)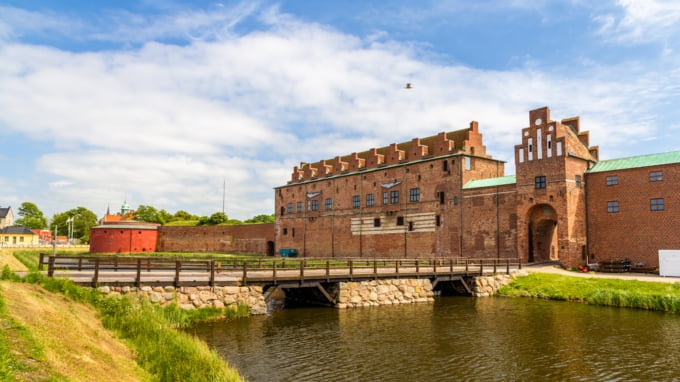 Photo by Leonid Andronov/shutterstock
A stunningly-preserved medieval castle located in Malmo, Malmohus has a long and varied history as a key fortification in Sweden over the centuries and is now used as a museum. Malmohus is a popular sightseeing destination in Sweden because it is one of the few castles in Sweden that has been preserved and is open to the public. Managed by professional historians, the castle offers many informative tours and events for visitors who are interested in Sweden's history.
Name:Malmohus
Address:Malmöhusvägen 6, 211 18 Malmö, Sweden
Related Site:http://malmo.se/Kultur--fritid/Kultur--noje/Museer--utstallningar/Malmo-Museer/Sprak/In-English.html
3. Royal Palace (Stockholm)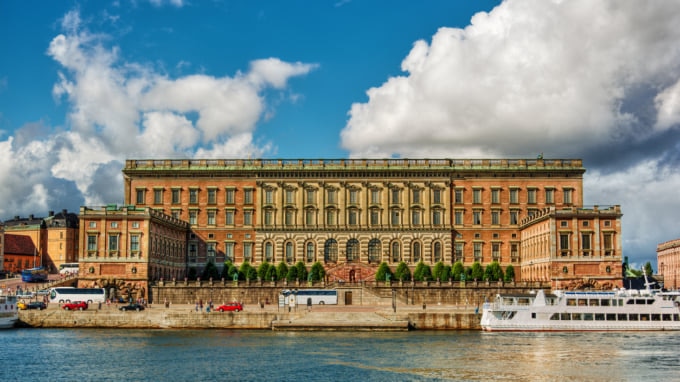 The Royal Palace, or Stockholm Palace, is the palace for the monarchy of Sweden. While the Royal Palace contains many lavishly-decorated residential rooms, its primary purpose is as a place to conduct the affairs of state for the monarchy of Sweden, although many of the rooms have been converted into a museum showcasing Sweden's culture and history. The Royal Palace was built according to an attractive Roman-Baroque style, and its incredible size contains more than 600 separate rooms that tourists can visit. Some of the main attractions in the Royal Palace include the regalia of Sweden's monarchy and a world-famous antiquities museum.
Name:Royal Palace
Address:107 70 Stockholm, Sweden
Related Site:http://www.kungahuset.se/royalcourt/visittheroyalpalaces/theroyalpalace.4.396160511584257f218000138.html
4. Lund Cathedral (Lund)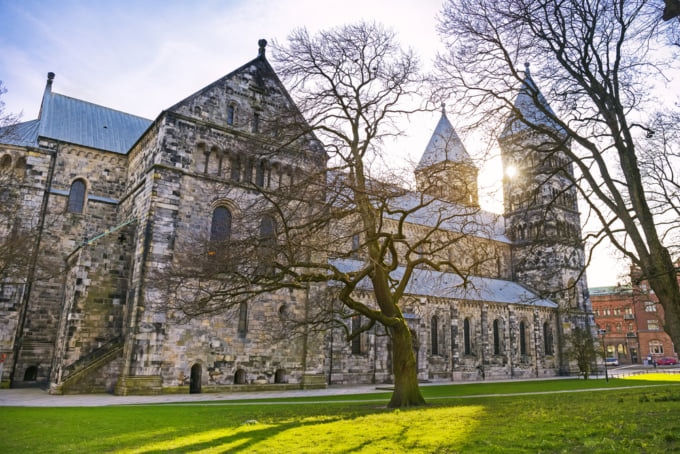 Photo by Mariia Golovianko/shutterstock
the cathedral was consecrated in the early medieval period as the first Christian church in all of Sweden, and the center of the new Christian faith in Sweden. The exterior of the Lund Cathedral is majestic and imposing, with two beautiful bronze doors that attract many sightseeing visitors. There's also a number of artworks from the middle ages inside, including one of the first clocks made in Sweden, which is a major tourist attraction. Sightseeing visitors can also visit the well-preserved crypts underneath the Lund Cathedral in Sweden, and the Lund Cathedral regularly offers high quality tours of the location.
Name:Lund Cathedral
Address:Kyrkogatan 4, 222 22 Lund, Sweden
Related Site:http://lundsdomkyrka.se/english/
5. Botanical Garden (Göteborg)
The Botanical Garden is one of the largest gardens in Europe located in Gothenburg, Sweden. The Botanical Garden was created on the old grounds of a large manor, and were developed into a public park and attraction for sightseeing visitors to Sweden. The Botanical Garden contains over 70,000 different plant species, including rare and significant attractions, such as the world's largest orchid collection and a tree from the world-famous Easter Island that's now extinct on the island.
Name:Botanical Garden
Address:Carl Skottsbergs gata 22A, 413 19 Göteborg, Sweden
Related Site:http://www.goteborg.com/en/botaniska-tradgarden/
6. Stockholm City Hall (Stockholm)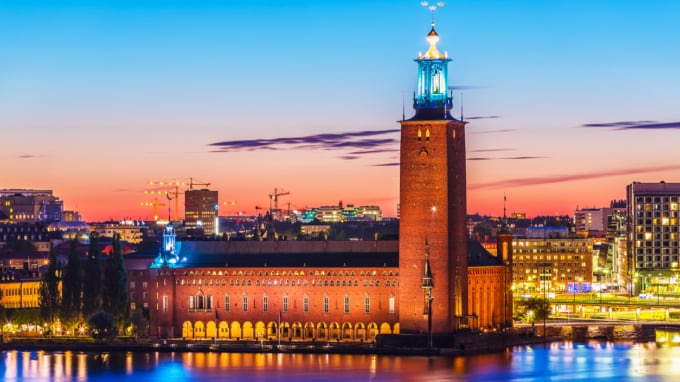 Stockholm City Hall in Sweden was built in the early 20th Century to showcase and celebrate the growing sense of Sweden's national pride and independence. Stockholm city hall features a style of architecture that is unique to Sweden, and visitors will enjoy a layout and style that offers a fascinating combination of influences. Make sure to climb the tower at the center of the site, which offers breathtaking views of the city of Stockholm.
Name:Stockholm City Hall
Address:Hantverkargatan 1, 111 52 Stockholm, Sweden
Related Site:http://international.stockholm.se/the-city-hall/
7. Drottningholm Palace (Drottningholm)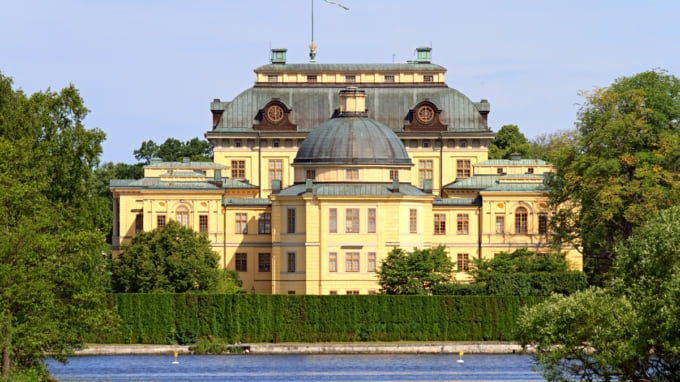 Once a private residence for the monarchy of Sweden. much of Drottningholm Palace is now open to the public for sightseeing, and the entire location has been named as a UNESCO World Heritage site. The palace itself was built in the 16th Century, and showcases European Renaissance style architecture. Some of the popular locations to visit in Drottningholm Palace include the beautiful grounds and gardens, the private royal church and a number of great halls and reception rooms that have maintained their original decorations and styles over the centuries.
Name:Drottningholm Palace
Address:178 02 Drottningholm, Sweden
Related Site:http://www.kungahuset.se/royalcourt/visittheroyalpalaces/drottningholmpalace.4.396160511584257f218000368.html
8. Kalmar Castle (Kalmar)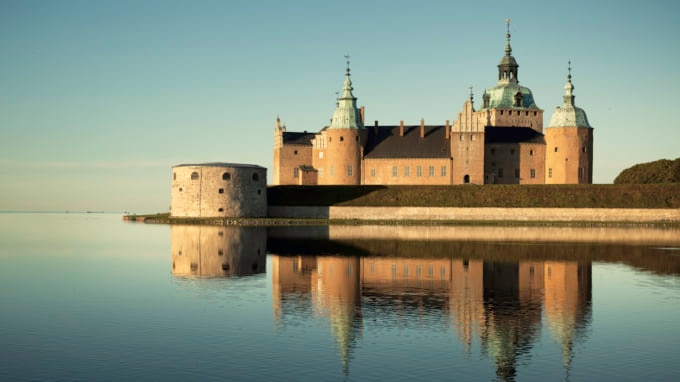 Kalmar Castle has played a significant role in the history of Sweden due to its strategic location, and was the place where a famous pact uniting all the Scandinavian countries was signed. In the 17th Century the medieval fort was transformed into a Renaissance palace, and it has retained this popular style to this day.
Name:Kalmar Castle
Address:Kungsgatan 1, 392 33 Kalmar, Sweden
Related Site:http://www.kalmarslott.se/english
9. Vasa Museum (Stockholm)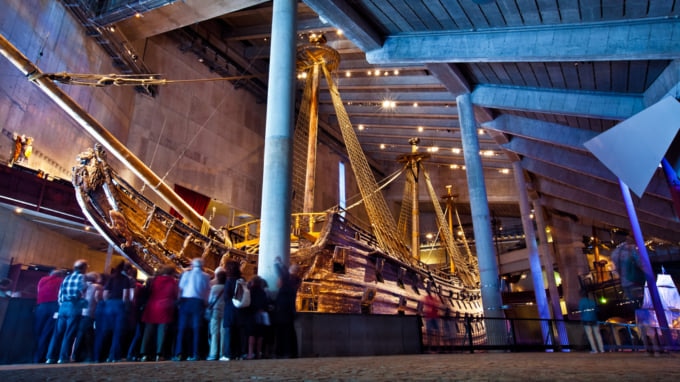 Photo by Alexander Tolstykh/shutterstock
A maritime museum located in Stockholm, Vasa allows visitors to get an insight into Sweden's rich maritime traditions. The museum was named after a 17th Century ship called the Vasa, which was salvaged from the waters of Stockholm harbor and now acts as the main attraction to the museum. The ship is beautifully preserved, the most intact historic vessel of its kind and well worth the trip to the museum just to see.
Name:Vasa Museum
Address:Galärvarvsvägen 14, 115 21 Stockholm, Sweden
Related Site:https://www.vasamuseet.se/en
10. Lisebergs Nojespark (Göteborg)
Lisebergs Nojespark is a world-famous amusement park located in Gothenburg, Sweden that opened its gates in the early 20th Century. In addition to more than 30 world-class rides, sightseeing visitors to Lisebergs Nojespark can enjoy beautiful gardens, dance halls and other various entertainment locales.
Name:Lisebergs Nojespark
Address:Örgrytevägen 5, 402 22 Göteborg, Sweden
Related Site:http://liseberg.com/en/home/
Conclusion
While most visitors to Sweden are drawn in by its rich ancient and Medieval history, there is something for everyone in this beautiful and varied country. A journey into Sweden's deep maritime history and a stunning view of its modern skyline can all be enjoyed within walking distance in this incredible destination.