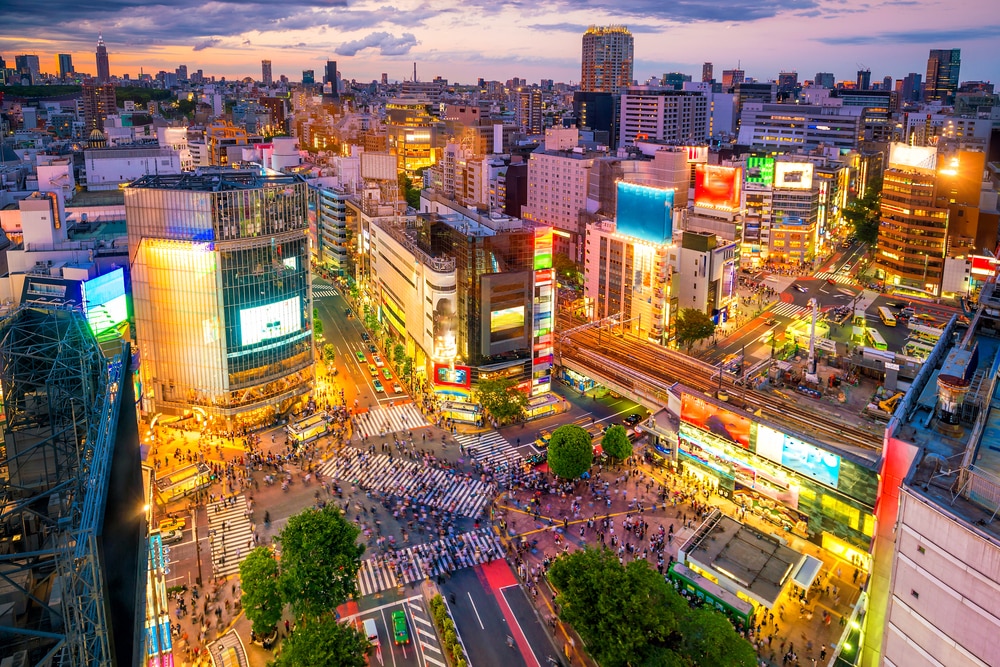 Photo by f11photo/Shutterstock
Where to Stay in Tokyo: The Best Areas and Their Unique Styles
Finding the best place to stay in a megacity like Tokyo can be a bit of a daunting task. In all there are 47 neighborhoods within Tokyo, really better understood as miniature cities. that's 47 small cities within one mega metropolis. Each of these neighborhoods have their own distinct character with their boundaries generally defined by the nearby train station. However, as 47 is quite a large number of options to have to sift through, we've filtered things down to these six great locations based on their atmosphere, convenience and entertainment - ranging from the popular to the not so well known.
table of contents
[x] close
Where to Stay in Tokyo: The Best Areas and Their Unique Styles
Ginza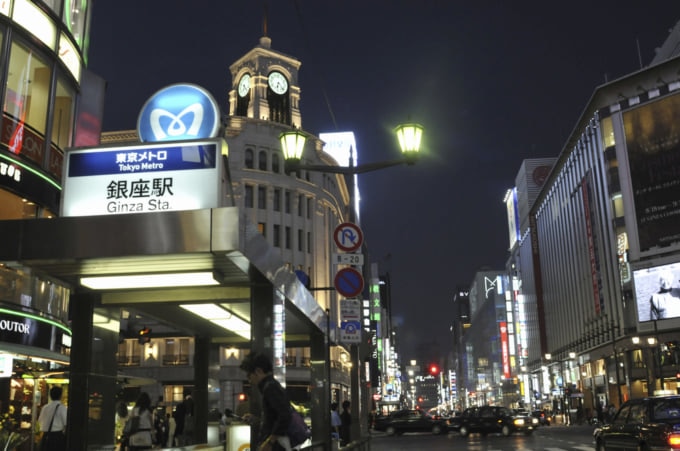 Photo by KPG_Payless/Shutterstock
Ginza is considered one of the more upscale areas of Tokyo, replete with high-end brand stores, ritzy bars, elegant restaurants, lavish nightclubs and swanky little bistros and boutiques. It's conveniently located just one stop from Tokyo station where you can catch a bullet train to other popular places in Japan such as Osaka and Kyoto. The area is accessible from both the underground metro at Ginza station and the railway from the adjacent Yurakucho station.

Famous things to do here include attending a Kabuki performance at the Kabuki-za Theatre and shopping at Japan's most famous department store - Mitsukoshi. Along with turning things down a notch by exploring the old-school-Tokyo atmosphere of Yurakucho.

Shinjuku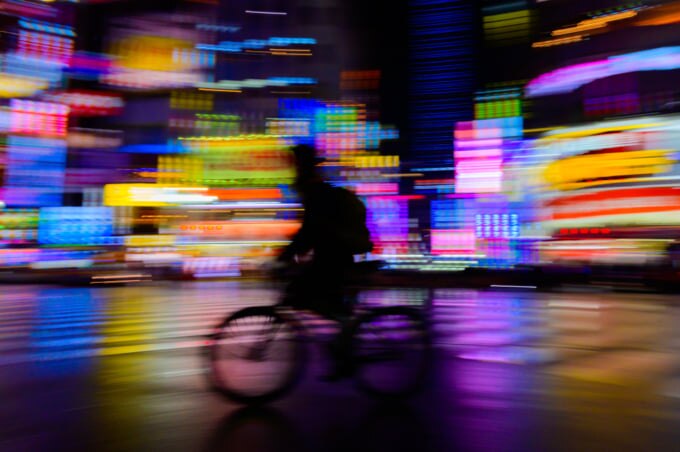 Shinjuku is a major business, shopping and entertainment hub right in the center of Tokyo. Built around one of the worlds busiest train stations, it pulses with life at all hours of the day and night. It's hard to give one distinct character to this neighborhood, it really is a medley of everything. To the west you'll find a multitude of towering skyscrapers, hotels, corporate and government buildings.

Head to the north-west and you'll arrive at the infamous red light district - Kabukicho. To the southeast, the spacious, tranquil gardens of one of Tokyo's most popular parks, Shinjuku Gyoen. You'll also find large department stores, famous electronic stores, backstreets lined with karaoke bars, restaurants, nightclubs and game arcades. All in all, it's a great area for anyone looking to stay in an energetic and central location, with quick and convenient transportation to other districts, with endless sources of entertainment.
Asakusa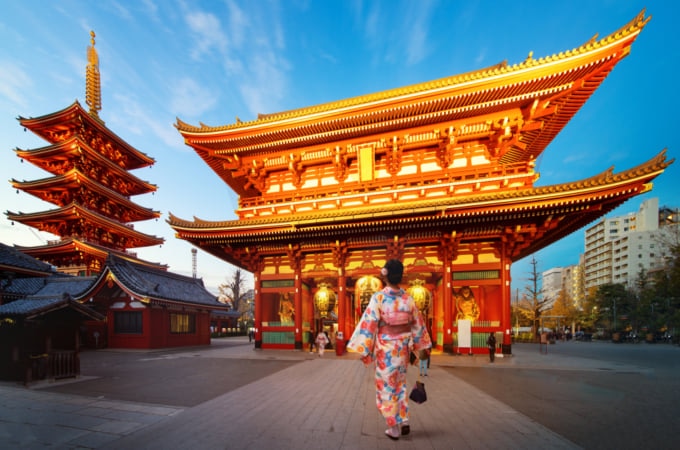 Photo by anek.soowanaphoom/shutterstock
If you're looking to stay in an area enshrouded with the traditional atmosphere of old Japan, then Asakusa is for you. It's a popular destination, with many people flocking to see the impressive Sensoji - Tokyo's oldest Buddhist temple built in the 7th century, or shuffling up and down Nakamise Dori, the small street leading up to the temple lined with vendors selling traditional snacks and souvenirs.

The area is also home to a lot of small mom and pop restaurants, traditional craft stores and private residences, particularly famous for its soba noodles. While a little further away from Tokyo's center compared to other locations, it's quite budget friendly with a number of cheap hotels and hostels to choose from.
Shimokitazawa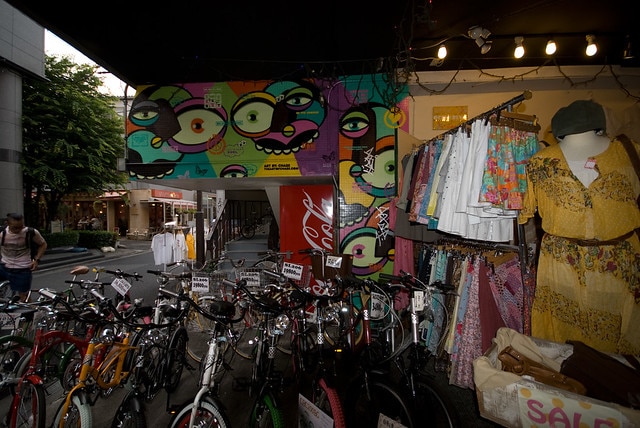 Shimokitazawa is a small, laid-back, hipster neighborhood with a thriving live music and art scene. Unlike a lot of other popular areas in Tokyo, Shimokitazawa has somehow managed to remain on a more human scale. Small buildings and stores consisting of second-hand and vintage clothing stores and quirky little cafes and restaurants are tightly packed along its narrow winding streets.

It's a colorful and creatively messy little location that's perfect for anyone that loves cozy spaces, quality coffee with pretty latte art, thrift shopping and vintage fashion. You'll also find a number of cheap, tasty restaurants, live-house performances, book stores and street art. An added bonus is that it's just a quick and cheap train ride away from the incredibly popular and busy shopping and entertainment district - Shibuya.
Ebisu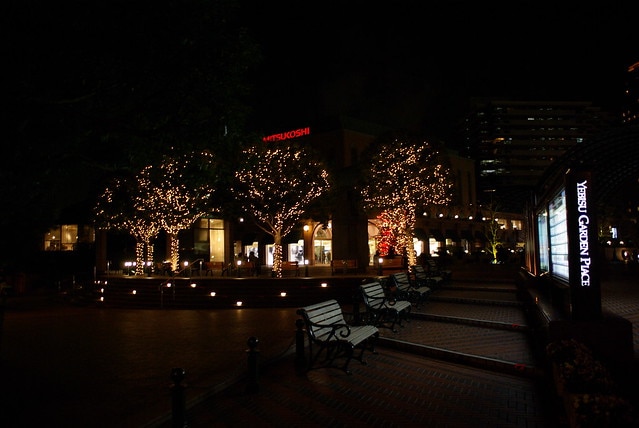 Located just one stop away from Shibuya, Ebisu is a trendy, chic and relaxed neighborhood in Tokyo popular among expats and stylish Tokyoites of all ages. It hosts a number of upscale stores and a wonderful selection of restaurants and bars - a great option for people that like to eat well, grab a quiet drink in the evening and generally take things just a little slower.

Some of the highlights of Ebisu include the Yebisu Garden Place, a charming dining, office and entertainment complex inspired by European architecture. The museum of Yebisu beer and Tokyo photographic art museum both housed in the same complex, and Joël Robuchon's restaurant which holds three Michelin stars.
Kichijoji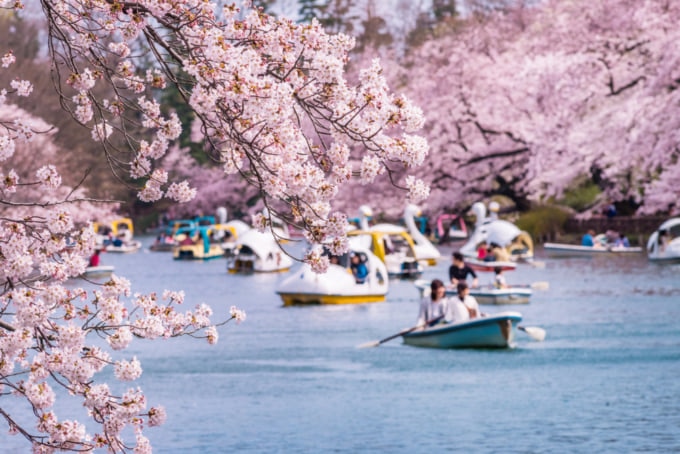 Photo by picture cells/Shutterstock
Kichijoji is a great place to stay for anyone traveling with kids, or for those that don't quite care for the frenetic atmosphere of the bigger hubs. It's located to the west of Tokyo, just a fifteen minute train ride away from Shinjuku and often tops the list of most desirable places to live in Tokyo. It houses a multitude of small reasonably priced boutiques, cafes, restaurants, bars and pubs, and is home to the famous Ghibli Museum and Inokashira park - a cherry blossom viewing favorite, with fun little swan shaped boats for hire.

Another great perk of this location is that if you do get tired of the city, it's quite easy to hop on a train and ride just a little further west for a delightful day spent hiking up the trails of Mount Takao. If you're lucky, you might even be able to catch a view of Mount Fuji from the top.
Conclusion
While looking for where to stay in the huge urban sprawl of Tokyo can be a stressful task, all corners of the city are easily linked up by the incredible transport system. Wherever you choose to stay, most other districts are easily reachable by train or subway.