Saskatoon : A City of Bridges with Varieties of Jaw-Dropping Sceneries and Spots
Saskatoon is a beautiful city located in the central part of Saskatchewan. It has a population of over 250,000 people. Saskatoon is rich in rivers and it has numbers of bridges, this is why Saskatoon is sometimes called 'a city of bridges'. There are varieties of sightseeing in Saskatoon worth for visiting.
table of contents
[x] close
Saskatoon : A City of Bridges with Varieties of Jaw-Dropping Sceneries and Spots
1. Western Development Museum
And we are starting our journey in Saskatoon with one of the excellent sightseeing that it has - Western Development Museum. This is a spot of cultural heritage and is popular with visitors. People mostly prefer to visit here with their children, since they like it too interesting and have a great fun. The sightseeing is educative for the adults, too, and it provides some knew knowledge every time you enter there. Generally the locals of Saskatoon visit here so often that they prefer to have a membership plan for its entrance fee.
Name:Western Development Museum
Address:2610 Lorne Ave, Saskatoon, Saskatchewan S7J 0S6, Canada
Related Site:https://www.wdm.ca/
2. Meewasin Valley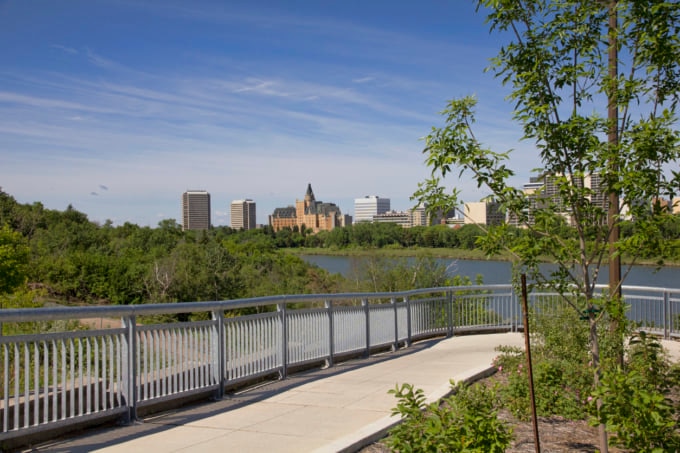 Meewasin Valley is a very attractive and amazingly beautiful spot in Saskatoon. This sightseeing is wonderful in any part of the year. It has wonderful trails and an unbelievably beautiful nature. The valley is very well-maintained and it will provide you with excellent experiences and impressions. If you are in Saskatoon in winter, you will enjoy a great walk around the area and will get impressed by the natural beauties. In summer you will try the water sports and will enjoy the shiny and sunny weather of Saskatoon.
Name:Meewasin Valley
Address:402 3rd Ave S, Saskatoon, Saskatchewan S7K 3G5, Canada
Related Site:https://meewasin.com/
3. University of Saskatchewan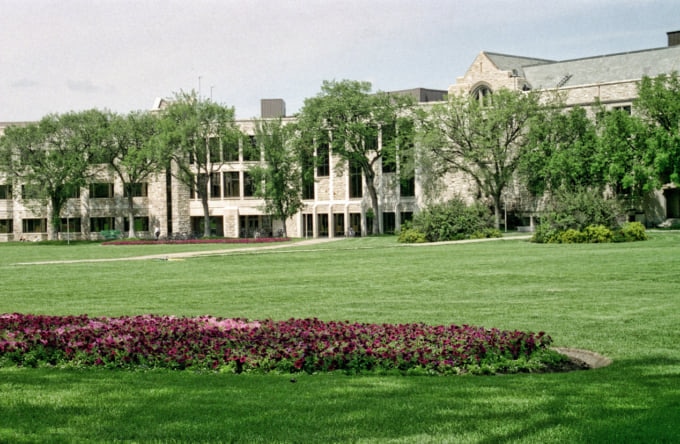 University of Saskatchewan is a very beautiful site in Saskatoon with an essential importance. We would say that Saskatoon is famous for this university, since it provides one of the high quality educations that one can receive in Canada. The university is known for its innovations and variety of programming, as well. This is an important building for Saskatoon and for its students, and it is a beautiful and attractive sightseeing for the visitors to Saskatoon. It also has a nice campus and the visitors like to just walk around its area and enjoy its beauty.


Name:University of Saskatchewan
Address:Peter MacKinnon Building, 105 Administration Pl, Saskatoon, SK S7N 5A2, Canada
Related Site:https://www.usask.ca/
4. Saskatoon Forestry Farm Park & Zoo
Saskatoon Forestry Farm Park & Zoo is a lovely spot in Saskatoon, suitable for a family visit. Your children will like everything in this sightseeing. The zoo includes exhibits of different animals and an educational center where your child will spend a reasonably long time, as he will like it. There is a playing area in this sightseeing, where your kids can play whatever they like. Besides, here you will enjoy great breakfast tasting a piece of Saskatoon due to its fresh berries and homemade products.


Name: Saskatoon Forestry Farm Park & Zoo
Address:1903 Forest Dr, Saskatoon, Saskatchewan S7S 1G9, Canada
Related Site:https://www.saskatoon.ca/parks-recreation-attractions/events-attractions/saskatoon-forestry-farm-park-zoo
5. Wanuskewin Heritage Park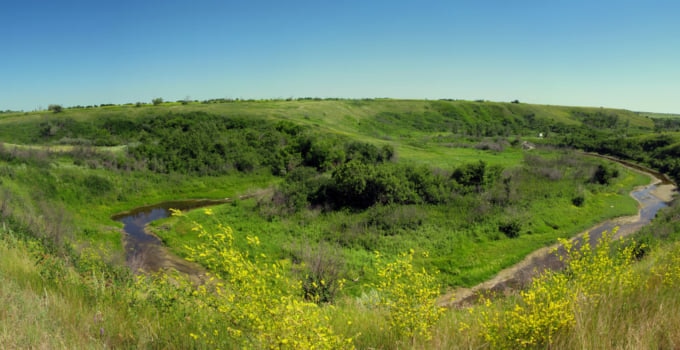 Wanuskewin Heritage Park is an interesting spot in Saskatoon. This sightseeing provides with enjoyable outdoor walk and is good for spending several hours. If you arrive in a proper time, you will get the chance to see some hoop dancers who will show you how to dance and make the proper shapes. This will be a very interesting experience for you during your visit to Saskatoon. Here you can also have lunch or organize a meeting if you need one. Generally this is sightseeing of lovely history and beautiful scenery.


Name:Wanuskewin Heritage Park
Address:Penner Road, Saskatoon, Saskatchewan S7P 0B7, Canada
Related Site:https://wanuskewin.com/
6. Persephone Theatre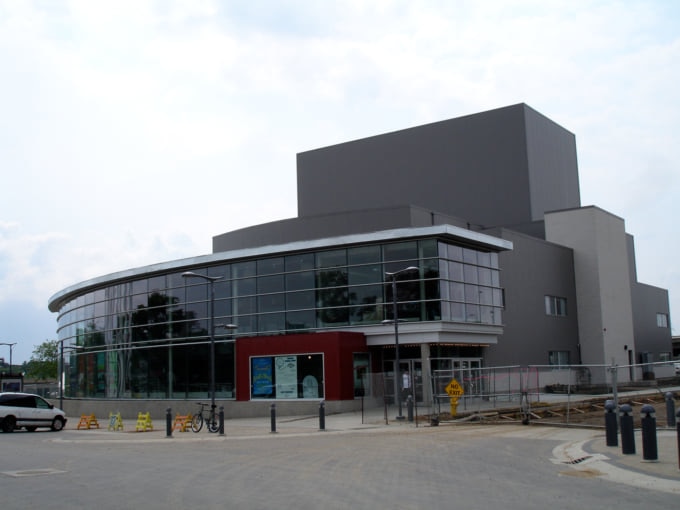 Persephone Theatre is sightseeing in Saskatoon, which has a cultural importance for the city. This is an entertaining spot that introduces impressive plays and shows to its attendants. This is the best place in Saskatoon for enjoying with its natural and engaging plays. Thus, you will absolutely leave the theatre with the highest impressions. The area is clean and the seats are very comfortable. The atmosphere is lovely, too and for this, this sightseeing is always full of visitors. And all these will make you desire of your next tour to Saskatoon.
Name:Persephone Theatre
Address:100 Spadina Cres E, Saskatoon, Saskatchewan S7K 0L3, Canada
Related Site:http://persephonetheatre.org/
7. LB Distillers
LB Distillers is a unique spot in Saskatoon where you will have a fun visit while you are in Saskatoon. This will be an innovative local business tour for the Saskatoon visitors and is a must for anyone. You will like lots of things and will get a great experience. The décor is lovely and the atmosphere is very pleasant. You will learn and try a lot of things, such as the excellent products that you will be produce inside. Also, the staff is very warming and welcoming and one of the best in Saskatoon.
Name: LB Distillers
Address:814 47th St E, Saskatoon, Saskatchewan S7K 0X4, Canada
Related Site:https://luckybastard.ca/
8. Museum of Natural Sciences
Museum of Natural Sciences is a gorgeous place in Saskatoon with series of exhibits accessible for the visitors. These exhibits have a geological and biological content and if you succeed in watching them, you will see some reptiles and fish and will read some information about them. Also you will notice some dinosaur skeletons on display, as well as aquariums, rocks and terrariums. The sightseeing will be an interesting and an educational experience both for the kids and the adults. Moreover, the museum is open seven days in a week, so it will not be hard to find it available for entering.
Name:Museum of Natural Sciences
Address:112 _ 114 Science Place, Saskatoon, Saskatchewan S7N 5E2, Canada
Related Site:http://artsandscience.usask.ca/museumofnaturalsciences/
9. TCU Place
TCU Place is a great conference spot in Saskatoon with amazing view and appearance. This sightseeing is especially beautiful in the evening or at night, when all the lights of Saskatoon and the surrounding area of this spot are on. In this amazing building numbers of shows, conferences and events are taking place. Any event or a show that you will succeed to enjoy in this spot will be great and an impressive experience for your life. Not only the outer appearance is luxurious and unique, but also inside everything is wonderful.
Name:TCU Place
Address:35 22nd St E, Saskatoon, Saskatchewan S7K 0C8, Canada
Related Site:http://www.tcuplace.com/
10. Remai Modern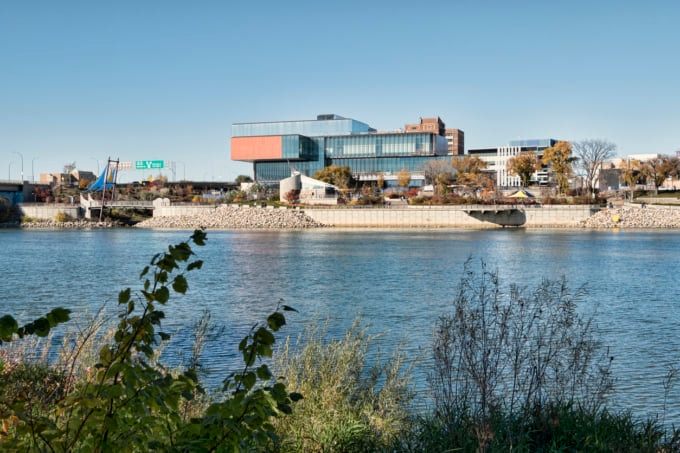 Remai Modern is an amazing space in Saskatoon with beautiful gallery. This is absolutely a must see sightseeing in Saskatoon, for that you will be amazed by the stunning look of the building and the modern and contemporary art features that are introduced inside. In short, this is a world class art museum situated in the heart of the downtown. It is always full of visitors, including locals and the tourists of Saskatoon. Spend a fine day in this sightseeing and build the best experiences from Saskatoon.
Name:Remai Modern
Address:102 Spadina Cres E, Saskatoon, Saskatchewan S7K 0L3, Canada
Related Site:https://remaimodern.org/
◎ Closing
If you aim to spend an unforgettable holiday somewhere, be aware that Saskatoon is one of the best choices that you will make. Saskatoon includes a variety of sightseeing and all of them are diverse and different from each other. A tour to Saskatoon is the best way to make the brightest memories for your whole lifetime.