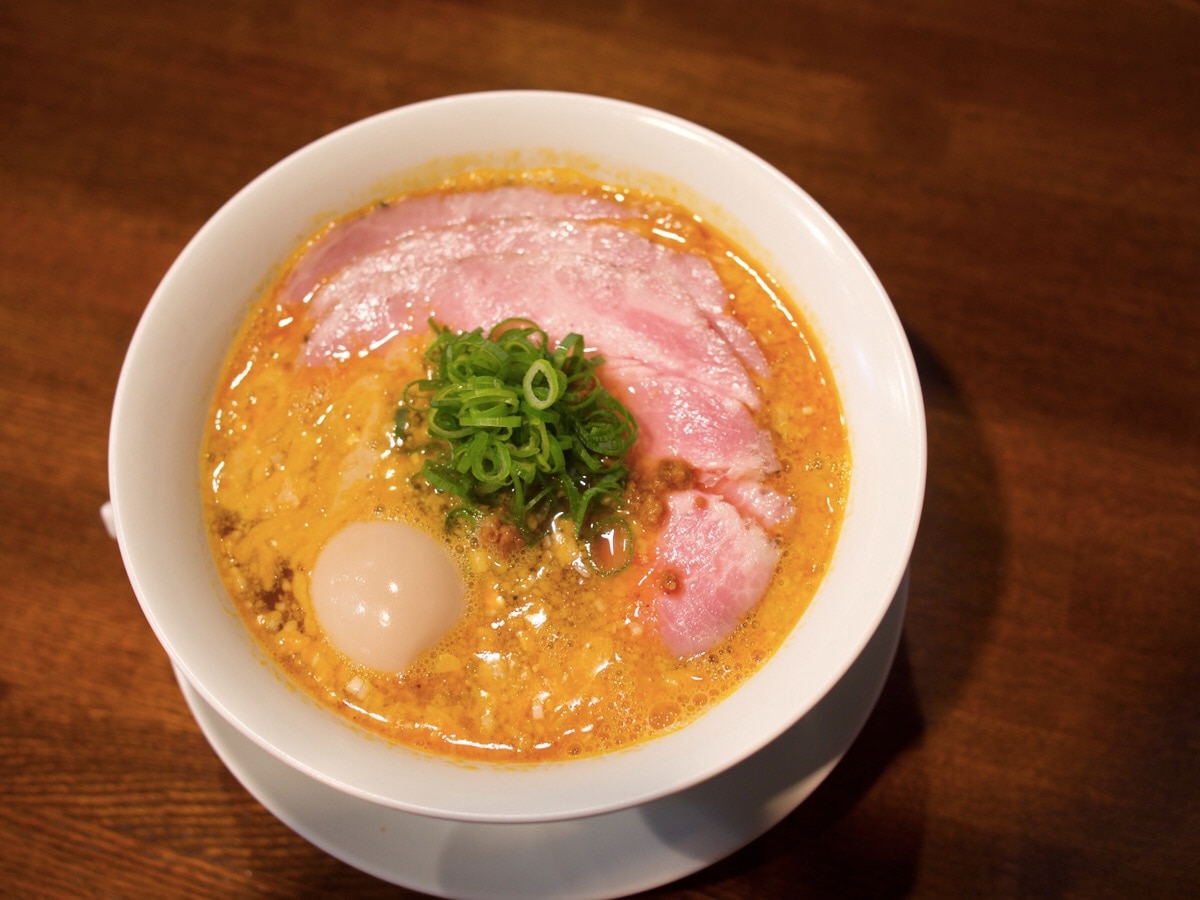 The Three Michelin-Starred Ramen in Tokyo: Are They Worth the Wait?
A haven for food lovers, Tokyo has the highest number of Michelin starred restaurants of any city in the world, accumulating a total of over 300 stars across its famous eateries. The city is also the only place you'll find ramen restaurants to hold the prestigious French award. Since a recent edition earlier this year, Tokyo now has three ramen joints that serve a bowl of Michelin starred ramen and here's our thoughts on them.
table of contents
[x] close
The Three Michelin-Starred Ramen in Tokyo: Are They Worth the Wait?
Tsuta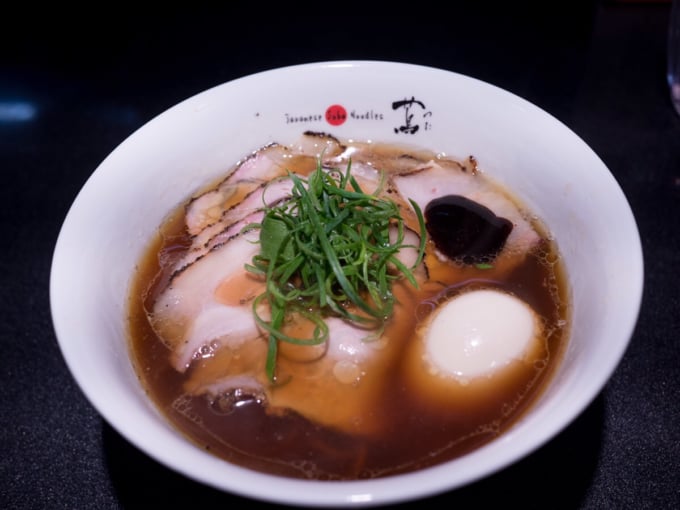 The first ramen joint in Tokyo (and the world) to acquire the highly coveted Michelin star, Tsuta is the brainchild of Yuki Onishi, whose ambition was to give a modern twist to the classic Japanese dish. He succeeded, creating a mouth-watering broth infused with truffle oil, perfectly balanced flavors that keeps the shop ahead of the hundreds of similar ramen places around the city.

Another genius innovation from Tsuta is the clever ticketing system, brought about after the huge queues lined outside the shop from its Michelin status. Instead of leaving would-be diners to queue up for hours, Tsuta introduced a ticketing system, go there early in the morning to purchase a time slot for later in the day. This way there's hardly any queuing necessary, although it does mean having to get up a little early. Tickets go on sale from 7am on weekdays and 6:30am at the weekend, they usually sell out between 8 and 9am so make sure to get there early.

Is it worth it? We'd personally say their shoyu ramen (soy sauce based) is one of the best bowls you can find in the city, if you don't mind making two trips there then we'd highly recommend the effort. There's a wealth of things to do around neighboring areas of Ikebukuro and Bunkyo that you can bide your time with until the time slot.
Name:Tsuta Japanese Soba Noodles
Address:1 Chome-14-1 Sugamo, Toshima City, Tokyo 170-0002 (JR Sugamo station on the Yamanote line)
URL:http://www.tsuta.com/

Check on their twitter account to see if they've sold out of tickets already: https://twitter.com/number_ticket
Tsuta is closed every Wednesday.
Nakiryu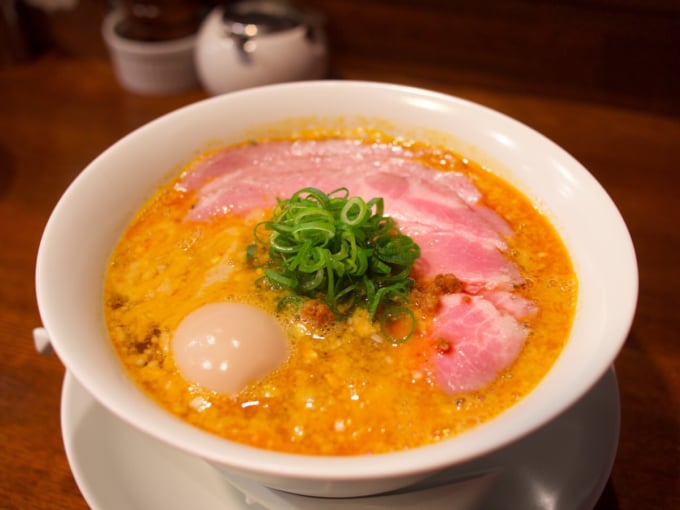 Our personal favorite, Nakiryu is famous for their super flavorful tantanmen, a Japanese version of the spicy Szechuan dish known as dan-dan noodles. A far cry from the super smooth truffle-infused broth of Tsuta, Nakiryu's soup hits you in the face with a wealth of flavors. While their tantanmen is the most famous, they also have shio (salt) and shoyu (soy sauce) based ramen too. Whatever you choose we'd highly recommend getting an extra portion of their chashu pork which is simply divine and almost melts in your mouth.

Unfortunately a visit here will need the standard queuing up, most people arriving well before the opening time of 11am to form a line. Arriving after 11 will usually take about two to three hours wait time till you get a seat in this small ramen spot.

There are a ton of great ramen and tantanmen restuarants in Tokyo that don't require a two hour wait, but Nakiryu stands slightly above most of them in flavor profile. If you're looking to try the best in the city and don't mind waiting a little then a visit here is essential.
Name:Nakiryu
Address:2-34-4, Minamiotsuka, Toshima-ku, Tokyo, 170-0005
Konjiki Hototogisu
The new kid on the block of Michelin ramen, Konjiki Hototogisu's signature dish of shoyu ramen blends three different broths. A clear pork broth, dashi stock and hamaguri clam broth form the base of this delicious bowl. Like Tsuta, they also top it off with a truffle sauce as well as porcini oil to give it a smack of umami flavor. The soup and noodles are easily on par with the other two of its ramen brothers and make it really hard to decide between the three. We'd personally give it a joint second spot with Tsuta.

As the star was only recently awarded, the queues are usually not quite as long as Nakiryu, typically taking around an hour on a weekday. However this may change in the upcoming months. The shop is near the metro station of Shinjuku-Gyoemmae but you can also walk there from Shinjuku station in about ten minutes.
Name:Konjiki Hototogisu
Address: 2-4-1 Shinjuku, Shinjuku-ku, Tokyo (Shinjuku-Gyoemmae station on the Marunouchi line)
URL:https://www.facebook.com/konjikihototogisu/
Conclusion
If you're looking for the best bowl of noodles in Tokyo we'd recommend heading to Nakiryu, with Tsuta a close favorite. Konjiki Hototogisu is a great option for those staying in Shinjuku or anyone that wants to try one of the three Michelin ramen joints with a shorter wait, along with Tsuta if you really don't want to wait at all. Tsuta is also a good option for those staying around the Sumida area as you can just pop out to get the ticket and then head back to sleep.