Asheville:An Interesting City in North Carolina Worth Sightseeing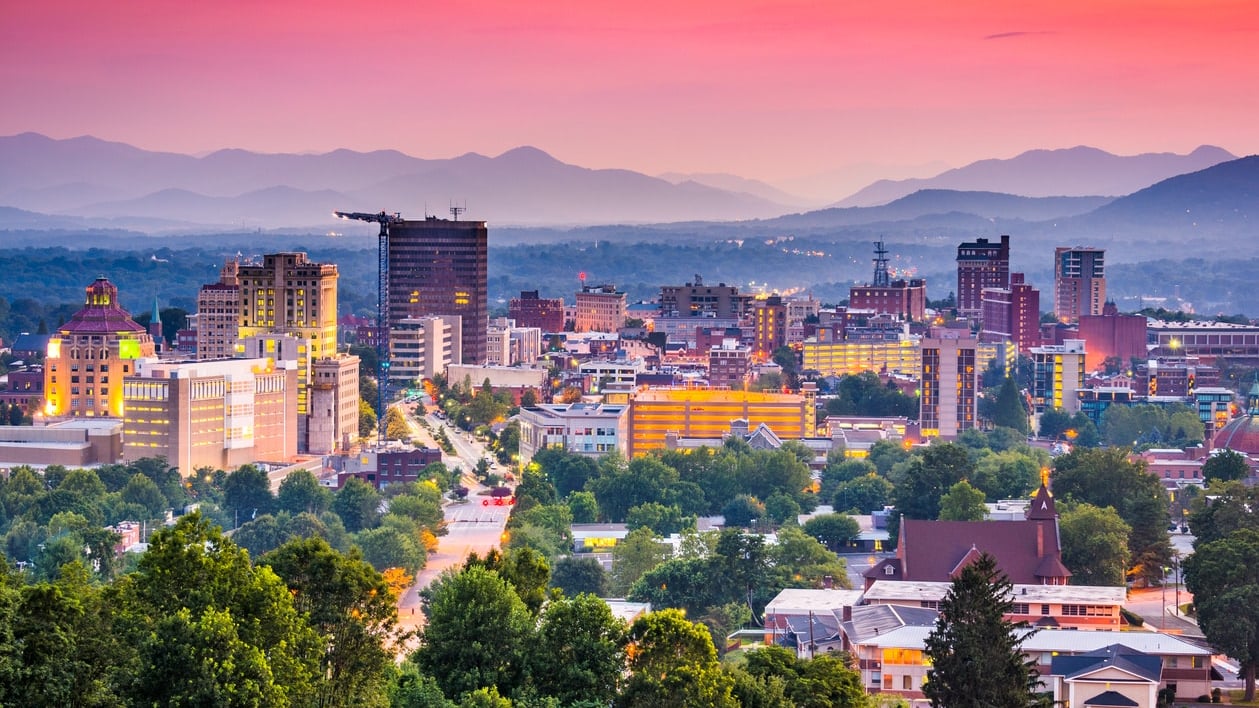 The city of Asheville is one of the cities in the US state of North Carolina. It is situated between the Great Smoky Mountains and the Blue Ridge Mountains. With an approximate population of 75,000, Asheville has the largest population in Western North Carolina. Asheville is home to various sightseeing destinations. Therefore, you should visit these sightseeing destinations when you are in Asheville.
[x] close
Asheville:An Interesting City in North Carolina Worth Sightseeing:table of contents
1. Biltmore Estate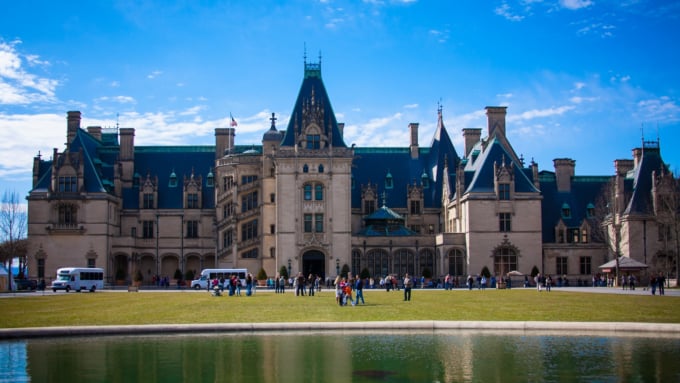 Biltmore Estate is one of the most prominent sightseeing destinations that you could visit when you are in Asheville. It includes the Biltmore House or the Vanderbilt Mansion, a Châteauesque-style mansion which was constructed by George Washington Vanderbilt II. It is also the largest privately owned house in the whole country. Visitors should also visit the fascinating architecture and artwork around the estate. Tourists should also set an entire day if they wish to go sightseeing around the Biltmore Estate.
Name:Biltmore Estate
Address:1 Lodge St, Asheville, NC
Related Site:http://www.biltmore.com/
2. The North Carolina Arboretum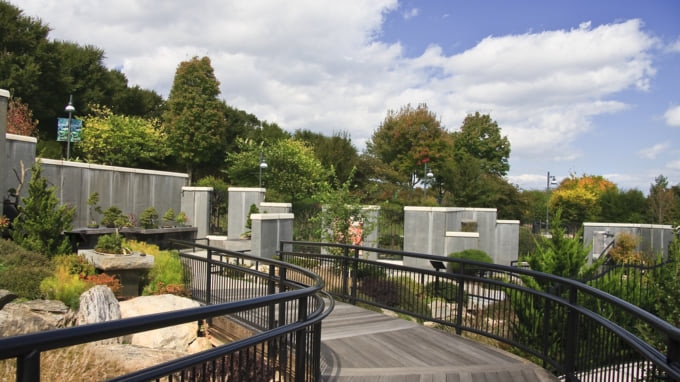 Spanning more than 434 acres of land, the North Carolina Arboretum is a recommended sightseeing destination, especially to those with green thumbs. It is an arboretum and a botanical garden that is located southwest of Asheville. The said sightseeing destination contains a large bonsai collection, a stream garden, a holly garden, and many cycling and hiking trails for adventurers. The North Carolina Arboretum is open daily. Tourists can go sightseeing around the place without any admission charge.
Name:The North Carolina Arboretum
Address:100 Frederick Law Olmsted Way, Asheville, NC
Related Site:http://www.ncarboretum.org/
3. Lexington Glassworks
Situated in downtown Asheville, Lexington Glassworks is a sightseeing destination that specializes in glassblowing. As a matter of fact, the said spot features a gallery and a studio that highlights customized lighting, handmade glass, and much more. Aside from exploring the place, tourists could also purchase the glass products sold by the studio. Lexington Glassworks also includes a taproom which sells local beer that has been served in a hand-blown glass. The attraction is open every day although no glassblowing is done on Tuesdays.
Name:Lexington Glassworks
Address: 81 S Lexington Ave, Asheville, NC
Related Site:https://www.lexingtonglassworks.com/
4. Basilica of Saint Lawrence
The Minor Basilica of St. Lawrence the Deacon & Martyr, or simply Basilica of Saint Lawrence, is a minor Roman Catholic basilica that is found in downtown Asheville. It was built in 1905 by a Spanish architect that goes by the name Rafel Guastavino. The basilica is indicated in the National Register of Historic Places. When sightseeing around the basilica, visitors could observe elaborate stained glass windows, statues of saints including St. Lawrence and St. Rose of Lima, and a high altar with a wood carving of the Virgin Mary.
Name:Basilica of Saint Lawrence
Address:97 Haywood St, Asheville, NC
Related Site:https://saintlawrencebasilica.org/
5. Grovewood Village
For those who wish to visit a historic arts and crafts destination in Asheville, you may visit Grovewood Village. This historic sightseeing destination once housed the woodworking and weaving operations of Biltmore Industries. It features working artist studios, the Biltmore Industries Homespun Museum, the Golden Fleece restaurant, and the only antique car museum in Asheville. The Grovewood Village has been listed on the National Register of Historic Places.
Name:Grovewood Village
Address:111 Grovewood Road, Adjacent to The Omni Grove Park Inn, Asheville, NC
Related Site:https://www.grovewood.com/
6. Asheville Pinball Museum
The Asheville Pinball Museum is a distinct sightseeing destination in Asheville. It allows tourists to play with over 75 pinball machines and classic video games without any tokens or quarters. The museum is somehow crowded during weekends, but it caters to as many players nonetheless. Adults can visit this attraction for $15 while children who are ten years old and under are charged $12. The Asheville Pinball Museum is open from Wednesday to Monday every week.
Name:Asheville Pinball Museum
Address:1 Battle Square #1b, Asheville, NC
Related Site:http://ashevillepinball.com/
7. Chimney Rock State Park
The Chimney Rock State Park is a famous landmark located twenty-five miles south of Asheville. It features a 315-foot solid granite spire. Thanks to a 26-story elevator that is constructed inside the mountain, sightseeing tourists can reach the top with ease and convenience. Aside from the mountain, tourists could also go sightseeing at the Hickory Nut Falls Trail. For those who are into boating, you could also choose Lake Lure.
Name:Chimney Rock State Park
Address:431 Main St, Chimney Rock, NC
Related Site:https://www.chimneyrockpark.com/
8. Western North Carolina Nature Center
The Western North Carolina Nature Center allows people to connect and immerse themselves in the flora and fauna species of the Southern Appalachian Mountain region. The site includes a Children's zoo complex where the plant and animal species of the Southern Appalachians are taught to the visitors. The Parks, Recreation & Cultural Arts Department is accredited by the Association of Zoos & Aquariums and managed by the Parks, Recreation & Cultural Arts Department of the city of Asheville.
Name:Western North Carolina Nature Center
Address:75 Gashes Creek Rd, Asheville, NC
Related Site:http://www.wncnaturecenter.com/
9. Craggy Gardens
The Craggy Gardens is a nice sightseeing attraction if you wish to immerse yourself in the environment. It houses around 20 endangered and threatened varieties including rare plants. Tourists can observe the wind-bent trees that grow on the mountain. When you are going to the Craggy Gardens, you could enjoy the crisp air and the picturesque trails. The temperature is also cooler than Ashville since it has a higher elevation. You could also witness the blooming of rhododendrons, especially when its early to mid-June.
Name:Craggy Gardens
Address:364 Blue Ridge Pkwy, Black Mountain, NC
Related Site:https://www.blueridgeparkway.org/poi/craggy-gardens/
10. Woolworth Walk
Woolworth Walk is a beautiful sightseeing attraction in Asheville which feature around 170 local artists which offer decorative arts and crafts, jewelry and fine art. It is housed in the Historic F.W. Woolworth Building. The artists in the attraction range from casual crafters to professional artists. The art displayed vary in form and styles, and tourists who are into arts will fully appreciate such attraction. The goal of Woolworth Walk is to provide an avenue for local tourists to connect with art enthusiasts.
Name:Woolworth Walk
Address:25 Haywood St, Asheville, NC
Related Site:http://www.woolworthwalk.com/
◎ Closing
Not only do arts and culture thrive in Asheville as manifested by its attractions, but the city is also rich in natural sightseeing destinations. Once you are in Asheville, be sure to include the aforementioned spots in your itinerary to fully enjoy your stay in Asheville.