International Falls:The Icebox of the Nation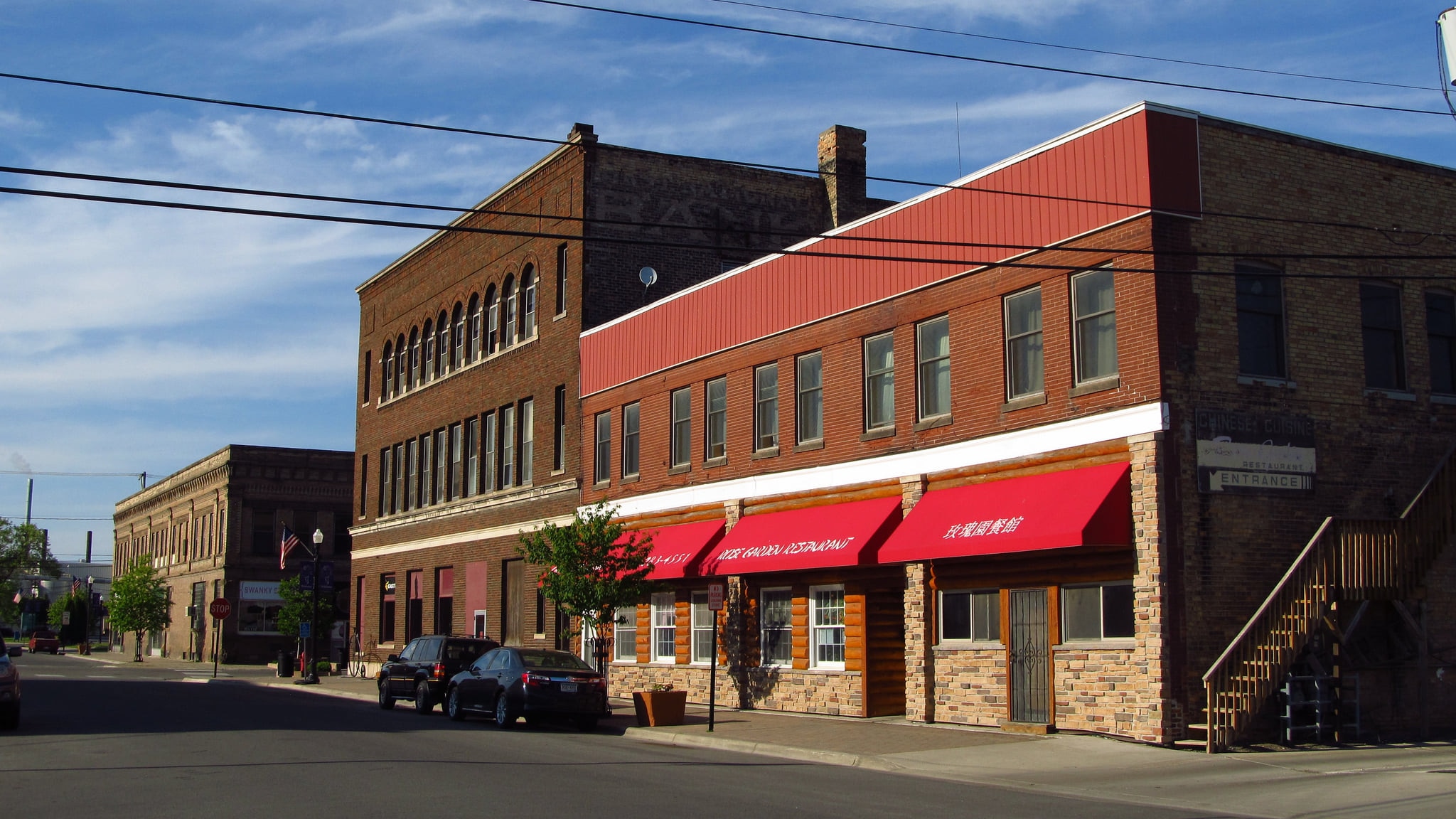 International falls, is a city in the county seat of Koochiching County, Minnesota, United States. The city is incredibly connected to Fort Francis by International Falls bridge and situated near Voyageurs national park which makes it an unusually attractive place for sightseeing. It is located in a relatively central position in North America and has a humid continental climate. It is nicknamed as an "Icebox of the Nation" due to its sub-freezing temperatures and sometimes it is almost completely covered with ice.
[x] close
International Falls:The Icebox of the Nation:table of contents
1. Smoky Bear Park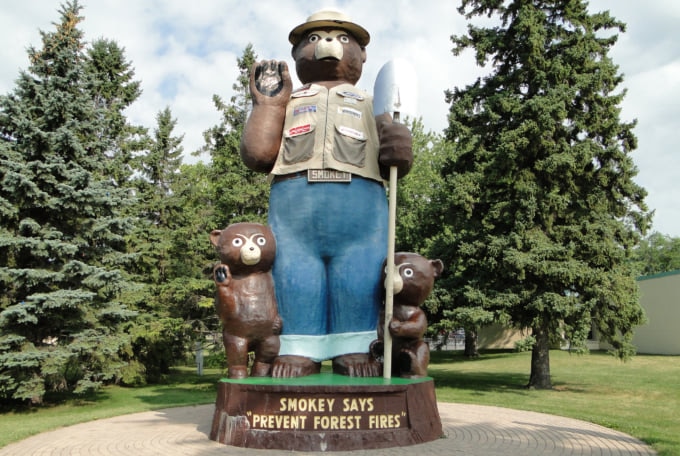 You need to stop by and check this beautifully shaded park with fantastic landscape finishing. Smokey Bear Park has an iconic and giant statue of a bear with two cubs, ample space, well-kept paths and lovely shades. Also, the park has an amphitheater where local bands perform weekly and run baseball tournaments. When there are special occasions like the 4th of July, a lot of activities happen like children rides and games, a free market, food vending and concerts. You can go as an individual, group or a family for sightseeing and experience this great attraction.
Name:Smoky Bear Park
Address:3rd St. between 6th and 8th Avenues, International Falls, MN
2. Bronko Nagurski Museum
This museum in International Falls sets an exceptional sightseeing experience tour with its two unique parts. On one side, you will get to learn about the history of the Bronko Nagurski a native son of International Falls who was a team member of great Chicago Bears. You will learn the intriguing story of his great life on a 14-minute video during your visit. On the other side of the museum, you will see great artifacts, pictures, and storyboards which are unique and informative. Also, at the entrance there is a gift shop with items such as hand grew, wild rice and local music. This museum is positioned on the North of the Smokey Bear Park, and with one stop you will have a chance to visit these two unique sites in International Falls.
Name:Bronko Nagurski Museum
Address:101 Sixth Avenue, International Falls, MN
Related Site:http://www.bronkonagurski.com
3. Cine 5 theatres
If you would like to catch a favorite movie while in international falls, then Cine 5 Theatre will keep you entertained. They are always showing the latest and a variety of movies with great sound and excellent screens that enhance 3-D viewing. You have many choices of movies to pick from and a pleasant setting with comfortable and clean seats. Kids are provided with booster seats, making it a family-friendly theater. The theater is open throughout the year, but shows begin after 12 pm. Purchase your ticket early to ensure that you get a prime seat.
Name:Cine 5 theatres
Address:1319 Third Street International Falls, MN
Related Site:http://www.cine5theatre.com/
4. Voyageurs National Park
The forest and water bodies make this park a must-see attraction in International Falls. It is an impressive place for birdwatchers as there are different types of birds including bald eagles, loons and otters, pelicans, osprey, turkey vultures and rare kinds of award-winning fish. When you visit, you will also enjoy activities such as kayaking, 52-mile hiking trips, swimming, camping on 200 designated camping sites, and boat riding. The weather varies depending on the time of the year. Summers are a warm and frost-free season to a maximum of 120 days in a year from June to mid-September. If you go sightseeing in mid-summer, you get an opportunity to pick raspberries and blueberries.
Name:Voyageurs National Park
Address:126 N Third St Ste 400 Minneapolis, MN
Related Site:http://voyageurs.org/explore/visitingvoyageurs/
5. Swanky Sweet Pea
For every city that you go for sightseeing, there is a favorite shopping place. Well, the Swanky Sweet Pea will make you fall in love with International Falls. It makes shopping so adventurous, and full of fun as there is an array of souvenir items. If you have a sweet tooth, the chocolate, turtles, toffee cupcakes and candies in this place will take care of your indulgences. For the coffee lovers, this is the best place to enjoy a cup on a quiet afternoon. Also, it is the best place to get salts, scrubs, and bomb soaps with over 90 fragrances. The best thing is that a gift set can be prepared on request.
Name:Swanky Sweet Pea
Address:344 3rd St, International Falls, MN
Related Site:https://www.swankysweetpea.com
6. International Falls Public Library
A library may sound like it is the last place to visit when on holiday, but sightseeing the International Falls Public Library should not be missed. It has a beautiful unique architecture with stunning woodwork and floorwork. You can take a rest in the reading room and peruse through the books on exhibit. The library is open the public and access is free of charge. Even better, it has high-speed internet connectivity and you can buy selected books. The grounds outside the library are also an excellent area for a picnic. For the history fanatic, this place is a little heaven. You will learn a lot about the native Americans.
Name:International Falls Public Library
Address:750 4th Street, International Falls, MN
Related SIte:https://www.internationalfallslibrary.us/
7. The River Golf Course
The best way to explore the Rainy River in International Falls is at the River Golf Course. There is a site golf pro, pro shop, a restaurant and a bar. Other than golf, the evergreen surrounding is ideal for nature sightseeing. At the river, you can enjoy the sight of the water flowing, fishing and birdwatching. You may also be lucky to see some wildlife like the gorgeous long-horned deer. If you are not a professional golfer, do not be worried as there are beginner-friendly levels. There are also practice facilities including driving range, chipping, and putting greens for game improvement. The restaurant offers some very delicious local dishes too.
Name:The River Golf Course
Address:4402 County Road 152, International Falls, MN
Related Site:https://therivergolf.com/
8. Kerry Park
International Falls is well-known for winter activities and Kerry Park is the place to be. It is an open place accessible to the public to hold fun activities for all ages. While in the park you can take part in exciting activities such as ice skating. It has a big arena that can hold up to four hundred spectators, great playgrounds, swinging sets for kids and a merry-go-round. Also, you can participate in other sporting activities such as table tennis and basketball, horseriding or take a walk in the picnic pavilion.
Name:Kerry Park
Address:600 4th Street International Falls, MN
Related Site:https://www.ifallsrechockey.com/
9. Rainy Lake
Rainy Lake is an outstanding sightseeing area that combines eye-catching wildlife, a major water body, birdlife and a breathtaking landscape all in one place. You get to enjoy boat riding as you watch spectacular historical sites along the beach, swim, fish and snow skating (in winter). Off the lake, you find hiking trails, picnic areas and shoreline fishing areas. In the evenngs, the lake area is like no other- it has spectacular displays of the sunset, skies and Nothern Lights. The area is accessible round the year, but the summer season is the most pleasant.
Name:Rainy Lake
Address:301 2nd Avenue International Falls, MN
Related Site:https://www.rainylake.org/
10. City beach
On hot days, the City Beach is a cool place to relax. It is located three miles east of International Falls on the county road. It is a picture-perfect location for sightseeing International Falls from afar. The beach offers tailor-made activities for individuals and families. There are playgrounds for kids, bouncing castles, face shading arts, horse riding, boat riding and swimming. Other recreational activities include volleyball and basketball. Groups can do camping while a family can go for a picnic by the sandy beach. Remember to read and follow the instruction as you enter the beach, for safety purposes.
Name:City beach
Address:3405 Co Rd 46, International Falls, MN
Related Site:http://www.ci.international-falls.mn.us/Facilities/Facility/Details/City-Beach-7
◎ Closing
International Falls makes an incredible sightseeing destination with exceptional places to visit such as parks, movies theatres, golf clubs and learning areas. Whether you are alone, as a group or family, there is always a place to have fun. We are sure that your sightseeing experience will be memorable. Moreover, if winter sports are your idea of a perfect holiday, then International falls will not disappoint.