Photo by Oriol Querol/Shutterstock
Highly Underrated Places You Need to Check Out in South America
With the whole continent of South America being a vast stretch of incredible scenery, ecosystems and different countries and cultures, it's not surprising there's a treasure trove of hidden gems waiting to be explored. While most tourists tend to flock to popular places such as Machu Pichu and Rio, this region has so much more to offer that can often hold a candle to these popular tourist destinations.
table of contents
[x] close
Highly Underrated Places You Need to Check Out in South America
Caño Cristales, Colombia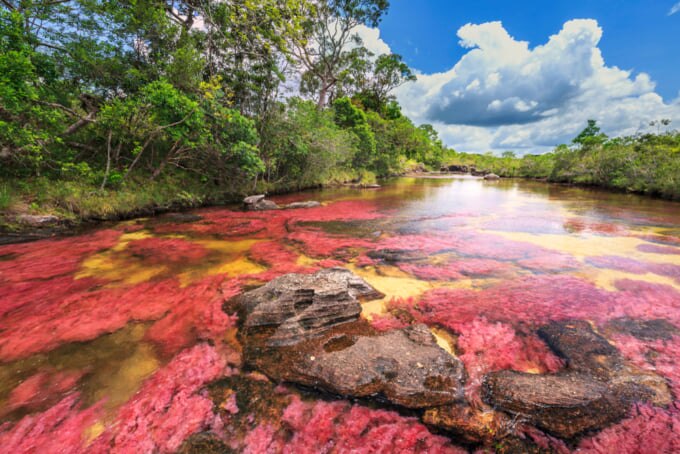 Photo by sunsinger/Shutterstock
Branded the 'river of five colors' for its remarkable array of tones, this unique river sits in the middle of the Colombian Amazon. If travel to you means adventure, then you'll love this natural treasure. For several months of the year, Caño Cristales turns into a 'liquid rainbow' with as much as five colors (black, yellow, blue, green and red) on the natural display. What makes this marvel so unique? It's reportedly the only place in the world where you can see this unique color effect.

In terms of things to do, it's all about the hands on travel experience in this part of the continent. Caño Cristales forms part of the greater Serranía de la Macarena National Park. This Colombian national park covers 2,500 miles and sits right at the intersection of three large ecosystems; the Andes mountains, the Amazon rainforest and the eastern plains of Colombia. The best way to explore the national park is to hire a local guide and explore the rare fauna and flora which you won't see in any other part of the world.

Up until around the mid 2000's, Caño Cristales was a restricted area as it was surrounded by guerrilla forces. It has since opened up and but still remains relatively untouched, as it is a mission to get there. Adventurous travels will be wise to get there as soon as possible before infrastructure improves and the tourists flood in.
Paraty, Brazil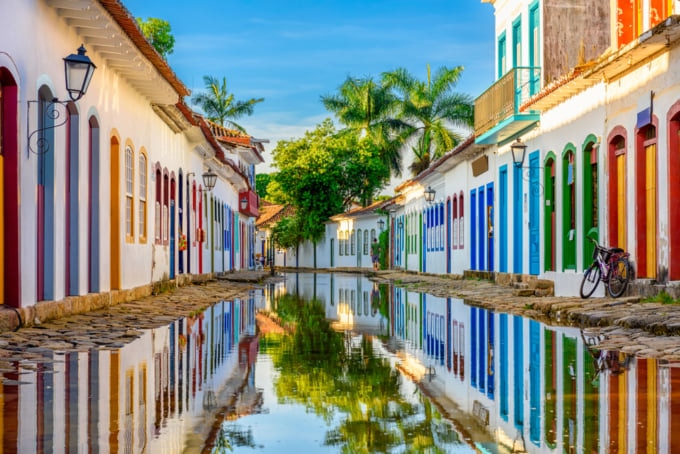 Photo by Catarina Belova/Shutterstock
Everybody recognizes the famous 'Jesus statue' that overlooks the world's most famous beach city of Rio de Janeiro. It should be no shock that this great city is often overrun with crowds of tourists. If you want to escape the touristy vibe, head south to Paraty, a charming little town situated on the edge of Rio de Janeiro state.

If Rio de Janeiro is all about the party, then Paraty is about chilling out. Right in town you have access to Barra do Corumbê, a calm little beach that's great for reading or just sunbathing. For something more hands on, take a boat trip and explore all the tiny off the beaten path beaches in the area. Some of the country's most beautiful (and unknown!) beaches like Praia de Santa Rita are just a small ride away from Paraty.

Bariloche, Argentina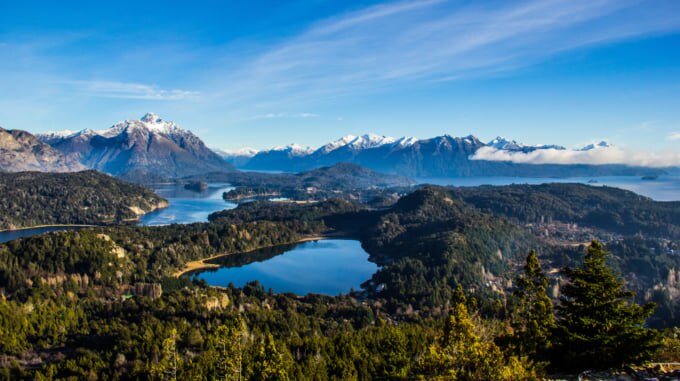 Photo by danilovieira1/Shutterstock
When people come to South America, they tend to imagine something tropical and exotic places. Beaches, jungles, Andean mountain ranges and dense Amazon rivers are some of the images that come to mind. This is why the beautiful town of San Carlos de Bariloche in Argentina is such a pleasant surprise. If you simply saw a photo of this place without the name, you'd likely confuse it for a Swiss town.

While there is certainly a lot to explore in the charming town of Bariloche, the biggest highlight is the access to the adjacent Nahuel Huapi National Park. There are many different ways you can enjoy Nahuel Huapi, depending on how adventurous you are. Just a walk through the park is a memorable experience, but if you want the full experience, it's highly recommended to take a raft or kayak on the Lago Nahuel Huapi. This stunning lake was formed from melted glaciers and is surrounded by stunning snow capped mountains.
Huancayo, Peru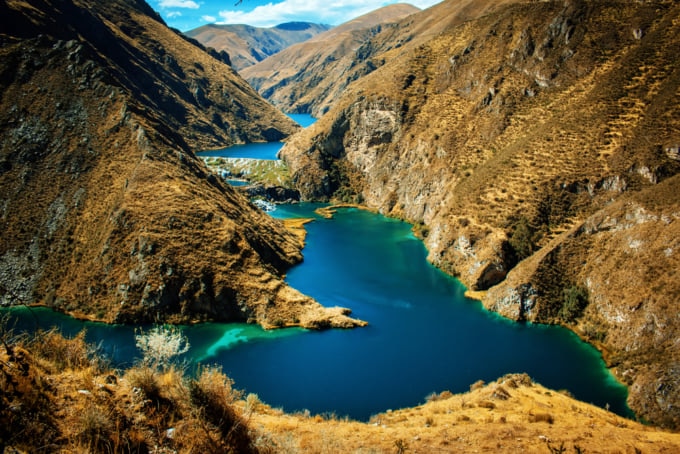 Photo by Vincent Kor/Shutterstock
Do you like going off the beaten path? Then be sure to make the short trek to Huancayo to experience some authentic Andean culture. Huancayo is the capital of the Peruvian central Andes and is known for its historical ruins, trekking opportunities and tradition. Like other places list, it scores low on tourists' bucket lists but high on authenticity.

This city isn't as picturesque as other places in Peru, but offers something that's very hard to find these days, authentic Peruvian culture. Nearby, you have the gorgeous Torre Torre rock formations and the Laguna de Paca. For those that want to get a deep dive into what life is like in a Peruvian Andean village, check out the Andean villages of Cochas Grandes and Cochas Chico, both of which are known for their traditional gourds.

Peru is mostly known for Machu Pichu these days, and while it's certainly visiting, it does overshadow all the other traditional attractions that make this one of the most interesting countries in South America. Huancayo is one of those attractions and definitely a major highlight for those who want a taste of local culture.

Mompox, Colombia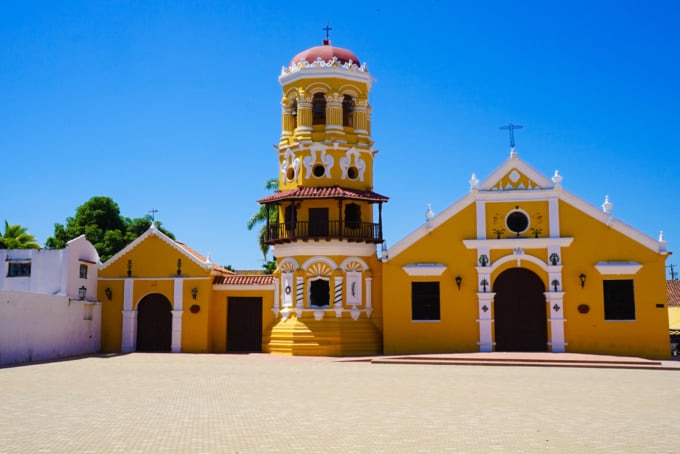 Photo by Inspired By Maps/Shutterstock
Santa Cruz de Mompox is a colonial town located on a tiny island off the banks of the Magdelena river in Colombia. Founded in 1540, the town was erected and used as a trading center during Spanish rule. Today, it serves as a national treasure and a reminder of the vivid history that makes Colombia one of the most fascinating countries in South America. It was declared a UNESCO World Heritage Site in 1995, recognized for its stunning architecture and historical significance.

A trip to Mompox is more about soaking in the atmosphere rather than getting involved with activities. A simple stroll through the small town is like stepping into a time machine and being taken back to colonial times. It's hard to go and not be enamoured by the 'magical realism' Nobel-prize winner Gabriel Garcia Marquez so often alluded to. Enjoy the wonderful architecture, learn about the rich history in the town's handful of museums, and take a step back to enjoy this piece of history frozen in time.
Conclusion
These are just a few of the amazing places you can find around the continent that haven't yet been descended on by the plague of tourism. If you're looking for somewhere unique and less explored, make sure to visit these places soon, they're likely to become popular in the near future.