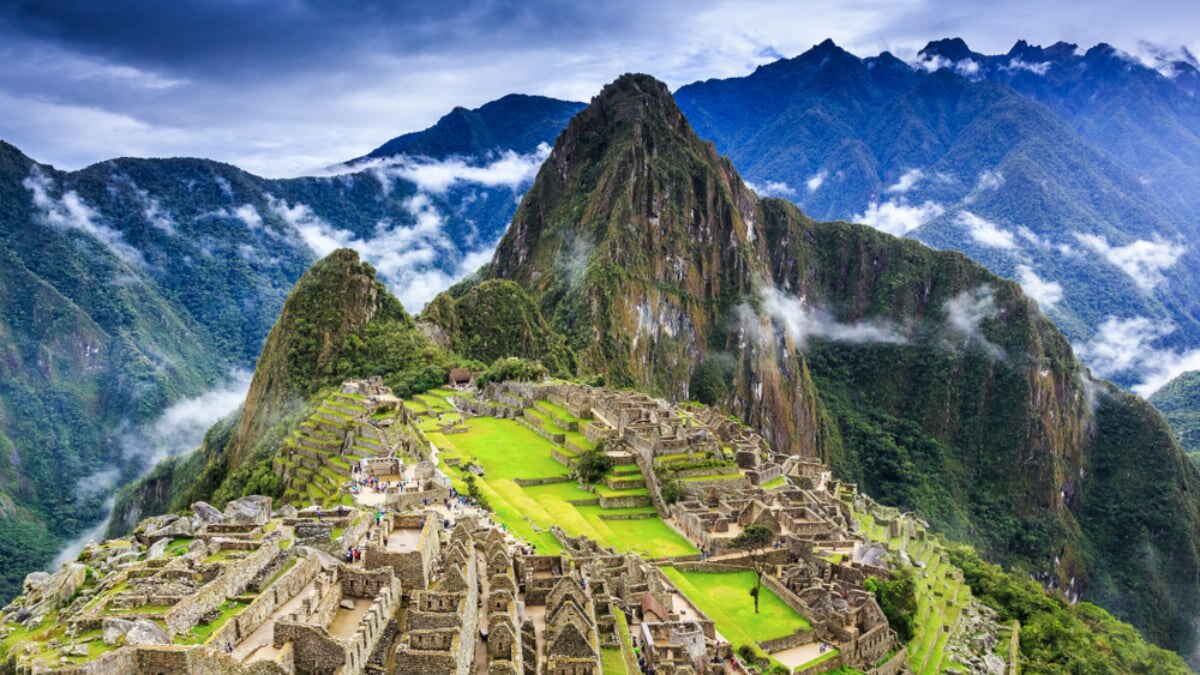 Photo by emperorcosar/Shutterstock
How to Travel to Machu Picchu, Peru
The lost ancient city, towering above sweeping views of Peruvian mountains and valleys, Machu Picchu is a coveted destination that just has to be seen at least once in a lifetime, there's truly no place like it on earth. Hidden in the Andean Highlands, in Peru's Sacred Valley, the journey here is not an easy one, albeit well worth it. As one of the world's most beloved ancient attractions however, it's surprisingly well linked, with a number of ways to get there for different budgets.
table of contents
[x] close
How to Travel to Machu Picchu, Peru
First Step: Cusco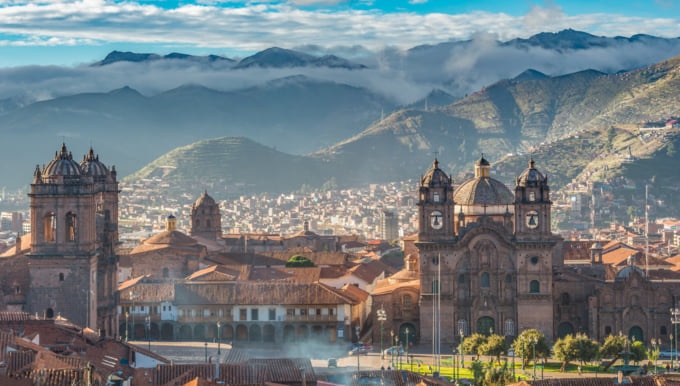 Photo by sharptoyou/Shutterstock
The gateway to Machu Picchu, Cusco is the nearest major city to the Sacred Valley region, you're going to need to at least pass through Cusco to get there due to the airport being right near the city. The city itself is beautiful with Spanish colonial architecture and several ancient structures to explore. There are frequent flights from Lima to Cusco, usually costing around 25-30 USD. The alternative is to go by bus, however this will take over 20 hours and won't save you much money. If you're wanting to explore Peru at a slower pace however, it's a good idea.

One thing to be aware of however is that Cusco is located at a height of 3,399 meters and most people will suffer from altitude sickness, especially if coming from somewhere that's around sea level. Unfortunately unless you're making a long route via road from Lima, you'll most likely need to pass through the airport. If you want to limit as much time as you can at high altitudes, you can get a taxi from the airport (or take a bus from Cusco center) to Ollantaytambo. Tourists will pass through the village anyway getting to Machu Picchu (there's a train station which goes directly to Aguas Calientes, the town next to Machu Picchu ruins). Ollantaytambo is slightly lower at a height of 2,792 meters, which usually won't cause altitude sickness for most healthy people.

There's also the option of taking the train from Lima to Huancayo, which allows for a slower adjustment than flying. Huancayo is at a similar height to Cusco, although you'll still need to get transport from Huancayo to Cusco, preferably by flying.

While it's still high up in the mountains, Machu Picchu itself is actually only at a height of 2,430 meters. If you know you're not great at dealing with altitude sickness, it might be best to stay for a few days at a city with moderate elevation such as Huancayo (1,894 meters) or Abancay (2,378 meters) to allow your body time to adjust.
Inca Trail: Hiking through the Sacred Valley to Machu Picchu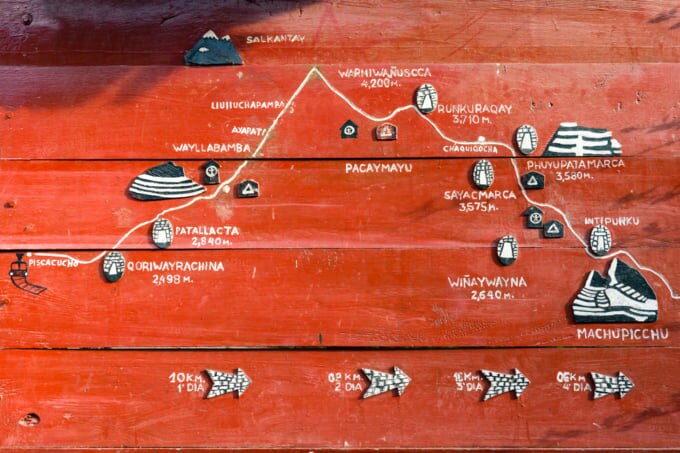 Photo by sharptoyou/Shutterstock
For those that want a real authentic touch for their journey to Machu Picchu, there's no better way to get there than the Inca Trail, a well established hiking route that goes from outside of Ollantaytambo all the way to the ruins. It normally takes around four days of hiking through the sacred valley to complete the trek, in between you'll be camping at designated stopping points. Note that the Inca Trail cannot be done independently, you'll need to join a tour and access is limited so make sure to book well in advance.

You'll be walking around six to seven hours per day on the trail, at varying altitudes, so being reasonably fit is necessary. For those who are usually more of the coach potato type, it's best to start training a few of months beforehand and increasing daily step count.
Train from Cusco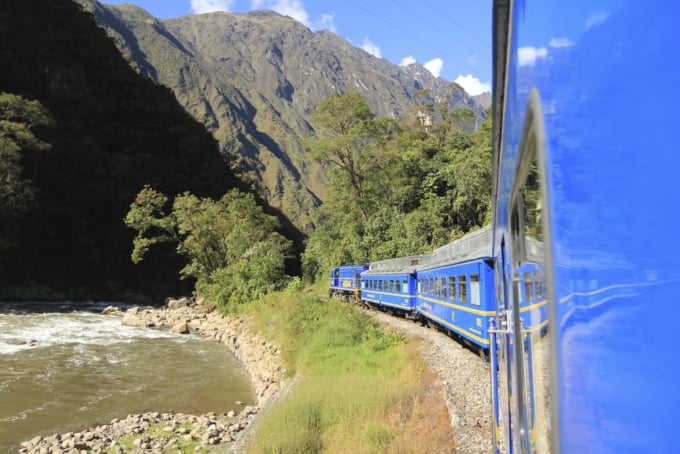 Photo by Mark Green/Shutterstock
A much easier route for those not keen on taking the longer route, trains depart from Poroy Station (30 minutes drive from Cusco), stopping at Ollantaytambo as well, as it takes visitors all the way to Aguas Calientes, the town just outside of the ruins. From here you can either hike to the ruins (just over an hour) or catch a bus to the entrance (40 minutes). Note that much of the route is uphill, so most tend to catch the bus up to the top and walk down.

The route is operated by PeruRail and Inca Rail, who both offer pretty similar services, tickets usually cost about 120 USD for a return trip from Poroy. The journey takes just over three hours.

The first bus to Machu Picchu leaves at 5.30 AM, with buses every ten minutes after.
Can You Drive There?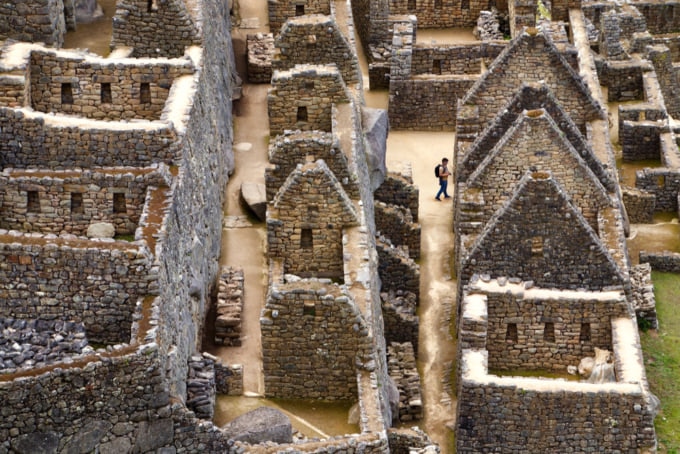 Photo by Russell Johnson/Shutterstock
Either hiking or getting the train is the only way to arrive at Machu Picchu, there are no roads between Ollantaytambo and Aguas Calientes so hiring a driver or taxi is impossible. If camping isn't your thing, you can also take a more luxury Inca Trail trek by staying in lodges with proper beds and rooms along the way.
The Other Route
If you're on a tight budget it's possible to take a bus or minibus from Cusco to Santa Teresa (about seven hours), and from there arrange transport to the Hydroelectric Dam, which is a three hour hike from the ruins of Machu Picchu. You'll probably save around 80 dollars or so, although it's much more of a hassle.