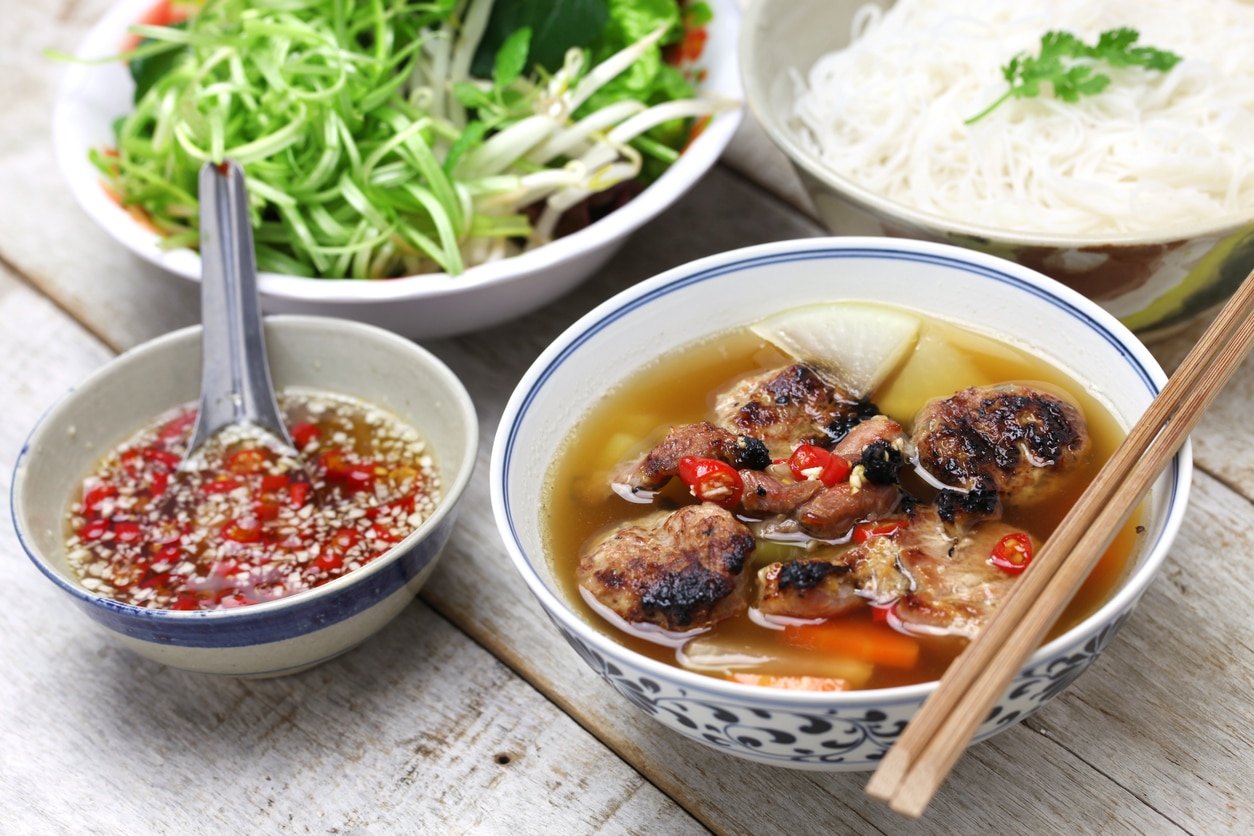 6 Things You Need to Eat in Hanoi's Old Quarter
Hanoi's Old Quarter is a chaotic string of old colonial streets filled with traditional shops and delectable street eats. Although it might be a tourist hot spot, some of the city's best eats can be found in this old part of town, with shops that have been selling their wares for decades upon decades. Arriving with an empty stomach and a large appetite is highly recommended, Vietnamese food isn't famous around the world for no reason and in these streets you'll find the best of the best.
table of contents
[x] close
Banh Mi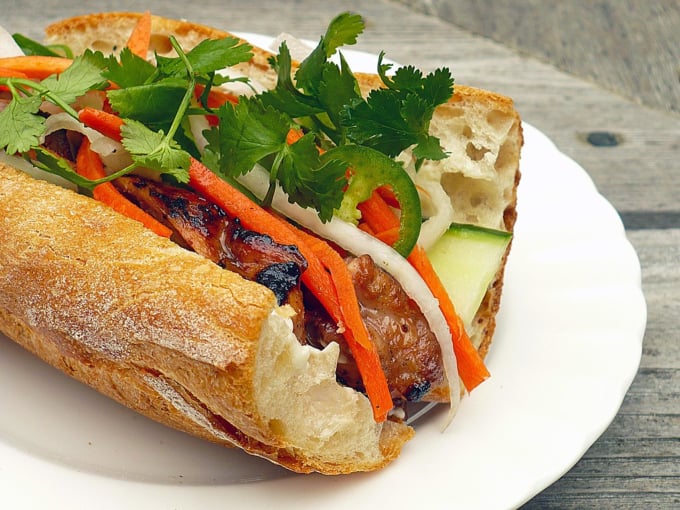 The culinary offspring of French Indochina, these oriental sandwiches are stuffed full of meat and pickled veg and you'll find them all over Vietnam, usually at the side of the street where vendors whip up this far-eastern fast food in seconds. Borne from the French occupation of Vietnam, baguettes started to become popular there during the 19th century and eventually vendors starting filling them with local ingredients like Vietnamese grilled pork, pickled radish and carrot along with a healthy hand of cilantro.
Recommended Restaurant
Name: Bánh Mì 25
Address: 25 Hàng Cá, P, Hoàn Kiem, Hà Nội
Xoi
A Vietnamese dish made from sticky rice that can either be sweet or savory, our favorite xoi however is the savory one. The Vietnamese breakfast of champions, xoi is usually overlooked by visitors to the country, most likely due to its fairly bland appearance of just pounded rice and meat. The consequent feeling inside your mouth is far from bland however as one bite of this calorie-packed carbohydrate explodes in flavor. Make sure to top it with fried shallots and pork lard and thank us later, yes it's not exactly the colorful health-centered cuisine the country is known for, but this is a devilish treat you just have to indulge in. Be sure to check out Xôi Yen in the old quarter for some of the best offerings of this wonderful dish, be warned it can get quite busy at peak times however.
Recommended Restaurant
Name: Xôi Yen
Address: 35B Nguyễn Hữu Huân, Hàng Bạc, Hoàn Kiem, Hà Nội
Bo Kho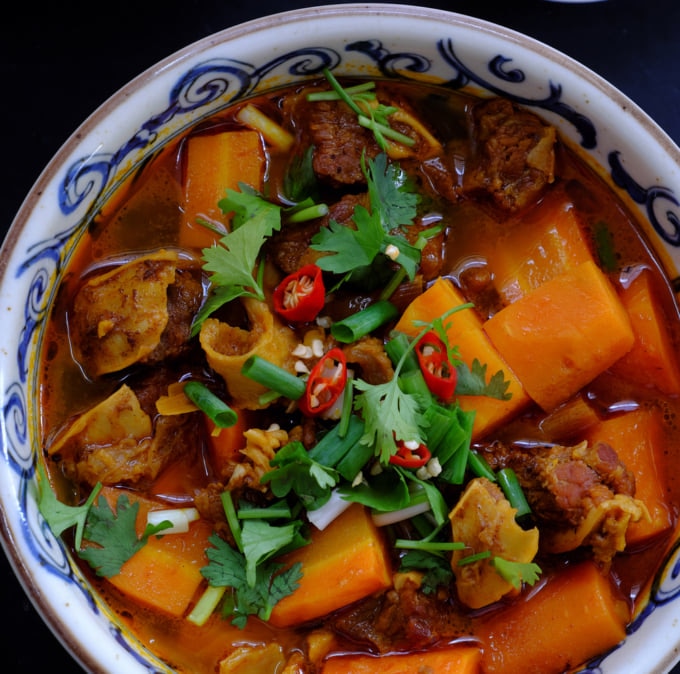 Photo by xuanhuongho/Shutterstock
Another culinary child of the French occupation, bo kho is inspired by the beef stews of France albeit with a twist of Vietnamese flavor. Generally consisting of stewing beef, carrots and onions, the broth is usually customized with five-spice, fish sauce, tomato paste, lemongrass and smothered with herbs. It's another dish that tends to fly under the radar of tourists visiting Vietnam so we like to think of it as our delectable little secret. Like you might expect from a French-inspired dish, it's usually served with a side of baguette for you to dip in and soak up that delicious sauce.
Recommended Restaurant
Name: Quà Tặng Thiên Sứ
Address: 252 Hàng Bông, Cửa Nam, Hoàn Kiem, Hà Nội
Bun Cha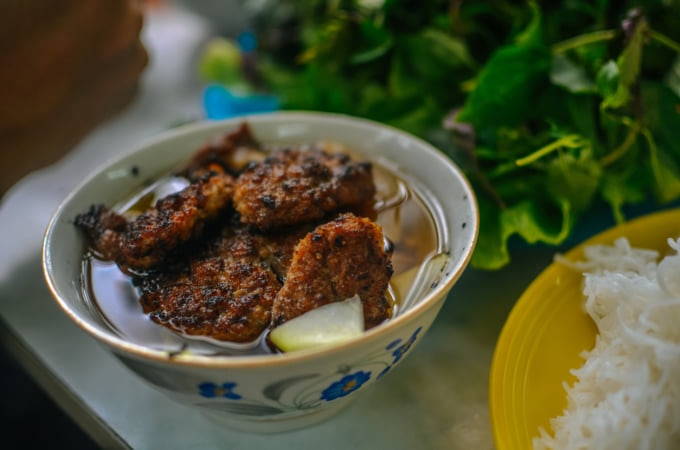 A distinctively Hanoi dish, bun cha rose to fame around the world as the dish dined on by former US President Barack Obama and his iconic street food dinner with Anthony Bourdain. Once you've tried bun cha, you'll never wonder why it was picked by Bourdain to introduce to the presidents palate. These juicy succulent strips of pork are grilled and then dunked in a cold slightly sour dipping sauce. Throw in some rice noodles and herbs and the dish comes together as absolute perfection. First originating in Hanoi, any visit to the city's old quarter is incomplete before sinking your teeth into some bun cha.
Recommended Restaurant
Name: Bun Cha Ta Hanoi
Address: 21 Nguyen Huu Huân, Lý Thái Tổ, Hoàn Kiem, Hà Nội
Pho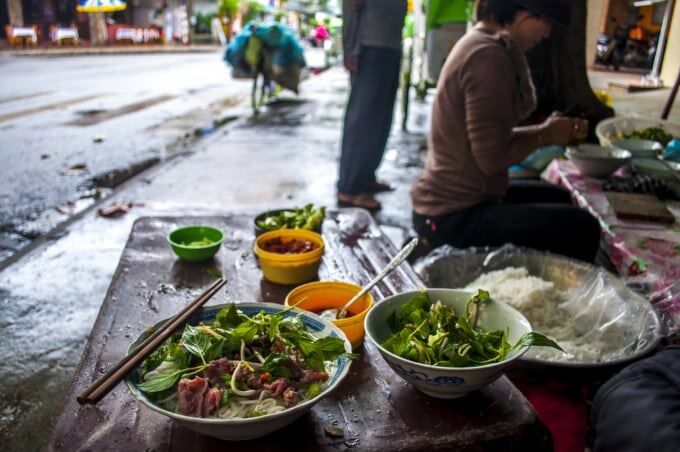 It would be sacrilege to write a list of Vietnamese food and not include pho, often seen as the national dish of the country, this steaming bowl of noodles has become world famous in recent years for its soul-feeding flavor. Each store will have their secret recipe for making the mouth-watering broth and you'll generally see a change of flavor as you head from north to south Vietnam, particularly between in the Hanoi and Saigon versions. Although the beef version is usually the most popular among foreigners visiting the country we'd highly recommend trying pho ga, with its soul-cleansing chicken broth and topped with strips of chicken.
Cha Ca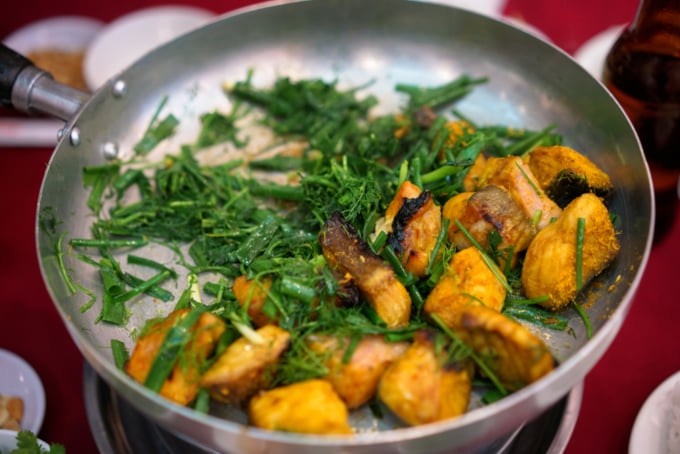 Another classic Hanoi dish, cha ca has a whole street in the old quarter dedicated to this delicious eat. Hanoi-style fried fish, it often uses a healthy helping of turmeric along with dill to knock up the flavor a notch. You'll often find it served alongside rice noodles and a dipping sauce. If you're planning on visiting Cha Ca La Vong, one of the most famous establishments on the dedicated street, make sure you visit the right one. There's a few copycat restaurants that have the same name and even pretend to be located at the same address.
Recommended Restaurant
Name: Chả Cá Lã Vọng
Address: 14 Chả Cá, Hàng Bo, Hoàn Kiem, Hà Nội
Conclusion
Head to these places first before just following your nose and stuffing your face with whatever your stomach fancies. A trip to Hanoi's Old Quarter should be filled with plenty of culinary activities. If you want to take your experience to the next level, there's even places that offer cooking classes in the area for some of the classic dishes you'll find around there.