The Top 8 Art Museums in Tokyo To Visit
Japan
Aug 6, 2019
29 views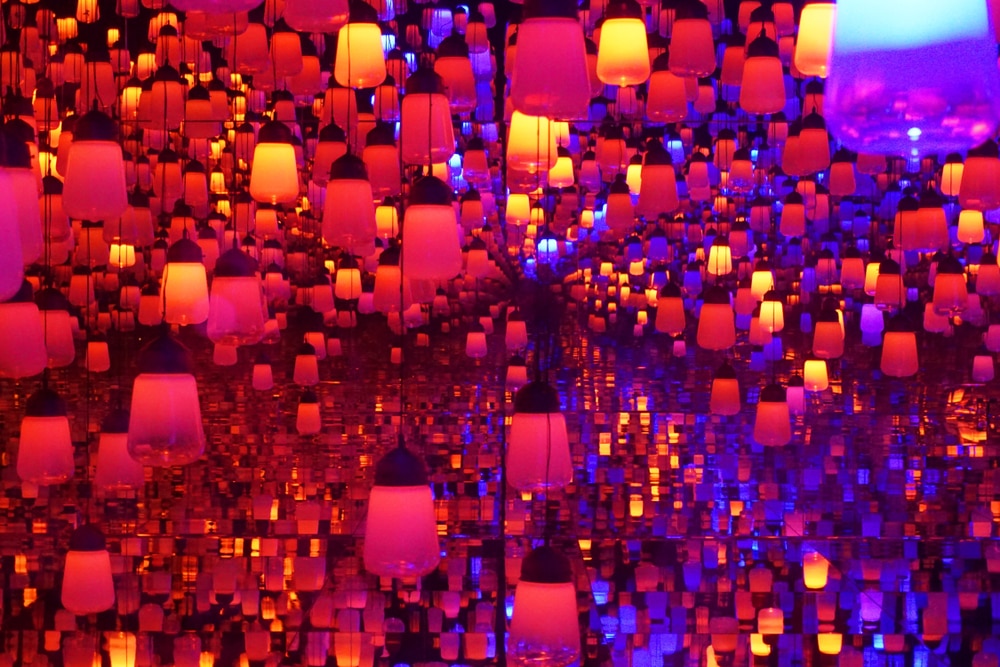 Photo by panparinda/Shuttershock
Tokyo has always been a leading and progressive city in the global art scene. Home to a rich traditional culture and some of the biggest artists in history, Tokyo boasts a myriad of world-class museums that attract a wide cross-section of society. The juxtaposition rooted in the city itself brings the best out of traditional art and dynamic contemporary art that are exhibited in these spectacular museums each well worth paying a visit to.
[x] close
The Top 8 Art Museums in Tokyo To Visit:table of contents
Mori Art Museum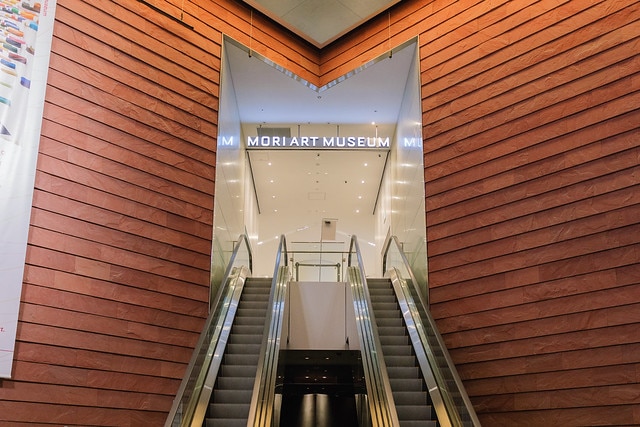 High up at the top of Mori Tower in the upscale Roppongi Hills complex, lies one of the best contemporary museum the world has to offer. The Mori Art Museum strives to be a place of enjoyment, stimulation and reflection by presenting a wide range of exhibitions and learning programs that feature cutting-edge visual arts, architecture, and design. The museum frequently exhibits both renowned local and international artists as well as educational content such as the science behind the leading animation house, Pixar. Not satisfied with just artworks itself? The museum also comprises of indoor and rooftop observation decks that overlook the breathtaking skyline of Tokyo.
Address: 106-6150 Tokyo, Minato City, Roppongi, 6-10-1, Roppongi Hills Mori Tower, 53F
URL: https://www.mori.art.museum/en/index.html
National Museum of Western Art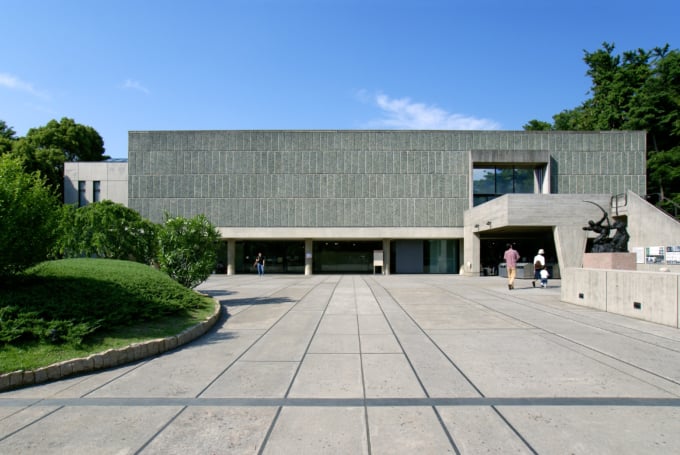 Photo by 663highland/Wikipedia
This UNESCO awarded architectural landmark designed by the legendary Le Corbusier makes up part of the popular museum and cultural complex in the Ueno area. Since its opening in 1959, the National Museum of Western Art is Japan's one and only national institution devoted entirely to western art. The main purpose was to restore and exhibit impressionist paintings and Auguste Rodin's sculptures previously acquired by the French government. The museum's permanent collection boasts an extensive assemblage from world leading artists such as Monet, Van Gogh, Gauguin, and Picasso, with periodic exhibitions that highlights some of the best classic western art known in history.
Address: 7-7 Uenokoen, Taito City, Tokyo 110-0007
URL: https://www.nmwa.go.jp/en/index.html
The National Art Center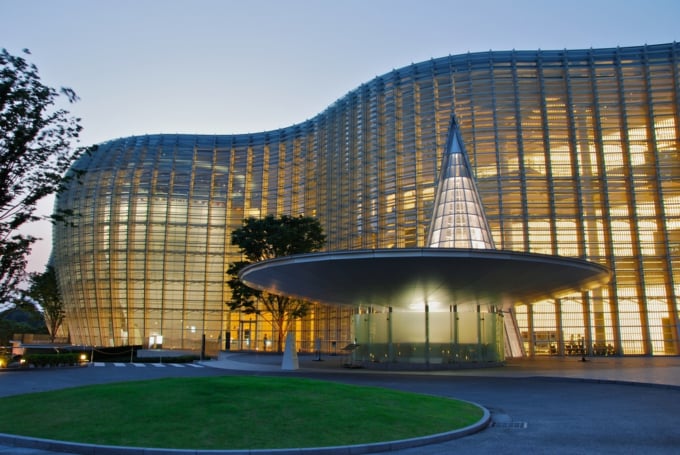 Photo by PAUL ATKINSON/Shuttershock
The National Art Center, Tokyo is an extensive 14,000-square-meter museum, one of the largest exhibition spaces in Japan, attracting over 2 million visitors a year. Instead of maintaining a permanent collection, the facility has pursued a unique and innovation approach by focusing on holding constantly changing and varied art exhibitions. The art exhibited here varies, from western art to contemporary to educational. Visitors are free to enter the center's atrium, restaurant, cafes and shops while exploring the impressive state-of-the-art architecture of the building.
Address: 106-8558 7-22-2 Roppongi, Minato City, Tokyo
URL: https://www.nact.jp/english/
Nezu Museum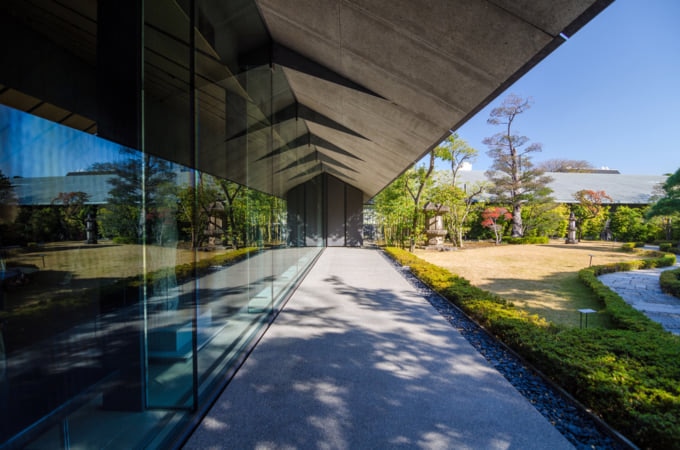 Photo by Sira Anamwong/Shuttershock
Designed by famed Japanese architecture Kengo Kuma, who is in charge of creating Japan's latest Olympic stadium, the Nezu Museum lies in Tokyo's sophisticated Aoyama district. Shying away from the vast development and consumerism by the neighboring Omotesando district, this facility synthesizes traditional Japanese and East Asian art, a zen garden landscape and contemporary architecture into one stunning complex. The views and collection offered by this museum is ubiquitous to the essence of Japan.
Address: 107-0062 6-5-1 Minamiaoyama, Minato City, Tokyo
URL: http://www.nezu-muse.or.jp/en/
21 21 Design Sight
For lovers of architecture, design and fashion, 21 21 Design Sight is an innovative and integrative museum facility built under the supervision of award-winning architect Tadao Ando and legendary fashion designer Issey Miyake. This facility has emerged as one of the highlights in Tokyo's contemporary design scene. Beyond art, 21 21 Design Sight also exhibits fully-integrated collections of science, technology and music.
Address: 107-6290 9−7−6 Akasaka, Minato City, Tokyo
URL: http://www.2121designsight.jp/en/
TeamLab Museum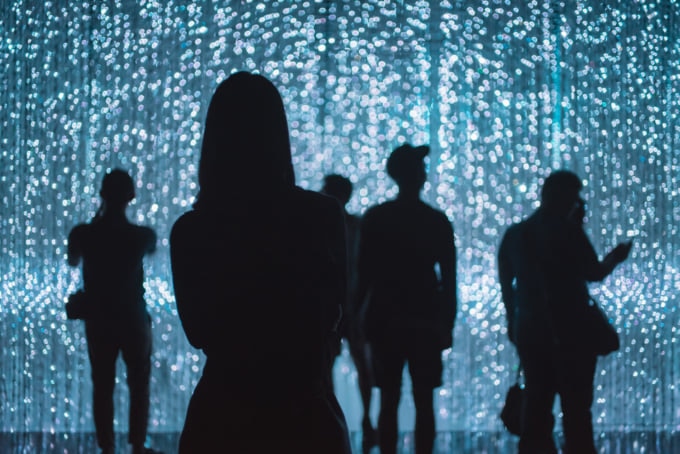 Photo by Keerati Taemchatchawal/Shuttershock
With an unprecedented growth of science and technology, the definition and mediums of art have changed abruptly. Art is no longer merely just a painting on the wall but digital objects have now been accepted as a form of art, including these flickering colorful lights that you've most likely seen on social media. TeamLab from Japan is one of the world's pioneering digital art collectives that are responsible for this incredible exhibition. Recently, the group has opened doors to two permanent museums in Tokyo - TeamLab Borderless in Odaiba and TeamLab Planets in Toyosu. The facility offers multiple rooms filled with unparalleled immersive art exhibitions that are enjoyable for visitors of all ages.
Address:
TeamLab Borderless
Odaiba Palette Town, 1 Chome−3−8, Aomi, Koto City, Tokyo
TeamLab Planets
6 Chome-1-16 Toyosu, Koto City, Tokyo
URL: https://www.teamlab.art/
Yayoi Kusama Museum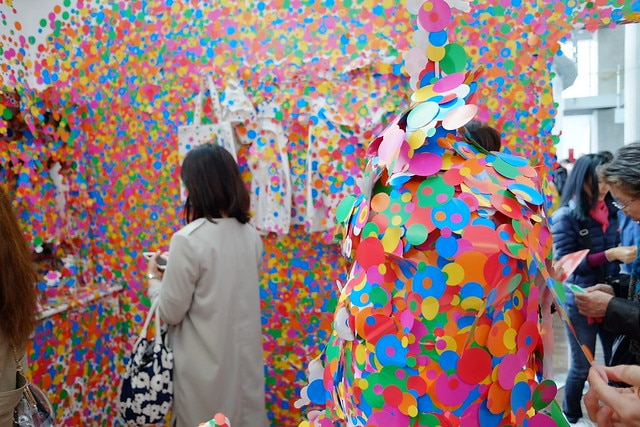 One of world's most celebrated contemporary artists and a national treasure to Japan, Yayoi Kusama has finally opened the highly anticipated museum dedicated to her current and retrospective works. However, don't expect to just walk through the doors - tickets can only be made via advanced bookings online and only 50 tickets are allocated per slot for four slots a day. The competitive ticket games are worth it considering Yayoi Kusama's widely acclaimed collections that have taken the world by storm.
Address: 162-0851 1-0-7 Bentencho, Shinjuku City, Tokyo
URL: https://yayoikusamamuseum.jp/
SCAI The Bathhouse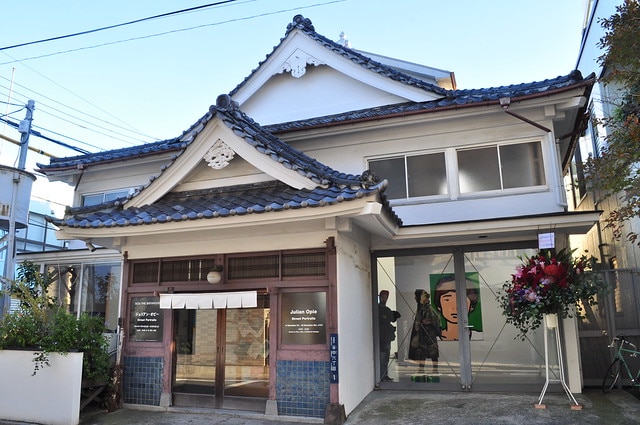 Built into one of the most interesting venues in the world, this museum is housed in a 200-year-old traditional bathhouse and now prevails as one of the best avant garde galleries in the city. Adhering to some aspects of the building's history, the renovation still preserves the traditional Japanese tiled roof and original water tank as well as the procedure to enter the facility - visitors should take off their shoes and insert them in a locker, just like entering a public bathhouse. The truly unique experience is something you can only find at SCAI, as visitors dwell in to unwind but instead of entering hot waters, they find themselves entering a world of unparalleled contemporary artworks from the likes of Kohei Nawa and Anish Kapoor.
Address: 110-0001 6-1-23 Yanaka, Taito City, Tokyo
URL: https://www.scaithebathhouse.com/en/
Conclusion
It's well-deserving for Tokyo to gain its reputation as a prominent art city, considering the remarkable range of top-class art museums the city has to offer. Art enthusiasts of any movement - traditional or contemporary, realist or abstract dating from the ancient era to modern day can always tailor their preference in these museums. It's no secret that some of the world's best and most unique art pieces can be found here, even when you're not really looking.