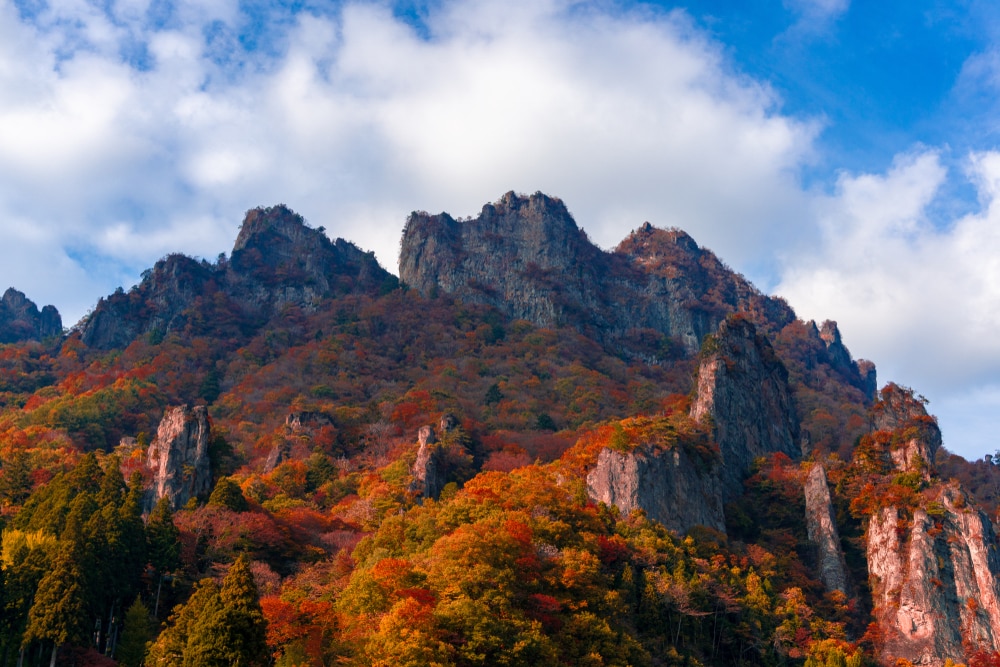 Photo by Alexander Courtney/Shutterstock
8 Beautiful Places to Visit in Gunma Prefecture
A few hours from Japan's major artery of Tokyo, Gunma is a natural wilderness full of rising mountain scenery and hidden valleys, a far cry from the crowded metropolis of the capital. This mostly rural area is a great window into the traditional side of Japan and its countryside, perfect for spending a few days to relax and explore the expansive nature found here. There's a wealth of places to visit and things to do in Gunma, but here are some of the best.
table of contents
[x] close
8 Beautiful Places to Visit in Gunma Prefecture
Kakumanbuchi Marshland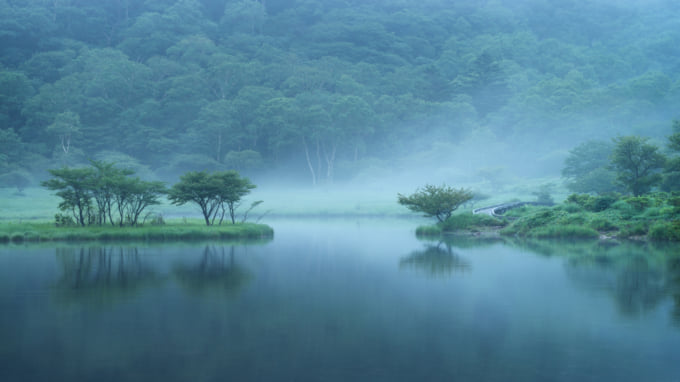 Photo by M.Takahara/Shutterstock
Stretching across the mountains around Mt. Akagi, Kakumanbuchi Marshland is known for having some spectacular scenery with four very distinct and colorful seasons. While you can visit all through the year for the beautiful scenery here, the best time is during the autumn when the leaves and grasslands turn to a rainbow of colors.
Kusatsu Onsen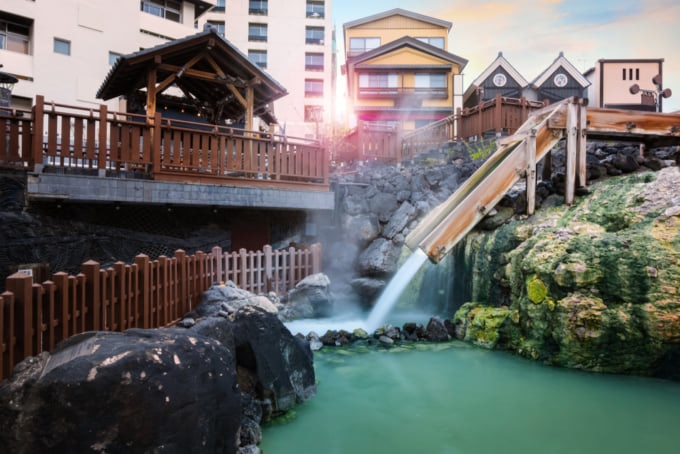 Photo by cowardlion/Shutterstock
One of the most famous and oldest of Japan's famous hot spring towns, Kusatsu is located high up in the mountains of Gunma. A perfect representation of a traditional onsen town, here you'll find a range of interesting activities apart from the usual hot spring bathing. Make sure to watch the traditional Yunomi Performance or 'water-cooling' along with checking out the Yubatake, a reservoir of hot water that acts as a symbol for the town. Although this incredible town is popular among domestic tourists, it still seems to fall under the radar to most foreign tourists visiting the country.
Mount Myogi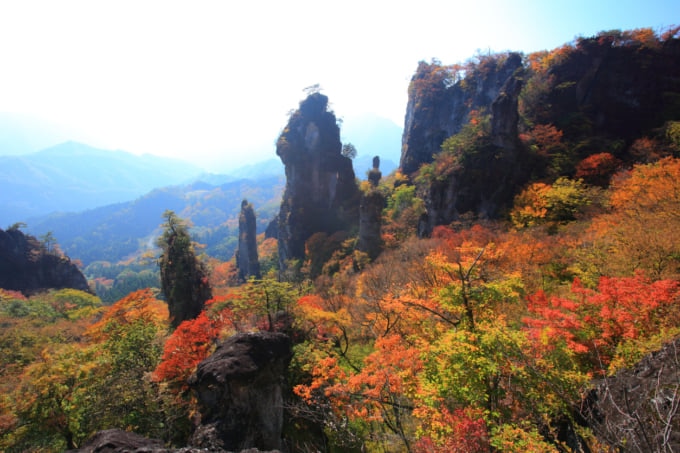 While it's hardly known outside of locals in the region, Mount Myogi features some of the most incredible landscape in the country with its uniquely shaped rock formations and beautiful autumn colors. For a window into the traditional side of Japan, make sure to check out Myogi Shrine, a collection of impressive historical buildings nestled in the mountainous forest area.
Ikaho
Another of Gunma's hot spring towns, Ikaho is much more relaxed and less popular than the nearby Kusatsu. Ikaho has a long history of being a rest stop for travelers and soldiers moving through the area, dating back to the 7th century. The town is small but charming with quaint stone streets and traditional shops trailing around the center. The hot springs are known for the 'golden waters' due to iron and minerals found there which are said to have healing properties for various ailments.
Lake Haruna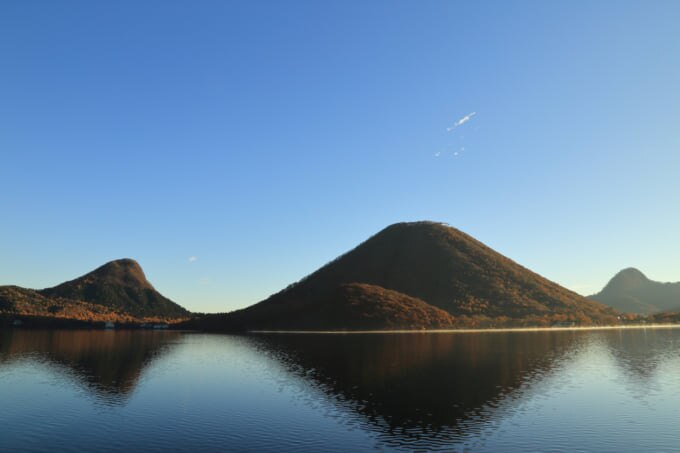 A picturesque lakeside setting with the beautifully symmetrical volcano cone of Mount Haruna in the background, it makes for a great couple of days exploring the nature and hiking in the surrounding scenic area. The mountain and lake are located near to Ikaho, and makes for a perfect day trip for those visiting the town.
Minakami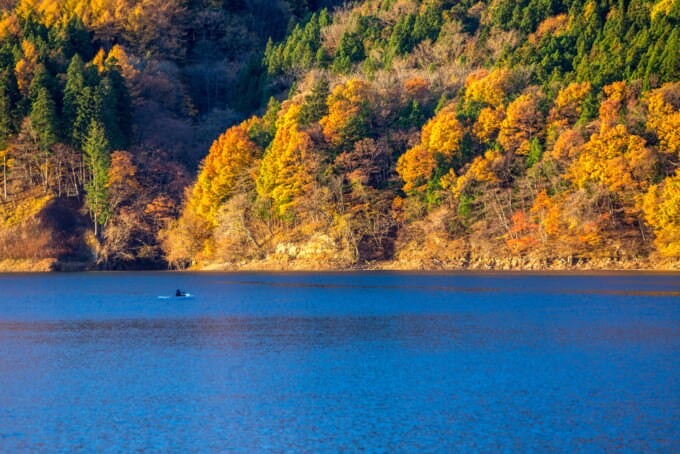 Minakami is set in a idyllic location nestled in the beautiful dramatic valleys and peaks of the surrounding mountain area, perfect for those who want to escape the clutches of the busy city life. The valleys and rivers located here are also known for offering a variety of extreme sports and adventure activities such as river rafting and bungee jumping.
Kawaba Denen Plaza
A roadside service station, you might be starting to wonder why such a place would feature on a list of top things to do, however, Denen Plaza is no ordinary service station. Apart from its beautiful design with picturesque wooden bridges, water features and traditional buildings, however its the shops that make this area such a popular stop off point. You'll find regional products, specialties and handmade crafts from all over Gunma sold here, it's a brilliant way to get a feel for the local produce. If you're hungry you'll also find a number of restaurants offering local food here.
Okushima Lake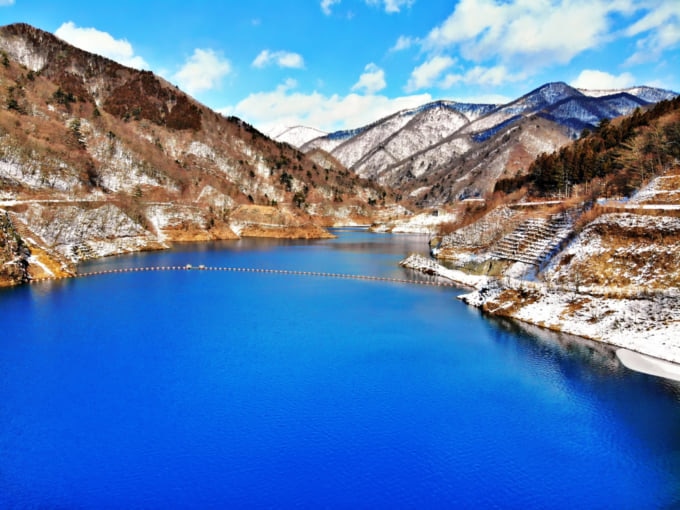 Photo by Naima Niemand/Shutterstock
Known for its brilliantly bright blue waters, Okushima Lake is a picturesque setting high up in the mountains of Agatsuma. Cut off from civilization, the drive here itself is stunning on its own as you wind through mountain passes and forested highlands. At just under an hours walk from the traditional hot spring town of Shima Onsen, it makes for a perfect stop for anyone staying there. However, if you're not visiting the town, it's still well worth the extra time spent getting there for the gorgeous views.
Conclusion
There's an endless list of things to do in Gunma, one of the country's most picturesque areas full of its dramatic mountain scenery and quaint villages. Best of all, it's just a short trip from Tokyo, with most of the area even doable as a day trip.