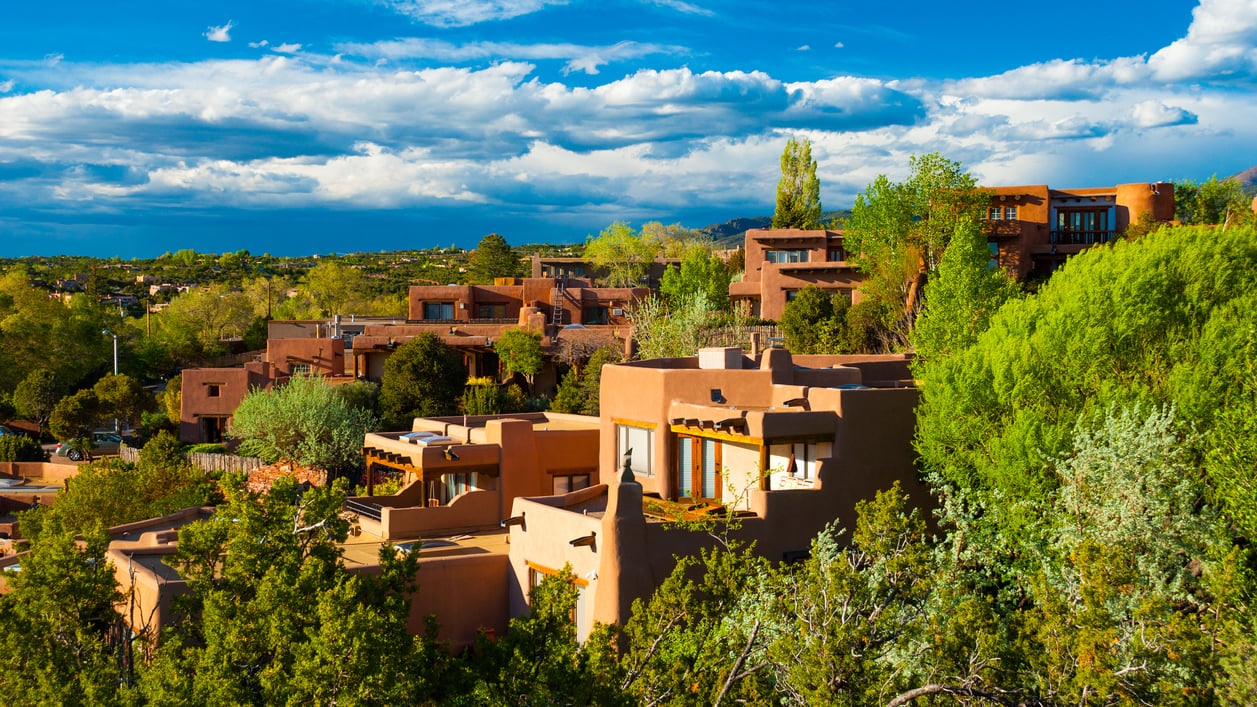 Santa Fe:The City Filled with Riches
Santa Fe, whose Spanish meaning is Holy Faith, is New Mexico's capital, founded by Spanish colonialists in 1610. Situated in the United States, it is the oldest state capital city and comes fourth among the largest cities in the country. With so much to do and experience, outlined below are must visit sites and locations of the fascinating, famed Santa Fe.
table of contents
[x] close
Santa Fe:The City Filled with Riches
1. Loretto Chapel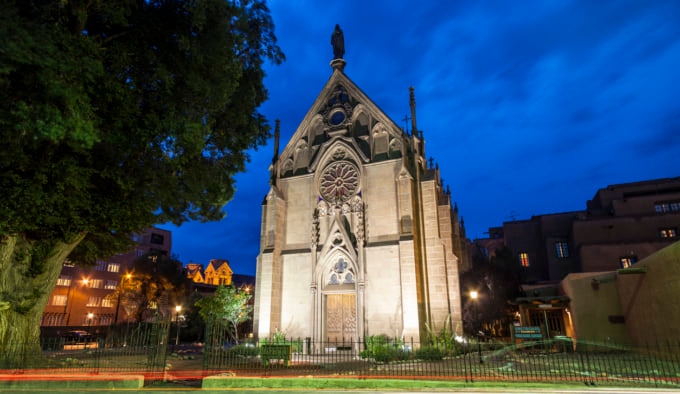 It is a guarantee that once you step your foot here, leaving would be a hard task. The chapel has an architectural spectacle, the Miraculous Staircase. This stairway has double 360° whirls and no central pole for sustenance. What this means is that the bottom stair carries the entire weight of the stairway. Stunning is an understatement to describe this! Audio is consistently played in the church, and it elaborates the history of this famous church. The sound helps in creating a conducive environment in the church as it keeps track of the church's history. There is a gift shop in this place that is well equipped, and adults will apparently pay more to access this place than the kids. Make an effort to visit this fascinating place that is rich in history.
Name:Loretto Chapel
Address:207 Old Santa Fe Trail, Santa Fe, NM
Related SIte:https://www.lorettochapel.com/
2. Palace of the Governors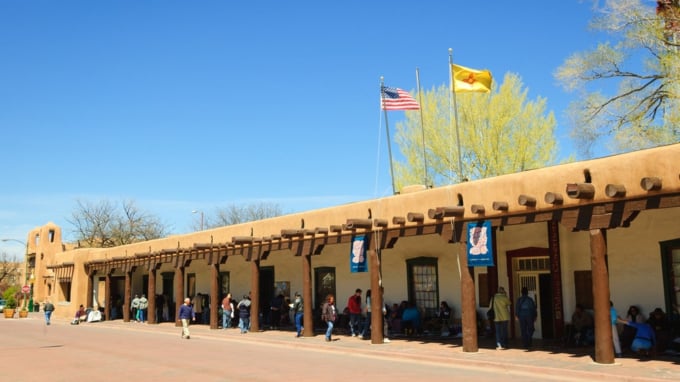 Photo by Zack Frank/shutterstock.com
This structure was initially constructed at the start of the 17th century with Adobe as the seat of Spain's government. It chronicles historical facts and details of Santa Fe and the New Mexico region. Now recognized as the state's past museum, it is a designated registered historic landmark and a treasure. The palace of Governors has shops that you can always buy jewelry of all types. Both the local and the international tourist are allowed to make stopovers and see the new stuff that the shops have in stock. During the peak seasons, strict rules and regulations are introduced to regulate the number of sellers. There is a good balance between the archeological stuff that has been dug and the artifacts. Everything is sold at a fair price in this place.
Name:Palace of the Governors
Address:105 W Palace Ave, Santa Fe, NM
Related Site:http://www.palaceofthegovernors.org/index.php
3. Santa Fe Plaza (City Square)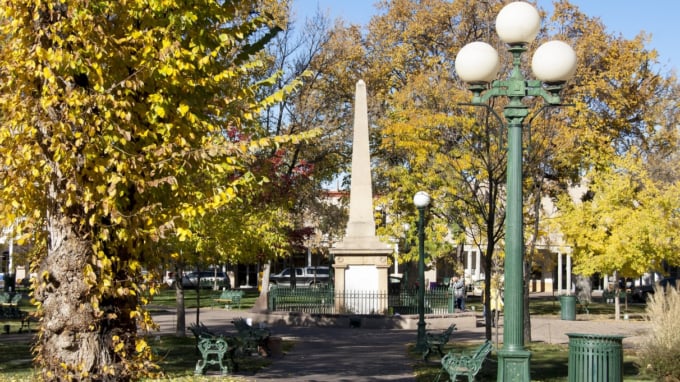 Located downtown area of Santa Fe, Santa Fe Plaza is the central gathering point in the town. It was opened in 1821. Within the plaza is a park with trees, grass, and benches which add to its cultural scene. If you happen to visit the area during Christmas, the trees, streets, and buildings within the plaza glow with luminaria and farolitos. There is also a stage for the performing arts and a monument of the American Indian War. You will get to enjoy and participate in annual events, music and dance, take lots of pictures and shop till you drop.
Name:Santa Fe Plaza (City Square)
Address:63 Lincoln Ave, Santa Fe, NM
Related Site:https://www.santafenm.gov/
4. Cathedral Basilica of St Francis of Assisi / The heart of Santa Fe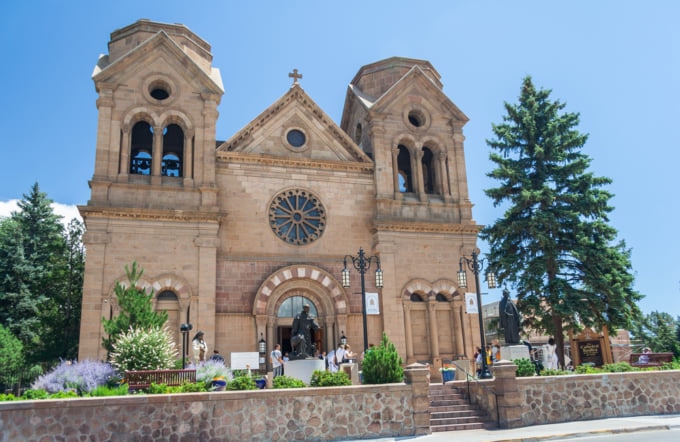 Photo by amadeustx/shutterstock.com
This is the mother church of the Southwest diocese located on San Francisco street right about Santa Fe Plaza. Opened in 1886, records the history of the Catholic faith through the images of saints, the fourteen Stations of the Cross which depict the crucifixion of Jesus and other church teachings. It has two beautiful towers and stained-glass windows that form a dove.
Name:Cathedral Basilica of St Francis of Assisi / The heart of Santa Fe
Address:131 Cathedral Pl, Santa Fe, NM
Related Site:https://www.cbsfa.org/
5. Museum of Indian Arts & Culture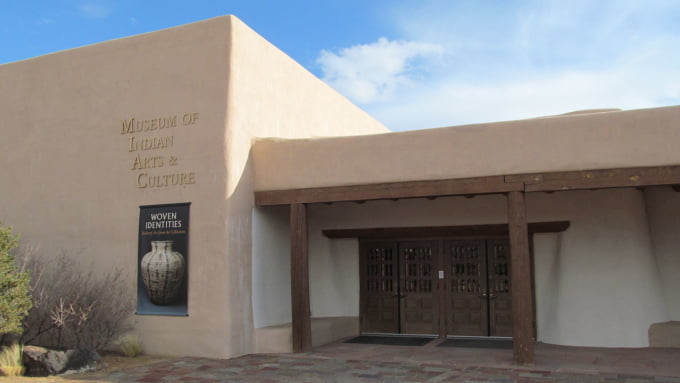 Photo by commons.wikimedia.org
The museum hosts an extensive collection of colorful, beautifully displayed contemporary art by artists of native America. When visiting here, plan to spend several hours to just marvel and get lost in the beautiful exhibits and iconic backdrop Sangre de Cristo foothills. It has a great gift shop you'll be spoilt for choice.
Name:Museum of Indian Arts and Culture
Address:710 Camino Lejo, Santa Fe, NM
Related Site:http://www.indianartsandculture.org/
6. Randall Davey Audubon Center
Do you love birds and hiking? Yes? Without a doubt, this is the place for you! The Randall Davey Audubon Center & Sanctuary covers 135 acres of salient landscapes and loads of wildlife. Hemmed in acres of National Forest and the watershed land of Santa Fe River, it provides a serene preserve for flora and fauna. It hosts about 190 bird species, both rare and common. The center's primary mission is to restore and conserve natural ecosystems. While here, you get to learn much about how to care for the ecosystem and you may get involved through donating to the sanctuary.
Name:Randall Davey Audubon Center
Address:1800 Upper Canyon Rd, Santa Fe, NM
Related Site:http://nm.audubon.org/
7. Leonora Curtin Wetland Preserve
Nothing defines splendor than when a 35-acre site with an incredible variety of animals and plants is sustained by a pond nurtured by a spring within the wetland. Wonder at this creation as you walk through the well-maintained environment with beautiful art installations. It is a kid's friendly gem where you can take your family for a picnic.
Name:Leonora Curtin Wetland Preserve
Address:49A W Frontage Rd, Santa Fe, NM
Related Site:https://santafebotanicalgarden.org/visit-us/leonora-curtin-wetland-preserve/
8. Santa Fe National Forest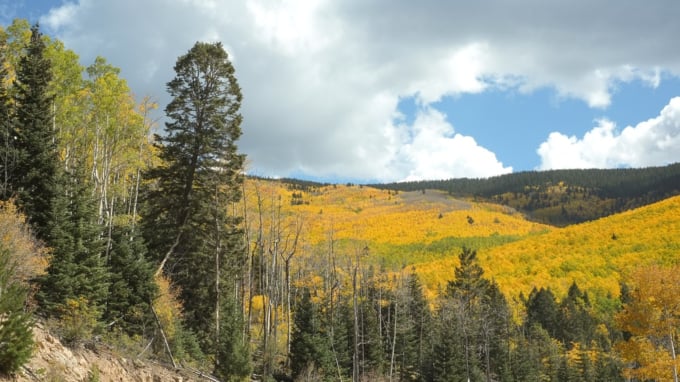 Santa Fe National Forest, which surrounds the city of Santa Fe is your best bet. The forest has many trails ranging from easy to strenuous that are well marked to guide visitors through the forest. Trail maps are also available. Enjoy excellent mountain scenery in the southwest area of the Forest which is home to rivers, lakes, and streams. Activities that you can indulge in at this magnificent forest are water rafting from May to September and snowshoeing during winter.
Name:Santa Fe National Forest
Address:11 Forest Ln, Santa Fe, NM
Related Site:https://www.fs.usda.gov/santafe/
9. The Meow Wolf Art Complex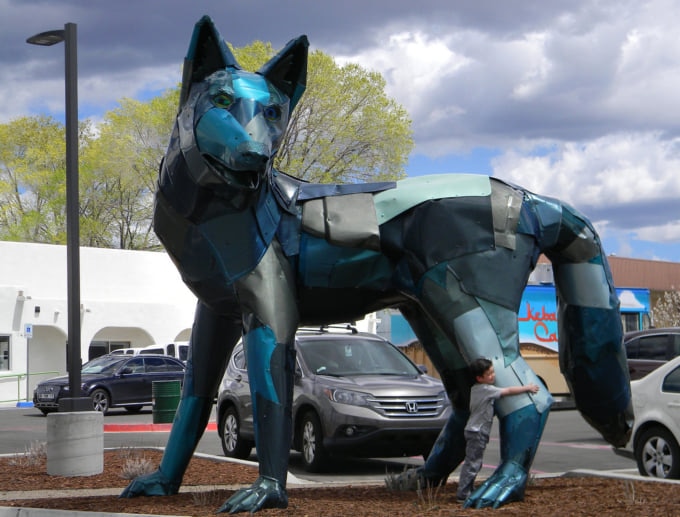 This is an entertainment and arts company based in Santa Fe and founded in 2008. Composed of about 200 artists in all disciplines including photography, sculpture, architecture, augmented reality, video production, narrative writing, etc. Meow wolf through the creation of interactive and immersive art and experiences take you on a fantastic journey of storytelling.

Name:The Meow Wolf Art Complex
Address:1352 Rufina Cir, Santa Fe, NM
Related Site:https://meowwolf.com/
10. Keshi the Zuni connection
Established in 1981 as a co-operative for the Zuni arts and crafts, Keshi hosts one of the biggest selections of Zunis jewels in the entire world. The name Keshi is derived from the traditional greeting of the people of Zuni Pueblo who live in the beautiful western part of New Mexico. Due to their connection to individual jewelers, potters, and individual carvers, you experience a personal Zuni relationship. It's also a grand bargain due to their reasonably fair prices, and as you get back home, you'll have great gift treasures for your loved ones.
Name: Keshi the Zuni connection
Address:227 Don Gaspar Ave, Santa Fe, NM
Related Site:https://keshi.com/
◎ Closing
Despite the fact that Santa Fe is a small city, it has a considerable reputation. It has an intriguing, serene and fresh aura. Do and see more as you experience these places. It's unquestionably that is a place you'll treasure every single moment you're there. Santa Fe is that rare place you will never forget. It's a mystery waiting for your solution!