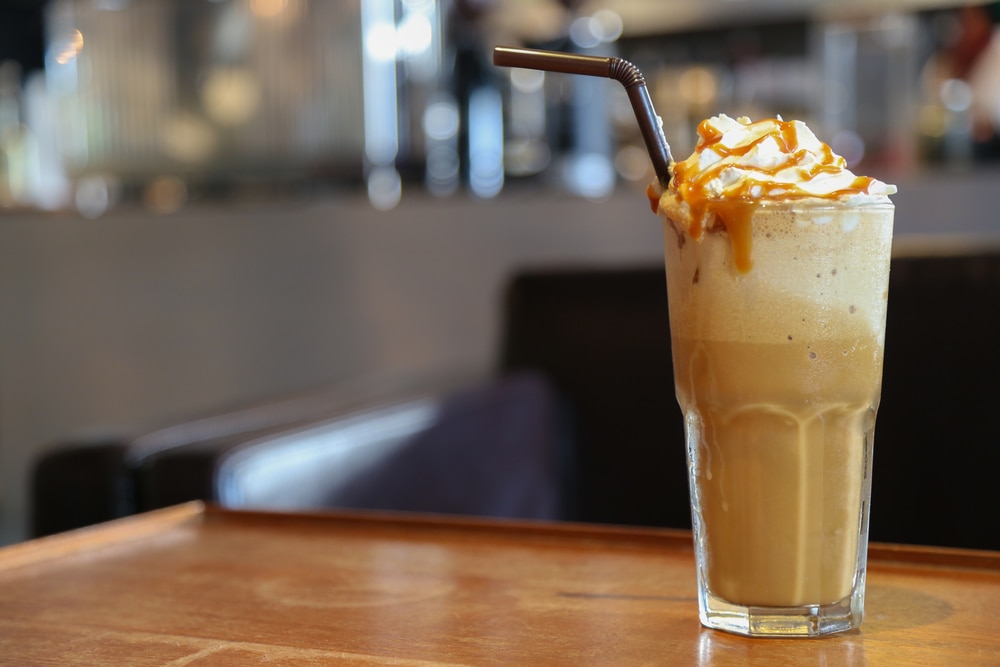 Photo by Jirakarn Dhejsawatdhirat/Shutterstock
6 Delightful Cafes in Bangkok You Need to Check Out
As a city that never sleeps, Bangkok is known around the world for its diverse range of gastronomic offerings. Home to some of the best restaurants in Asia, food is more than just an everyday necessity for the locals. Instead, it's a way of life, and a medium to showcase ingenuity in the culinary arts.

When talking about Bangkok's foodie delights, street food undoubtedly takes the spotlight, with its bold flavors and exotic ingredients that give the city's traditional preparations an unmatched quality, adored equally by residents and visitors. The same passion for creativity is now evident in the city's cafe scene, which is full of vibrant and unusual gems that will leave all your senses satisfied. Here are some of the most unique and beloved offerings that are well worth checking out.
table of contents
[x] close
6 Delightful Cafes in Bangkok You Need to Check Out
ICI
ICI can be a little deceptive with its homely looks. With no prominent signage, the cafe, which looks like a residential house at first, has a reservation-only policy. However, it's not a strict one, and if they have space, they accommodate walk-ins too.

The brainchild of well-known chef Arisara "Paper" Chongphanitkul, ICI more than makes up for its subtle ambiance by presenting an array of desserts that are exotic in their arrangement and soul-satisfying in taste.

Must-try: Three bears is the most popular of their creations, but needs to be ordered beforehand. As for drinks, go for their butterscotch soda that comes with a tiny corn ice-cream on top.
Address: 24 Soi Sukhumvit 27, Watthana, Bangkok
The Blooming Gallery
Welcome to Bangkok's very own glasshouse cafe. Situated inside a mall, The Blooming Gallery is a doorway into a magical world that makes you forget, for a second, about the depreciating state of our planet. Nature being the theme, there is color and greenery all around, enhanced by the cafe's rustic interior that makes for a perfect Instagram photo backdrop.

The Blooming Gallery takes inspiration from Monet's paintings. The food and drinks have elements of nature pop out from them in a sophisticated and beautiful manner, giving the dishes an intricate persona that is striking in expression and taste.

Must-try: Morning by the Blooming Garden, the cafe's rendition of the classic tummy-filling English breakfast, is a gratifying eat. To further that British experience, try out the afternoon tea for four, comprising of scones, homemade jam, cakes, sandwiches, and a choice of teas.

Address: 88/1 Thong Lo 8 Alley, Sukhumvit 55, Watthana, Bangkok
Pooltime Café
Pooltime Cafe tries to be different, by breaking away from the typical Millennial coffee shop set-up, but in the process ends up being a hipster version of its very self. The cafe has a swimming pool theme to it, but there's no pool around it. Still, they've gone all out with the décor which boasts of hanging swimsuits, patio-like metal furniture, white tiles and lots of vivid neon signs.

Pooltime Cafe's specialty is their little raccoon play area on the first floor. Here, customers can pay and a play with three rescued raccoons for a limited time in a safe environment.

Must-try: The snow cones at Pooltime Cafe are a favorite with kids, but make sure to try their burgers that come in naturally colored blue and pink buns.

Address: 582/11, Tai Ping Tower, Sukhumvit 63, Wattana, Bangkok
One Ounce for Onion
On the outside, One Ounce for Onion has a minimalist spacious look to it. This ambiance transforms into a semi-industrial and slightly cramped area, once inside. The focus of the cafe remains on specialty coffee, made using locally roasted beans for a robust flavor profile.

Adjoining the cafe is their clothing brand store, known as Onion. The store carries an assortment of fashionable knick-knacks, shoes, tees, and even sunglasses.

Must try: Onion's coffee is some the best in the city, and their flat white is worth every cent you pay for it. However, no visit to One Ounce for Onion is complete without trying their iconic Thai tea popsicle waffle. Starring freshly cut fruits, crunchy waffles, and a refreshing popsicle; it's every food lover's dream come true.

Address: 19/12 Sukhumvit63 Alley, Klongton-Nua, Watthana, Bangkok
B-Story Cafe
It's easy to mistake one of Bangkok's most famous bistros for a plant nursery from the outside. Packed with greenery all around, there's a looming French vibe to B-Story with its distressed furniture that is both appealing and inviting. Add to that the church like windows and brick-wall finish and B-Story creates a modern-day Gothic ambiance brimming with curios and conversation pieces.

Ideal for a romantic date or a fun brunch with friends, the highlight of any visit to B-Story is the attention to detail given to every aspect of the cafe. From the way the cutlery is tied with a beautiful flowery thread to the eat-with-your-eyes food presentation, B-Story will have you coming back for more.

Must try: The menu at B-Story highlights a variety of Western and Thai options. Pick up their caramel macchiato frappe and pair it with the classic mac and cheese or the baked rice that comes in a pineapple.

Address: 89, 70 Phayathai Rd, Thanon Phetchaburi, Ratchathewi, Bangkok
Truly Scrumptious
Truly Scrumptious is a cafe that ticks all the boxes for a quintessential coffee shop, starting with a delicious name and a picturesque exterior. Inside, green, white, and black colors of the counter, walls, and flooring merge to complement each other beautifully, creating a soothing atmosphere.

Still, somewhat of a hidden gem, Truly Scrumptious isn't too busy most of the time and remains closed on Mondays. Its emphasis though is primary on desserts which are as pretty in appearance as they are delectable to eat.

Must try: The most popular of Truly Scrumptious' offerings is part of their savory menu. The noodle sandwich, served only on weekends, is an absolute must-have. The perfect comfort food, it consists of toasted bread stuffed with fried noodles, ham and fried egg, topped with kimchi and sriracha sauce.

Address: 197/2 Soi Sukhumvit 49/11, Sukhumvit Road, Bangkok
Conclusion
A contemporary labyrinth of streets and buildings, there is always something fascinating to eat in Bangkok around every corner. The trick though is to skip the more popular brands and go where the residents eat. The city's cafes add to its bustling energy, making it truly one of the most desired places to visit for an avid food lover.