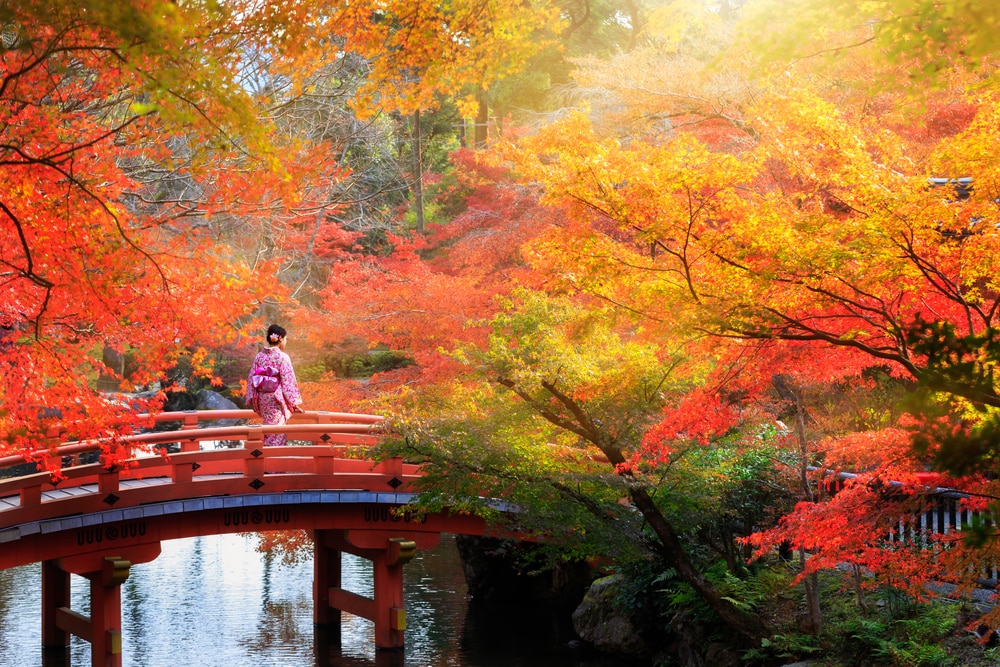 Photo by Patrick Foto/Shutterstock
9 Things to Do in Japan During the Autumn Season
Autumn is arguably the best time of year to visit Japan. The trees turn every landscape into a sea of golden yellows and rich reds, the tastiest foods come into season and the country's many hot springs begin to look that much more inviting. With so many things to do and experience, you'll wish the season could last forever.
table of contents
[x] close
9 Things to Do in Japan During the Autumn Season
Check out the Autumn Colors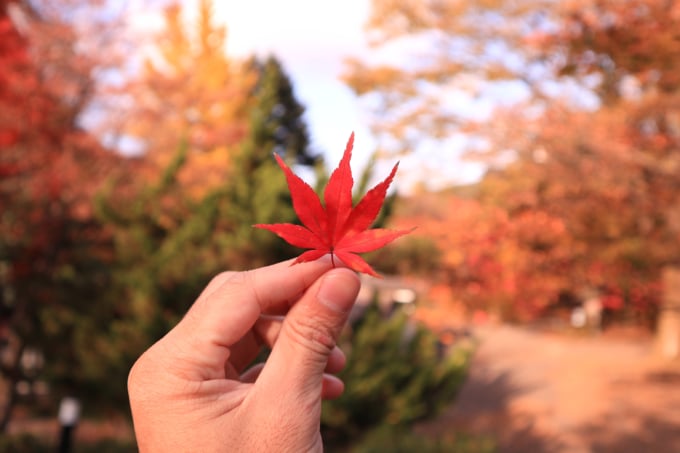 Photo by Call me LAMB/Unsplash
One of the most popular autumn activities in Japan is checking out the colorful foliage, known as koyo. Japanese maple (momiji) turns a brilliant red while the gingko trees (icho) turn vibrant yellow. The best places to see the fall foliage are public parks, gardens, or along local hiking trails. As for gingko, look for icho namiki or "gingko avenues" to lose yourself in a tunnel of bright yellow.
Indulge in Japanese Fall Desserts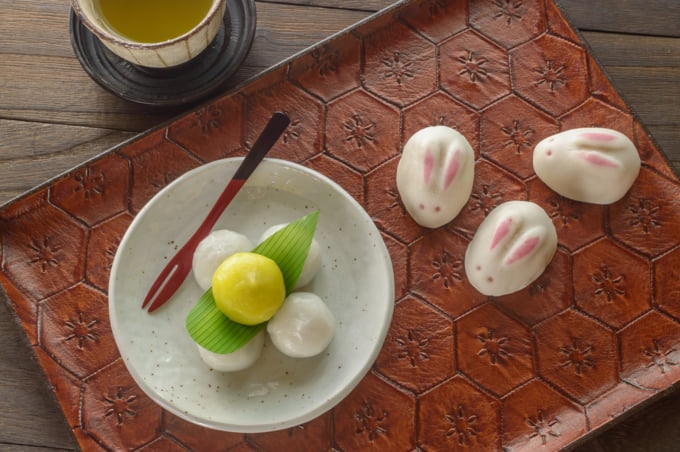 Photo by Tataya Kudo/Shutterstock
Forget about pumpkin spice - in Japan, people like to indulge in kabocha pudding (a pumpkin-like squash), sweet potato cake and chestnut cream-filled dorayaki. As for wagashi (traditional Japanese sweets), September is the month to enjoy tsukimi manju, a cute rabbit-shaped sweet for enjoying with tea. Ohagi, sweet red bean paste wrapped around glutinous mochi rice, and kuriyokan, a sweet chestnut confection, are also popular autumn wagashi.
Take a Trip to an Onsen Town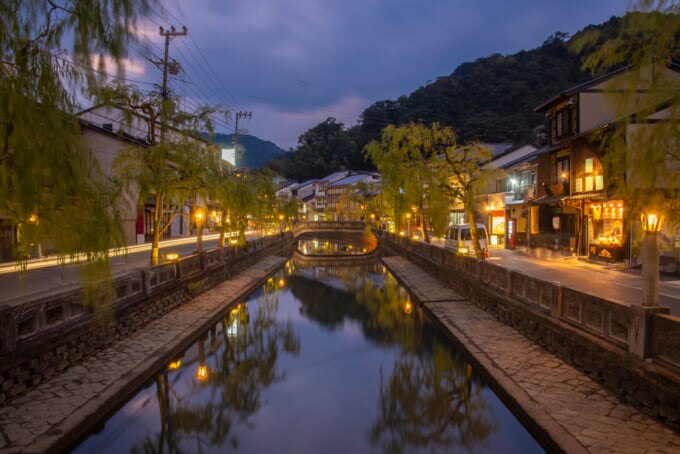 Photo by Suksamran1985/Shutterstock
There are many small towns throughout Japan that are famous for their hot springs, also known as onsen. Some of these resort towns are breathtakingly beautiful, and many locations around the country were used as the model for Studio Ghibli's classic movie, Spirited Away. Kinosaki Onsen is a place in Hyogo Prefecture where visitors can be transported back to the Edo Period. Guests stroll along the river in casual yukata, admiring the traditional Japanese architecture, stone bridges and drooping trees while hopping between hot spring baths to relax in.
Dress Up for Halloween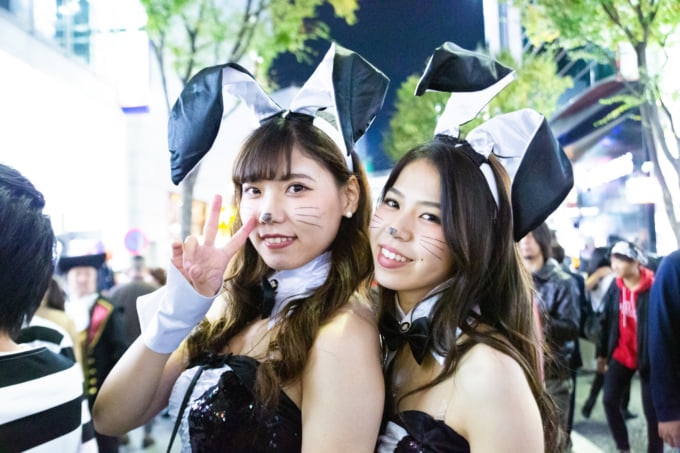 Photo by Dick Thomas Johnson/Flickr
People in Japan may not go door-to-door collecting candy on Halloween, but they sure know how to dress up. One of the most popular Halloween celebrations is Shibuya Halloween, a tradition started by the locals. Thousands gather in Shibuya on Halloween night to show off their costumes, take pictures and have a good time.
Check Out the Autumn Festivals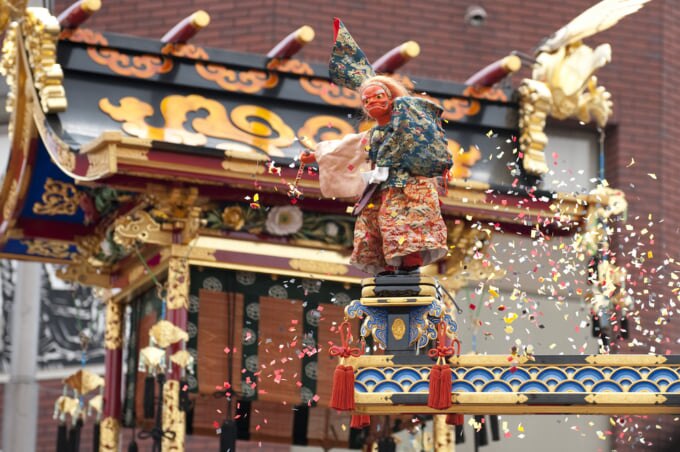 Photo by N. F. Photography/Shutterstock
Some of Japan's most beloved festivals happen in autumn. The Takayama Matsuri is ranked one of the top three most beautiful festivals in the country and takes place during October. Festivities last from morning until night over a two-day period, and involve a stunning display of traditional floats, the procession of the mikoshi (portable shrine), karakuri doll performances along with an endless supply of delicious street foods.
Taste Vegetables, Fruits and Fish In-Season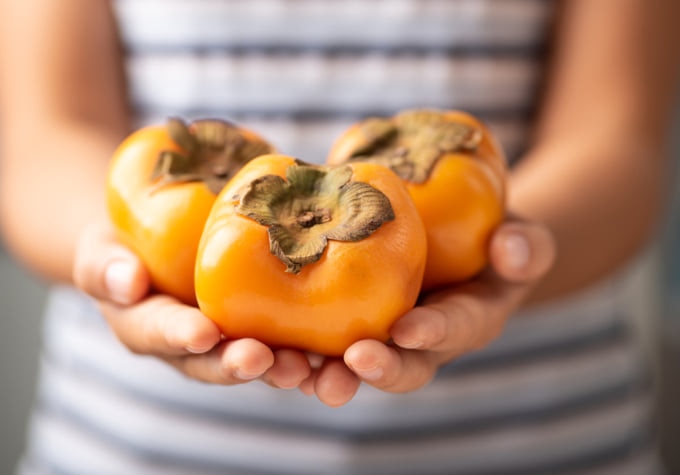 Photo by Nungning20/Shutterstock
Fall is the best time of year to enjoy Japanese eggplant (nasu), horse mackerel (saba) and salmon. Apples come back in season, persimmons (kaki) ripen to a bright orange hue and chestnuts are ready for roasting. Other foods best enjoyed during the cooler months of the season include hot pot (nabe) and oden, a popular dish made from simmering tofu, eggs, fish cake and other hardy ingredients in broth.
Enjoy the Autumn Illuminations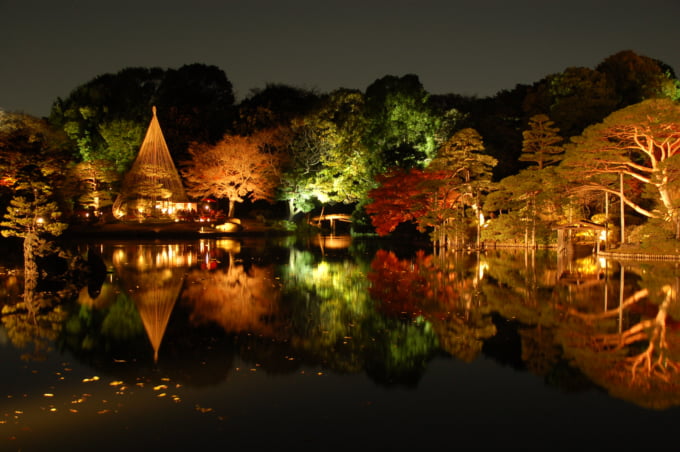 In the fall and winter seasons, light-up shows involving thousands of lights are set up at various locations throughout Japan. This includes picturesque streets, tower landmarks, theme parks, gardens and parks. The autumn illuminations are so popular that public parks and gardens often operate under extended nighttime hours in the fall so that visitors can enjoy the illuminations in the dark.
Take a Hike Through the Japanese Countryside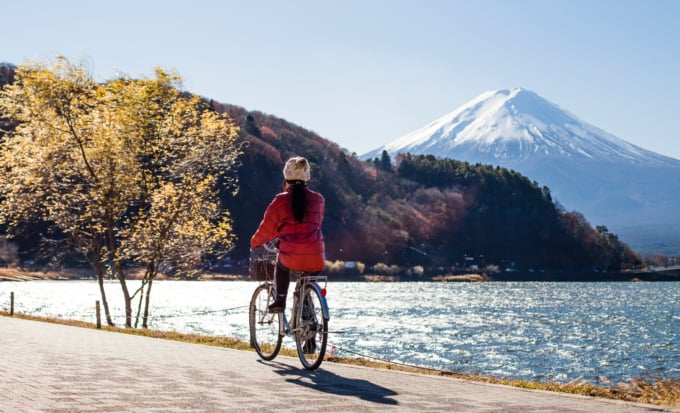 As temperatures fall, there's no better time of year to check out Japan's natural landscape than autumn. Mount Fuji seems like the obvious choice, but this quiet volcano's rugged landscape actually offers little in the way of seasonal colors. Instead, get a glimpse of Mount Fuji from afar on the surrounding mountains and hiking trails, like Mount Mitake, the Fuji Five Lakes or Fuji-Hakone-Izu National Park.
Try 'Glamping', Japan's Latest Outdoor Trend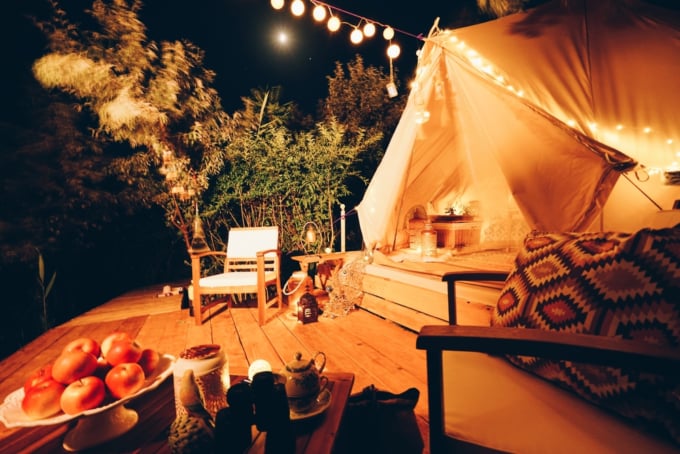 Photo by Moise Sebastien/Shutterstock
The air is crisp and clean, and the temperature is just right. Fall is perfect for any kind of outdoor activity, including one continuing to gain popularity in Japan - glamping. The concept blends together the comforts of a hotel with the outdoorsy aspects of camping. First-time 'glampers' can check out Hoshinoya's glamping resort in Yamanashi Prefecture to enjoy a combination of luxurious accommodations, stunning views and outdoor activities.
In Conclusion
From the incredible, colorful landscapes and crisp, clean air to the seasonal gourmet treats just waiting to be discovered, a trip to Japan in the fall is one you'll never forget.