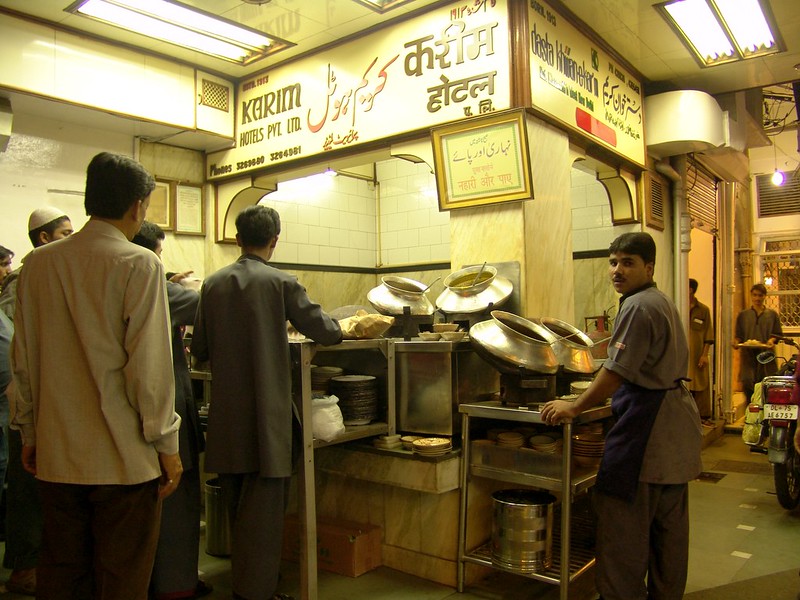 7 Iconic 100-Year-Old Eateries to Discover in Old Delhi
Old Delhi reflects, through its lip-smacking street food immersed in age-old culinary practices, the many cultures, and traditions that are an essential part of India. While exploring the narrow streets of Old Delhi, there is an abundance of delectable eats available around every corner. However, among these tantalizing eateries are some that have long withstood the test of time. These legendary places continue to serve their amazing dishes even after 100 years of existence.
table of contents
[x] close
7 Iconic 100-Year-Old Eateries to Discover in Old Delhi
Ameer Sweet House – Established 1915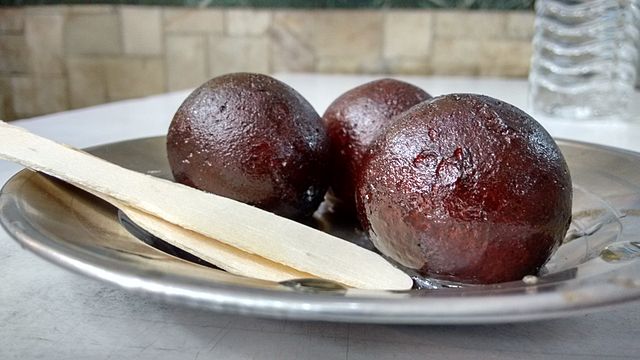 A mishmash of delicious dishes, there's always something for everyone at Ameer Sweet House. Unlike most of the other iconic restaurants of Old Delhi, they don't have one particular item that stands out here. Instead, people come to revel in a host of sweet and savory pleasures that are genuinely soul-satisfying.

Among the choices offered at Ameer Sweet House, the keema samosas are well-liked. Chole bhatura, khoya samosa, served during Ramzan, suji ka halwa along with pakoras are all classic street-foods that complete the drool-worthy menu of this century-old eatery.
Address: 958, Haveli Azam Khan, Chitli Qabar, Jama Masjid, New Delhi
Karim's – Established 1913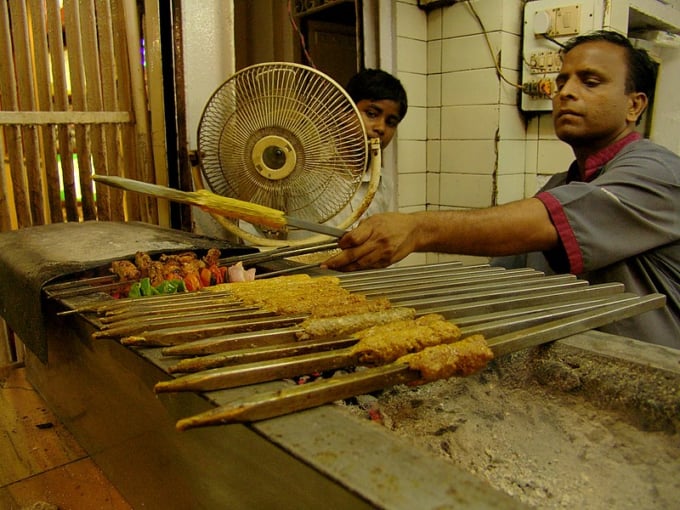 Probably, the most famous of all Old Delhi eateries, Karim's, situated near Jama Masjid, is the primary destination of choice for meat lovers. With the intention of bringing 'royal food to the common man' Karim's has grown in popularity over the decades, serving Mughlai food to enthusiastic admirers of gastronomy.

The last few years have seen Karim's expand by opening up more restaurants throughout the city. However, the original location still carries with it an authentic aura that adds an extra dash of seasoning to the dishes. For a first-timer, sinking your teeth into Karim's mutton burras is a must as is the nihari which usually finishes by 8:30 in the morning.
Address: 16, Gali Kababian, Jama Masjid, New Delhi
Shyam Sweets – Established 1910
You'll find a variety of delectable eats at Shyam Sweets. From savory samosas to a colorful array of Indian sweets, it is, in reality, the matter kachoris that have people lining outside this corner shop in Old Delhi. Kachori is a prevalent Indian street-food that consists of a crispy, deep-fried white flour shell stuffed with ingredients such as lentils or onions. The kachoris stuffed with peas at Shyam Sweets come dipped in a spicy potato curry, bursting with a medley of flavors to satisfy the most fervent of gourmands.

Legend has it that it was Pandit Jawahar Lal Nehru, the first prime minister of independent India, who suggested to the proprietor of Shyam Sweets make kachoris filled with peas. What started as a request is now the most commonly ordered dish at this shop.
Address: 112, Barshahbulla Chowk, Near Metro Station, Chawri Bazar, New Delhi
Kuremal Mohan Lal Kulfi Wale – Established 1906
Masters of the Indian frozen dessert, Kuremal Mohan Lal has, as they claim, the 'best kulfi in Delhi.' What started as a job selling milk, more than a hundred years ago, has transformed into a modest yet iconic eatery that serves some of the most delicious and unique kulfis you can find. Presently, the shop is currently run by the fourth generation of kulfi makers, who continue to keep the fabled identity of Kuremal intact, selling over 5000 kulfis a month.

Kuremal's specialty is its delicious fruit kulfi. Made using the pulp of the fruit it is later stuffed into; fruit kulfi is full of natural goodness that brings about a sense of refreshment no matter the time of the year. Although the shop keeps on trying new flavors, they have four main fruit kulfis that all warrant trying. Orange, mango, pomegranate and apple are all excellent options; however, check beforehand with the owner for the best in-season fruit.

Address: 526, Kucha Pati Ram, Bazar Sita Ram, Near Metro Station, Chawri Bazar, New Delhi
Old Famous Jalebi Wala – Established 1884
Sticky, sweet, and oozing with syrupy goodness, the jalebis of Old Famous Jalebi Wala are in a league of their own. The jalebis here are quite large and one-piece is typically enough for two people. The shop makes the jalebis in desi ghee, and in small batches, to keep them fresh. Moreover, they use khandsari sugar that produces a jalebi that isn't overly sweet. The sugar syrup in which freshly made jalebis are immersed in at the end is a closely guarded secret with ingredients known only to the family.

Customers can expect a slightly crunchy exterior to the jalebi and a gooey interior that leaves them licking their fingers afterward. For a more flavorful bite, ask for rabri, a thick, sweet condensed-milk dish, to go with the jalebi. Old Famous Jalebi Wala also sells samosas, but it's best to stick with their namesake item for the best enjoyable experience.

Address: Dariba Corner, Chandni Chowk, New Delhi
Old Kheer Shop – Established 1880s
There's a nostalgic charm in knowing that the kheer of Old Kheer Shop is still made at the very same spot where it was prepared more than a century ago. A tiny eatery with just one item on the menu, the silky and smooth rice pudding remains one of Old Delhi's most legendary eats to date. For a family that was initially in the jewelry business, making kheer came about when they couldn't find any use of the cattle they owned. What started as an experiment, resulted in the origin of Siddique's Kheer Shop, later changed to the Old Kheer Shop.

The eatery, where it stands today, is also famous for being in the house where one of India's most prolific actresses, Madhubala, was born. Known locally as Bade Mian's kheer, only a limited quantity is prepared every day. Once finished, customers have to wait until the next day to indulge in this lovely dessert.
Address: 2867, Bazaar Sirkiwalan, Hauz Qazi, Chandni Chowk, New Delhi
Pandit Gaya Prasad Shiv Charan Paranthe Wale – Established 1872
Amongst the oldest restaurants in the city, Pandit Gaya Prasad Shiv Charan Paranthe Wale is located in the confined, yet legendary Paranthe Wali Gali of Old Delhi. So remarkable are their parathas here that no food trip in this region is complete without having a bite of this wholesome specialty.

Cooked in desi ghee, and available with over 25 fillings, the parathas have just the right amount of crisp to them. Served along with pumpkin and two types of potato curries, a couple of parathas are more than enough to keep you going for the entire day. Although the shop has the usual classics with cauliflower, potato and cottage cheese fillings, it's recommended to try one of their more experimental options such as lemon, khurchan, and the super sweet rabri parathas.

Address: 34, Gali Paranthe Wali, Chandni Chowk, New Delhi
To Conclude
Any trip to Old Delhi is bound to be brimming with exotic sights, cultural discoveries, and an array of colors and smells to entice the most passionate of travelers. For a gourmand, it's easy to get carried away, but to savor the unique offerings of Old Delhi and appreciate their nuances, it is best to stick with only a few places in one go, leaving the rest for another visit.