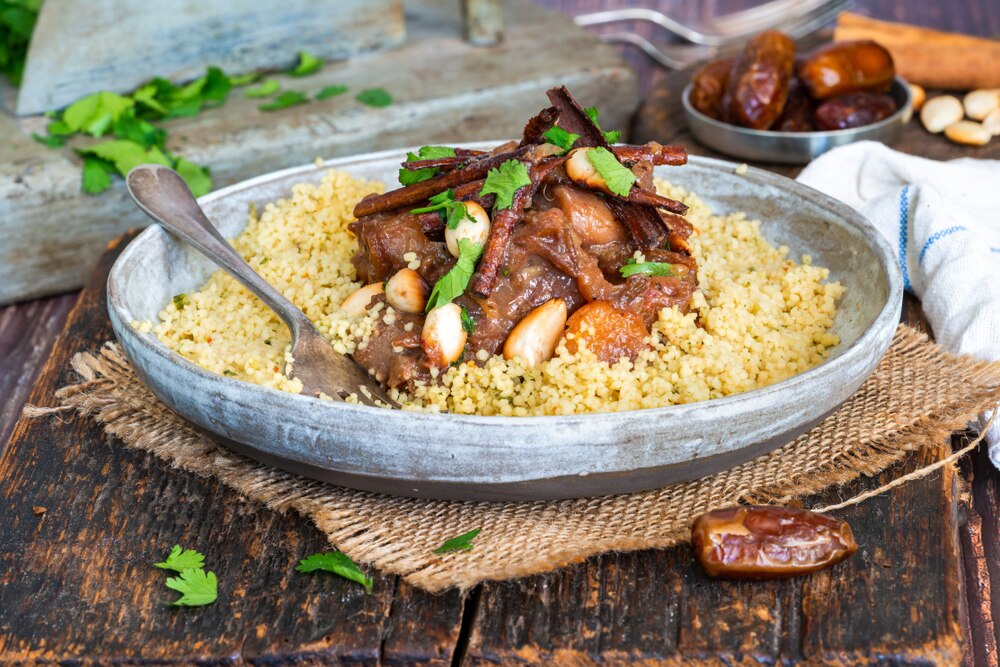 Photo by BBA Photography/Shutterstock
The Top 7 Halal-Certified Restaurants in Tokyo
As the number of Muslims both visiting and living in Japan continues to grow, so too does the number of dining establishments catering to Islamic law's specific dietary needs. These top seven restaurants are just a few of the mouthwatering Halal options available in Tokyo.
table of contents
[x] close
The Top 7 Halal-Certified Restaurants in Tokyo
Ayam-ya Okachimachi
Ayam-ya specializes in Japanese ramen and donburi (rice bowls), all certified as Halal. The shop's karaage (fried chicken) also comes highly recommended. Ayam-ya is located by Okachimachi Station, near the As-Salaam Foundation which also offers prayer and study rooms as well as group prayers.
Address: 4 Chome-10-1 Taito, Tokyo
Shinjuku Gyoen Ramen Ouka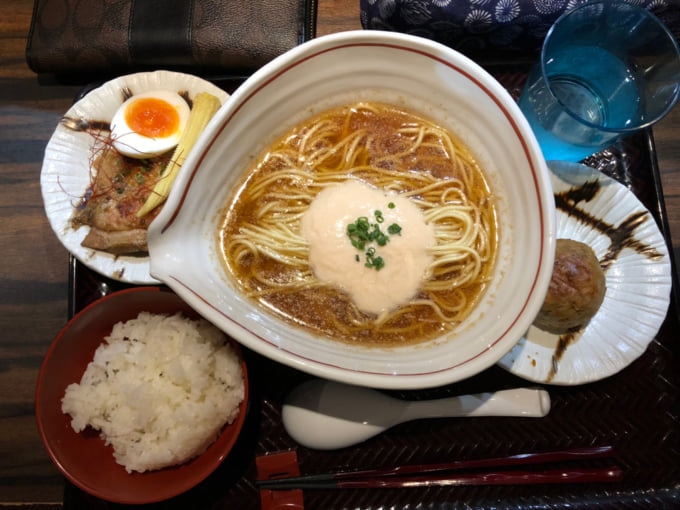 Photo by imranshah226/Shutterstock
With most traditional recipes made with a pork broth, Japan's ubiquitous comfort food, ramen, was once off-limits to the vegetarian and vegan populations. Ramen Ouka has made a name for itself offering both vegan and halal versions of the dish and boasts a list of visitors from over 110 countries. Located in the busy Shinjuku area, the shop can sometimes have wait times of up to two hours and recommends making reservations online before stopping by.
Address: 1 Chome-11-7, Shinjuku, Tokyo
Al Mina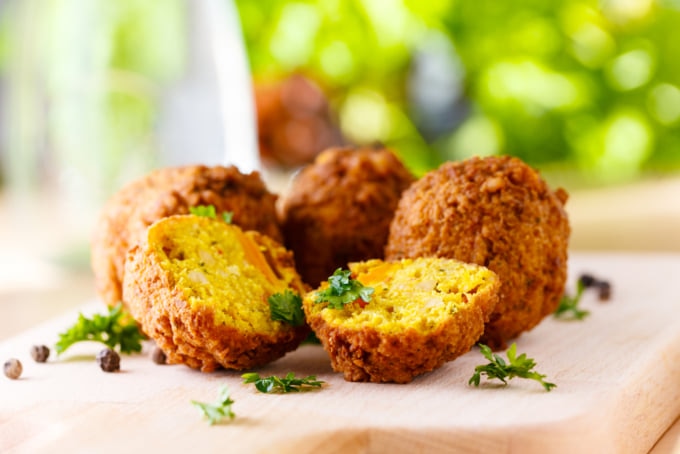 Photo by Martin Rettenberger/Shutterstock
Al Mina's menu is 100% Halal certified. Serving mainly Mediterranean and Palestinian cuisine, the menu includes steamed lamb (mansaff), fish tajine with couscous, kebab and falafel as well as vegetarian options. You'll also find Shisha, an Arabic waterpipe, gracing the menu here. The venue regularly hosts belly dance shows featuring local dancers. Al Mina is located in Tokyo's Chiyoda Ward close to Ogawamachi and Kanda Station.
Address: B1F, Genki Building, 2 Chome−2−3 Kanda Tacho, Chiyoda, Tokyo
Akasaka Saryo Ouka
Akasaka Saryo Ouka is the first Halal shop specializing in traditional Japanese sweets and desserts, but they've since expanded their menu to include savory Japanese cuisine. As the name implies, this shop is the sister store of the highly successful Ramen Ouka in Shinjuku. At Akasaka Saryo Ouka, diners can relax and enjoy Japanese-style desserts like anmitsu as well as wagyu beef and sushi without worrying - everything is prepared without alcohol and there are plenty of options without animal products with everything being Halal-friendly.
Address: B1, Sankaido Building, 1-9-13, Akasaka, Minato, Tokyo
Coco Ichibanya Shinjuku / Akihabara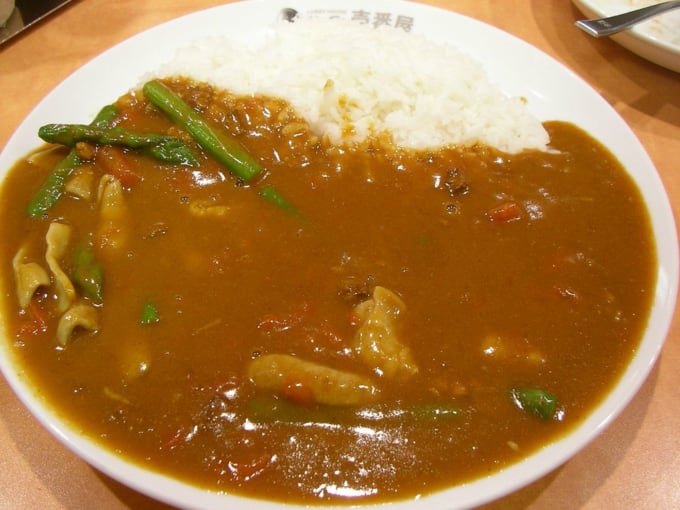 Japan's beloved curry chain shop, Coco Ichibanya, now has locations specializing in Halal cuisine for their Muslim customers. The most popular are the Akihabara and Shinjuku shops, which were voted into the number one spot by Halal Gourmet Japan readers. Now just about everyone can enjoy Coco Ichibanya's Japanese-curry at a reasonable price.
Asakusa Sushiken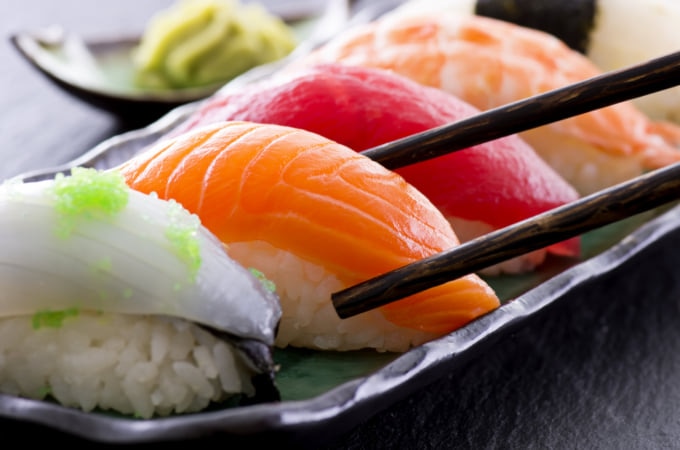 This highly-rated restaurant specializes in sushi and sashimi, all prepared with Halal ingredients. The shop's interior is designed in the traditional way, with a long counter so guests can order directly from the chef and observe all the culinary action, but there are also table seats for larger groups. Asakusa Sushiken is located west of Senso-ji in the busy Asakusa area.
Address: 2-11-4 Asakusa, Taito, Tokyo
Pran Pone
Pran Pone, located in northwestern Tokyo's Nerima Ward, is a Halal-certified Italian restaurant. The restaurant is owned by a foodie from Bangladesh (the restaurant's name means 'heart and soul' in Bengali) and staffed with Muslim chefs who take extra care with the preparation and ingredients of their dishes. Diners can enjoy classic Italian dishes like pizza and pasta in addition to Japanese yoshoku - Western-style - favorites like hamburger steak.
Address: 1-9-5 Toyotamaue, Nerima, Tokyo
In Conclusion
These days, traveling abroad with dietary restrictions is no longer the hunger strike it once was. In Tokyo, Halal-certified options now include popular ramen and Japanese dessert shops as well as Middle Eastern, Mediterranean and even Italian cuisine to ensure everyone's visit to the busy city is enjoyable.