Newburgh:A City Representing Sightseeing with the Blend of Nature, Geology and History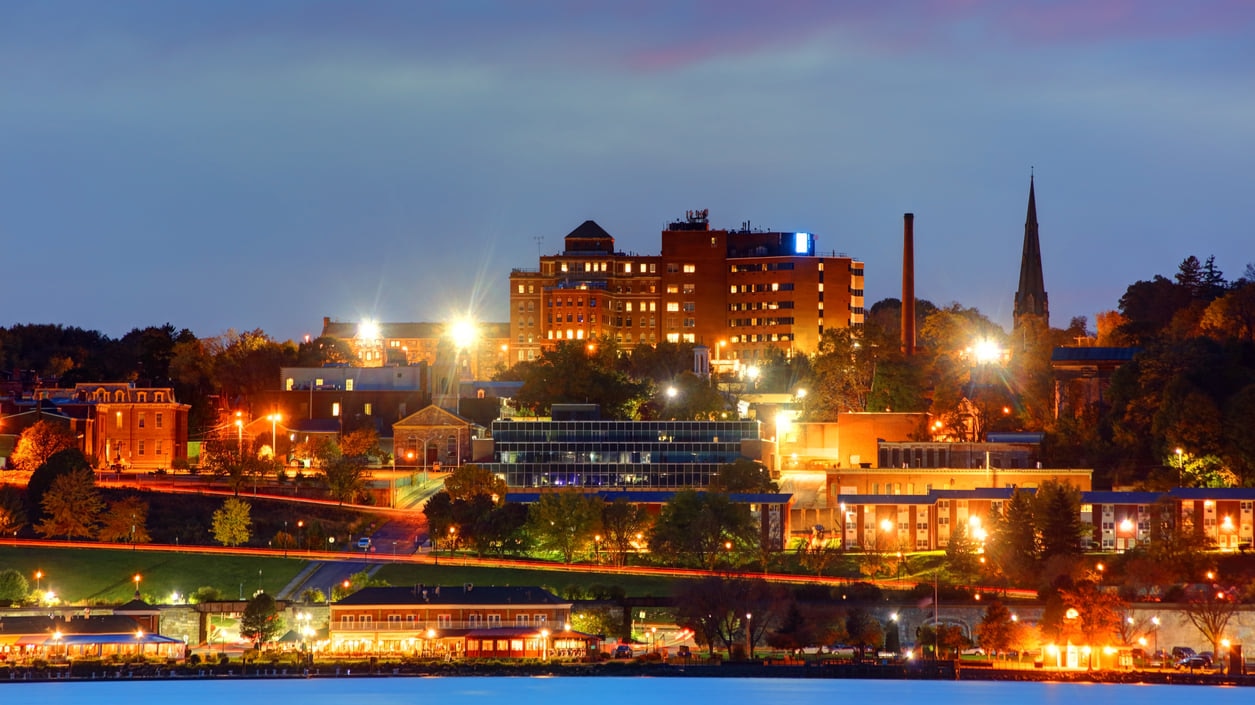 Newburgh is a nice city located in New York, in the US. Newburgh dates back to the 18th century, when it was first settled by the British and the German. And today Newburgh is a famous travel destination rich in beautiful and awesome sightseeing. Top ten of these sightseeing of Newburgh are introduced below.
[x] close
Newburgh:A City Representing Sightseeing with the Blend of Nature, Geology and History:table of contents
1. Motorcyclepedia Museum
Motorcyclepedia Museum is one of the best sightseeing that you can be offered in Newburgh. The museum includes a huge amount of Indian collection, which cannot be found anywhere else in the world. Even if you are not a big fan of motorcycles, this sightseeing will become one of the most favorite attractions for you in Newburgh. This is also a historian museum, because the collection includes items from early periods. Also the staff is friendly and welcoming there, so this will be a great idea to start your tour in Newburgh by visiting this spot.
Name:Motorcyclepedia Museum
Address:250 Lake St, Newburgh, NY
Related Site:http://www.motorcyclepediamuseum.org/
2. Pride of the Hudson
Pride of the Hudson is an amazing sightseeing located in Newburgh. This spot offers an awesome view to nature and several of entertaining activities for you and your family. For instance, you can take a cruise to enjoy the beauty of the water and its atmosphere. The look of the Hudson River will impress you, too and you will also be introduced to the history that is related to this sightseeing. Overall, due to this spot you will have an amazing time in Newburgh and will truly enjoy it.
Name:Pride of the Hudson
Address:90 Front St, Newburgh, NY
Related Site:https://www.prideofthehudson.com/
3. Dia:Beacon
Dia:Beacon is sightseeing in Newburgh representing the modern art. It is far from the noisy part of the city. The quiet and calm atmosphere that this spot provides its visitors with, makes this place more attractive and desirable for visiting. This spot introduces captivating pieces of art and its internal decoration is nice, too. You need to be aware that the visit to this sightseeing may take some hours, since it will last some time until you will finish enjoying it inside and outside. There is also an exhibition available for the visitors.
Name:Dia:Beacon
Address:3 Beekman St, Beacon, NY
Related Site:https://www.diaart.org/visit/visit/diabeacon-beacon-united-states
4. Washington's Headquarters State Historic Site
Washington's Headquarters State Historic Site is one of the most unique spots in Newburgh. The appearance of the building is attractive from the very first sight, so you cannot help noticing this structure when you pass by it. It introduces some historical art works that come from ancient times and it also includes collections of items, such as swords, old documents and dolls, muskets, period pieces, etc. this exhibition will be an interesting experience for any visitor of Newburgh. There you will also be able to take a guide to make your visit more informative.
Name:Washington's Headquarters State Historic Site
Address:84 Liberty St, Newburgh, NY
Related Site:https://parks.ny.gov/historic-sites/17/details.aspx
5. Hudson Beach Glass
One of the most impressive and fantastic sightseeing in Newburgh is Hudson Beach Glass. You will be amazed by every piece of art that you can see here. The beauty of each glass is really amazing and some of them are even available for you to take with you. There is a studio inside the building, where you can watch how the glass is being colored by the artists. This is really enjoyable. And, also, there is a store, where you can by various of glass and take it to your country as a souvenir from Newburgh.
Name:Hudson Beach Glass
Address:162 Main St, Beacon, NY
Related Site:http://www.hudsonbeachglass.com/
6. Chadwick Lake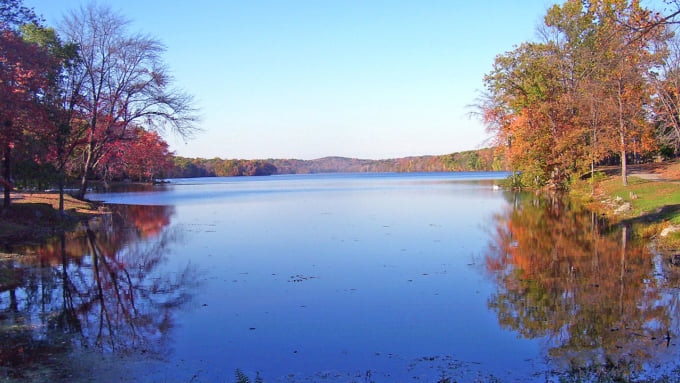 Photo by commons.wikimedia.org
Newburgh is also famous for its natural spots, one of which is Chadwick Lake. This sightseeing can be absolutely mentioned as one of the best in Newburgh. The spot is generally a park with play ground, so it is also suitable and appropriate for a visit with kids. The other activities that can be taken here are fishing, riding and just walking around. From time to time it also holds concerts providing a rich and content day to its visitors. There are also picnic tables for family picnics. In short, this park is an amazing corner in Newburgh for family rest and pleasure.
Name:Chadwick Lake
Address:1702 NY-300, Newburgh, NY
Related Site:http://www.townofnewburgh.org/Cit-e-Access/webpage.cfm?TID=40&TPID=9565
7. Storm King Art Center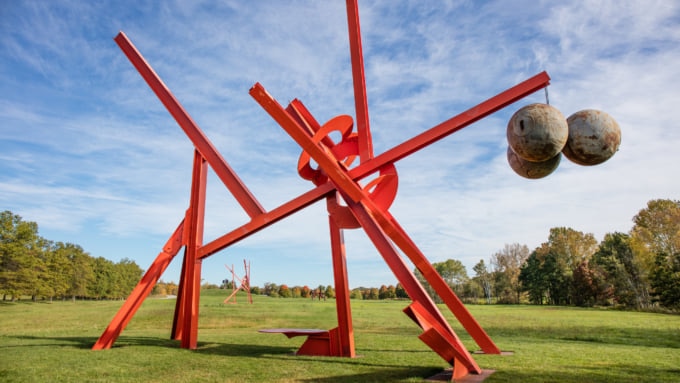 If you are interested in art and cultural beauties, Storm King Art Center is the sightseeing that will become one of the most pleasant spots in Newburgh for you. This outdoor museum is always full of tourists and visitors all year round, since it is unique in its type and attractive for the eye. Here you can enjoy the nice views of the mountains, the large sculptures, pathways, walking paths, etc. With every step you take you will enjoy a new piece of art. Thus, this is a spot in Newburgh that fills you with artistic emotions and experiences.
Name:Storm King Art Center
Address:1 Museum Center, New Windsor, NY
Related Site:http://stormking.org/
8. Lawrence Farms Orchards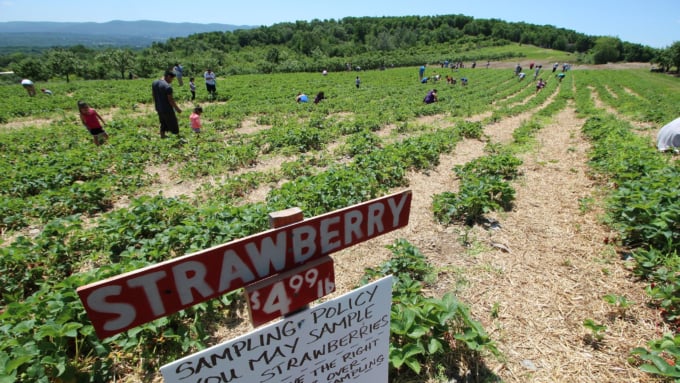 Lawrence Farms Orchards are an attractive spot in Newburgh. This sightseeing is amazingly unique and original for the visitors. Make sure to include this on your visit-list on Newburgh tour, because this will surely give you something new and special. There are variety of fruits in these orchards, as well as different kinds of vegetables and peppers. The most specific fruit here are the grapes that come in variety of species. Other fruits you will find here are apples, cherries and so on. Try to experience this tasty sightseeing by arriving in Newburgh in autumn, which is the best time for this spot.
Name:Lawrence Farms Orchards
Address:39 Colandrea Rd, Newburgh, NY
Related Site:http://lawrencefarmsorchards.org/
9. Hamilton Fish Bridge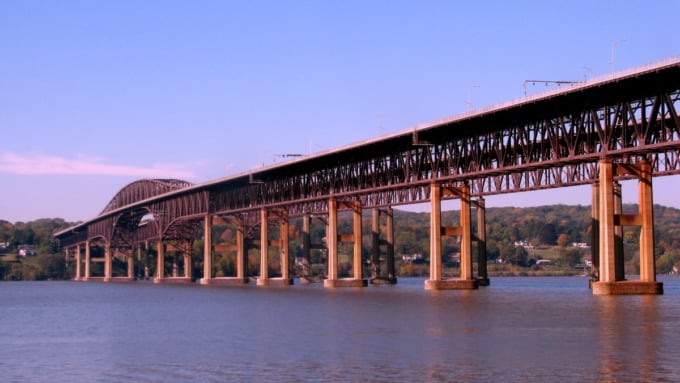 Photo by commons.wikimedia.org
Hamilton Fish Bridge is a nice bridge in Newburgh worth for visiting. You can see the bridge both by walking and by driving there. Anyway, walking would be a better choice, because at first you could enjoy it for a longer time and second, the walk on it would provide you with fresh air and pleasant feelings from the scenery on it. Besides, by walking you would get the chance to watch the beauty of the metalwork on the bridge and maybe even take some photos for making your memories in Newburgh more beautiful.
Name:Hamilton Fish Bridge
Address:4124 Route 84 E, Beacon, NY
10. Ann Street Gallery
The last sightseeing that we have included in the top-ranked places in Newburgh is Ann Street Gallery. This is a must-see sightseeing in Newburgh, for it is nice and interesting for its visitors. You can spend a whole day in and around this awesome gallery and truly enjoy it. The sightseeing is especially promising for art fans, since it has so much for their view. The area around the gallery is famous, as well. It includes numbers of shops, where you can find beautiful presents to take with you from Newburgh and it also includes eateries, where you can try the tastiest dishes of Newburgh.
Name:Ann Street Gallery
Address:104 Ann St, Newburgh, NY
Related Site:http://www.safe-harbors.org/ann-street-gallery/
◎ Closing
Newburgh is a city representing sightseeing with the blend of nature, geology and history. Any visitor to Newburgh will find a spot appropriate to his interests and taste. Newburgh is a city of wonderful beauties and places of interests. Never miss the chance to make a tour to Newburgh to enjoy its spots naturally.