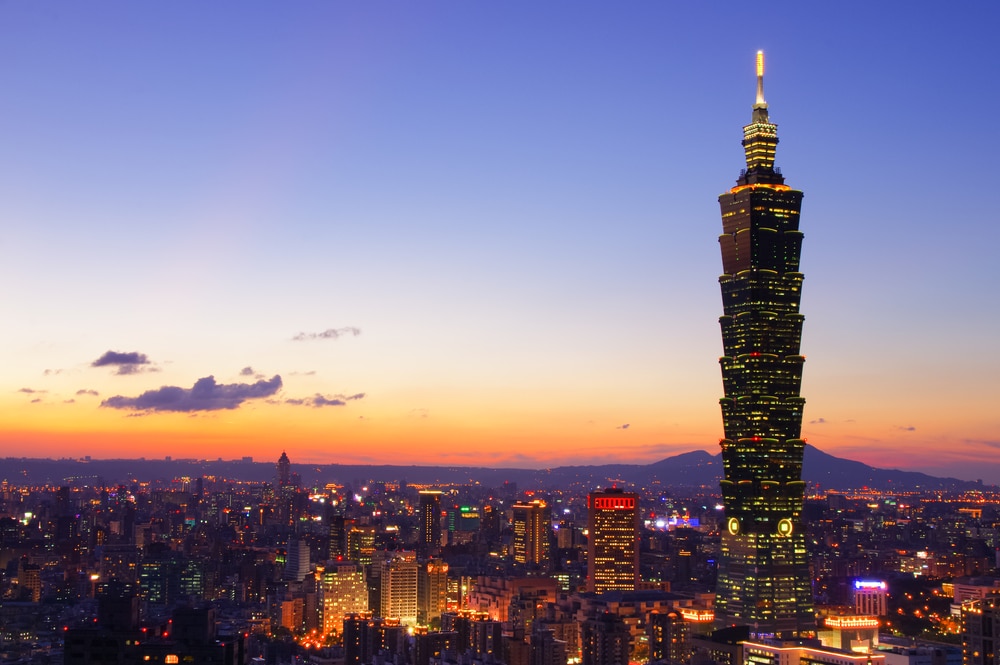 Photo by Henry Tsui/Shutterstock
7 Cafes You Need to Check Out in Taipei
Taipei's cafe culture is no different from numerous other capital cities in the world. Except Taipei beautifully blends the importance of a well-made coffee with fun and entertainment that you'll typically come across in the many theme-based cafes around the city.

As a result, visitors to this bustling capital of Taiwan have an opportunity to indulge in a perfect cup of cappuccino, made by an award-winning barista, while laughing away to a satisfying meal, eating out of a bowl, shaped like a toilet.
table of contents
[x] close
7 Cafes You Need to Check Out in Taipei
Picnic Cafe
Surrounded by several universities, Picnic Cafe is a quaint and lively space often frequented by students. While the decor is a modern-day quintessential coffee shop style, the vibe inside is young and bright, partly thanks to the many posters on the walls advertising local events. There is a inviting warmth to the cafe that makes it an ideal place to study, work or have a good time with friends over a cup of coffee.

Must-try: Picnic Cafe typically has various freshly prepared baked goods on display that make for an excellent bite to go along with their specialty, the Picnic butter cinnamon and apple tea. Their quiches and scones are especially popular, and the bacon quiche comes highly recommended.
Address: No. 75, Wenzhou Street, Da'an District, Taipei City
Woolloomooloo
Conceived by architect Jimmy Yang, Woolloomooloo is a homage to the time he spent living in Melbourne, Australia. The cafe has a subtle hipster vibe enhanced by a wall filled with books and crafty light bulbs hanging from the ceiling. In terms of the ambiance, the family and pet-friendly cafe manages to combine local aesthetics with the ever-famous laid-back appeal of the Australian way of life. The staff at the cafe are all super friendly, eager to strike up a conversation, and always ready to recommend the best of what they have to offer.

Must-try: Woolloomooloo's coffee beans are regularly flown in from Toby's Estate in Australia. Most connoisseurs agree that the cafe is one of the best places in the city for a flat white that comes not in a cup, but in a glass. The food is a little all over the place, so there's pizza, pasta, pancakes, Greek moussaka, and chicken wings to satisfy different preferences. Choose whatever you fancy, they're all delicious.
Address: No. 379, Section 4, Xinyi Road, Xinyi District, Taipei City
Sugar Pea Cafe
White interiors that allow colors on the plates to pop. A serene ambiance that wakes the mind even before your first sip of coffee. A gorgeous space, dotted with blooming green plants, that is visually appealing and aesthetically perfect. Sugar Pea Cafe is amongst one of the best places in town to enjoy an afternoon full of good food and great drinks in a classy, yet comfortable setting.

Must try: Popular with the locals, it's essential to book a spot at Sugar Pea a few weeks in advance if you want to visit them for their weekend brunch. The food here is a mixture of healthy and comfort eats. The chipotle chicken and Korean pork bowls are both delicious, packed with robust flavors and exotic ingredients. The house-roasted burdock and goji berry tea, on the other hand, is sure to warm up your soul.

Address: 1, No. 16, Alley 20, Lane 300, Section 4, Ren'ai Road, Da'an District, Taipei City
Cat.jpg Cafe
Popular with the student crowd, who can be found studying or working on their computers, Cat.jpg is one of several 'cat cafes' in Taipei that promise a unique experience brought about by its feline inhabitants. Cat.jpg has two moody resident cats who are often found lounging around various furniture items and will allow customers to pet them. Since the cafe whips out some delicious coffee, and the prices are pocket-friendly, specifically for the area, it can get quite crowded here during lunch and dinner time.

Must try: Coffee lovers can enjoy a latte or else go with the refreshing strawberry smoothie. To eat, there are freshly made sandwiches with the humble-looking bacon and egg filling being one of the best on offer.
Address: No. 154, Chaozhou Street, Da'an District, Taipei City
Alice is Coming
A 'wonderland' full of Insta-worthy photo opportunities, Alice is Coming takes inspiration from the classic book to create a cafe that excites and entertains all the senses. It is a little over the top, kitsch even, mainly because the Alice theme follows through everywhere, from the giant cup and saucer dining table to the food that includes heart and spade-shaped chicken nuggets. Fans of Disney, though, will undoubtedly appreciate the playing card place mats and the continuously playing Disney soundtracks.

Must try: Alice is Coming is more about its incredible decor than the food, which can be a hit or a miss. Still, a safe and recommended choice is their afternoon tea set, that comprises of seasonal fruits, sandwiches, croissants, creme brulee and cupcakes.

Address: 111, Yanping South Road, Zhongzheng District, Taipei City
Modern Toilet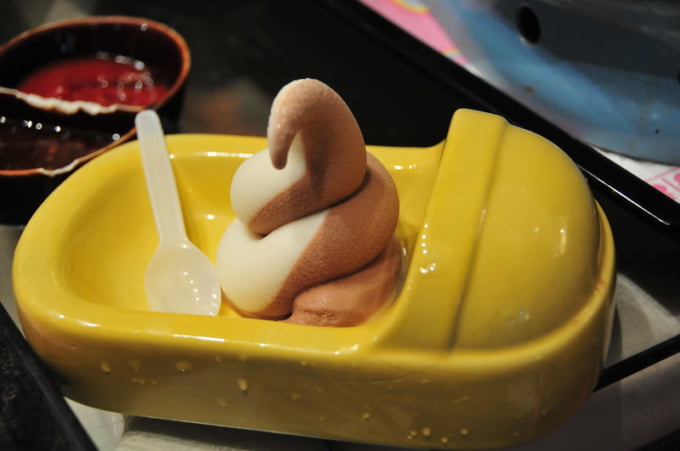 One of Taipei's most iconic and even world-famous cafes, Modern Toilet, gives the idea of toilet humor a whole new meaning. This bathroom-themed eatery serves noodles in tiny commodes and drinks in glasses shaped like urinals. Once you get over the novelty factor, the food is pretty good, provided you are okay with eating dishes that look like poop.

Must try: The creamy Hokkaido hot pot is a favorite with most visitors at Modern Toilet. However, for a more memorable experience, pick the poop stuffed pancake from the section in their menu labeled 'crappy items.'
Address: 2f, No. 7, Lane 50, Xining South Road, Wanhua District, Taipei City
Central Park Cafe
While this Friends-themed cafe might have a slightly different name, for legal reasons obviously, it does try and somewhat succeeds in capturing the vibe of the hit American sitcom. The decor is a mismatch of paraphernalia that capitalizes on the popularity of the show and simultaneously adds elements that would appeal to millennial coffee drinkers. However, a fuss-ball table on one side and the iconic Central Perk couch on the other brings everything together. There's no Gunther in sight here, replaced fortunately by a more welcoming and friendly team of staff.

Must try: The espresso with ice-cream is recommended for those wanting something a little unique, but no visit to Central Park Cafe is complete without having a latte or a cappuccino in their 'FRIENDS sized mug.'

Address: No. 3, Lane 240, Section 3, Luosifu Road, Zhongzheng District, Taipei City
Conclusion
Taipei is a must-visit Asian destination for admirers of the quirk. The good thing about the city's ever-expanding coffee shop scene is that no matter how much they experiment with different cafe themes, at the heart of it all is a passion for a good cup of coffee.