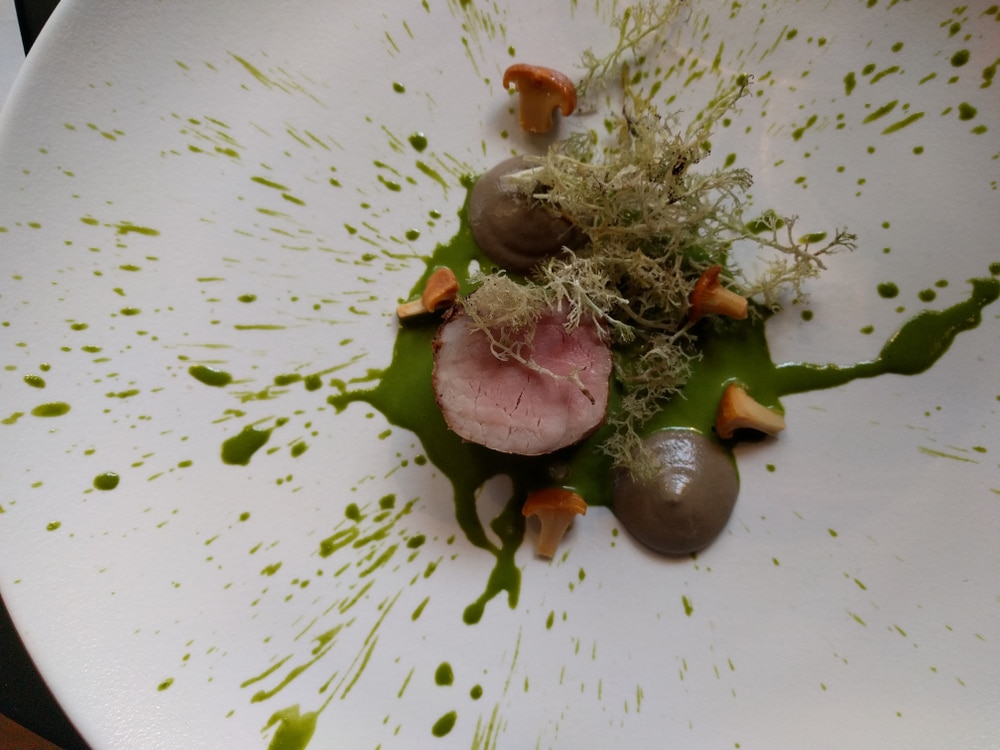 Photo by julian barnes/Shutterstock
6 Restaurants in Birmingham to Indulge in for the Perfect Meal
Although Birmingham has always been famous for its outstanding food culture, until recently the city's popularity primarily revolved around the Balti Triangle, an area famed for its Indian restaurants. However, what was once the go-to place to savor the best in Indian subcontinent cookery, has in recent years fashioned itself into a much more diverse destination featuring gastronomy from around the world.
table of contents
[x] close
6 Restaurants in Birmingham to Indulge in for the Perfect Meal
Pho
Situated on the first floor of Grand Central, Pho highlights the vivacity of Vietnamese street food in a chic and hipster space. In appearance, there's a casual and contemporary aura to Pho that is far from its Southeast Asian roots. However the restaurant is still inviting, both from the open plan seating and its menu packed with delicious eats, including rice dishes, curry, noodles, and salads. The food at Pho pays homage to Vietnamese ingredients but also emphasizes healthy, fresh, and seasonal produce. The service is pleasant, and it's worth taking a seat by the edge of the balcony so you can enjoy the hustle and bustle of Grand Central down below.

Must-try: The restaurant's namesake is by far the one dish you have got to try at Pho. Arriving in a big bowl, irrespective of the meat and main ingredients you opt for, expect lots of aromatic greens and a melange of textures that turn each bite into pure culinary delight. The crab noodle soup and the brisket and mushroom pho, though, are two 'house specials' worth a try.

Address: MK10, Stephenson Pl, Birmingham B2 4XJ
The Wilderness
The type of boldness that at one time was the trademark of greats like Gordon Ramsey and Marco Pierre White is what The Wilderness is all about. At the helm of this novel experience is chef Alex Claridge who believes in two main things; good food and rock music. The Wilderness is an extension of the chef's personality and reveals a classy no-holds-barred attitude in its design as well as food selection. There's no a-la-carte menu in-sight. Instead, guests get to pick one of the tasting menus that feature an assortment of meats and vegetables with a focus on traditional British cuisine and local ingredients in an innovative avatar. The food is a fusion of cuisines that pushes the boundaries of each ingredients and the chef, resulting in complex dishes with intense flavor profiles.

Must-try: Although there are vegetarian and gluten-free options available, The Wilderness does not do vegan food. A typical lunch or dinner serving might consist of beautifully presented meals such as sweet chili squid and baby monkfish served with Indian saag aloo and Goan curry.
Address: 27 Warstone Ln, Birmingham B18 6JQ
Lucky Duck
The limited menu at the Lucky Duck makes it's relatively easier to pick what you want to eat. However there's still so much going on in terms of different components that it's not as simple as one might expect. Capitalizing on the popularity of Asian cuisine, this tiny 20-seat eatery in the artistic Jewellery Quarter serves only homemade noodle and broth bowls, along with Chinese bao buns. Vegan options are also available. The interiors are bright with light-colored walls and furniture, letting the vivid plates of the food shine through.

Must try: The menu at the Lucky Duck changes regularly, demanding repeat visits. Classics such as the duck breast, miso shoyu, shiitake mushroom noodle bowl with an extra egg, and the Korean fried chicken bun are a must for first-time visitors.

Address: 21 Caroline St, Birmingham B3 1UE
Original Patty Men
You know it's going to be an eccentric adventure when the staff at an establishment refers to themselves as 'Patty pimps and purveyors of filth.' That's the Original Patty Men for you, the ideal place in Birmingham to sip some craft beer while biting into deliciously good comfort food. The menu at OPM is the epitome of heart-attack inducing delectable bites from classic bbq wings to spiced fries and the timeless chicken nuggets. Its location under a railway arch, in addition to the industrial interiors, add to the unique character of the restaurant.

Must try: OPM charges a 10% service charge for groups of 6 or over and only allows them to sit for 45 minutes after their food arrives. It might seem a little strict, but the deliciousness of the food makes everything else redundant. Try their bacon cheese burger that comes with drool-worthy maple coated bacon and an aged longhorn beef patty.
Tapas Revolution
The best place to sit while dining at Tapas Revolution is at their bar. From here, you are privy to everything happening inside the open kitchen and can also strike up a conversation with the chef while you wait for the freshly prepared food to arrive. An experiment gone right by chef Omar Allibhoy, Tapas Revolution, brings to Birmingham the authenticity of Spanish cuisine in a fun and uncomplicated manner. Although Omar studied under the excellent Ferran Adria, surprisingly there's no drama around the presentation of the food. Instead, what you get is simplicity, painted by unique coastal tastes that make Spanish food a favorite around the world. Started in 2010, in Westfield Shepherd's Bush, Tapas Revolution is now a bona fide restaurant chain, pleasing gourmands around the country.

Must try: Since the dishes are mostly small in quantity, the best part about dining at Tapas Revolution is the opportunity to indulge in several dishes, each one exceptional in flavor and texture. One of their best is the black rice with prawns and squid. Made using squid ink, this exotic recipe has a rather distinct taste accentuated further by the raw flavors of seafood that forms such an integral part of Spanish cuisine.
Address: Grand Central, Birmingham B2 4XJ
Lasan
It would be almost a sin to speak about Birmingham's food scene and not include at least one Indian restaurant, something the city is famous for. Where Lasan distinguishes itself from the rest is in its decor that merges the classic British eatery look with remarkably lavish interiors depicting India in its most real sense. Grander and sophisticated, the recent transformation of the restaurant has been highly appreciated by locals, who are ready to experiment with a slightly more refined Indian cuisine. Lasan was also the winner of Gordon Ramsey's Best Local Restaurant award. Prices are quite high, but you're getting some exceptional food you won't find anywhere else.

Must try: Those new to Indian cuisine will love Lasan's tasting menu. For everyone else, try the guinea fowl korma or the essential lamb samosa. There's also beetroot halva to tickle your sweet tooth. If you're at Lasan over the weekend, go with the lamb raan, succulent pieces of slow-roasted lamb shoulder, that goes beautifully with their thin roomali roti.
Address: 3 - 4 Dakota Buildings, James Street, St Paul's Square, Birmingham B3 1SD
Conclusion
Birmingham's love for food isn't limited to its lively restaurants and eateries. The city also hosts food and cultural festivals annually that celebrate cuisines from places such as the Caribbean and Germany. With music, dance, food, and all-round merriment, it's during these festivals the one truly gets to appreciate and rejoice in Birmingham's multicultural persona.