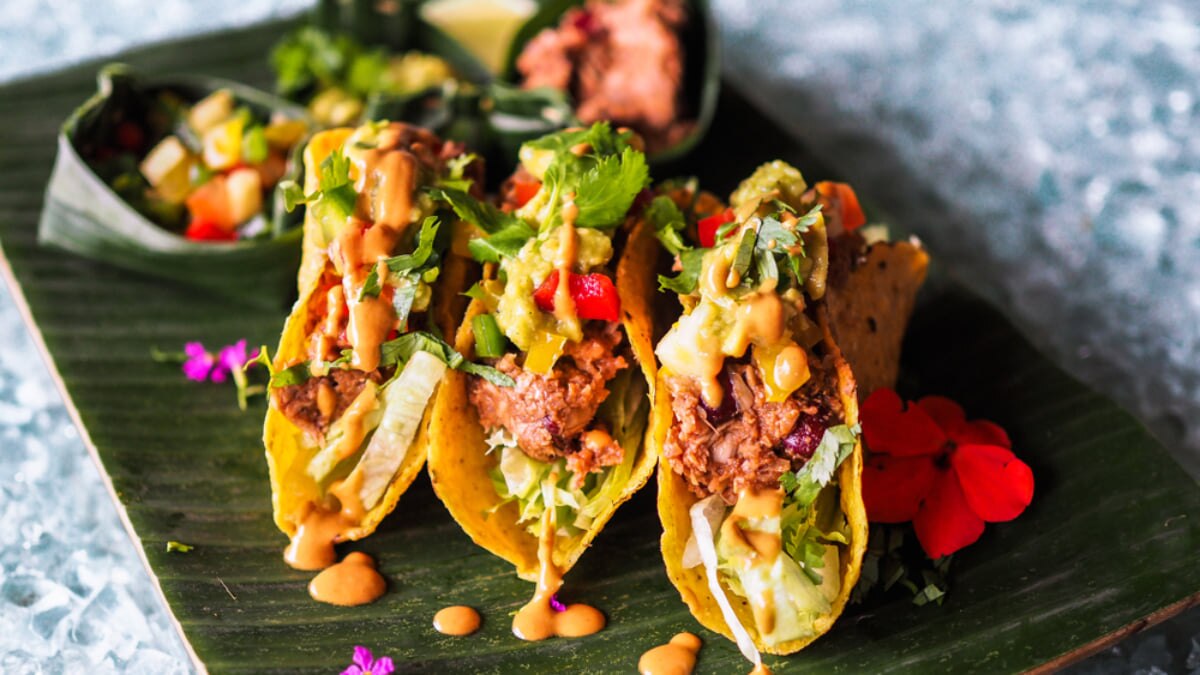 Photo by shellygraphy/Shutterstock
The Best Vegan and Vegetarian Restaurants You Need to Eat at in Tokyo
While the trend of 'going vegan' has grasped much of the western world, it still hasn't really reached Japan, whose cuisine has always featured heavily with fish and animal products. Luckily Tokyo, being the international metropolis it's renowned for, is much more suited for those following a vegan diet, with a number of cafes and restaurants striving to follow such requirements.
table of contents
[x] close
The Best Vegan and Vegetarian Restaurants You Need to Eat at in Tokyo
Hemp Cafe Tokyo
Wedged between Ebisu and Shibuya, Hemp Cafe might be a little pricey, but the people here are creating some of the best vegan bites you'll find in the city, and possibly even East Asia. The cafe makes its own vegan cheeses to compliment the Mexican meets Japanese cuisine of the menu, with dishes that'll surprise even the staunchest of meat eaters. The inviting Hawaiian surfer vibe goes perfectly with a glass of their cannabis beer, just flavored mind you so there's no need to worry about getting accidentally high.
Address: 3-17-14-8F Higashi, Shibuya-ku, Japan
.Raw
For those with a larger appetite, head to dot Raw for their salad buffet. Here you can create your own salad as you choose from a huge range of vegetables and toppings to add in. For 1100 yen all-you-can-eat, it's a steal, especially compared with the prices you'll find at many vegan restaurants in the city. The buffet also includes soup and bread to make sure you're fully stuffed.
Address: 5 Chome-10-32 Roppongi, Minato City, Tokyo

Falafel Brothers
Many a vegan's favorite snack, luckily good falafel is not a rarity in Japan's capital. While there's a number of Middle Eastern places offering this delicious treat, one of the best has to be found at the Falafel Brothers, whose vegan-friendly menu is full of delectable eats.
Address: 5 Chome-1-10 Roppongi, Minato City, Tokyo 106-0032
Bon
Shojin cuisine or Shojin Ryori is Japanese Buddhist cuisine, completely vegan, this delicious spread of food is a must for anyone visiting Japan. Usually featuring lots of small dishes that highlight seasonal vegetables, tofu and other vegetarian creations. North of Ueno, Bon offers a culinary experience like no other, with a regularly changing menu of multiple courses and vegetable dishes. If you don't want to miss out on trying Japanese food while sticking to a vegan diet, heading here is highly recommended. For those on a stricter budget looking to try shojin cuisine, head to Asakusa for Kamakura Fushikian, the lunch prices start at around ¥980.
Address: 1 Chome-2-11 Ryusen, Taito City, Tokyo
SOJO Esperanto-Vegana Kafejo
Tucked away in the back alleys of Waseda University, SOJO offers cheap meals mainly aimed at students but is well worth the trip there for tourists too. The chickpea curry is delicious, and comes with other vegan side dishes too. As the restaurant is near the university, set meals are usually well under 1000 yen and are all highly worth it.
Address: 111 Wasedatsurumakicho, Shinjuku City, Tokyo
T's Tantan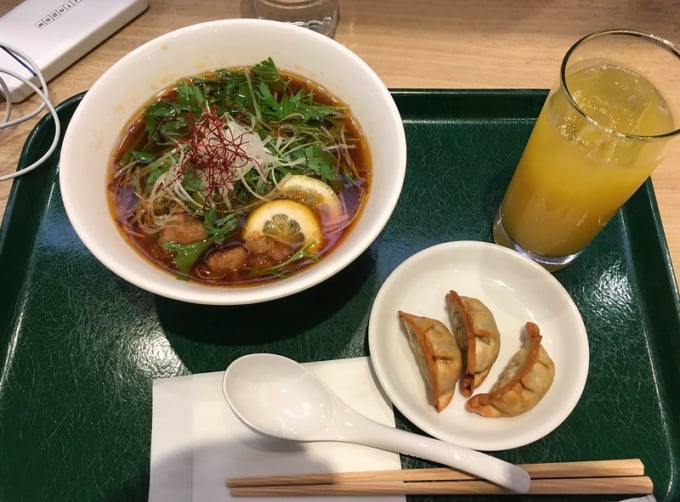 Photo by Pete Birkinshaw/Flickr
One of the most popular foods amongst foreign travelers, ramen is always made with either a meat based broth or some kind of dashi, which uses dried bonito flakes as a flavoring. Even soba and udon, two relatively plain dishes, will often have dashi in the broth or dipping sauce. Fortunately for the vegan and vegetarian travelers, T's Tantan creates vegetarian based ramen dishes. Tantan noodles are usually a spicy pork based soup noodle dish but they also do non-spicy versions too for those looking for something a little less aggressive to the taste buds.
Address: Keiyo Street 1F, Tokyo Station, 1-9-1 Marunouchi, Chiyoda City, Tokyo
Conclusion
If you're really struggling to find vegan food while in Tokyo, head to an Indian restaurant, they'll usually always have a vegetable curry on the menu. Chinese restaurants are best avoided unless you can be sure they're vegan-friendly along with local restaurants that don't have an English menu. While more and more people especially in the capital understood the vegan concept, sometimes communication can be quite an issue for tourists visiting Tokyo, and trying to ask if a dish has animal products in it can be hard to convey to non-English speakers. Often vegetable dishes and salads will have meat, fish or egg products mixed in that can be difficult to notice from pictures.

A good resource to use is 'Happy Cow' an app that lists and reviews vegan-friendly restaurants, which has quite a decent coverage in Japan. It's great for if you're traveling outside of Tokyo, where it can get a little harder to find suitable places to eat.